7 of the Best Books on Writing (And One Bonus)
Writing can seem impossible to learn…
It's an instinct, right? Some fickle, creative muse we all have inside us. Or perhaps it is a skill reserved for a fortunate few, inaccessible to those who aren't so lucky. Either way, it seems like writing is something you just have to sit and wait for, hoping it blesses you with it's gifts
To some degree you aren't wrong—yes, we all have a muse inside us, and yes, it can be hard to find. However, that doesn't mean you don't need to teach it a few tricks!
The Best Books on the Writing Craft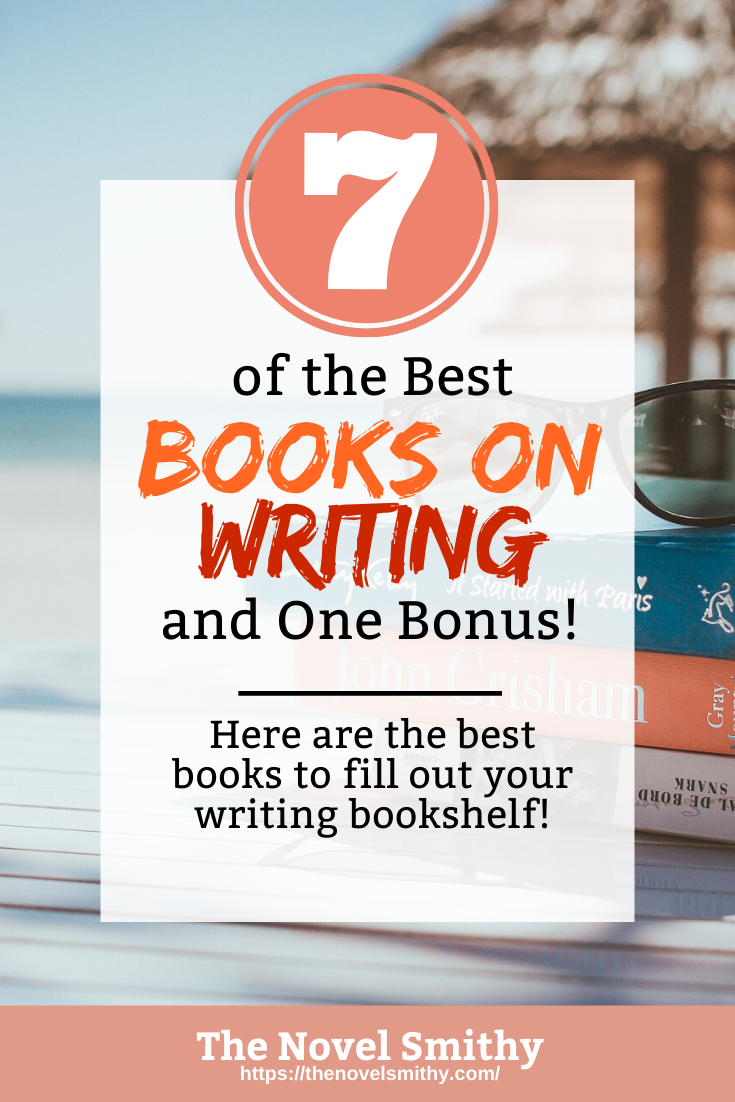 Without a doubt, a key component of writing is the creative energy that exists in the human mind. It draws its inspiration from adventure, people-watching, and careful listening, not necessarily from careful study. Still, without some direction this energy is raw, and not always what we're searching for when we sit down to create a complete story.
It's not that different from finding diamonds. Without the skill to pull it from the rock surrounding it, polish it, and shape it, raw diamonds look nothing like the shimmering gemstones we all know.
Your inner story is no different.
Inside you possess the core of a story, and with practice and knowledge you can learn to hone it into something exquisite.
That's where books come in. They are there to guide you in the process from raw inspiration to completed story. Books can't replace the power of inspiration, but they can certainly strengthen it. So, below are ten of the best you can read to help power-up your writing, ranging from books on story structure to self-editing. Enjoy! 🙂
Joseph Campbell's The Hero with a Thousand Faces: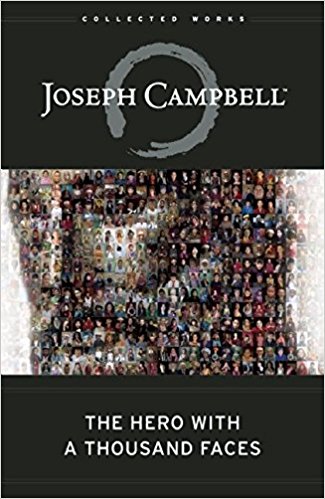 Starting our list is a classic and a must-read for any writer looking to explore the archetypes that have informed human storytelling since it began. While Campbell's work can show its age in its writing style, the substance of this book makes it well worth reading.
The Hero with a Thousand Faces provides an exhaustive look at the myths and storytelling practices of cultures across the globe, showing how these stories mirror one another into what Campbell calls the "Monomyth": a mythic structure innate to all human storytelling.
This is where well-known terms such as "refusing the call" and "crossing the threshold" come from. Campbell's work is some of the most influential there is on story structure and character, and it supports its arguments with a variety of ancient myths that everyone can benefit from being familiar with.
Christopher Vogler's The Writer's Journey 3rd Edition:

While I can go on and on about the benefits of reading Campbell's work (and highly encourage you to do so), there is one point where he is outclassed; readability. Campbell's work is academic in the dense, jargon-filled, scholarly-journal kind of way. This is where Vogler's The Writer's Journey comes in.
Vogler takes the mythic structure discussed in Campbell's book and condenses it down into an accessible structure, changing the Monomyth from an academic theory into a practical storytelling guide.
As a bonus, Vogler's writing is inspiring in its own right. You cannot ignore the depth he adds to the ideas of Campbell and the helpful examples he draws from modern movies are more accessible than most ancient myths. While I would never discourage you from reading Campbell, I would always encourage you to read Vogler with it. You're in for a treat!
Stephen King's On Writing: A Memoir of the Craft:

Stephen King's On Writing is a no-nonsense look at how and why you should write and write well. King pulls no punches here. He is greatly aware of how hard it can be to be a writer, and it shows in this book, but that's where I'd argue its strengths lie.
Not only is it written in King's engaging style, but it looks at the mindset needed to turn writing into a career. He talks about inspiration, about the importance of reading the work of others, and about consistency, routine, and determination. Even if you get only one takeaway from this book, it's worth the read.
"If you want to be a writer, you must do two things above all others: read a lot and write a lot. There's no way around these two things that I'm aware of, no shortcut." – Stephen King, On Writing: A Memoir of the Craft
Jeff Gerke's Plot versus Character:

I must admit, next to Vogler, this is one of my personal favorites and it sits proudly on the top of my bookshelf (mostly because my bookshelf is too small… certainly not because I have too many books). Jeff Gerke has written multiple books on writing, but this is the one I would recommend you check out first. Its core argument? Plot is as important as character, and vice versa.
Plot versus Character doesn't just make this argument void of evidence, but puts it into practice, and shows you how to do the same. Even action heroes need people to care about, and literary dramas need plot to keep the characters on their toes.
Gerke shows you how to weave these two story elements together so they complement each other, making this a great first read for those unfamiliar with story structure or character arcs. As a bonus, it's written in an approachable and accessible manner, again, making it great for beginners.
Libbie Hawker's Take off your Pants: 

This is a great book on why outlining is so valuable, and despite the title, it doesn't leave Pantsers out in the cold! Libbie Hawker opens Take off your Pants with the story of how she wrote an entire novel in three weeks because she had an outline to work with.
While that may not be achievable for most, she makes a good argument. Outlining is worth your energy because of the time it will save you overall. To top it off, she goes in depth on how she outlines, why she does it the way she does, and how you can use it too. This is a solid book to look at if you have an interest in bettering your outlining skills, and one I highly recommend!
Donald Maass' The Emotional Craft of Fiction: 

To piggy-back off Gerke's book, Donald Maass' The Emotional Craft of Fiction shows you how to take that shiny new character you just created and make them engaging, meaningful, and sympathetic for your audience.
Maass goes in-depth here, diving into issues of symbolism, emotion, pacing, morality, and others, that will help your audience feel for your characters the same way you do. If you are feeling stuck on a certain key character, or aren't getting the response from your audience you want, it could be well worth checking out this book.
Browne and King's Self Editing for Fiction Writers: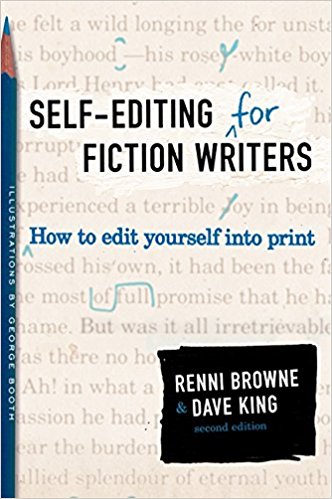 Lastly, we get into the nitty gritty of the writing process. While the previous books on this list focused on characterization, suspense, or structure, Browne and King's Self Editing for Fiction Writers focuses on the finer details of writing—point of view, prose, dialogue…
This is where the micro-editing comes in, and Browne and King's work is a well-written guide to solving common mistakes we could all enjoy a reminder of. This is where you want to go when you're doing that last clean-up draft of your novel before publication.
BONUS! The Ten Day Novelist Series:
While the previous ten books have focused on the craft of writing in the more abstract sense, this bonus series is all about guiding you through the writing process step by step.
The Ten Day Novelist series is exactly what it sounds like—a series dedicated to helping you write your novel ten days at a time. It's founded on all the principles of the writing craft that these other books are, but it goes a step further and gives you actual steps you can take to put their theories into action. Sometimes, you just need to guide to help you start making progress! 🙂

Of course, I'm the author of The Ten Day Novelist series, so I'm definitely a bit biased. Still, I think they're well worth taking a look at—along with all of the books on this list—if you're ready to take your writing craft to the next level!
What's your favorite book on writing? Let me know in the comments!