The Basics of Scene Structure: Action and Reaction
Even with the perfect plot and characters, your story can still be on life support.
We've all felt it before—you're editing your latest draft and something feels wrong. Your story is disjointed and flat, even though its structure looks perfect on paper. You look back over your outline, tweaking a few characters, bolstering a few plot points, but nothing seems to help.
What you don't realize is that story structure isn't the only key to a strong novel. No matter how great the blueprints are for your house, you need quality bricks to build it with. Your story is no different, and that's where another type of structure comes in: scene structure.
Understanding the Basics of Scene Structure
Scenes are often a misunderstood element of successful novels. Many people think of scenes as location changes or maybe as separate chapters.
In reality, they're much more complex—and much more fundamental.
Continuing with our previous metaphor, your scenes are the bricks that build your house. If the bricks themselves are weak, the whole structure will crumble to the ground no matter how well it was laid out. Scene structure is the science behind creating these bricks, meant to give your overall story sturdy materials to build from.
What is Scene Structure?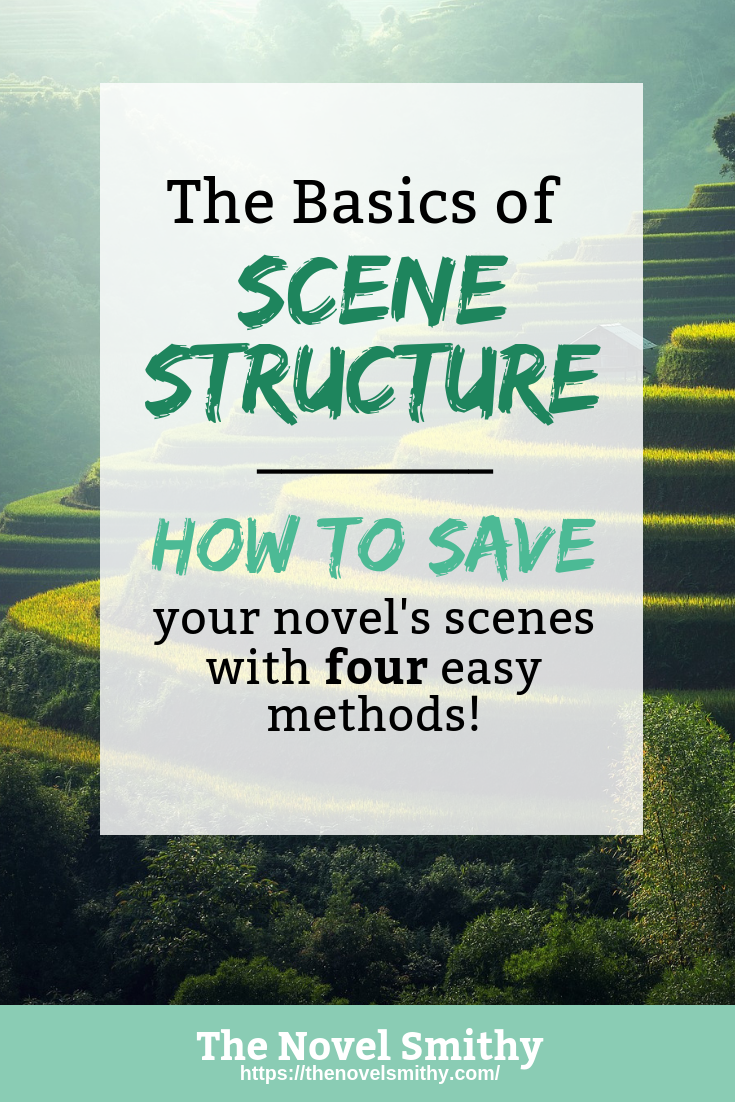 It started as an idea popularized in the 1970s by Dwight V. Swain in his book, Techniques of the Selling Writer. Since then, it's become a widely embraced part of fiction writing, all based on two simple components: the Scene and the Sequel.
Of course, since "scene" and "sequel" are terms frequently used for other aspects of writing, I like to think of them a bit differently to avoid any unnecessary confusion.
Instead of Scene, you have Action, and instead of Sequel, you have Reaction.
Within both the Action and Reaction, you have three stages:
Action

Goal: Your character is pursuing a goal.
Conflict: They face conflict while trying to reach that goal.
Outcome: There's an outcome, either positive or negative.

Reaction

Reaction: Your character reacts to the previous outcome.
Reflection: They reflect on their options going forward.
Decision: They make a decision, forming a new goal and beginning the cycle again.
If you look closely, you'll realize that the Action is structured similarly to the Three Act Structure. You have Act 1, where your character develops a goal, Act 2, where they work towards that goal and experience setbacks, and Act 3, where the final outcome occurs.
This structure serves a similar purpose to the Three Act Structure, but on a smaller scale.
It creates a clear line of progression for each scene in your novel, tying them together until they create your final story. Because each scene starts with a goal, proceeds through the action and reaction phases, and then ends with a new goal, it becomes cyclical. Each previous scene will dictate how the next begins.
Breaking Down the Six Elements of a Scene
Action:
The Action phase starts with your character's Goal.
They want something, be it good or bad, simple or complex, easy or hard. This goal is driven by their experiences in the previous scene and by their own personal wants and preferences, but it should also tie in to their overall story goal.
For example, Hiccup in How to Train Your Dragon wants to kill a Nightfury after shooting one down in the opening scene of the movie. This is closely tied to his overall story goal of being accepted by his father and by his community.
Next up you have a Conflict.
Your character, while trying to pursue their goal, comes into conflict either with themselves (because of ill-informed decisions) or with others (who want to stop them from achieving their goal). However, your character won't be deterred that easily, and will fight to get their way.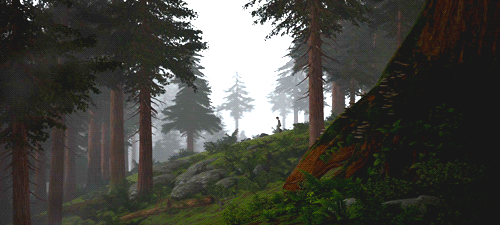 After Hiccup succeeds in shooting down the Nightfury, he ventures into the woods to find its body. At first he's lost, and it seems he won't find the dragon at all, until he stumbles upon the damage caused by its crash. There he finds the Nightfury alive, wounded, and tangled in the ropes he used to shoot it down. Hiccup moves to finish the job, but struggles against his own internal sense of right and wrong.
Hiccup comes across two conflicts in this part of the scene—he struggles with the environment when trying to find the dragon, and then struggles with himself when deciding to kill it.
Finally, the Action phase ends with the Outcome, which is either positive or negative.
Here, your character either overcomes the conflict or fails to reach their goal. Most often, your character will fail, especially early in their story. This is good, because failure is how you shape that character and force them to progress along their character arc, while also moving them along in the story. Don't be afraid to make them struggle to succeed! Later in the story, they'll get positive outcomes a bit more often. 🙂
Ultimately, Hiccup fails in this scene. He simply can't bring himself to kill the Nightfury…
Reaction:
Next up you enter the Reaction phase, beginning with the Reaction!
Now that your character has experienced the Outcome, they have a moment to react. This can be a split second wave of emotions or a drawn out conversation as they explore their various frustrations or triumphs.
After his failure, Hiccup reacts with distress and disappointment. If he isn't able to kill this Nightfury, he'll never truly be a Viking. To some extent he's angry, but he's also resigned—he's been struggling with his weakness for a long time.
From here, your character begins their Reflection.
Much like the Reaction, this might be a single sentence or a drawn out inner monologue, and can take place immediately after the Action phase or once the conflict has calmed down. Regardless of how long or in depth the Reflection is, this is your character's opportunity to process their Outcome and any new developments.
What're their options? How should they proceed? And how do they feel about all of this?
Hiccup's Reflection scene happens in a split second in the eyes of the viewer. As he processes his inability to kill the dragon, Hiccup realizes that it's now wounded and trapped in the woods, unable to fly to safety. Worst of all, it's his fault.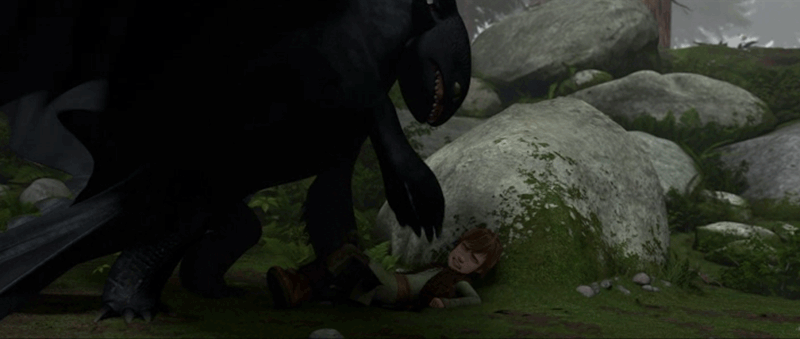 Finally we reach the end of the scene with Decision and the New Goal.
With all of their options in mind (or at least the ones they're aware of), your character has to make a new decision. What will their next steps be? This creates their new goal, which immediately leads into the next scene.
For Hiccup, this scene ends with a decision that will define his story for the rest of the movie. He could leave the Nightfury to die in the woods, but he doesn't. Instead, he decides to free the dragon…
If you've never seen How to Train Your Dragon before (and if not, you really should!) you know this one decision leads to a long and heartwarming adventure. Scene structure is key to this. The whole movie comes together so well because each scene ties into the next one— without scene structure, the movie wouldn't have hit the tremendous highs it did.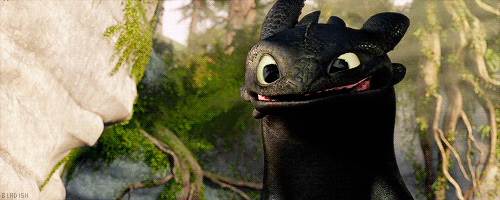 Four Ways to Boost Your Story with Scene Structure
So, scene structure is all great in theory, but how can you actually apply it to your novel, especially if you're already working on your first draft? Well, there are a few methods I recommend:
Seeing What's What:
The first thing I always do when faced with a problematic scene is try to break it down based on scene structure.
Take a moment to go through your manuscript or your outline and mark the beginning and end of the scene you're working on. You may also want to mark the beginning and end of the scenes that bookend it.
Next, mark the Action and Reaction (different colored highlighters or pens is great for this!) Finally, try to label the Goal, Conflict, Outcome, Reaction, Reflection, and Decision. What this does it let you see "what's what," so to speak.
By taking the time to break your scene down into its structural elements, you'll not only gain a more intimate understanding of the scene but you'll also be able to find missing or weak components that need to be fixed.
Starting and Ending with a Goal:
As you've seen throughout this article, every scene needs to start and end with a goal. Much like seeing "what's what" above, going through your manuscript and marking each of your protagonist's goals can go a long way towards helping you identify your scenes.
You also need to keep in mind that your character's arc requires them to face tests and trials, and change as a result. Your scenes are the perfect tool to create this change—as your character tries to hold on to their inner struggle, make sure your scenes are punishing them with a negative Outcome.
The more they fail by pursuing flawed goals, the more their goals will change, just like a real person's would. Whenever they pursue a goal that's in line with their truth, start giving them more positive Outcomes.
Marking your character's goals at the start and end of each scene can help you see their character arc unfolding in your story. If you find there's little change between their goals, or a sudden and seemingly illogical jump from one goal to another, then you know those scenes need some work.
Thinking of Your Scenes as Questions:
Another way to better understand your scenes is by framing them as questions! I was recently reading a great post by K.M. Weiland (while researching for this article, actually) where she talked about writing her various scenes as questions and answers.
The question outlines your character's Goal in the scene. For instance, will Hiccup find and kill the Nightfury? The resulting answer tells you the Outcome—no, Hiccup won't kill the Nightfury. How they reach that Outcome is your conflict, which you can frame as further questions.
Where did Hiccup look for the Nightfury and how did it go? Hiccup goes to look for the dragon in the forest, but almost misses it before stumbling upon the crash site.

What does Hiccup find? The Nightfury is alive, though it's wounded and trapped.

What does Hiccup do and what prevents him from killing the dragon? Hiccup prepares to finish off the Nightfury, but stops at the last moment, overcome by his conscious.
Being Strict with Yourself:
Of course, no matter how good your scenes are on their own, they need to fit into the larger plot and themes of your story.
I talked about this in much more depth in my article on killing your darlings, but the same principle applies here—every element of your story must serve a purpose. If your scenes don't build to a larger, overarching story, or are out of line with your overall theme and tone, they'll never feel right and no amount of scene structure will fix that.
Be objective when editing your manuscript.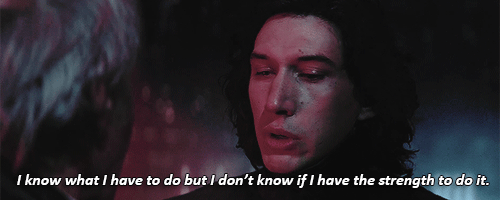 Don't be afraid to cut things that simply don't work with your overall story. It's hard, but trust me—the finished product will be much better for it.
Fortunately the nature of scene structure makes this easier. Since your scenes should naturally flow into one another as they create and resolve your character's goals, you'll rarely find a scene that feels extraneous.
A Framework For Your Scenes
Finally, as with many other elements of the writing craft, scene structure is meant as a framework for your writing. There will be parts of your novel that don't follow this exact format and that don't need to! Sometimes characters are simply traveling to a new destination, bumping into other cast members, and meeting no resistance in reaching their goals.
Occasionally, these transitions are fine—just remember to use them sparingly.
So, if you're faced with a scene that just isn't working, turning to scene structure is a great first step. By implementing these critical elements and focusing on your character's goals, you can create compelling scenes that your readers just can't put down! 🙂
Do you want to see more on scene structure in the future? Let me know in the comments!