Act 1 and the Hook: The Story Structure Series Part One
Do you know how to build a foundation?
While you may not be a construction expert, hear me out. We all know how important foundations are. They're the support system for everything above them, and they're the first thing you build when creating a structure. Without a good foundation to work from, the rest of your building falls apart—and the same is true in storytelling.
Question is, what forms your story's foundation? While specific elements like pacing, tension, suspense, and theme all play an important role in your story's success, they're the result of a solid foundation, not the foundation itself. Instead, your novel's foundation comes from its story structure.
_______________________________
This article is part of a series of posts about the Three Act Structure. If you'd like to check out the rest of the series, make sure to browse the other articles listed at the end of this post.
_______________________________
The Basic Three Act Structure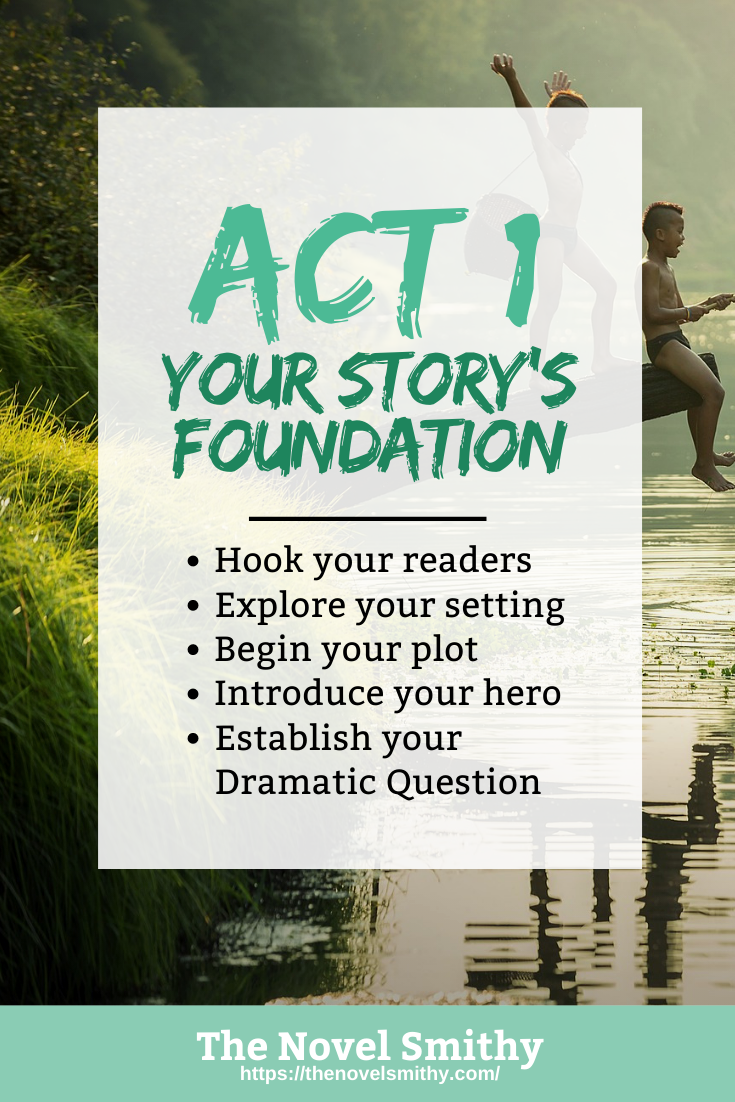 While I have a whole article dedicated to the basics of the Three Act Structure, let's recap them here.
The Three Act Structure is a storytelling framework comprised of three acts, each with their own plot points, pacing, and purpose within your larger story.
Act 1 serves as the Setup, Act 2 is the Confrontation, and Act 3 is the Resolution.
This basic structure was discussed as early as the ancient Greeks. Later named the Three Act Structure, this framework has become almost universal in storytelling because of how well it syncs with our internal storytelling clock. As we're exposed to stories throughout our lives, our subconscious becomes accustomed to the rhythms of a good story—rhythms matched by the Three Act Structure.
Consider this question—have you ever watched a movie or read a book and felt like the story ended before it was really over? You probably felt unsatisfied and rather disappointed, all because that story lacked a strong Resolution, part of the Three Act Structure we'll revisit later in the series.
Now, with the basics out of the way, lets get into how this series will work.
Throughout the next nine articles, I'll be doing a deep dive into each element of the Three Act Structure, along with how you can apply them to your own writing.
We'll be using two movies as examples throughout this series:
I strongly encourage you to watch them if you haven't already. If you have but need a recap, you can also check out their entries in the Movie Structure Archives. Fortunately, they're both readily available to watch and fantastic films, making them well worth a relaxing movie night!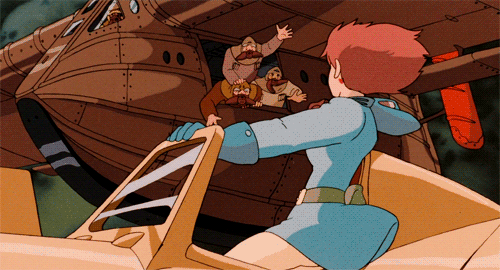 What is Act 1?
Act 1 makes up the first quarter of your story, often referred to as your Setup. This is the beginning of the Three Act Structure and serves to introduce your story's world to your readers, along with your setting and characters.
Specifically, Act 1 is built on four plot points:
These form your readers first impressions of your novel. Because of that, each of these plot points has a clear purpose within the setup of your story, especially the setup of the external and internal conflicts of your protagonist.
By establishing these key elements early on, Act 1 gives them the time they need to develop throughout Act 2, ensuring they pay off nicely come Act 3. If that sounds familiar, then you may recognize it as the principle of Chekov's Gun.
"Remove everything that has no relevance to the story. If you say in the first chapter that there is a rifle hanging on the wall, in the second or third chapter it absolutely must go off. If it's not going to be fired, it shouldn't be hanging there." – Anton Chekov
Another way to think of this principle is this:
"Don't make promises you don't intend to keep."
That's the goal of this act, and it's this goal that introduces one of the major elements of Act 1—the Dramatic Question.
Understanding the Dramatic Question
If you aren't already familiar with it, the Dramatic Question is the fundamental question answered by your story's Climactic Moment. More importantly, it's the key to keeping your readers engaged with your novel.
They want an answer to this question, and they'll keep reading until they find it.
For example, J. R. R. Tolkien's The Hobbit asks, "Will Bilbo and the dwarves reclaim the Lonely Mountain?" This question seems simple on the surface, but Tolkien ensures the reader quickly becomes invested in seeing this question answered with a "yes."
As a result, this question turns into a powerful tool for creating suspense. Bilbo's journey won't be as easy as marching up to the mountain and claiming it as his own. He'll be stopped along the way by trolls, goblins, confusing caves and forests, and a whole host of other obstacles that will disrupt his journey. Thus readers will keep reading in the hopes he'll overcome these challenges, pushed on through the story thanks to their desire to see Bilbo succeed.
This is why the Dramatic Question is at the core of Act 1.
It sets up your reader's expectations and gets them invested in your story's world and characters. While Act 1 needs to cover all the basics—introducing your cast, settings, worldbuilding, et cetera—establishing your Dramatic Question is the real purpose of this act.
The Start of Act 1: The Hook
Now that you're familiar with this act in the broad sense, let's dive deeper into the individual plot points that make up Act 1—starting with the Hook.
Hopefully the Hook's name speaks for itself, at least a little bit! This plot point is in charge of grabbing your reader's attention, "hooking" them by dangling an interesting story tidbit for them to pursue deeper into your story.
This "worm" is a unique aspect of your story that you frame as a question and answer later in Act 1. However, it's not your Dramatic Question. Instead, it's an introductory question that'll guide your reader to the Dramatic Question when it comes up naturally later on.
But where in Act 1 should the Hook be?
Well, there are many schools of thought on this, with some saying the Hook should be as early as your opening sentence. Fortunately, I'm not quite that strict. Ideally, your Hook should fit into your narrative organically, so give yourself room to work with. Anywhere in your first scene works well, though the earlier you can comfortably include it the better.
The Hook in Action:
Returning to The Hobbit, we can write its Hook as:
"What is a hobbit, and how did he find adventure?"
This Hook is established in the very first paragraph of the book. The next paragraph goes on to explain what exactly hobbits are, and a few pages later the reader is introduced to the dwarves. This means the story's Hook is answered fairly quickly, so you may wonder why a reader would continue with the story after that.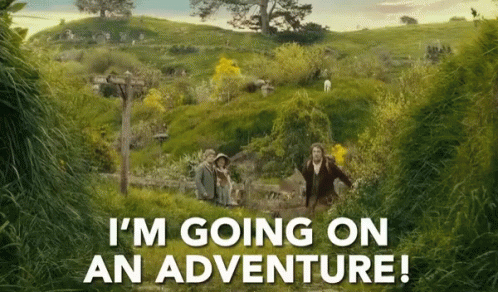 This is where the Hook becomes an art form.
In introducing the dwarves, the story also introduces its Dramatic Question, "Will Bilbo and the dwarves reach the Lonely Mountain?" In one fell swoop, Tolkien both answered the question presented by the Hook and established the Dramatic Question, seamlessly pulling the reader into the rest of the story.
This should be the goal for your Hook as well. Intrigue your reader with an opening question, and by the time they've found their answer make sure you've introduced your Dramatic Question and gotten them invested for the long haul!
A Warning About the Hook:
Of course, no matter how simple the Hook may seem on the surface, there are still some things you'll want to avoid. For starters, you don't want your Hook to drag too far into your story—establish it early on, and then move on to your Dramatic Question within your first few scenes.
Above all, don't make the answer to your Hook a "psych" moment.
Imagine The Hobbit opening with the same question I wrote above, but the answer wasn't, "Hobbits are small people in a magical fantasy world and Bilbo's adventure comes when he fights alongside a band of rough and tumble dwarves." Instead, the story soon reveals that, "All of this was just a storybook being read by the protagonist's mother. It'll never come up again, and you can basically forget about it."
Wow… What a bummer.
What was built up as a unique and interesting Hook was torn out from under you a chapter or two into the book. If you stick with the book at all, it'll probably be tainted. You'll never enjoy the fantastic aspects of it because of that one early misstep weighing on your experience.
This "psych" moment can be created in a variety of ways, but it boils down to a play on words or some other storytelling trick that disguises the true nature of your story, trying to deceive the reader into believing something that doesn't truly exist.
Don't fall into this trap. 
Rather than relying on tricks to hook your reader, be proud of your story and pick something genuinely interesting about it. By basing your Hook on a real and compelling aspect of your story's world, you'll be setting yourself up for much happier readers.
Returning to Our Examples
While I've been picking on The Hobbit so far, let's get into our examples for this series.
If you remember from the introduction, Mulan and Nausicaä of the Valley of the Wind will be our two examples for the duration of this story structure series. I chose these because they're widely available and enjoyable to watch, but also because they show unique applications of the Three Act Structure.
For anyone already familiar with these films, you'll know they're pretty different.
Yes, both are animated, but one is from an American studio and one is from Japan. One takes a black and white view of good versus evil, while the other sees shades of grey in its cast. Mulan features a positive character arc while Nausicaä has a flat arc. One is a simple coming of age tale, while the other looks at complex issues like humanity's cycle of violence.
Of course, despite these difference, both are fantastic stories in their own right, and both can be understood through the Three Act Structure!
A quick note for anyone with children: Both of these movies are fine to watch with your kids, so hopefully that makes it easier to squeeze in some movie time. However, I would recommend saving Nausicaä's story for older kids, since there is some creepy imagery and mild violence.
What Does Act 1 Look Like in Practice?
Disney's Mulan:
The Hook:
Mulan's very first scene opens with the Hun army scaling the Great Wall of China, beginning the invasion that will occupy most of the film. This introduces viewers to the Hook right away:
"How will China combat the invasion?"
Of course, to fully Hook the audience, this question is left unanswered for the moment. The movie instead moves on to the daily life of Mulan, a young woman preparing to meet her village's matchmaker. Not only are we shown Mulan's normal life as she gets dressed, feeds her family's chickens, and greets her father, but we're also introduced to her clever personality and the humor of the film.
Introducing Mulan:
It's during Mulan's introduction that we get our first impression of her sharp, clever personality and unorthodox behavior.
Mulan paints notes for her meeting with the Matchmaker on her arm and takes care of her chores by bribing the family dog. She's smart—though undisciplined—and we're endeared to her from the word go.
However, these introductions don't stop with Mulan herself.
The next scenes also characterize her mother and father as loving parents, concerned but patient, while her grandmother is comically well-meaning. Alongside these other characters, the movie also introduces the society around Mulan, perhaps best embodied by the Matchmaker herself. While Mulan's life with her family seems happy, her relationship with her society is anything but. Her intelligence is unappreciated, even dismissed. Instead, her world expects her to be an object, beautiful, poised, and silent.
As you might imagine, Mulan struggles to fit into this restrictive mold, establishing her inner struggle for the rest of the movie—she believes she's worthless if she can't live up to her society's expectations, even though those expectations are suffocating her.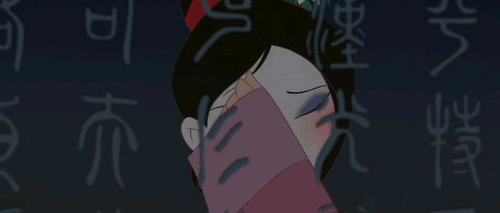 Of course, this is a Disney film, and we know it'll have a happy ending.
Eventually Mulan will learn how to truly value herself, and prove that value to others. So, perhaps more importantly than these individual introductions is how these early scenes create a metric for the audience. We will always remember where Mulan started, and as she progresses along her journey, we'll judge her growth based on these early scenes.
This is the real power of these early introductions. The audience is slowly getting invested in these characters and their happiness, all while the Hook is still pulling them through the story. Now, when the Dramatic Question finally comes up—about nineteen minutes into the film—the audience will be more than ready to engage with it.
Nausicaä of the Valley of the Wind:
The Hook:
Nausicaä of the Valley of the Wind opens with a masked figure traveling through a dusty, barren landscape full of strange poisonous trees. You see an empty home and a collection of skeletons. The figure acknowledges it not with shock, but with resignation, commenting that another village has died. As a viewer, your immediate question is simple:
"What has happened to this world?"
While the figure answers this question quickly, subsets of this Hook compel you to continue through the opening scenes:
Who is this masked figure?
How do they survive in this world?
What is this "Toxic Jungle?"
What's left amid all this destruction?
Just like in Mulan, this Hook also sets the tone for the rest of the film. This movie will be darker—something horrible happened here, and more suffering will come before the story is over.
Introducing Nausicaä:
Fortunately, Nausicaä's introduction marks a shift in tone for the film.
We first see her gliding down from the sky before navigating through the Toxic Jungle, comfortable despite the insects and poison gas around her. She has a unique appreciation for the creatures living here and this impression solidifies further as she saves the masked figure we saw earlier on from an enraged Ohm, the gigantic guardians of the Jungle. Now safe, she and her friend return to the Valley of the Wind, an idyllic haven from the spreading jungle.
Through these early scenes Nausicaä is introduced as patient and selfless, possessing a deep understanding of nature—one that the people around her seem to lack. Of course, because of this you may be left wondering, "What about her inner struggle?"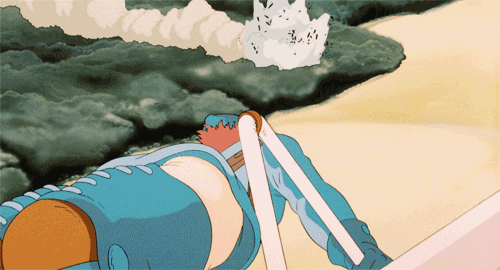 Well, she don't have one, at least not in the traditional sense.
Nausicaä is a flat arc character, a character whose journey is more focused on healing the world around her than growing herself. Instead of setting up her inner struggle, these opening scenes actually establish the struggles of the world around her—the world is dying and humanity lacks the knowledge and patience to heal it.
Fortunately, it seems Nausicaä is different. Whereas others are fearful of the Jungle, Nausicaä is calm. While Nausicaä will be challenged and tested as her story progresses, for now these opening scenes show her fully in control of her everyday world, thriving among her people and the Toxic Jungle alike.
Your Goals for Act 1
With the basic role of Act 1 established, along with the Dramatic Question and the Hook, lets recap your goals when writing Act 1:
Hook your readers and get them interested in your story's world.
Establish your setting and begin worldbuilding.
Set up your plot and any important plot elements you'll need later on.
Begin your protagonist's character arc by introducing their inner struggle.
Above all, introduce your reader to the Dramatic Question of your story.
Of course, your Hook can't do all of this alone. There are still three other plot points in Act 1 to consider—the Key Event, the Inciting Event, and the First Plot Point.
Do you have any questions about Act 1? Let me know in the comments!
ACT 1

The Story Structure Series Pt.1: Act 1 and the Hook

ACT 2
ACT 3