Character Arcs 101: Positive and Negative Arcs
Your characters will define your novel's success…
After all, there are few better testaments to the quality of your story than the characters you create. So, how can you make sure you're creating a cast that is compelling, memorable, and engaging for your readers? Well, the answer is through character arcs.
Character arcs answer the all-important question, "why should I care?" that readers will ask throughout your book. Not only that, but they give your readers something meaningful to stick around for. It's for this reason that writing character arcs is one of the most fundamental skills in storytelling, regardless of whether you write fast-paced action novels or in-depth character dramas.
_______________________________
This post is the first in a series about character arcs and character creation in general. If you'd like to read the followup to this article, you can find it here: Character Arcs 102: Flat Arcs.
I hope you'll check it out! 🙂
_______________________________
What Are Character Arcs?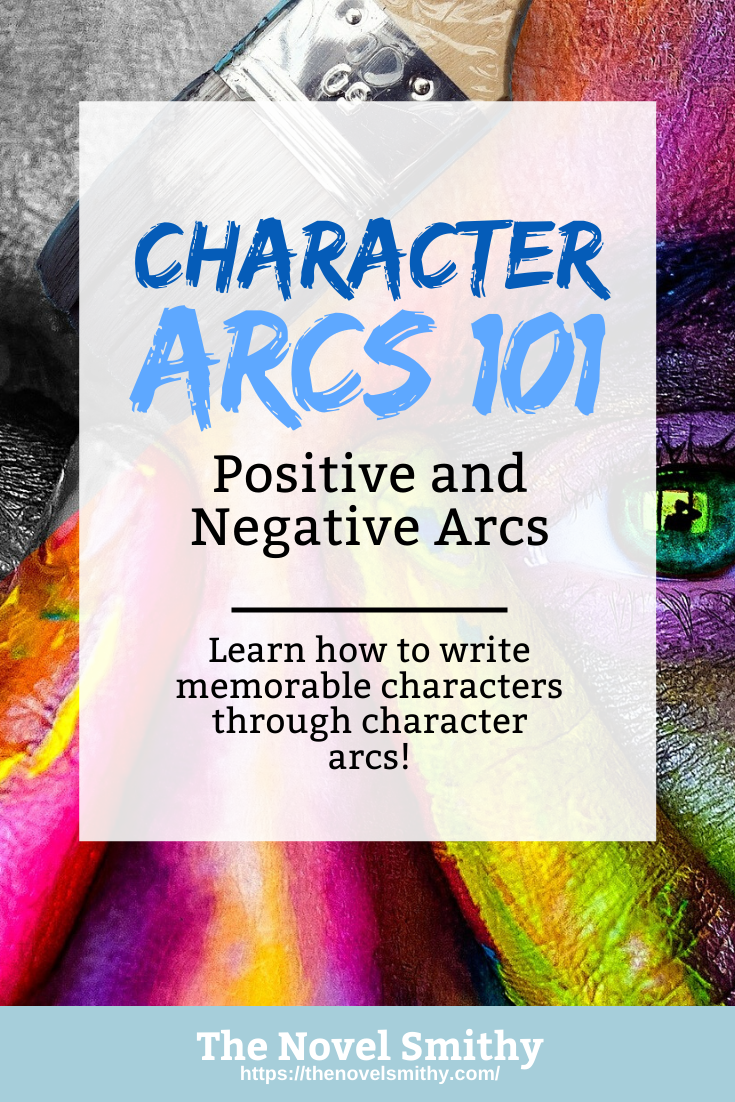 With how important character arcs are, it would be helpful to understand the different types and how they work. So, here's a quick definition:
"A character arc is the internal transformation of a character as they struggle to overcome major flaws or wounds."
From there, most character arcs are classified as one of two types:
Positive arcs
Negative arcs
These are both considered "change arcs," where the character undergoes a deep internal change throughout their journey—if you want to learn more about flat arcs, which buck this trend, you can read about them here. However, this is a serious simplification.
You see, character arcs go far beyond simply creating interesting or strong characters.
This is a common mistake made by writers who build protagonists that are a powerhouse of skills and knowledge, without realizing that character arcs run much deeper. The result is a story with characters that lack necessary growth, leaving their potential unexplored.
Instead, character arcs are about the journey characters face as they overcome—or fail to overcome—their inner struggle. You can check out this article to read more about the inner struggle, but basically, the inner struggle is the damaging belief or behavior your character must overcome to complete their arc.
Importantly, this inner struggle differs from a normal character flaw.
The inner struggle is a much deeper wound, one that holds your character back from living their full life. While physical weakness may be a character flaw, the inner struggle this flaw creates would be self-doubt—such as with Hiccup from How to Train Your Dragon, which we'll return to later in the article.
Ultimately, your protagonist's character arc should be the focal point of your story, but the arcs of side characters and even your antagonist can provide compelling ways for you to explore your story and build a more memorable cast!
How Character Arcs Work With Story Structure
As you'll see later in the article, character arcs are closely tied to your story's structure.
Just as the Midpoint of The Three Act Structure and the Ordeal of the Hero's Journey mark a turning point in your external conflict, they also act as a turning point within your character's arc. Likewise, this turning point in your character's inner journey spurs them forward in your plot, giving energy to your story's external conflict.
Ultimately, story structure and character arcs are symbiotic—each feeds the other.
This isn't confined to the Midpoint either. All of the major plot points in traditional story structures have counterpoints within the two change arcs, especially when it comes to your protagonist.
This holds true for your side characters as well. While their arcs are less of a focal point than your protagonist's, the growth they undergo should still influence your plot. Of course, not every member of your cast needs a character arc of their own. As a general rule, a well-rounded cast usually includes one or two side characters with fleshed out arcs to complement your protagonist.
Do Arcs Affect Your Theme?
This symbiotic relationship isn't limited to story structure—your character arcs are an important supporting element for your story's theme as well. When you have a cast of characters undergoing similar or contrasting arcs, these character arcs become an excellent way to illustrate your novel's theme.
To pick on How to Train Your Dragon again, the protagonist, Hiccup, struggles to accept himself because of his inner struggle of self-doubt. Meanwhile his father, Stoic, struggles with a inner struggle of close-mindedness. Both characters deal with issues of difference and acceptance and, sure enough, this is the theme most strongly communicated by the movie.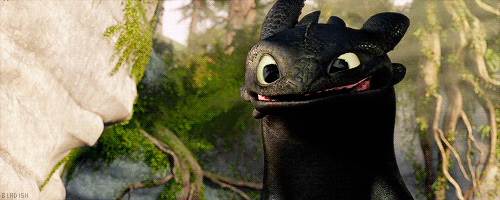 The Two Types of Character Arcs
Positive Arcs (Redemption/Growth):
This is the traditional hero of coming of age tales, dramas, comedies, fantasies, biopics, you name it.
In a positive arc, it's all about growth—the character starts out discontent and fighting against their inner struggle and, through a series of tests and trials, they learn an important truth. This truth allows them to overcome their inner struggle, while the skills and knowledge they've gained throughout their journey help them succeed in the external conflict.
Overall, positive arcs give us a story of success, of overcoming the odds and growing past humanity's flaws. Your audience cheers for your protagonist, is excited to see them succeed, and usually leaves your story world feeling good. As I'm sure you can imagine, this arc is popular for a reason!
Negative Arcs (Destruction/Decay):
If positive arcs are about growth, then negative arcs are about failing to grow.
The negative arc follows the same beats as its positive counterpart, but positive arc characters learn important lessons from their struggles—negative arc characters only retreat deeper into their flaws.
This arc is the basis of many tragedies, with a classic example being Shakespeare's Macbeth. While that story may not be a comforting tale, it's impactful because of what it says about greed, power, and the worst traits of humanity. It's impactful because it's real. The audience sees the slippery slope Macbeth stands on and how small mistakes snowball into ever greater ones that feed his inner struggle, until he becomes irredeemable.
In some sense, the antagonist of a traditional hero embodies the negative arc, warning us of the consequences if the protagonist fails in their own arc. This is why understanding the negative arc is so important, and why you don't want to mistake it for just a positive arc with an unfortunate ending.
As I mentioned before, there's a third type of character arc called a flat arc. However, this arc is less about your hero themselves changing, and more about how they change the world around them. If you'd like to learn more about flat arcs, you can find more here.
Character Arcs and the Three Act Structure
Positive Arcs (Han Solo):
Act 1:
In a positive character arc, your character begins their story discontent or in some form of denial due to their internal struggle. They're unequipped to resolve this struggle, and it isn't until their story's conflict pushes them into action that this will begin to change. Ultimately, the First Plot Point will cause a shift in the character's life and begin their character arc.
For example—Han Solo's arc in Star Wars IV: A New Hope begins with him isolated and alone due to an inner struggle of selfishness. He's out to help himself and feels no obligation to anyone else. The sole exception is his best friend Chewbacca, whose presence gives us a window into some of Han's redeeming qualities.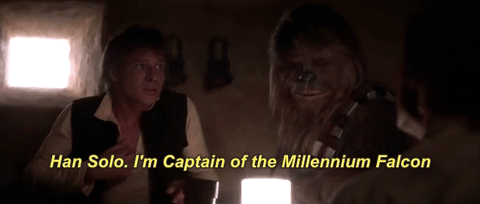 Act 2:
The bulk of your story occurs in Act 2, as does the bulk of your character's arc.
Through a series of tests and trials they reveal the truth that stands in contrast to their harmful inner struggle and find that they can't succeed without accepting this truth. The Midpoint acts as the catalyst here. After overcoming the Midpoint, your character finally feels capable of handling their inner struggle, but there's a catch! Rather than actually acknowledging their truth, they'll try to handle their inner struggle in a superficial way—after all, it's easier to change on a surface level than a deep one.
This comes back to bite them at the Third Plot Point, the darkest moment of your character's arc.
The antagonist seems to have won, and your character is presented with a choice—genuinely accept the truth and succeed, or remain trapped by their inner struggle and fail.
In our example, Han's clearest moment of growth comes after the Midpoint, where he risks his life to protect Luke and Leia as they escape the Death Star. He's beginning to realize his truth—that some things are worth self-sacrifice. However, true to a positive character arc, Han faces a decline at the Third Plot Point, abandoning the rebel cause when it seems the Empire will overrun them. It would seem his inner struggle has won, bu this journey isn't over yet.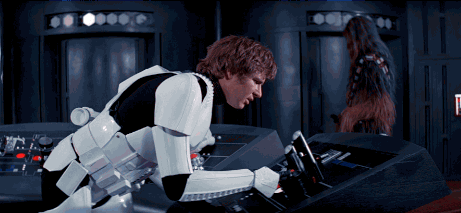 Act 3:
Finally, Act 3 brings us to the final act of your story and the culmination of your character's arc.
To succeed in the external conflict—and complete their positive character arc—they must accept their truth. Their final test comes during the Climactic Moment, where they overcome their inner struggle, prove their growth as a character, and succeed against the antagonist.
In A New Hope, Han's moment of truth comes during the attack on the Death Star. Darth Vader's TIE Fighter is pursuing Luke, and Luke is in danger of being killed. At the last minute, Han returns to save Luke, allowing him to defeat the Death Star. At the start of A New Hope Han would never have risked himself to do this. Only through the bonds he formed with Luke and Leia—and his own personal growth—was he able to make this critical decision.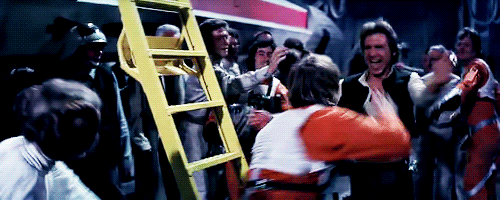 Resolution:
While technically a part of Act 3, the Resolution marks the final stage of your character's arc
The Resolution, just as it does for the plot as a whole, highlights the effects of your character's success overcoming their inner struggle. It allows your reader to see how important this growth was for their life, and how it's made them a happier and more whole person.
Essentially, the goal of the Resolution is to contrast the beginning of your character's journey with the end. Demonstrate how your character's positive arc has impacted their life and the lives of those around them by showing the way their life has changed for the better.
For instance, A New Hope uses its Resolution expertly. It's a short scene, only around two minutes long, but the effects of Han's positive arc are clear in this scene. Han began the story isolated and in the shadows of the Cantina, but he ends A New Hope front and center, surrounded by a community he's now proud to be a part of.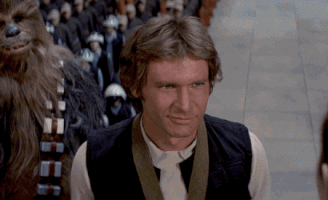 Negative Arcs (Anakin Skywalker):
Act 1:
Just like positive arcs, a negative character arc begins with a character fighting against their inner struggle but unable to resolve it. It isn't until later in the story that the differences become more visible.
To continue with the Star Wars theme, we'll shift forward by sixteen years to the release of Star Wars I: The Phantom Menace, followed by Star Wars II and III. Together known as the Prequels, they're maligned for a variety of storytelling blunders, but one thing they got right was the negative arc of Anakin Skywalker.
Anakin begins The Phantom Menace as a slave on Tattooine with his mother. With help from the Jedi Qui-Gon Jin, Anakin gains his freedom, but leaves his mother behind. This sets up his inner struggle. He comes from a place of powerlessness and personal loss and this will forever haunt him and drive him to seek control.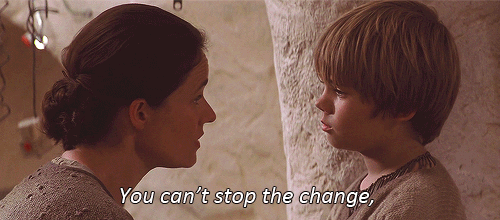 Act 2:
Act 2 begins the divergence of the positive and negative arcs. During a positive arc, the character would uncover the truth that contrasts their inner struggle, but a negative arc character is unable to do so. As they face new challenges, they retreat deeper and deeper into their inner struggle, either fearing the truth they find or refusing to believe it.
Just like in the positive arc, they seem to find a solution that would soothe their inner struggle at the Midpoint, but this solution neglects their truth and encourages the character's worst instincts. They act based on this "solution," but because it ignores their truth, they undergo a steep decline.
Unfortunately for the negative arc character, this decline is permanent.
For Anakin, his inner struggle—the fear of loss—pushes him into the arms of Senator Palpatine, who promises him that the Dark Side of the Force can unlock the secret to eternal life. It's Palpatine's influence that encourages the snowball effect we discussed earlier.
After Anakin's mother dies in his arms he experiences his arc's Midpoint, embracing Palpatine's promises of power to prevent this loss from ever happening again. He is terrorized by nightmares of his wife Padme dying in childbirth, driven to ever greater lengths to protect her and becoming obsessed with his inner struggle.
Finally, during his Third Plot Point in Revenge of the Sith he protects Palpatine despite learning of his true identity as the Sith Lord. The pain caused by his inner struggle drives Anakin to give himself over as an apprentice of the Dark Side.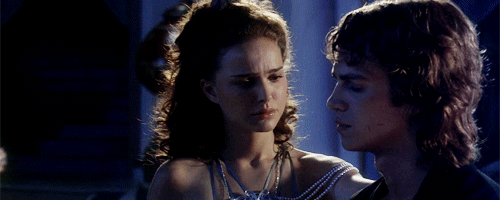 Act 3:
The final phase of the negative arc comes in Act 3, since this arc has no Resolution like the positive arc does. This is because the negative arc character fails at the Climax, unable to accept or understand their truth and giving into the worst aspects of themselves instead. This is usually represented by the character either allying with or becoming the antagonist, as the antagonist is a symbol of their inner struggle.
The closest the negative arc gets to a Resolution comes at the Climax, which acts as a sharp contrast to the character's beginnings. Whatever their flaws were starting out, they have tripled or quadrupled in severity here. Because of this, the negative arc character loses all chance for redemption, becoming an embodiment of their inner struggle.
This is true for Anakin as well.
Anakin spends the Climax carrying out the murderous orders of Palpatine. His last chance to heal comes at the Climactic Moment, when Padme tries to stop his brutality. She pleads with him that she has accepted death, so long as he returns to his true self. Anakin is presented with a window of opportunity here, a final chance to see and accept his truth, but what makes this a negative arc is his refusal to do so. Ultimately, he lashes out at Padme in rage for her lack of understanding.
Ultimately, Anakin's "Resolution" is the death of Padme by his own hands. He has brought his greatest fear to life because of his failure to accept the inevitability of loss. He has been consumed by his inner struggle, and closes his journey by becoming the antagonist of the original Star Wars trilogy, Darth Vader.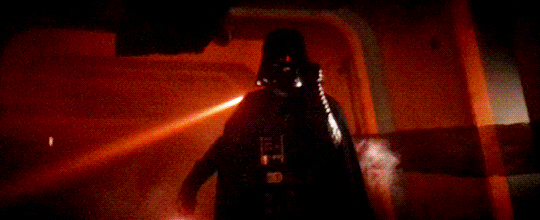 Writing More Meaningful Characters
At the end of the day, character arcs are the backbone of your character's development. Not only that, but these arcs influence a whole variety of other important story elements, so you don't want to neglect them!
Understanding these two character arcs can help you create believable growth and change in your characters, growth your readers can identify with. After all, character arcs answer the question every reader asks:
"Why should I care?"
The answer you give through your character arcs is, "because this is a real person." Don't forget to check out the article on flat arcs here, and leave any questions you might have in the comments! 🙂
What character arcs can you find in your own stories? Let me know in the comments!