3 Ways Your Novel Could Change the World
It's easy to feel powerless as a writer.
Though we may be in charge of the worlds inside our stories, that rarely translates to much control over the real world. And, with the real world seemingly unraveling by the day, that can make "being a writer" feel incredibly pointless.
However, I don't want you to stop writing—because your novels have a lot more power than you think. Though it might not seem that way on the surface, your stories can change the world for the better, in three incredibly important ways.
Believe It or Not, Your Stories Matter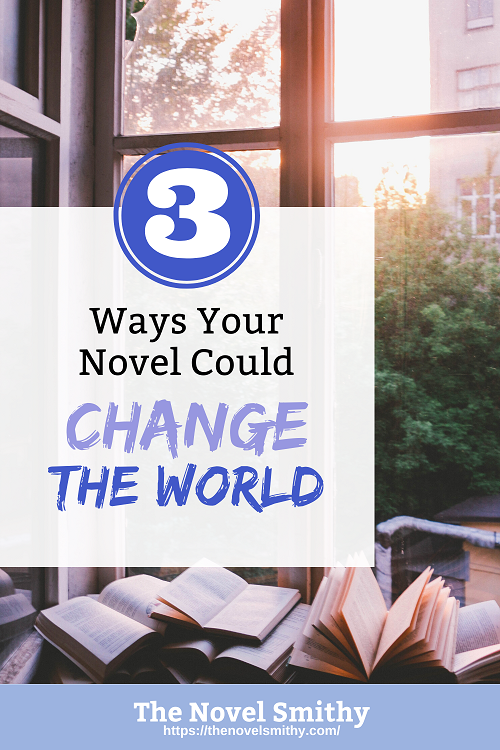 Before we dive into exactly how your novels shape the world, let's be real for a moment. The last few years have involved a lot of tragic events.
From natural disasters and rampant climate change, to violence and open discrimination against those most vulnerable, it's hard to look away from what's going on in the world—and if you've been personally affected, it becomes even harder. In the midst of this, writing can feel almost frivolous.
"Who cares about rom coms or fantasy?"

"Why bother writing about pirates from Saturn when the world is such a mess?"
Except, you should…
Writing is a positive force, and in a world so full of negativity, that's immensely valuable. Writing acts as a sanctuary, both for you and for your future readers. You never know when one of your stories might provide the perfect comfort for someone in need, or give you a safe space to express yourself when you're in need, too.
Honestly, there are infinite benefits to a kind story in a seemingly dark world—far more than I can cover here. Still, there are three that stand out in particular.
So, let me share three ways your novels could change the world for the better, and thus three big reasons why it's never pointless to keep writing.
3 Ways Your Novel Could Better the World
Teaching Empathy:
First up, storytelling actually plays an important role in our societies—because storytelling teaches empathy.
When you transport readers into your novel, they're forced to see things from a new perspective. They get to live through the eyes of your characters, feel their pain and struggles, and basically live as another person for a period of time.
There's a reason this quote from George R. R. Martin exists:
"A reader lives a thousand lives before he dies… The man who never reads lives only one."
This extends to purely fictional worlds, too. Though your nocturnal alien race from Venus might not actually exist, learning to empathize with them helps your readers become more empathetic in real life.
That alien race likely still feels love (whether romantic or platonic), still has celebrations, culture, and customs, and still feels fear, anxiety, and hope. These things are all part of our common human experience, and thus part of our storytelling language. The more we help our readers connect with that, the more they can connect with the people around them, too.
Whether your target readers are kids or adults, opening them up to a deeper understanding of other people is certainly a net positive.
Providing an Escape:
Alongside helping readers become kinder people, your novels can also provide an escape.
If you've been feeling frightened or hurt by the events of the world (or have lived through them directly), I'm sure you know how valuable it is to find a safe escape. And, as a writer, I also imagine your stories provide that sense of escape.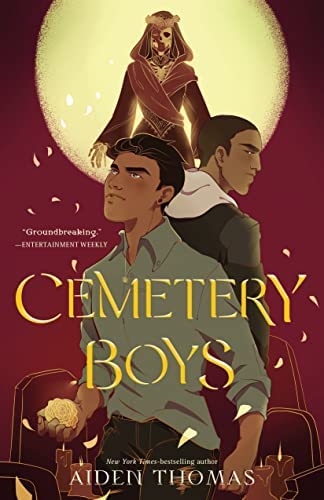 The same will be true for your readers.
Though your novel won't connect with everyone, I can guarantee there's at least one person who needs your story.
That scared trans kid needs a novel about a proud trans teen living their best life so they know that there's hope. Same for the guy who just lost their house to a wildfire, the woman feeling isolated and alone, or the seemingly fortunate person who's just going through a tough time.
All of these people need an escape, and your stories—whether they're epic fantasies or contemporary dramas—can provide one.
Healing Your Spirit:
Finally, it's time we turn our attention to you.
In such a crazy world, it's easy to feel like all your energy should go to other people. You need to fight for what's right, protest, support those in need, and protect your friends.
But, you matter too.
Even if you have no plans to share your stories, they can still change the world for the better, because they give you a creative outlet. They give you a place to bare your soul, deal with complex emotions, and hopefully soothe your spirit.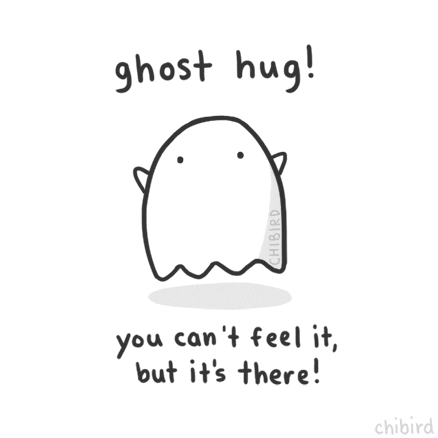 I can't fully express how valuable this is! You and your mental health matter a lot, and if writing novels helps with that, you should never feel like your stories are pointless.
With that said, it's also ok to struggle.
If writing feels difficult or stressful, that doesn't mean you're doing it wrong. Sometimes you need a break, especially when the world is overwhelming. A lot of writers are experiencing something similar. For what it's worth, I know I am.
So, whether you're neck-deep in stories and loving every minute or taking some time away, just know that your novels are valuable. Even when the world seems completely crazy, you never know how your stories could change that world for the better. 🙂
NOTE: If you need someone to talk to or know someone who might, you can (and should) always ask for help. Two resources I recommend are the 988 Lifeline and The Trevor Project. Stay safe my friend.
How will your novel make the world a better place? Let me know in the comments!