Why You Should Dictate Your Novel for NaNoWriMo
Some days we just can't help it—we can't silence our inner editors.
We're all human after all, and that constant drone of "not good enough" can easily get the better of us. Some of us try to push through this self-doubt, but often all we can do is take a break. Unfortunately, during NaNoWriMo these lost writing days quickly add up.
On the other hand, few writers struggle to explain their novels out loud. Not only do most of us speak faster than we type, but we don't have to think as hard about what we're saying—it just comes naturally. All of this raises a question: for a challenge like NaNoWriMo, wouldn't it be better to dictate your story?
Why Dictation is Perfect for NaNoWriMo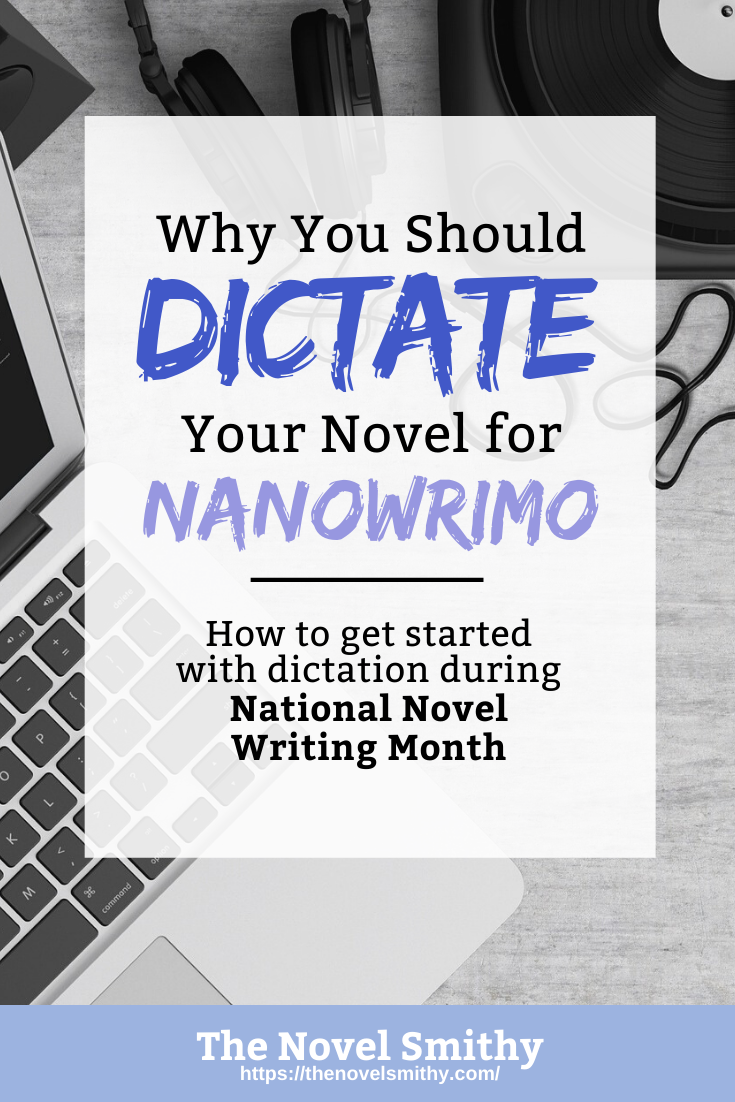 If you're not already familiar with it, National Novel Writing Month is a writing challenge where participants create a fifty thousand word first draft in the month of November. It goes on every year and it's always a blast—however, as you might imagine, it presents a few unique hurdles.
For starters, the biggest challenge most writers face is keeping up with their goals.
Traditionally, most people complete NaNoWriMo by writing 1,667 words every day for thirty days. Some prefer to condense that into just a few days spread throughout the month. Either way, that's a lot of writing to do in a short amount of time.
Combine that with all the other commitments that'll come up throughout November, and you have four pretty significant problems to deal with:
Health: Let's face it—writing for long periods of time isn't the healthiest thing. Writers face a slew of ailments from carpel tunnel, to back pain and eye strain.

Speed: NaNoWriMo requires you to write quickly, but your hands can only move so fast. Often, I'll have to pause my thoughts until my typing can catch up.

Doubt: We all struggle with self-doubt, and this can further slow down our writing. Combine that with a few days of missed goals during NaNoWriMo, and many people give up entirely.

Creativity: Staying excited to write requires us to keep our ideas and routines fresh—not always the easiest thing during a daily challenge like NaNoWriMo.
Everyone handles these challenges differently and, with enough experience, most writers will come up with a variety of techniques to get past these hurdles. However, one I often see overlooked is dictation—and considering how useful it is, that needs to change!
Where Dictation Comes In
Dictation is fairly simple on the surface—you record yourself saying your story out loud and then have that transcribed into normal text. From there, you edit your story the way you would any other first draft.
However, beneath that simplicity is a whole lot of nuance.
There are tons of ways to get started with dictation, from using a transcription service to investing in dictation software that lets you do all the transcription yourself. Some people dictate using free apps on their phone, while others set up complex recording booths in their homes, and everything in between.
Of course, there are also plenty of concerns that come with dictation—many beginners feel unnatural saying their stories aloud or struggle to find a setup that works for them. So, as with anything, it's worth the time to consider both the benefits and drawbacks of dictation.
The Benefits of Dictation:
Despite the challenges of getting started, there are some major benefits to dictation—especially for NaNoWriMo.
Health: Dictation is far easier on your body, and you can dictate while walking or going to the gym. Overall, it's a great way to stay active as a writer, which many consider its greatest benefit.

Speed: While there is a steep learning curve, once you get the hang of it dictation can be a very speedy way to write. In fact, some writers report dictating upwards of 5,000 words per hour!

Doubt: It's hard for your inner editor to take hold when it has nothing to look at. When you're dictating, you can only focus on the words at hand, and this can be a great way to push past any self-doubt that normally slows down your writing.

Creativity: Sometimes, mixing things up is exactly what you need to jog your inspiration, especially during NaNoWriMo. While you may not dictate full-time, dictation is still one of the many ways you can change up your writing routine and keep things fresh. Plus, talking aloud has been shown to boost creativity and spontaneous inspiration!

Bonus: Dictation makes writing dialog much easier! After all, when speaking your dialog out loud you can immediately hear how natural (or unnatural) it sounds.
Think about it—with dictation, you can write your novel while you drive to work, take a walk, or go to the gym. If you don't have much time to work with, you may find dictation helps you write far, far more quickly. And, for those who suffer from severe carpel tunnel and eye strain like I do, dictation can provide a solution for a lot of writing related ailments.
Combine these benefits with the pressure that comes from a writing challenge like NaNoWriMo and you have a great way to strengthen your writing process!
The Drawbacks of Dictation:
Of course, nothing is perfect, and dictation is no different.
This isn't a good option for writers who work in spaces with a lot of background noise, or for those who like to write to music. Fantasy and sci-fi writers may also struggle to get their dictation software to understand more complex names, and (in-general) dictation software isn't 100% accurate.
Plus, for those of us who are a little uncomfortable with our voices, dictation will have a steep learning curve—there's simply no way to get around that.
Still, it's hard to ignore how useful dictation can, both for NaNoWriMo and in your everyday writing life. At the very least, it's well worth having dictation as another option in your arsenal, so let's look at how you can incorporate dictation into your NaNoWriMo challenge!
6 Tips for Dictating Your Novel for NaNoWriMo
Dictating your novel definitely comes with a bit of a learning curve, and the first time you try it you'll feel pretty awkward. You should also keep in mind that your first few attempts will need significant editing after the fact.
However, don't let that discourage you!
There are tons of tips and tricks to getting the most out of dictation, and over time you should start feeling more comfortable with the process. As you do, you'll not only dictate faster, but produce a better draft as well. Here are some tips for your first few times dictating:
Embrace it: Yes, it's weird to talk to yourself—no, that shouldn't stop you! As strange as it may feel to speak your story aloud at first, try to embrace it anyway. The benefits to your writing will far outweigh any awkwardness you may feel.

Don't Read as You Go: A big benefit of dictation is quieting your inner editor, so don't read what you're saying as it appears on the screen. If you have to, turn your laptop or phone screen off, so you won't feel tempted.

Have Notes: When dictating your story, having an outline is extremely beneficial. So, before you start, make sure you have at least a few notes you can reference as you go in order to keep yourself on track.

First Drafts Only: Dictation only works for first drafts, and your editing process will be slightly different for a draft you dictated. Don't be alarmed when you have to spend a bit more time polishing misspoken words and run-on sentences later on.

Pause When Needed: You don't have to dictate stream of consciousness. In fact, it can be very beneficial to pause as you form new sentences before saying them! If you get on a roll, keep going, but don't worry if you need to pause from idea to idea.

Speak Your Punctuation: This is another quirk of most dictation software—you have to speak your punctuation out loud. So, try to get into the habit of saying "period" or "full-stop" after each sentence. This will make your editing process much easier down the road.
4 Dictation Options to Try
Your Phone:
For anyone just starting with dictation, a free (or close to free) option is the best way to go. This way you can get a feel for whether dictation is right for you, without a ton of upfront investment.
In that vein, most everyone will start with their phones.
If you have any smartphone made within the last five years, you should have some form of voice-to-text built into the phone. For Apple users that would be Siri, and for Android there are a variety of free apps that do the same thing.
Of course, as you might expect, this option won't be the most accurate. As a result, you'll need to experiment with your unique setup to see if your phone reliably understands what you're saying. If dictation becomes a regular part of your writing process, you can be pretty confident you'll want to upgrade down the road.
Google Voice-to-Text:
Google offers another free option for those just getting started with dictation, and it's built directly into Google Docs. To set it up, all you need to do it open a new Google Doc, go to tools, and click the microphone option to turn on voice typing.
For many people, this will be a more reliable starting option than their phone. However, this can also defeat some of the benefits of dictation. Not only are you still tethered to your laptop, but you can also see the words appearing on screen as you speak. If you find this triggers your inner editor, try dimming your computer's screen until you can't see the document anymore.
A Handheld Voice Recorder:
If your smartphone's voice-to-text features don't work for you and sitting at your laptop all day isn't your idea of a fun writing session, it may be time to invest in a more robust piece of equipment.
While handheld voice recorders are pricey, they tend to be a much more reliable and portable option. However, keep in mind that most voice recorders can't convert your recordings into text—you'll still need another piece of software or service to do so. Some people swear by Dragon Dictation for this, while others like to send their recordings to a professional transcriber. Whatever you do, this is definitely a more pro option, and one I only recommend if you plan to make dictation a regular part of your writing routine.
Dragon Dictation:
For many, the Dragon line of products is the peak of dictation software—they're known for being highly accurate and, having used them in the past, I can personally agree.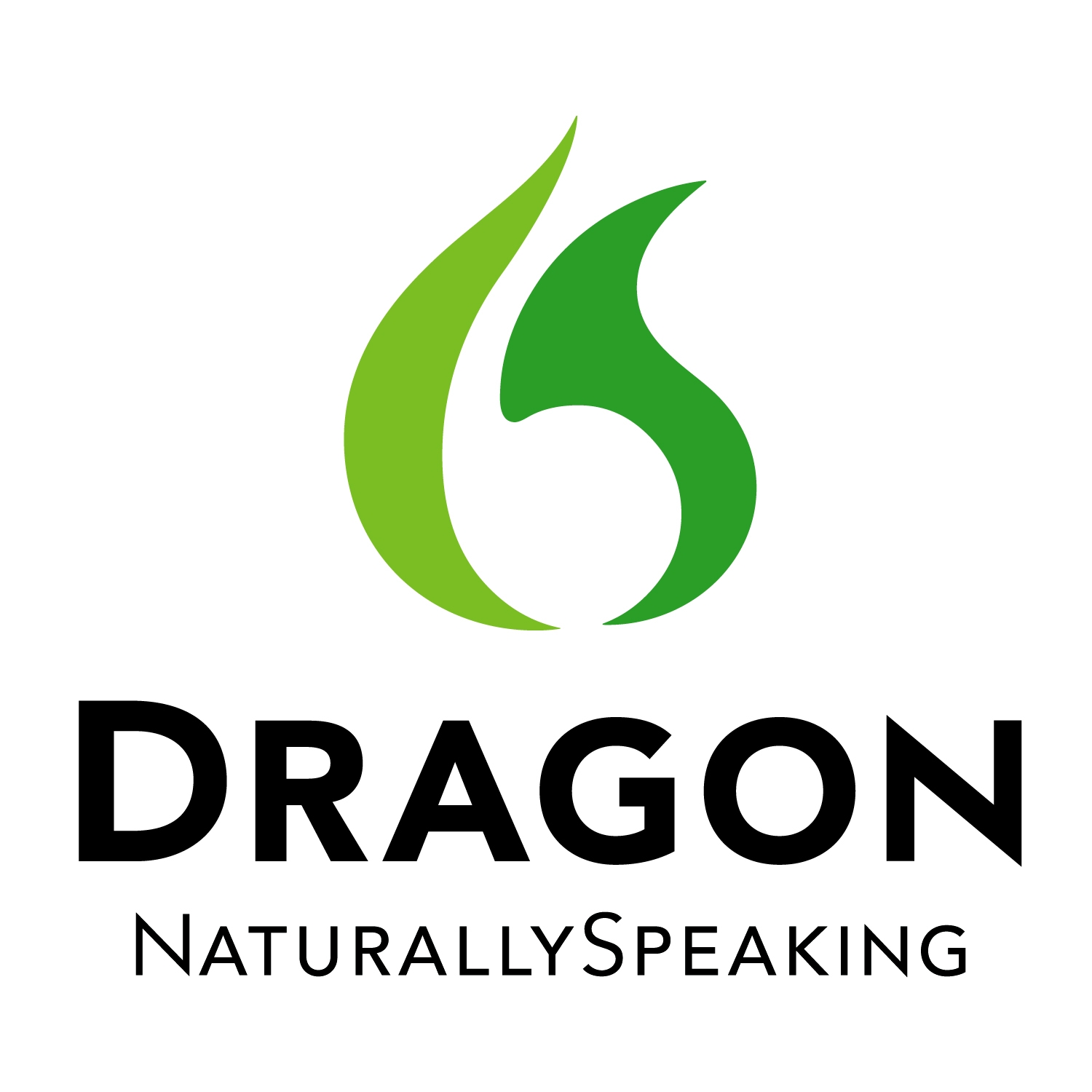 Of course, as you might imagine, that accuracy comes with a price.
All the Dragon programs are expensive, meaning they're definitely not an entry level option. However, if you're ready to make dictation a part of your daily writing routine or are hoping to become a high-production, full-time author, then definitely check out Dragon.
Specifically, Dragon Anywhere is a great option for smartphones that makes dictation more portable, without requiring an extra device like a handheld voice recorder.
Will You Dictate Your Novel?
At the end of the day, tons of writers swear by dictation—and with good reason. In fact, some authors like Joanna Penn report dictating upwards of 5,000 words an hour!
Speaking of Joanna Penn, she's an excellent resource for authors looking to get serious about dictation. Not only is her Creative Penn Podcast great to listen to, but she's tremendously knowledgeable about this topic. If you're looking to dive even deeper into the possibilities that come with dictating your novel, I strongly encourage you to check out her videos! 🙂
How do you plan to write your novel this November? Let me know in the comments!