How Long Should Your Novel Be?
NaNoWriMo has set the standard for how long a modern novel should be.
Despite this, there continues to be a lot of debate about how many words a "real novel" contains. Some argue it doesn't matter, while others say anything below one hundred thousand simply isn't worth reading. Since no one can seem to agree, NaNoWriMo has won the argument by proxy—fifty thousand words has become the new, de facto length of the modern novel.
However, this number doesn't really give the full picture. Nearly every writer will wonder how long their novel should be at some point, but the truth is that only they can decide. Fortunately, there are some common trends that can guide you if you ever find yourself asking: how long should my novel be?
Why Does NaNoWriMo Call for 50,000 Words?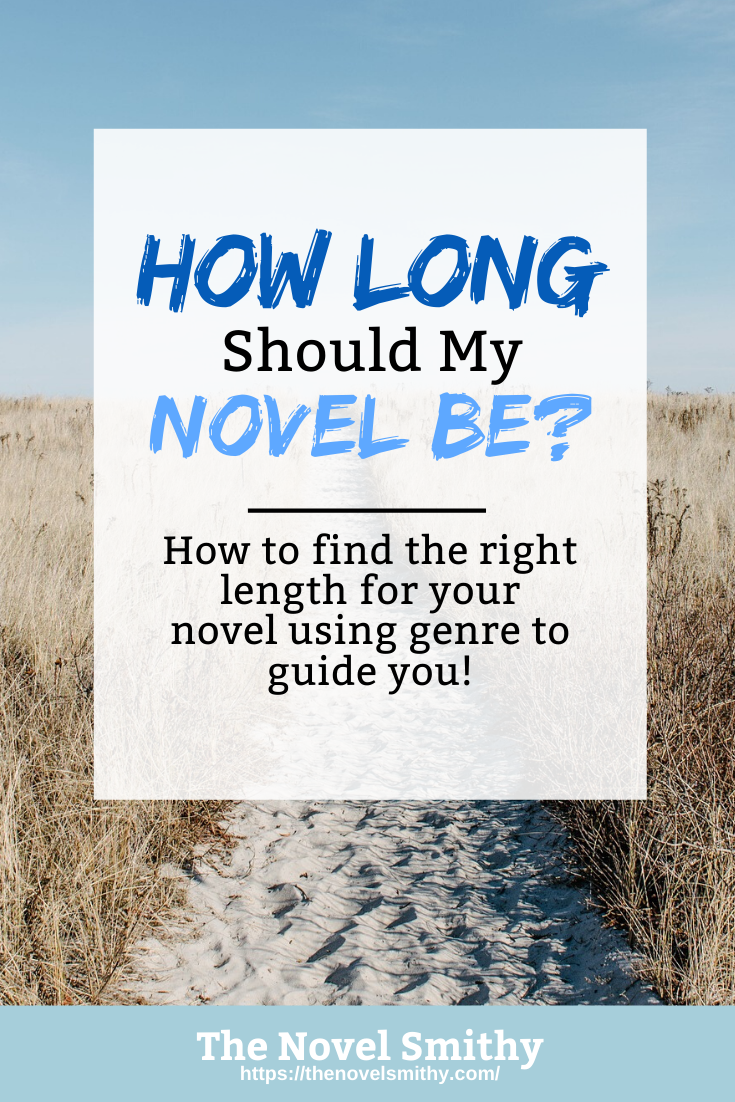 Before we can dive into how long your novel should be, we should talk about why NaNoWriMo has a fifty thousand word goal to begin with.
The answer is—it was random.
Well, maybe not entirely random. You see, National Novel Writing Month began as a challenge between friends. The goal was to write the first draft of a novel within one month, and they needed a target word count to make the challenge fair. Considering none of them had written a novel before, fifty thousand words seemed like both an impressive, yet attainable goal.
Thus, National Novel Writing Month was born, and as more and more people began taking on the NaNoWriMo challenge that fifty thousand word novel became the new norm.
"For the sake of clarity, we had all agreed to define a novel as 50,000 words of fiction. With that lofty goal in sight, quantity quickly took precedence over quality, and we met in coffee shops after work each night to add another couple thousand words to our literary creations." – Chris Baty, No Plot No Problem
How Long Should Your Novel Be Based on Genre
Interestingly, there actually are a few hard word counts used to categorize fictional works by length. Luckily, NaNoWriMo just squeaks over the limit to be considered a full-length novel:
Flash Fiction: 1,500 words or less

Short Stories: 10,000 words or less

Novellas: 20,000 to 30,000 words

Novels: 40,000 words or more
This means that, if you're setting out to write a novel, it needs to be at least forty thousand words. However, once you get over that forty thousand word mark, the sky's the limit—which doesn't really help if you're trying to figure out how long your novel needs to be.
Fortunately, if you know your novel's genre, then you know its word count.
Every common genre and subgenre has a word count that's generally accepted by readers. While there are no hard and fast rules, these are the word counts you'll find for most novels in each genre:
Fantasy: 100,000 to 120,000 words

Science Fiction: 100,000 to 120,000 words

Historical Fiction: 90,000 to 100,000 words

Romance: 40,000 to 50,000 words

Thriller and Horror: 60,000 to 70,000 words

Mysteries: 70,000 to 80,000 words

Young Adult: 60,000 to 70,000 words

Literary Fiction: 80,000 to 120,000 words

Epic Fiction: 120,000 words or more
As you can see, there's a big range between genres, but within genres most novels are fairly close in length. When you pick up a romance novel, it'll usually be around two hundred and fifty pages, while a fantasy novel could be upwards of four hundred.
Of course, there will always be outliers. Tons of famous novels are six hundred thousand words (and eight hundred plus pages) or more, while the shortest story ever created is a single sentence: "For sale: Baby shoes, never worn."
How to Calculate the Length of Your Novel
While you could use the word counts above to choose the right length for your novel, I prefer a different—and arguably more accurate—method.
Instead of basing your word count on genre, base it on scenes.
To do this, you first need to outline your novel. If you don't have an outline already, I recommend following this guide on how to outline your novel. Once you've created an outline and know how many scenes your story will have, you can complete a simple calculation to find your target word count.
You see, the average scene is around two thousand words. This means you can multiply the number of scenes in your outline by two thousand to come up with roughly how long your novel should be. There will be some fluctuation between this estimate and your final draft, but this should get you fairly close to your novel's ideal length—two thousand words is usually enough to explore a scene, without things dragging on unnecessarily.
What's cool about this formula is that you can also use it to reverse engineer your story!
If you're dead set on a certain word count, you can divide that number by two thousand to get the number of scenes your novel should have. This means that, for a fifty thousand word NaNoWriMo novel, you'd need about twenty five scenes in total.
The most important thing about your novel should be its quality, not its length. #amwriting Click To Tweet
Does Word Count Even Matter?
A big reason why word counts matter in the first place, is that traditional publishers want novels that fit with other books in their genre. As a result, when you go to sign a publishing contract or find a literary agent, one of the first things they'll want to know is your novel's genre and length.
However, the publishing landscape has changed a lot the last few years.
With the rise of self-publishing, fewer and fewer authors have to go through traditional publishing houses to get their book to readers. Not only does this democratize the publishing process, but it means the old rules authors had to play by are changing.
Still, understanding what your readers expect of you and your novel is always valuable, at the very least so you have some guidelines to follow as you write. If most romance novels are fifty thousand words, you'll be hard pressed to convince romance fans to read a two hundred thousand word novel—it's possible, but it might not pay off.
Fortunately, there are tons of options out there regardless of your genre.
If your story needs hundreds of thousands of words to be complete, you could serialize it into a collection of smaller books. On the other hand, if your story only needs a few thousand words to deliver the same impact, flash fiction is taking off in tons of online communities.
Ultimately, the most important thing about your novel should be its quality, not its length. If you're fully exploring everything your story has to offer, don't worry about lowering or raising its word count to fit an arbitrary number—instead, trust that the story you're creating is worth the words you're writing! 🙂
How long will your novel be? Let me know in the comments!