10 Steps for Outlining Your Next Novel
An outline is a huge asset when writing a novel.
Not only will it help you organize your thoughts before you jump into writing, but it will equip you with the perfect map for navigating your first draft. Creating an outline should be an essential part of every writer's prewriting routine, for those two benefits alone.
However, a truly well-built outline can do so much more.
With the right outlining system you ensure you have everything you need to comfortably write your first draft, instead of disrupting your progress when you find you missed something. Most importantly, the right outline should give you the space to explore new ideas, without wasting thousands of words you'll have to rewrite just a few weeks later.
_______________________________
This article is part of a series of posts drawn from my new book, The Ten Day Outline. If you like what you see, you can find much more detail—including prompts, step-by-step guides, and examples to walk you through each of the ten steps—in the book itself. 🙂
_______________________________
What is an Outline?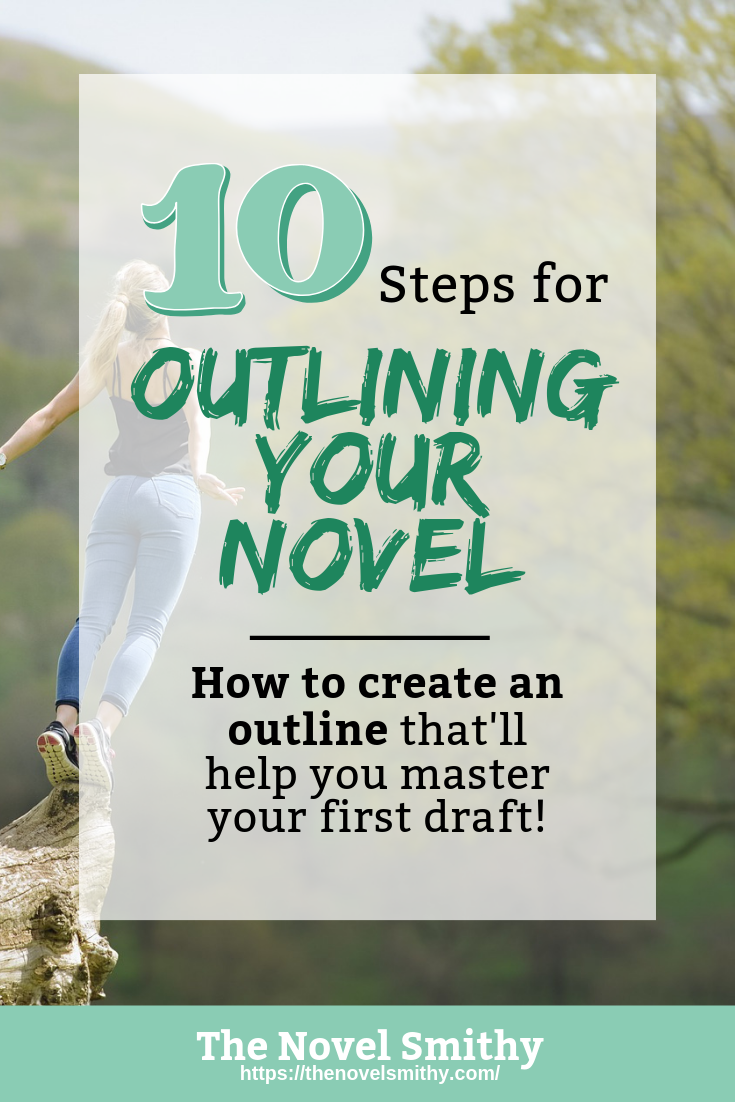 At its most basic, an outline is just a list of information about your novel. Every outline will have sections dedicated to listing your scenes and characters (along with any associated details about them), as well as sections for worldbuilding and story structure.
However, when you look past this basic format you'll realize a true novel outline should fulfill a few other important roles as well.
The ideal outline should:
Organize your ideas.
Provide critical details about your plot and characters.
Give you a place to safely (and quickly) brainstorm and try new things.
And give you a template for creating further stories and novels.
Alongside these requirements, your outline needs a clear structure, one that makes it easy to find the information you're looking for when you're writing. It should also be easy to swap around different elements as you explore new ideas for your story. Instead of writing two chapters based on a potential subplot—only to realize it's going nowhere—it would be far simpler to outline it and test the idea first.
Of course, gathering the ideas needed to fill your outline is a task in and of itself.
Your outline should start out as a living document, one that changes and evolves as you further develop your novel. Only once you have a firm idea of your story should you finalize your outline into a more complete and organized form.
Ten Steps to Outline Your Novel
#1 Checking Your Idea:
When setting out to write a novel everyone thinks you need a killer idea, but there's a secret; any idea can become a novel. The key is ensuring your idea is not only strong, but deep enough to support a full story. Fortunately, there's an easy test to see if your idea is up to snuff.
Simply ask yourself:
Is my idea unique?
Does it imply a clear conflict?
Does it hint at my protagonist's role in the story?
And does it give me an idea of how my story starts?
What you're testing is whether your idea is high-concept. This term comes from Hollywood screenplays, but it's just as applicable to novels. A high-concept idea is simply one with enough depth and a clear enough conflict to support a fleshed out story.
If you find your idea doesn't fulfill one of these criteria, then you'll want to expand on it before sitting down to start your outline. However, once you're happy with your idea and it possesses these four qualities, you can feel confident it'll evolve into a complete story throughout the steps below.
#2 Gathering Inspiration:
With your idea in hand, you'll want to explore the directions your story could go in.
This is a critically important step in this process; I can't tell you how many novels I've given up on writing, simply because I didn't take the time early on to look at all the options for my story. When you get stuck and aren't sure how to progress, the inspiration you gather here will help you break through that writer's block.
You can approach this step in many ways, but personally I like to create a curated collection of different images, music, and quotes that inspire me. That's usually enough to jumpstart my ideas and get myself excited about the possibilities of my story.
Of course, The Ten Day Outline goes into a lot more detail about the best ways to find this information and my exact process for doing so (it's a bit too long to relay here!), but even a simple internet search can be enough if you know what you want to look for.
#3 Asking Questions:
Once you've gotten inspired and excited about the possibilities of your novel, you'll need to narrow those ideas into a more cohesive vision.
This is where you'll want to start questioning your story to refine your ideas. Think about everything you don't know, ranging from plot holes to character backstories. You need to consider these things now so you don't write yourself into a corner you can't get out of later.
Here are some potential questions you may ask at this stage:
What started the conflict of my story?
Why does my protagonist get involved?
Why does my antagonist care about this conflict?
What are the stakes of my story if my protagonist loses?
Who else gets involved in the conflict?
Why do they get involved?
Where does this story take place?
Why does it take place there?
There are dozens of potential questions you could ask here, ranging from the more general ones above to ones laser focused on your specific idea. Try to ask as many as you can, to make sure you truly understand all the factors at play in your story.
#4 Starting to Form Scenes:
Step four is where you can finally begin creating your story's scenes. Now that you have a strong understanding of your story you'll want to think about what events actually make up that story. By now you'll probably have a few scenes in mind, but there are also some you'll want to consider if you haven't already:
What event begins my story?
How is my story's conflict resolved?
What turning points or major moments of change happen throughout my story?
How does my story end?
At this stage, all you need is a brief description of what happens in each of these scenes, along with any others you've come up with. Try to include who is there and why as well.
By the end of step four, you should have around twenty scenes described in your outline.
#5 Organizing Your Story:
Having twenty scenes is great, but they won't be very helpful until you organize them in a logical way. This is a fairly simple step on the surface. All you need to do is go through your twenty scenes and put them in order from beginning to end.
As you go, you'll hopefully find holes where you can add new scenes to better flesh your story as well.
Specifically, look out for scenes where characters suddenly know one another or teleport from location to location. It's often worthwhile to add new scenes where your characters can naturally develop their relationships as they travel between locations.
You'll also want to make sure every new character you add to your story gets a proper introduction somewhere in your scenes.
#6 Developing Characters:
With a rough idea of how your story progresses, you can create the characters that will ultimately live in that story's world.
I've talked a lot about character development on this site, so I'll link to my two main posts on the subject. You can also find a free ebook in The Novel Smithy's Resource Library, so consider checking that out if you'd like to learn even more about character arcs and character creation!
As you go about building your character's personalities and arcs, make an organized, alphabetical record of them in your outline. That way they'll be easy to reference whenever you're writing your first draft!
#7 Incorporating Story Structure:
After character arcs comes structure, for a few reasons.
First, your characters will determine how your story's structure develops. Character arcs and story structure are intimately intertwined in any good story, after all. However, you've also waiting to incorporate story structure because you needed a thorough understanding of your story first.
Now that you know how your story will progress, go through each of the major plot points in your chosen structure and work them into your existing scenes:
There are a whole variety of potential plot points to consider in the Three Act Structure, but these are the six you'll want to focus on the most. Try to ensure your story fulfills all the requirements of each plot point with at least one scene, if not one or two.
#8 Finalizing Your Scenes:
As you applied a structure to your story, you probably moved some scenes and fleshed out others. Now you'll want to go through and expand on every scene in your story using the principles of scene structure.
Every scene should begin and end with a clear goal for your characters, should challenge them as they try to reach that goal, and should take a moment to show their reaction to whatever outcome they reach.
This is easily the most time consuming part of this process, but it's also the most rewarding.
By doing this, you're banishing any fears that your story might not come together when you sit down to write, and are ensuring each scene slots together as part of a larger whole. The benefits of scene structure are enormous and, as with character development, I've written about it in a lot more detail in another post, which you can find here.
#9 A Last Once Over:
Of course, throughout this process, you've likely written and rewritten many of the elements of your story.
Before you turn this outline into a final document, you'll want to go back through and make sure everything still makes sense. Did you leave any holes behind, or forget to finish part of the process? If you did, take care of that now.
#10 Bringing it All Together:
Finally, you can bring all of your work together into a finished outline.
There are tons of ways to do this, but personally I like to create distinct sections for each element of my story, and then organize my previous work within them: characters, scenes, plot, world building, and miscellaneous information. I also take this time to add in a few other bits and bobs, such as my Point of View and Dramatic Question.
If you'd like to see my full template and use it for your own outline, check out The Ten Day Outline! This is another one of those steps that takes a lot of explanation and examples to illustrate, so it's best learned through the book itself.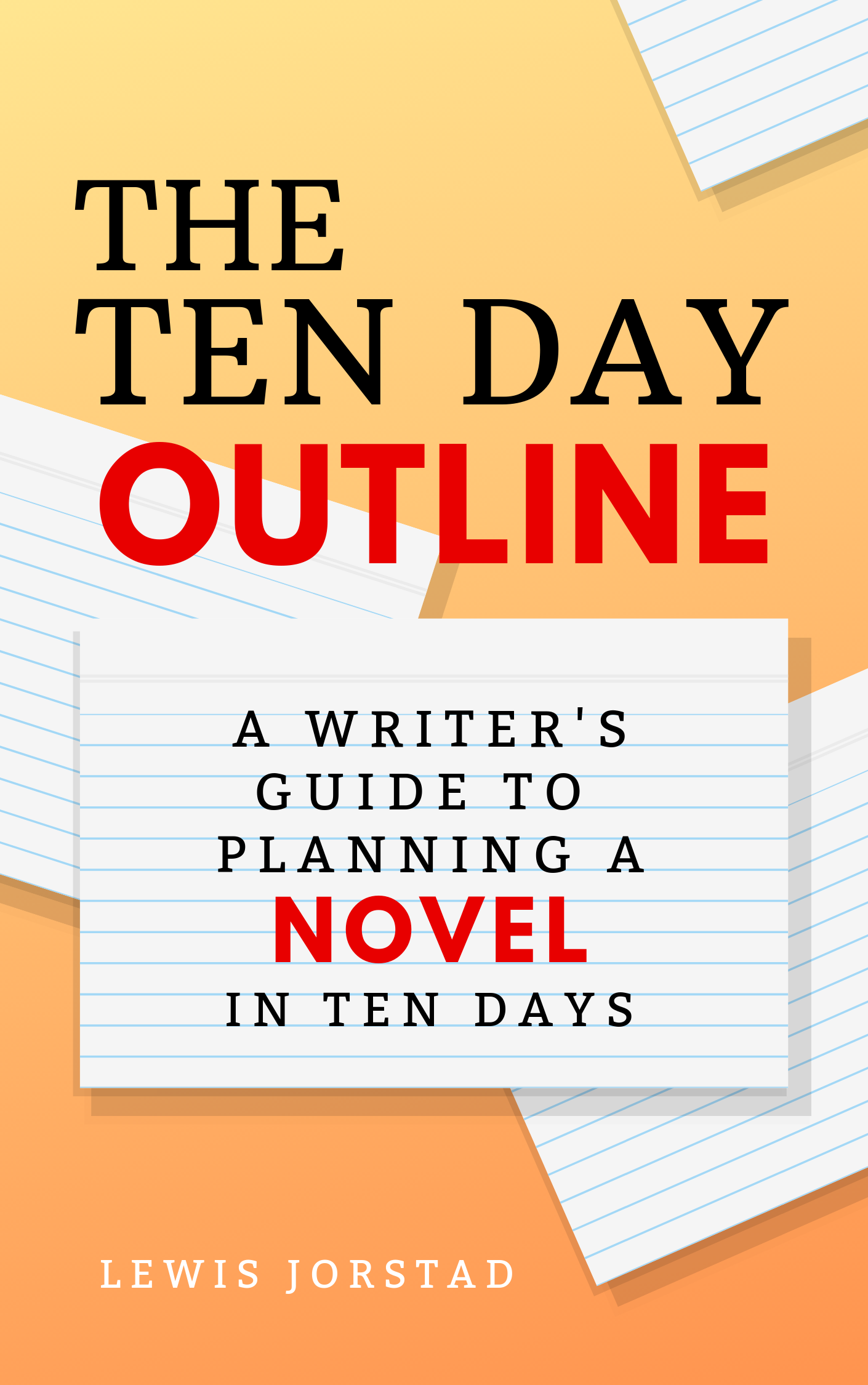 Overall, these ten steps only scratch the surface of a full outlining process.
There are so many other factors to consider when building a novel from the ground up:
How do you determine which characters need character arcs or not?
How can you ensure your structure strengthens your ideas, rather than overwhelming them?
What about point of view, internal and external conflicts, world building, and your premise?
And how can you create this outline quickly and efficiently so you can get to writing?
Fortunately, I have way more space to answer these questions and many more in The Ten Day Outline. If you're interested in learning more, you can check it out here.
It's Time to Write Your Novel!
Of course, if you're not ready to dive into the book just yet, the ten steps above will take you pretty far! In fact, these can be an awesome starting point for creating your own customized prewriting process.
Whether you've never attempted to outline your novel before or are just looking for a new method to try, I hope you'll give these a shot. After all, having a thorough, well-built outline takes so much stress and intimidation out of writing a novel—and that's a priceless thing! 🙂
How has outlining helped your novels? Let me know in the comments!