How to Write Non-Romantic Relationships
Nothing against romance—it's just not all there is.
Romance is a common story element and often an expected one. However, we shouldn't feel like romance is a requirement. There can be great value in writing stories with no romance at all. Personally, as a full disclaimer, I have quite the soft spot for romance and I really enjoy a good happily-ever-after. The meet-cutes and stolen glances across a room… it's adorable!
Still, love and life don't require romance—and we're missing out on a lot of stories if we overlook that fact. Today, we'll look at the different types of non-romantic relationships, as well as what non-romantic plotlines and themes might look like.
_______________________________
Before we begin, I'd like to introduce our guest for today, Bethany Henry!
Bethany is an writer and fiction lover who runs bethany-henry.com, where she explores storytelling, wellness, and more. She has a ton of fantastic tips to offer—so, without further ado, let me hand things over to Bethany! 🙂 – Lewis
_______________________________
Why We Need Non-Romantic Relationships in Fiction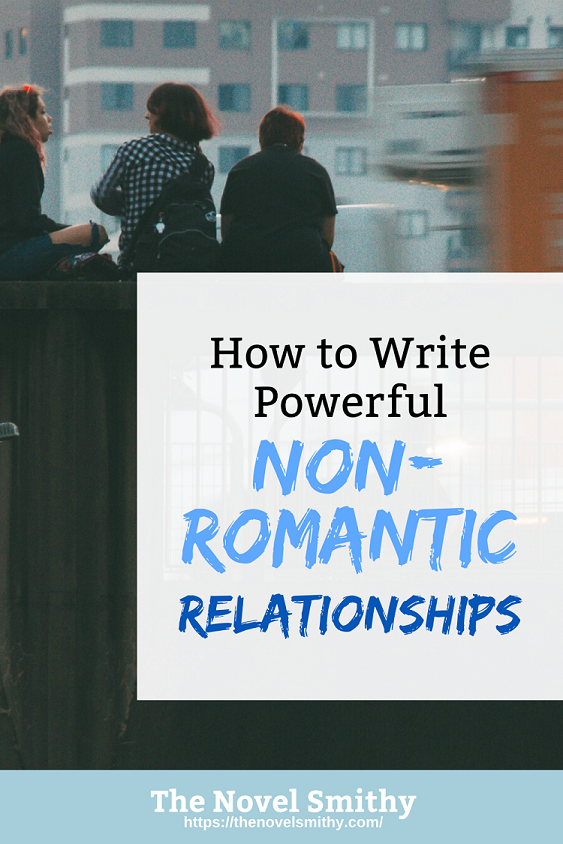 Our culture is saturated with stories centered on romance (often solely between a man and a woman) through which characters achieve success and happiness (cue happy ending and credits rolling).
But that's not what life actually looks like.
Real life includes many types of relationships, many types of love, and many paths to travel on. There is no one-size-fits-all. And when we elevate romance as the primary sign of a "good life," we are treading on very dangerous and unhealthy ground.
First of all—no. Your identity and worth do not come from another person. Each person is valuable and precious, and that worth does not depend on their relationship status. A person can be happy and find their life fulfilling with or without a romantic relationship.
Secondly, people are different. Sexuality, life situations, and personal preferences may look different for different people, and it's important to acknowledge and reflect that in our writing. Representation matters.
Third, romantic love is not inherently more important than other types of love.
Relationships with friends and family do not always need to be placed below romantic relationships in terms of importance. These non-romantic relationships are just as valid. When we believe the lie that romance is all there is, we short-change our readers, our stories, and ultimately ourselves.
Non-romantic relationships are important and that should be demonstrated in our stories. This representation helps make our stories stronger and more honest, and it can ultimately make our world a better place by showing the many types of wonderful people out there.
While romance may be an obvious go-to plotline or a quick way to add emotion to our stories, let's consider some other ways to add depth to our characters' relationships!
Six Types of Non-Romantic Relationships
When we actually think about it and look around us, there are plenty of interesting types of non-romantic character relationships.
Some non-romantic relationships include:
Siblings
Friends
Mentor and Student
Parent and Child
Found Family
Our Self
Let's take a quick look at a few examples of what this may look like in our stories!
Siblings:
Sibling relationships can take many forms!
We can have sibling rivalries, either of the friendly or the not-so-friendly kind. Then there are siblings who have a common goal, siblings who are best friends, or a big crowd of siblings who are forced to get along despite their differences.
Sibling relationships often have a shared history and connection that provides emotional complexity and motivation. Other family members—such as cousins, nieces, or nephews—may also have a similar depth of connection.
Two examples of sibling stories: Louisa May Alcott's Little Women & Pixar's Onward.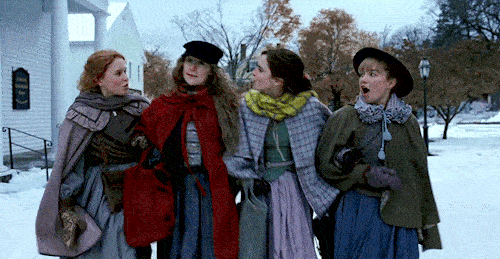 Friends:
Some friendships can be very similar to sibling relationships!
There can be the two best friends who are inseparable, the best friend group who chats and gossips every day, forbidden friendships, clashing personalities who become unlikely friends, or the old buddies who have each other's back even in old age.
Two examples of friendship stories: Kenneth Grahame's The Wind In The Willows & Pixar's Toy Story.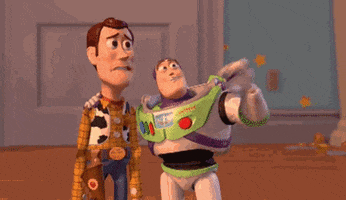 Mentor and Student:
The mentor is generally an older person who lends assistance and leadership to a younger protagonist. They play a significant role in common story structure's like the Hero's Journey.
Of course, these mentor relationships can take many forms—such as an older mentor who has passed on their knowledge but now needs protection, a jaded mentor who no longer believes in their own teaching, a critical mentor who is hard to please, or an inspiring mentor who lives what they preach.
Two examples of mentors and their students: Uncle Iroh and Prince Zuko from Nickelodeon's Avatar: The Last Airbender & Héctor and Miguel from Pixar's Coco.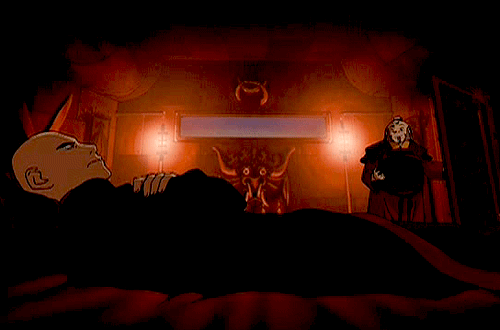 Parent and Child:
The parent and child relationship can look like many things, but it is almost always incredibly powerful, whether for good or bad.
This might look like parents protecting their children (or children protecting their parents). There may be families with young kids just trying to make ends meet, single parents who are thriving, adoptive families adjusting to a new situation, or families with older kids becoming more independent. There may be stories with estranged families coming back together, children leaving their families for good, generational differences, secrets from the past to overcome, or differing expectations and forms of affection.
Even after kids have moved out of the house, these family relationships can be incredibly influential and a foundation for a powerful story.
Two examples of parent/child stories: Cormac McCarthy's The Road & Pixar's The Incredibles.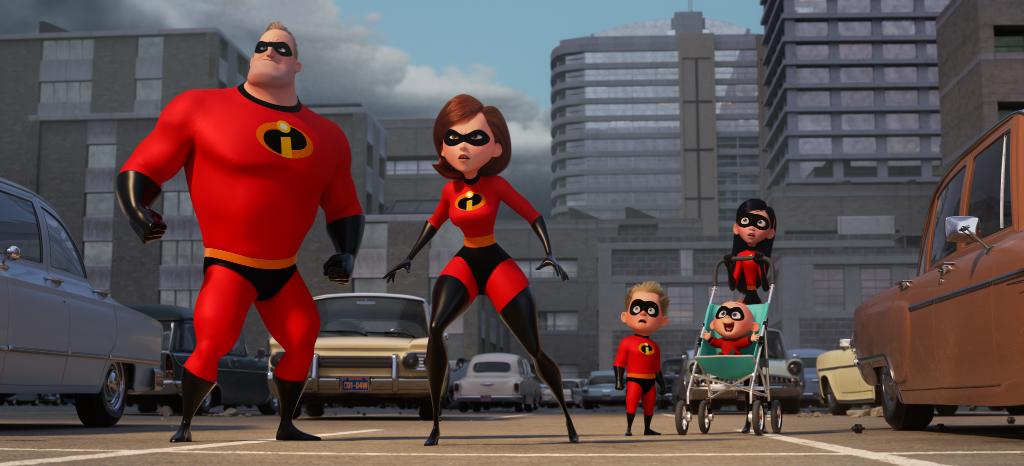 Found Family:
Found family stories are some of my absolute favorites (share your favorites in the comments below and I'll add them to my reading list)!
This is where we have motley crews coming together based on shared experiences, various people choosing to live life together and support one another despite their differences, and teams of radically different people working toward a common goal. There may be individuals who don't have a supportive biological family available or don't have other places to fit in. A found family provides that acceptance and love.
Two examples of found family: Leigh Bardugo's Six of Crows & Marvel's The Avengers.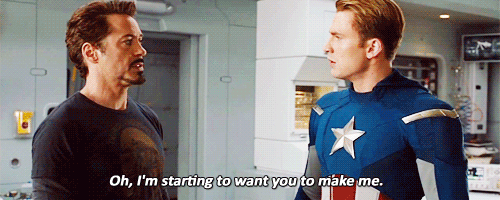 Our Self:
Our relationship with ourselves should never be overlooked!
Stories showing coming-of-age transitions, internal growth of any kind, self-confidence, self-acceptance, and better self-understanding can fall into this category. There can also be stories of internal decay and strife.
In many stories, this growth is part of our protagonist's character arc. Regardless of whether the story involves other characters as well, this personal, internal transformation can be a pivotal and powerful aspect of the storyline.
An example of our relationship with ourself: Studio Ghibli's Kiki's Delivery Service.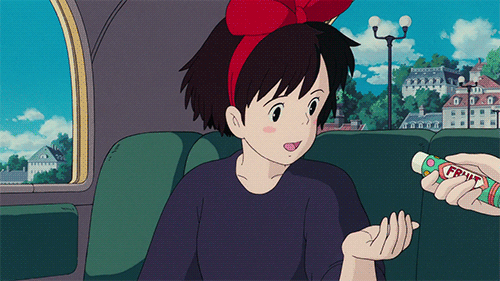 Romance Tropes for Non-Romantic Relationships
Have you noticed that there are a few romance novel tropes that have shown up here in various forms? In fact, a lot of romantic story tropes work just as well in non-romantic settings!
Here are a few examples:
Opposites attract
Enemies to lovers
Forbidden relationship
Forced together
Secret billionaire
Second chances
Any of these situations could apply to non-romantic relationships and could provide interesting (and entertaining) dynamics to explore.
A Few Guidelines for Including Romance
I know, I know, this post is all about non-romantic stories. But there are ways we can show the importance of non-romantic relationships even while including romance in our novels!
In fact, regardless of the level of the romance in your story, these are good guidelines to keep in mind for portraying a more realistic, holistic, and healthy perspective:
#1 Romance can exist alongside friendships/other relationships.

Because it is healthy for individuals to have friendships, even if they are also in a romantic relationship!

#2 Romance doesn't need to be of primary importance.

We can include romance in our story without having it take center stage.

#3 Romance can look like different things to different people.

Showing diversity in our portrayal of people and their relationships is both honest and important for making our world a better place.

#4 Romance (or the lack of it) doesn't have to define a person.

This last one is of primary importance. We want to demonstrate that it is perfectly valid to be happy and fulfilled without a significant other.
Keeping these things in mind can help us show value for all people and avoid furthering problematic attitudes in our stories.
Writing Non-Romantic Plots and Stories
We've looked at some examples of non-romantic relationships that can appear in our stories, meaning now it's time to look at some plotlines!
The plot of your novel is what pushes it forward and keeps readers engaged. Luckily, the plotlines and core story elements for romantic and non-romantic stories should look remarkably similar. We'll have our hook and inciting incident, rising tension and stakes, moments of despair, and ultimately (hopefully) a moment of triumph.
The key is that our plot points will center on non-romantic goals and situations.

Our character's motives and goals are usually a driving force in our stories. Romance is often used as a motive in a story's plot, but even taking romance out of the running, there are plenty of emotions and themes that can provide a powerful core for our stories—and equally powerful motivations for our characters.
A few universal themes and motivations are:
Protecting a loved one
Finding a place to belong
Making others proud
Reuniting with a loved one
Unity
Revenge
Redemption
Reconciliation
Survival
Rescue
Saving the kingdom
Returning home
Achieving a dream
Self-discovery
Acceptance
A character's motives can be simple, complex, or completely outlandish—what matters is their importance to your protagonist. What do they want and why? Ideally, we want a character's motives to both drive the plot forward and help us connect with them on a personal level
Non-Romantic Relationships at Work
In case you didn't notice, I love pulling examples from kid's movies (they're the best)! Here are a few of my favorite non-romantic story examples:
The Emperor's New Groove: Emperor Kuzco has been turned into a llama and must work with down-to-earth villager Pacha to return home and reverse the spell. This movie is a great example of an unlikely friendship taking center stage in a story.

Moana: Moana must sail across the ocean to convince the aloof demigod Maui to assist her in saving her people. This movie features a reluctant mentor and student relationship, which adds a powerful dynamic to Moana's heroine's journey.
Can you think of more examples of non-romantic plotlines?
In closing, there's nothing wrong with romance in our stories, especially when we remember the guidelines above! But hopefully, we can all feel aware and equipped to portray the many unique shapes that love and life can take.
Reflecting this diversity in our novels by showing the importance of non-romantic relationships can make both our stories and our world better than ever.
What's your favorite non-romantic relationship? Let me know in the comments!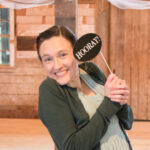 Bethany Henry writes YA fantasy novels and blogs about writing and wellness at bethany-henry.com. She can often be found drinking tea, going for walks in the woods, or reading books about dinosaurs and unicorns with her two little girls.
You can say hello over on her website, or find her on Facebook and Pinterest.