Should You Publish Wide as an Indie Author?
Welcome to the world of self-publishing…
From niche international booksellers, to libraries and retail juggernauts like Amazon, there are more publishing platforms than ever these days. Of course, with that level of variety comes a corresponding level of difficulty—how do you know which self-publishing strategy is right for you? More importantly, how do you sort through the many options available?
Well, while your choices of publishing platform are many, most of your options can actually be boiled down to two simple self-publishing strategies. So, whether you go Amazon exclusive or choose to publish wide, let's talk about your options as a self-published author—as well as how those options will affect your novel's future!
_______________________________
This article is adapted from an excerpt of my book, The Ten Day Author. If you like what you see, you can find much more detail—including step-by-step guides, templates, and examples to walk you through the self-publishing process—in the book itself.
_______________________________
The Wide World of Self-Publishing Platforms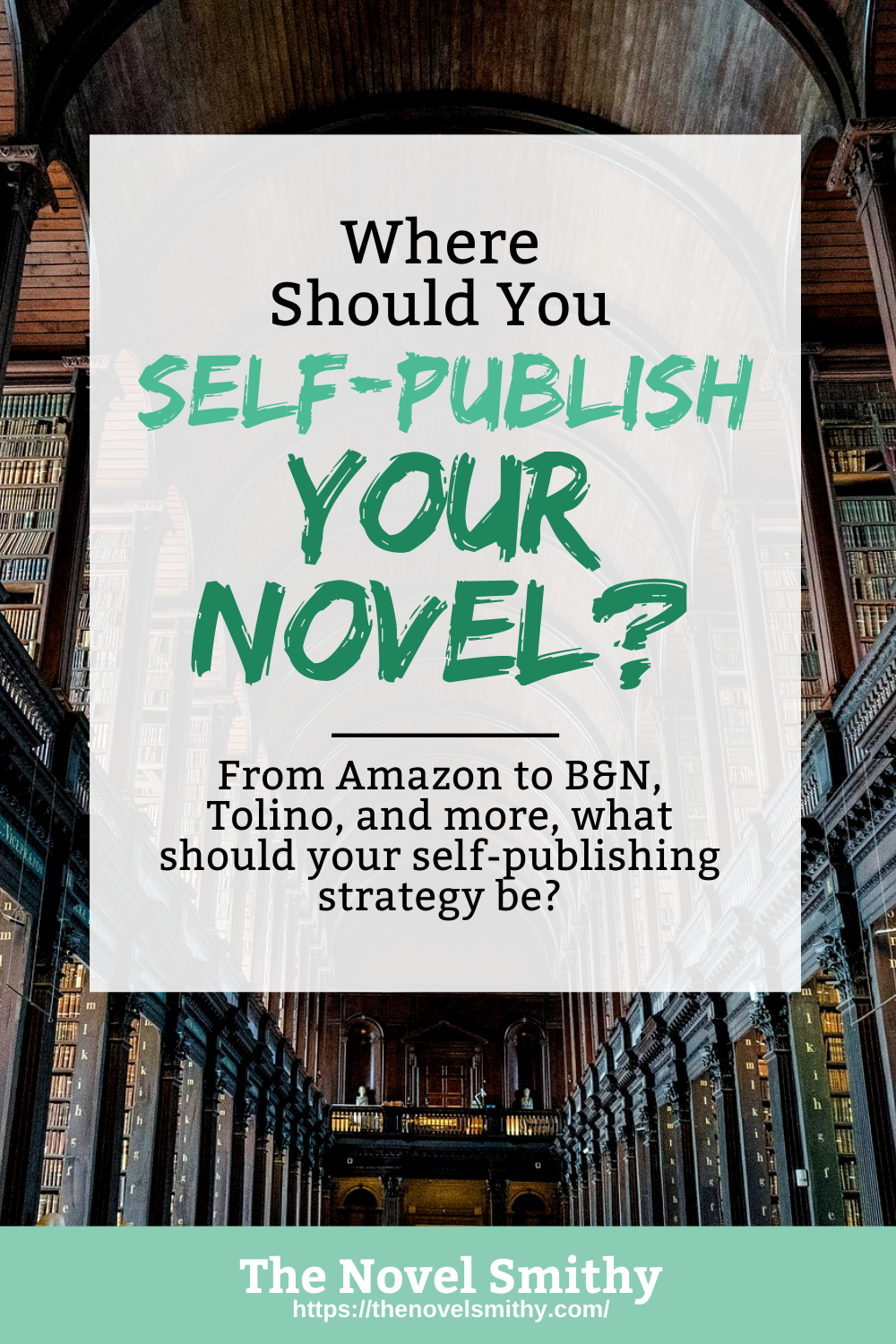 If you've spent most of your life browsing large bookstores like Barnes & Noble or online retailers like Amazon, you might not realize just how many places there are to publish a novel. From international platforms like Kobo and Tolino to library distributors like Overdrive and Bibliotheca, these days, self-published authors have more options than ever.
The question is, how do you know which platforms are right for you?
Well, this is a somewhat tricky question for many authors, in part because there are so many publishing platforms to choose from—and in part because there are so few.
As strange as this may sound, think about it. You can publish to nearly a dozen different retailers around the world, including:
Amazon
Barnes & Noble
Apple Books
Google Play
Tolino
Overdrive
Bilbiotheca
Baker & Taylor
Scribd
Vivlio
IngramSpark
However, one of these options stands tall above the rest, and that is Amazon. In today's publishing landscape, Amazon is basically a requirement for authors hoping to get their books in the hands of readers. Not only is Amazon one of the largest booksellers on the planet, but they also make self-publishing fairly easy compared to the other options out there, making publishing to Amazon something of a no-brainer.
Of course, that doesn't stop the platform debate from raging anyway—and it also doesn't mean Amazon should be the only platform you focus on. With how many options are out there, there are plenty of pros and cons for each choice you might make, and understanding those pros and cons is an important part of choosing the right publishing platform for you.
Fortunately, this debate generally boils down to two main publishing strategies: Amazon exclusive, or publishing wide.
Two Self-Publishing Strategies to Consider:
Amazon Exclusive:
First up, the "Amazon Exclusive" strategy is exactly what it sounds like—authors publish their books only to Amazon, while forgoing the other platforms.
This is usually done for a few reasons.
For starters, Amazon is a dominant player in the market, meaning it's relatively safe to go all in on just their platform. Additionally, Amazon is much easier to gain visibility on quickly, because so much of Amazon is based on algorithms. If you play your cards right, even a relatively new author can do well on the site, simply by working the algorithms and targeting the right readers.
Likewise, Kindle Direct Publishing—Amazon's self-publishing service—is much easier to navigate than many of the other self-publishing platforms, making Amazon fairly approachable for first-time authors. This gives you a change to get your bearings and learn the self-publishing process, without the added stress of managing four or five different platforms all at once.
Of course, Amazon exclusivity isn't all benefits. While you may have fewer platforms to juggle, you're also more vulnerable to any sudden changes in Amazon's algorithms, rules, or policies. You won't have other platforms to help you weather those ups and downs, meaning going Amazon only can also be a riskier option—despite the short-term benefits it might offer.
Publishing Wide:
In contrast to going exclusive to Amazon, publishing wide means publishing your novel to a variety of platforms.
On the surface this requires a decent amount of extra work, as you'll need to publish your novel multiple times rather than just once—though services like Draft2Digital can help reduce this workload. Fortunately, in return you get a few key benefits that can make this self-publishing strategy well worth your effort.
No matter where you publish your novel, the most important thing is to remain flexible! #self-publishing
Click To Tweet
For starters, you won't have to rely on any one platform for all your sales, meaning you're less likely to be left scrambling when one of them changes their policies. Additionally, publishing wide allows you to leverage more options in terms of finding readers. After all, some readers don't shop through Amazon, but they do shop somewhere—and if you can get your books in those stores, you have a chance of reaching them.
Likewise, there's also another reason to consider going wide: bestsellers lists.
You see, if you want to place on any national bestsellers lists like the USA Today list, then you essentially have to go wide. These lists require your novel to be for sale on multiple platforms in order to be considered—so, while it's rare for self-published authors to make it onto these lists to begin with, wide is the only option if this matters to you.
Of course, publishing wide is a long-term self-publishing strategy.
Whereas Amazon chooses which books to show readers based on an algorithm, many of the other platforms have more of a focus on human curation. This means you need to develop a history with them, along with a certain level of trust in your quality as an author. It's harder to lose this visibility once you've earned it, but it's harder to gain it too.
What About Kindle Unlimited?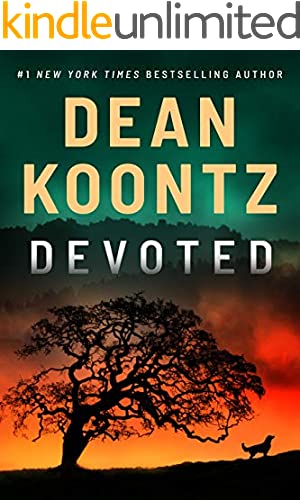 Now, while we've spent most of this article talking about your self-publishing strategy in terms of two options, there's actually a third route you might want to consider—and that is publishing through Kindle Unlimited.
Similar to publishing only through Amazon, with Kindle Unlimited you sell your novel (specifically your ebook) exclusively through Amazon for a set period of time. In exchange, you get boosted visibility and extra promotional options for the duration of your enrollment, which lasts for ninety days.
The question is, how is this any different from publishing exclusively to Amazon?
Well, the main quirk of Kindle Unlimited is that you're paid based on page-reads, not sales.
For instance, say you sell ten copies of a one hundred page book for $2.99 each. Five of those buyers read the book—five don't. If you were selling normally through Amazon, you would make roughly $20.00 at a 70% royalty rate, but if all of those books were read through KU, you would make closer to $2.00.
Now, on the surface this probably sounds pretty bad, but in reality Kindle Unlimited is a great choice—depending on your genre. You see, some genres thrive in Kindle Unlimited, while others simply don't. Whether your novel will do well in the program will largely depend on the kind of genre you're publishing in, as well as whether or not you can keep readers engaged from beginning to end.
Keeping Your Self-Publishing Strategy Flexible
In the end, each of these options has their own pros and cons, and which is best for you will largely depend on your personal publishing goals.
For instance, publishing wide can get your novel in front of more readers, while also making you less dependent on a single platform's ever-changing rules—but it's also a long-haul self-publishing strategy that requires a lot of dedication to reap the rewards of.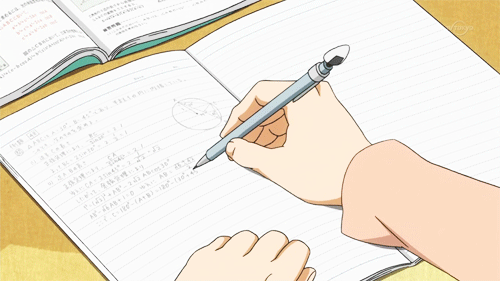 Meanwhile, Amazon is a popular option for a whole variety of authors, as Amazon is simply the biggest platform out there. They make publishing fairly simply, so it's easy to get started. Unfortunately, they also cut you off from a lot of readers who simply don't purchase books on Amazon, and you'll always be left to worry about Amazon's changing whims and priorities.
Overall, here's a breakdown of the pros and cons of each of these self-publishing strategies:
Amazon Exclusive:

Less upfront work to publish your novel.
Easier to gain traction thanks to Amazon's algorithms.
Completely free to submit your files.
One of the largest booksellers on the planet.
More vulnerable to changing policies and programs.
Harder to reach certain groups of readers.
Locks you out of most national bestsellers lists.

Publishing Wide:

More upfront work to publish your novel.
Takes longer to gain traction—but also harder to lose it once you have it.
You might be have to pay a submission fee for some platforms.
Gives you a wider reach, both at home and internationally.
Once you're established, you're less vulnerable to one platform's policies.
Opens the door to some national bestsellers lists.
Requires more ongoing work to manage each platform.

Kindle Unlimited:

Offers a big boost in visibility while enrolled.
Unlocks extra promotional opportunities through Amazon.
Drastically changes how your royalties are calculated.
Only accepts ebooks to the program.
Works better in some genres than others.
Requires you to publish more frequently to maintain momentum.
Forces your books to remain exclusive to Amazon while enrolled.

Which of these options is right for you?
Ultimately, I can't make this decision for you, but I can offer you a bit of encouragement if you're feeling stuck—no matter where you self-publish now, you can always change it later.
While it might require a bit of extra work in the long run, you always have the flexibility to change your self-publishing strategy as you learn more about your unique needs, refine your publishing plans, and publish more novels. So, while this might be one of the more important decisions you'll make as an indie author, it's also one of the most forgiving. 🙂
What's your self-publishing strategy? Let me know in the comments!