The Ten Day Draft is Here!
It's time to begin your next great adventure…
It's time to write a novel! Of course, that's easier said than done. Writing a novel comes with a whole slew of difficult tasks and intimidating obstacles to face. Even if you've been trying for years, it's likely you've never completed that coveted first draft.
That's where The Ten Day Draft comes in! Through a simple ten day challenge, this book will help you break through the mental barriers that are preventing you from writing a novel. Along the way, it'll guide you step-by-step through every stage of your first draft, so you'll never have to wonder—what comes next?
What is The Ten Day Draft?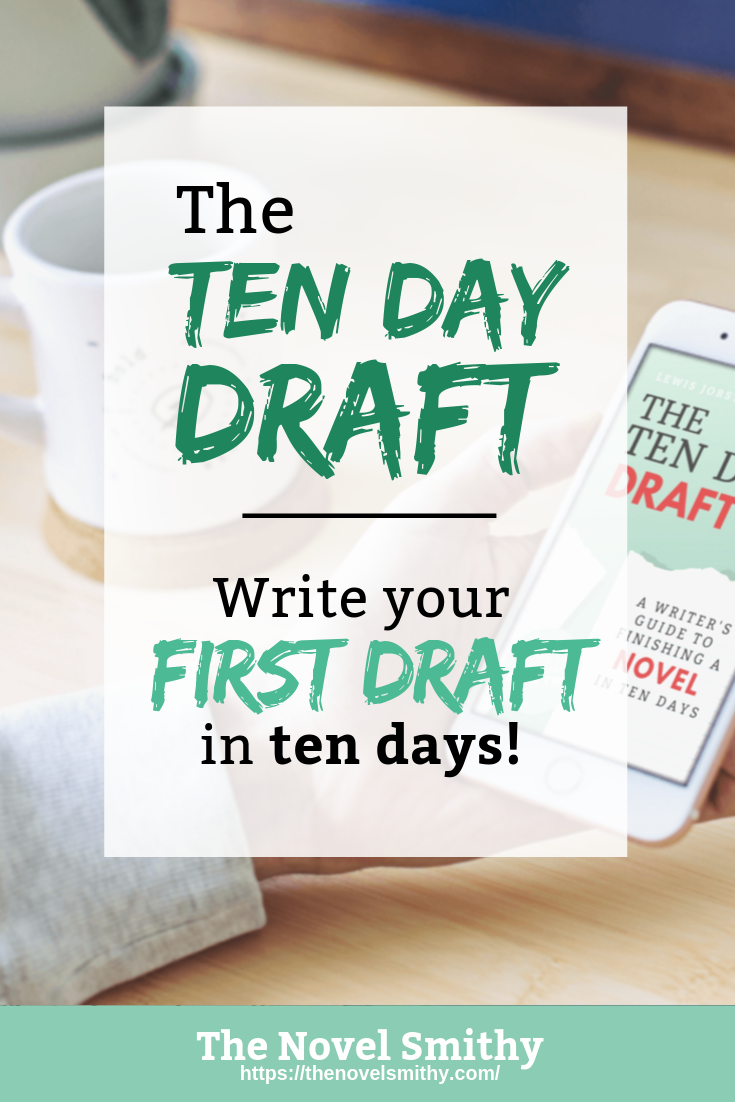 Back in June I published my first book, The Ten Day Outline, and I've been planning for its sequel ever since. While outlining a novel is certainly a big challenge, it's nothing compared to the intensity and difficulty of writing your novel's first draft—especially in only ten days.
However, it's also not impossible, especially considering I did it twice while writing this book!
The trick is having a guiding hand to lift you up when you feel down and cheer you on when you're at your best. That's the real purpose of this book, and why it makes it possible to write your novel in only ten days.
Of course, this book isn't just your cheerleader.
It'll also teach you how to:
Grow your cast into beloved characters.
Keep your draft moving using story structure to guide you.
Set realistic goals that push you, while still being achievable.
And create a first draft without spending years struggling to make work!
Like its predecessor, The Ten Day Draft is fit for both beginners and advanced writers—really anyone who is sick of their novels taking far too long to complete.
So, if you're ready to jumpstart your writing process and finally have a finished first draft in your hands, I'm confident you'll enjoy The Ten Day Draft!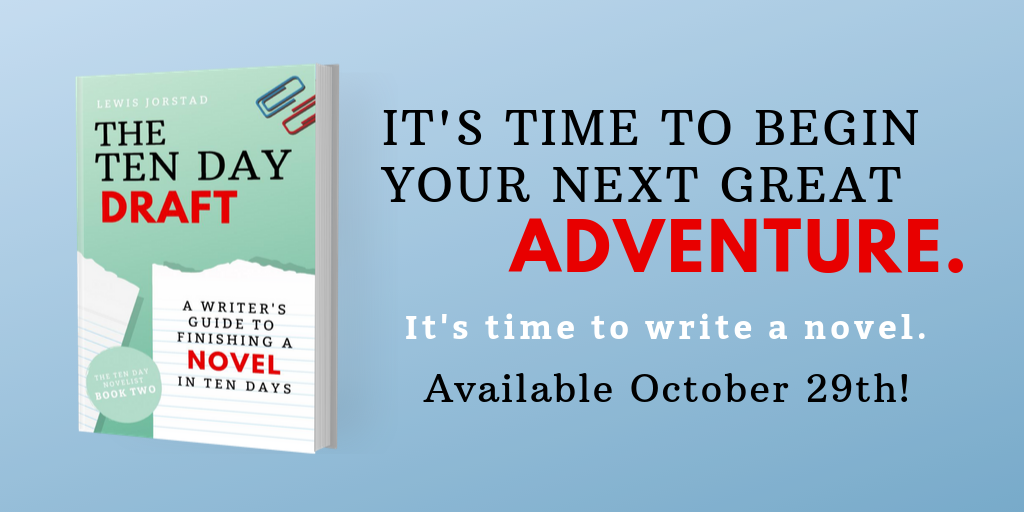 Inside, you'll learn how to:
Manage your mindset and avoid the crippling burnout many writers face.
Use story structure to guide and strengthen your writing process.
Keep your ideas fresh, even after writing thousands of words.
Craft a compelling story using a system you can repeat for future novels.
Bring it all together in a final first draft just waiting to be polished and published for your readers!
Make sure to check it out when the book launches on October 29th, 2019! Plus, just like last time, I'll be offering a special preorder discount for anyone who orders the book early!
On October 29th the price will rise from $0.99 to $2.99, so grab one now if you're interested. 🙂
*A Special Giveaway*
Want to received a free paperback copy of the book when it launches? Well, from now until the 29th I'm running a giveaway where two readers can win a signed copy of The Ten Day Draft!
If you'd like to join, all you need to do is enter here(The giveaway has ended.)
Plus, you can even share it with your other book-loving friends for extra entries!