The 2018 First Chapters Writing Contest
We've officially reached the end of NaNoWriMo!
In fact, I'm sure many of you have newly minted first drafts sitting on your desk. They may be 50,000 words or only 5,000, but they're brimming with potential. Unfortunately, many people lose steam after NaNoWriMo comes to an end.
You've just spent a full month running a writing marathon—you need a break, right? Well, most often that break turns into your draft sitting forgotten in a drawer for months if not years. As hard as it may seem, the best thing you can do for your writing future is to keep moving forward with your novel.
This writing contest has received a major overhaul since this article was published. You can find the updated contest page, as well as a record of past winners, here.
What Should Your Next Step Be?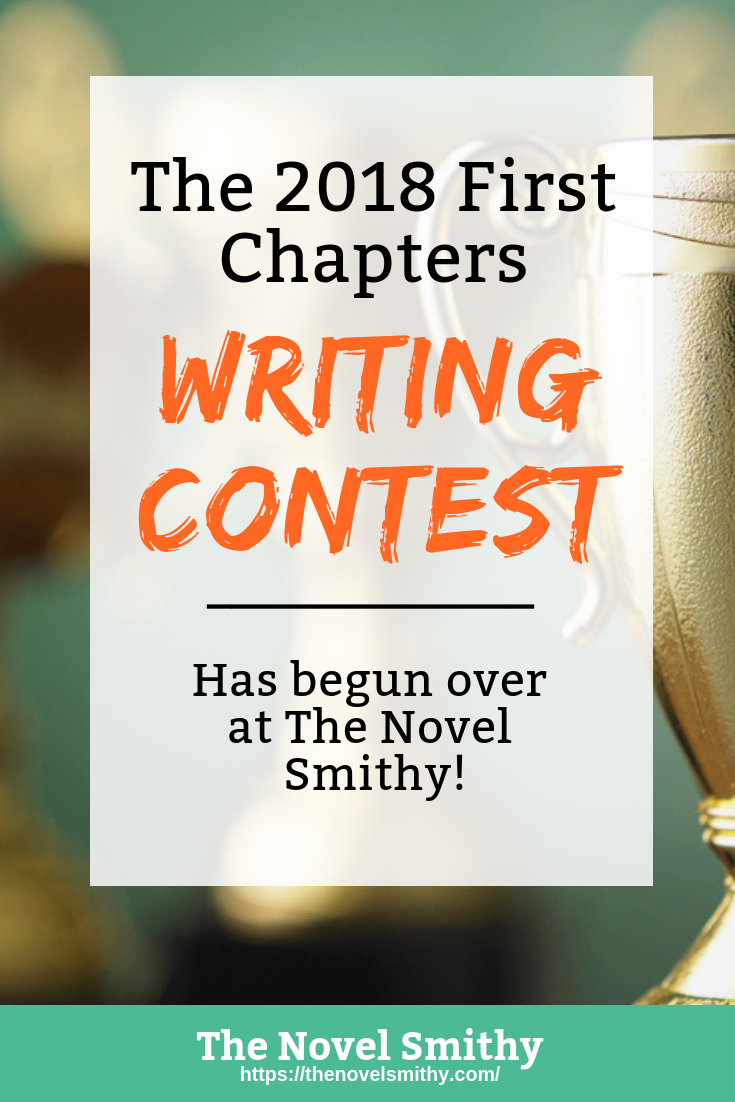 Well, you'll probably start by running your draft through a thorough round of self-editing, and I'll actually be putting out numerous posts on how to do just that throughout December. However, if you really want to turn your manuscript into a successful novel, the best and most effective way is to work with a professional editor.
Editors are there to give your novel the tough love and expert eye it needs to shine its brightest, and their feedback is invaluable if you plan to become a published author.
So if you're hoping to work with an editor soon, then the First Chapters Writing Contest is an awesome opportunity!
During this contest you'll be able to submit the first chapter of your manuscript for the chance to win a free round of developmental editing. If you're wondering what your next step towards a finished novel should be, I highly encourage you to consider entering!
Why only the first chapter? Well, to start, it gives you less to edit over the next two weeks, and makes it a bit more manageable for me to read all of your submissions. 🙂
But, more importantly, it gives you a clear goal to focus on; polish your first chapter, give it a strong hook and a compelling introduction, and prove that your story has the potential for success. Just like you make your first impression on your readers through your first chapter, you'll be doing the same with me here.
What is the First Chapters Writing Contest?
So what exactly is the First Chapters Writing Contest, and how does it work?
Well, it's really simple; just submit the first chapter of your unpublished manuscript and tell me a bit about its strengths and weaknesses!
Over the next two weeks, I'll review all the submissions and ultimately choose a 1st and 2nd place winner. The 1st place winner will win a free round of developmental editing on their manuscript, and the 2nd runner up will get a full critique of their submission!
Of course, there are certain things I'll be looking for when determining the top contestants;
Does your first chapter have a strong hook?
Does it introduce the world of your story in a compelling way?
Will I (and the site's readers) be excited to read more?
Are there no glaring grammatical/punctuation/spelling mistakes?
Overall, the easiest way to boost your submission's chance is to take an afternoon and work on editing your first chapter. Fix any bad spelling or strange sentence structure to ensure your writing is clear and pay special attention to the strength of your story's Hook!
After all, your first chapter is your first chance to make a positive impression, both in this contest and in the publishing world!
How can I enter the contest?
If you're geared up and ready to participate, here are the details!
To enter, fill out

this short survey

where you'll answer a few brief questions and submit your first chapter (up to 5,000 words) as either a PDF or .docx file. Make sure your submissions is in a standard 12 point font, double spaced.
Submissions will remain open from November 30th to December 21st
Finally, I'll announce the winners by email and on the blog on December 22nd
The first place winner will receive a free round of developmental editing for their manuscript (up to 50,000 words, with a 50% discount on any further words) during the month of January. The runner up will receive a professional critique of their submission during January as well.
Are there any rules?
Why yes, there are! A few of these are legally required, but most are there to ensure a smooth and fair contest experience.
(The 2018 rules are no longer available.)
I look forward to reading your submission and I can't wait to see the stories you've come up with! You'll be hearing a lot from me over the next month as I announce the winners, so stay tuned.
I hope you're as excited as I am! 🙂
Do you plan to enter? Let me know in the comments!