6 Ways to Name Your Novel's Chapters
Have you ever given much thought to your novel's chapter names?
If not, you aren't alone. Many writers save naming their chapters until the very last minute, often tacking them on as more of an afterthought than anything else. However, this misses an important truth—that, just like every other part of your novel, your chapter names are worth some love and attention.
You see, chapters play a critical role in your novel's success, and your chapter names are just as much a part of that success as things like structure or pacing. The only question is… How should you name your novel's chapters in the first place?
The Power of a Good Chapter Name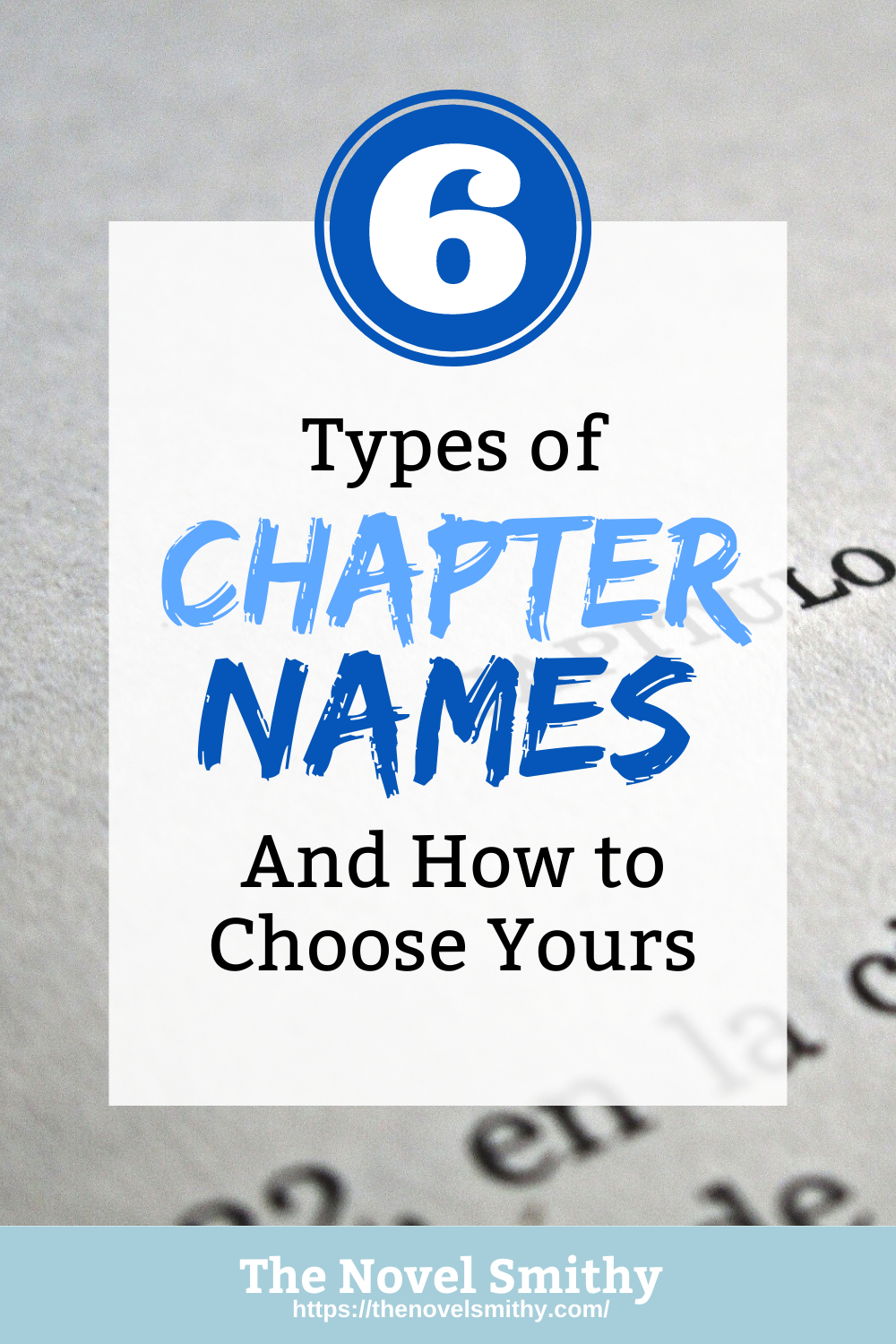 When it comes to writing a novel, you have a lot to think about, from story structure to pacing and proofreading—and as a result, it's easy to overlook smaller things like your chapter names. After all, why not just call them "Chapter One," "Chapter Two," and so on?
Well, while you might not realize it now, your chapter names actually play a big role in shaping your reader's experience.
These chapter names can:
Provide clues about the what's coming next
Build anticipation before a big reveal
Bolster and reinforce your novel's theme
Showcase your unique writing voice
Help you keep your chapters focused
And jog readers' memories after stepping away from your novel
"The same process of ruthless editing that creates that lean story spine can be used to condense the heart of each chapter to a few key words. Thinking deeply about those words creates focus." – 3 Secret Functions of Your Book's Chapter Titles
Of course, your chapter names likely won't be a make-or-break item for your novel. Still, well-named chapters do show readers that you put extra attention into even the smallest details of your story—and for many, that level of polish stands out.
The question is, how should you name your novel's chapters?
Well, we'll be diving into six chapter naming schemes and how to choose the best one for you in just a moment. However, before we get there, we actually have an even bigger question to ask—should you name your chapters to begin with?
Should You Name Your Chapters?
Realistically, not every novel will need chapter names. In fact, in a few rare instances, chapter names can actually hinder your novel. So, how do you decide if chapter names are right for you, or whether sticking with just numbers is best?
Well, for starters, you'll want to consider the pros and cons of naming your chapters…
Reasons to Name Your Chapters:
As I mentioned earlier, chapter names are great for a variety of reasons, as they're yet one more way you can refine your reader's experience. These names allow you to set the stage for your upcoming chapter, priming readers to anticipate certain events before they happen, and thus making those events feel more impactful.
This is extra valuable when you realize most readers will buy your novel online, likely after reading the "Look Inside" preview. These previews are very short, but they'll frequently be your only chance to hook readers and convince them to buy your book—so, why not use some clever chapter names to quickly grab the reader's attention?
In total, there are four benefits to naming your chapters:
Chapter names help you hook readers and get them interested in your novel
Chapter names create extra suspense and tension by hinting at major events
Chapter names reinforce the tone and mood of your story
Chapter names make it easier for readers to return to your novel after time away
Reasons NOT to Name Your Chapters:
Unfortunately, naming your chapters isn't always the right choice, and this is especially true for certain genres. Some genres like young adult tend to favor a bunch of short chapters—anywhere from thirty to forty—rather than fewer long chapters. This means you'll be coming up with a lot of names, and that many of those names will have less meaning to readers.
Likewise, if all your chapters are short, these names add up fast, meaning readers can start to feel like they're getting in the way of your actual story.
This creates four drawbacks:
Chapter names can feel redundant if you have a lot of chapters
It can be hard to come up with unique names
Chapter names can accidentally reveal too much if not created with care
Chapter names can start to feel like a roadblock if you have too many
So, should you name your chapters?
Well, ultimately, the answer depends on you. What genre are you writing in? How many chapters do you have? Are those chapters long or short? Only you can answer these questions, but if you do decide chapter names are right for you, let's talk about a few of the fun chapter naming schemes you can use for inspiration!
6 Types of Chapter Names
The Action:
First up, the action name!
This style of chapter name is a great way to set the stage before your chapter begins. Names such as "A Short Walk" or "Fight or Die" clue readers into the events of that chapter, and this is especially powerful if your chapters tend to focus on a single major event.
The Macguffin:
Next, the macguffin naming scheme is perfect for novels that feature a lot of heavy worldbuilding.
For instance, names like "The Book of Magic" or "The Dragon's Egg" can highlight items and objects that play an important role in the story. This would even be perfect for mystery or crime novels—as the protagonist collects evidence, each chapter name could hint at the next clue they're going to find.
The Location:
The location naming scheme is another excellent choice for novels with a focus on worldbuilding.
Whether literal or metaphorical, these chapter names can be used to showcase your story's unique and interesting locations. Even better, these location names can also help set the mood for the chapter to come. For example, "A New Horizon" is quite hopeful and cheery when compared to the more foreboding "Witch's Woods."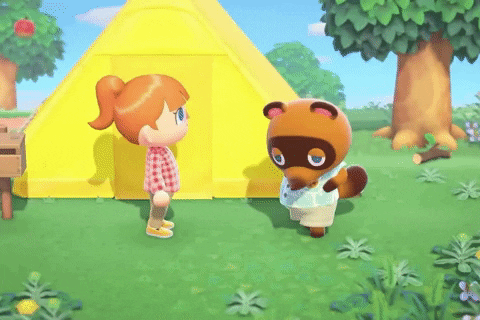 The Name:
Of course, some novels opt to name their chapters after their characters.
This is common in novels with multiple POV characters, because it reminds readers whose perspective they're reading from and helps avoid the feeling of head hopping. However, you can certainly use this naming scheme even if you only have one protagonist! Titles such as "The Baker's Wife" or "King Lear" are great for hinting at who is about to appear next.
The Warning:
Next up, sometimes you want your chapter names to create suspense.
The warning naming scheme is perfect for this situation, as it's an excellent way to not only foreshadow the events of your chapter, but also create a feeling of anticipation. Names like "The Day the Horses Came" or "Red Dawn" bring with them a sense of intrigue—exactly what you want to get readers interested!

The Phrase:
Last but not least, we have the phrase naming scheme, best seen in examples such as "Well That Went Well" or "I Saw the Rainbow."
This naming scheme takes a snippet of dialog, an important phrase from the chapter, or even a song lyric and uses it as your chapter name. While this is a naming scheme best used with caution—as you don't want your chapter names to reveal too much or feel too long—when used well, it's a fantastic way to add an extra dose of personality to your novel.
How to Choose the Perfect Chapter Names
Overall, naming schemes are a great way to get started when it comes to naming your chapters. Still, actually choosing the right type of chapter name for your story can be tricky.
So, before we wrap things up, here are some final tips to consider:
#1: Think about your story's tone. What kind of chapter name best reflects the style of your novel?

#2: What style of name would strengthen your story, either by providing extra context or by ramping up the tension?

#3: Is there anything important you need to signal to your reader? This could be a change in POV or location, or even a major event within your story.

#4: Finally, what style of name speaks to you? After all, you have to be happy with your chapter names too!
Of course, before you can sit down and name your chapters, you'll want to make sure those chapters are as strong as possible. If you're struggling to create your novel's chapters, then this article can help: Chapter Structure: How to Write the Perfect Chapter
In the end, chapters are a wonderful tool for creating a more polished final novel. So, I hope this article helped you decide if naming your chapters was right for you—and if it did, I hope it gave you some inspiration for how to name those chapters too. 🙂
How will you name your chapters? Let me know in the comments!