4 Ways to Gamify Your Writing Habits
Habits are the foundation of any good writing practice.
Whether you write every morning for two hours or aim to write five hundred words a day, by developing these writing habits you remove one more barrier between you and progress. After all, the hardest part of finishing a novel is sitting down to write in the first place.
Unfortunately, keeping up with your writing habits isn't always easy to do. After weeks of the same routine, the excitement you felt at first may fade, replaced instead with boredom and procrastination. Sometimes you need to mix things up—and adding some writing games to your routine is the way to do so!
Why it's Hard to Keep up With Your Writing Habits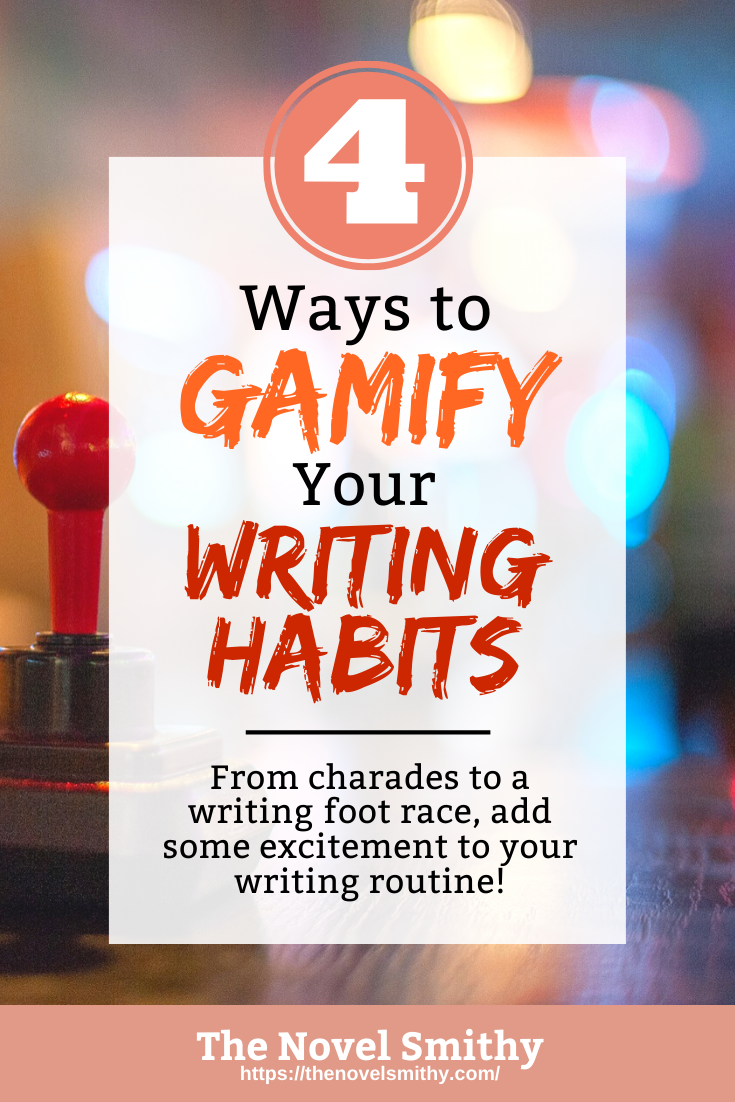 As much as we'd like our writing lives to be constantly exciting and engaging, it's a fact of life that some days won't have the same spark as others.
There will be days when you have to face a difficult scene, or when you need to pause your writing to outline your novel. Maybe you're stuck on a complex character or plot twist. Whatever it is, it's always easier not to write than to write—as frustrating as that reality can be.
This is doubly true when life gets in the way.
If writing isn't your full-time career, there will often be other things in your life that need to take priority over your novels. This inevitably eats into your writing routine, and can make it even harder to give up your precious free time for the sake of your writing, even when you know you should.
Personally, I combat this by focusing most of my writing into ten day marathons, condensing a few weeks of work into just ten highly focused days. However, even with these marathons, I still regularly find myself sucked into the cycle of putting off my writing goals for another day.
There will always be something "more important" than writing, just like there will always be difficult parts of your novel to tackle. If we want to become productive novelists, we have to find ways to energize our writing routine despite these setbacks. But how?
Well, that's where gamification comes in!
What is Gamification?
At its core, gamification is:
"The process of adding games or game-like elements to something (such as a task) so as to encourage participation."
Essentially, you use rewards and competition to motivate you to achieve your goals—no matter what they are! Though it seems like gamification is mostly talked about in the business world, the basic principles can apply to a whole range of habits, including writing.
Think about it this way…
Instead of forcing yourself to slog through five hundred words each day in pursuit of a future payoff, gamifying your writing habits allows you to keep your writing engaging and exciting in the moment.
This is especially true for novelists, because progress on a novel can move extremely slowly. It could take months before you see big changes, and it's easy to burn out in the meantime. So, by making your day-to-day writing routine rewarding in the short-term, you also make it more likely you'll achieve your writing goals in the long-term!
Of course, everyone's writing habits and styles are different, and sometimes a slow and steady pace is exactly what you need. However, when things start feeling a bit stale, that's likely a sign that it's time to mix up your writing routine with some writing games!
By making your writing routine rewarding, you make it easier to achieve your goals! #amwriting
Click To Tweet
4 Writing Games to Add to Your Writing Routine
Note: Most of these writing games are more fun with friends. Writing can be a solitary journey, so finding ways to connect with fellow writers is a great way to motivate yourself in its own right. Toss in some writing games and you have an instant recipe for fun!

Having trouble finding a good writing community? Check out some of these groups here.
The Classic RPG:
Imagine this: You're a lonely traveler wandering through a harsh and hostile world. Your only hope of survival is to gain the favor of this world's deity, and to do so you must satisfy their hunger for stories. Fortunately for you, you're a gifted writer—so long as you can keep up with the deity's demands!
Ok, not really, but you get the idea. 😛
This writing game is a pretty straightforward writing challenge, where you set a series of goals and then bring in a friend to act as your overseer. To play this game, all you'll need is:
A willing writing friend
An agreed upon set of rules
A method for tracking your goals (like a shared calendar)
And a list of rewards and punishments
Once you have a set of goals written down, your friend will hold you accountable to those goals, rewarding you when you meet them and punishing you when you don't. Your rule set will help keep things fair by ensuring everyone is on the same page. Do you get a grace period to recover before you're punished, and what happens if something comes up that derails your writing?
Of course, your rewards and punishments should all be small.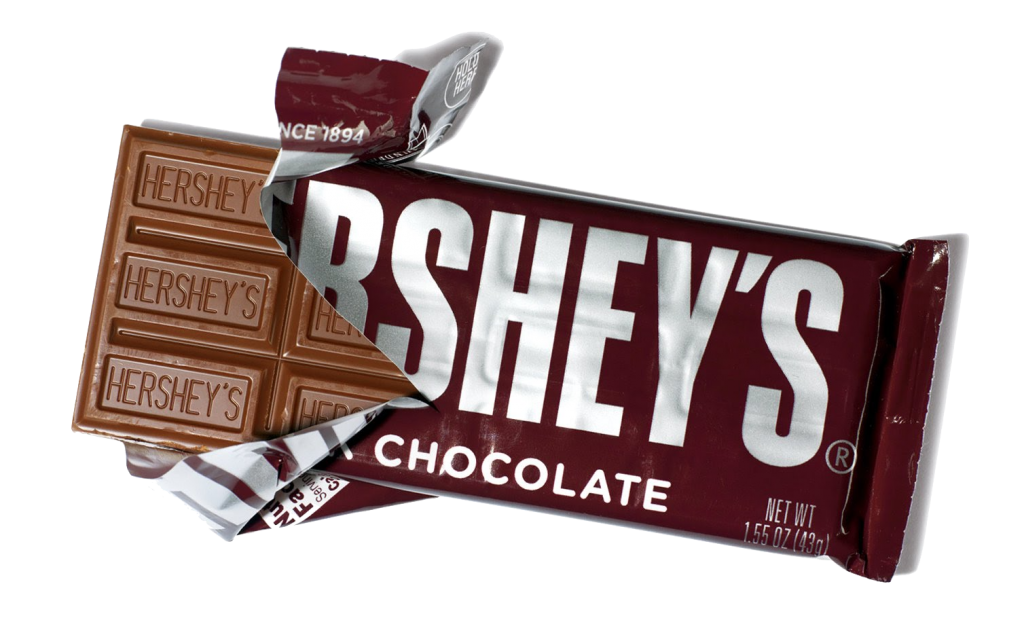 Many people like to play this game with a monetary component, losing $5 when they fail to hit their writing goals and gaining a dollar or two when they succeed. Others prefer using food and chores as rewards and punishments, respectively.
At the end of the day, tailor this writing game to your own preferences and focus on what will motivate your to keep up with your good writing habits. Most of all, remember to keep things lighthearted so everyone can enjoy the adventure!
Character Charades:
The only solo game on this writing games list, character charades is the perfect way to hone your character-writing skills.
To play this game, pick out a handful of characters from whatever story you're currently working on, or pull characters from multiple old manuscripts. Then, turn to your bookshelf and pick out a random novel or movie that you're at least somewhat familiar with.
Now, all you have to do is stick your chosen characters in that story!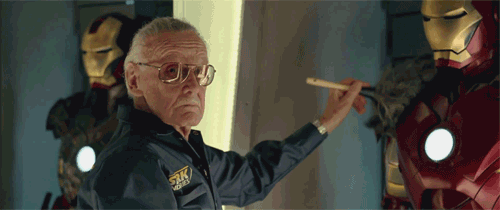 How would your characters respond and react to these strange surroundings? Who would they befriend, and who would they fight with? Would they mesh with the new world around them, or would they resist it at all costs?
Once you've considered how your out-of-place cast would behave, write a few pages about their antics.
This is an excellent way to keep your writing fresh while also getting to know your characters. These types of prompts force you to think hard about how your characters would behave and think, even in wild, foreign, or outlandish situations. Plus, you can mix this game up by combining plotlines, situations, characters, and settings from a handful of stories all at once.
If you're itching to practice your character development, definitely give this writing game a try—or even make it a regular part of your writing routine!
A Foot Race:
For those of us who are intensely competitive (or maybe it's just me…) having someone to race against can be a huge shot of motivation. If you think some competition could be the difference between meeting your writing goals and not, then this simple writing game is for you.
Just like you would in a foot race, challenge your writing friends to meet a specific goal, and whoever succeeds first, wins! It's really that simple. Of course, there are tons of variations to this game, from relay style challenges where you team up with another friend and complete your goal together to organized events like NaNoWriMo.
Regardless of how you tweak this game, make sure you consider these things:
What will your common goal be?
How much time will you have to reach that goal?
How will you keep track of your progress together?
What will the reward be for the winners?
Just like with the other group challenges on this list, keep this writing game lighthearted so everyone can have a good time, regardless of whether they win or lose. Perhaps whoever comes in last place hosts a potluck where all the winners bring food, or maybe the group buys the first place winner a book off their wish list. Whatever it is, focus on having fun!
The Story Puzzle:
Last but not least, we have the story puzzle, another game to share with your writing friends.
To play this writing game, gather your group and work together to come up with a loose premise and a short series of numbered scenes based on that premise. Write each scene and its number on a note card and then shuffle them before passing them out at random.
Your goal is to write your assigned scenes, working off the same premise as everyone else in your group. Before you go your separate ways, decide on a date when you'll all come back together to combine your newly written scenes into a single story. Of course, there is a twist…
You have to do this without having any idea what the others are writing!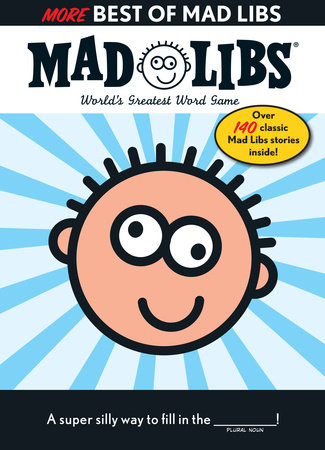 This means you can't let the others see what cards you got, and you can't compare notes either. Everyone is working off the same basic idea, but with no clue what the final result will be. Once everyone is done, meet back up and put your now written scenes back in order before reading the final story.
Basically, this is Mad Libs for writers, and I can't think of a better writing game to play with a group because you get to see everyone's mind at work. Everyone will interpret the prompt differently, and everyone will bring their own unique flair to the final story.
By the end, you'll be just as jazzed about writing as your newly created characters will be about meeting their army of alter-egos!
There Are Tons of Writing Games to Try!
At the end of the day, writing a novel is about sitting down and putting in the hard work to get your story done, one day at a time.
Still, that doesn't mean you can't have fun along the way—and I'd argue you need to.
It's far too easy to get sucked into a cycle of putting off your writing goals, or even burning out and giving up entirely. By gamifying your writing habits and injecting a bit of fun into your writing routine you'll find that, not only are you excited about writing again, but you'll have honed your skills in the process.
I hope you'll give some of these writing games a try and share them with the writing groups you're a part of. Better yet, tell me about your own writing games! How do you add a bit of fun to your writing routine? 🙂
What writing games do you like to play? Let me know in the comments!