14 Gifts to Give Your Writing Friends (and Yourself) for the Holidays
Merry Christmas everyone!
December is the season of giving, meaning everyone is on the lookout for great gift options—and that's no less true when you're trying to find the perfect gifts for writers. Of course, you may be itching to get something for yourself too (don't worry, I won't judge).
Fortunately, these ten gifts will work just as well as both personal stocking stuffers or surprises for your critique partner. So, no matter how many fellow writers are on your gift-giving list this year, these writing gifts will surely delight them all!
What Makes a Good Gift?
Before we can dive into the best gifts for writers, we should probably lay down some groundwork around what makes a good gift to begin with, whether writing-related or not. After all, just because an item is on this list, doesn't mean it'll be perfect for whomever you're shopping for.
If you're unsure what makes a good gift, here are some things to consider.
Will They Use It?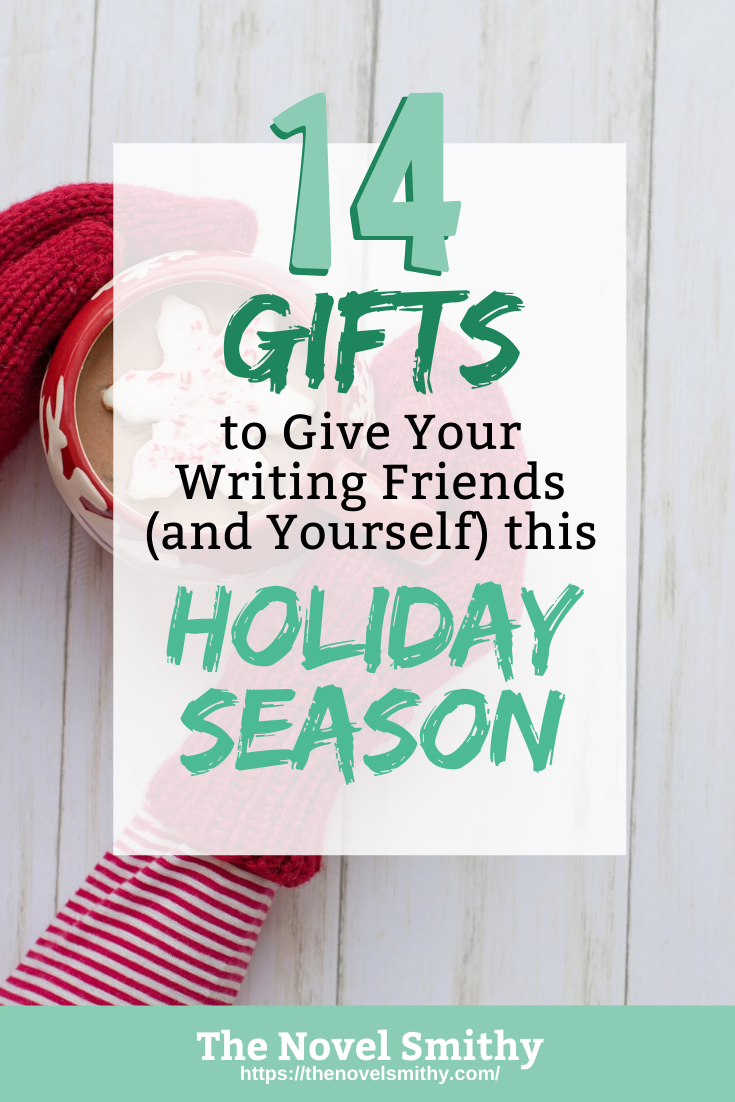 Gifts should be useful to their recipients, for two reasons.
For starters, if a gift is useful that means it's fulfilling a need within that person's life, and it'll be well-loved as a result. Plus, a gift that is being put to good use is less likely to become clutter by this time next year.
While everyone can handle different levels of clutter, keeping a tidy writing space is a great way to improve your creativity and reduce distractions—meaning you don't want to give a gift that creates unnecessary clutter.
Fortunately, beauty can count as usefulness.
If the gift you're giving will brighten a room and bring joy to those looking at it, then gift away!
Does it Involve Their Interests?
We've all given someone a gift that's more related to our interests than theirs. This is an easy mistake to make—after all, when we feel excited about something, it's easy to assume our friends will be equally excited.
However, that's not always the case. You should take care to choose a gift that's directly related to the recipient's passions. If they share your interests, great! But if not, set your own excitement aside and think carefully about what they would personally enjoy.
Will They Learn Something?
While this isn't necessary for every gift, when it comes to writers, the gift of knowledge is a wonderful thing. Writers are always seeking to hone their craft, so helping them do so will surely be appreciated.
These types of gifts can come in many forms (I've included some down below), but here are a few common ones:
Books
Writing Courses
Time with an Editor
Writing Software
Of course, out of everything on this list these gifts will be the more expensive ones, but they're also the ones that'll last a lifetime. Plus, books are getting cheaper and cheaper these days, and there are some amazing (and budget-friendly) books on the craft of writing down below!
Is This Gift Personal?
Finally, we come to what is perhaps the most important question on this list:
Is this gift personal?
You see, finding ways to personalize your gifts is a surefire method for giving a gift that'll last in the recipient's memory for years to come. It'll have a unique flair that's all yours, standing out from anything store bought you might have chosen instead.
Plus, this doesn't need to be complex—even something as simple as writing a short, heartfelt message on the title page of a book can go a long way. Of course, you can take this to the next level if you'd like. For example, you could write a short story for your friend or craft a handmade card just for them.
Whatever you choose to do, by personalizing your gifts you're telling the recipient that they're important to you and that you'd go to the extra effort to create something special, just for them!
The 14 Best Gifts for Writers this Holiday Season
Writing Swag:
#1 A Book Journal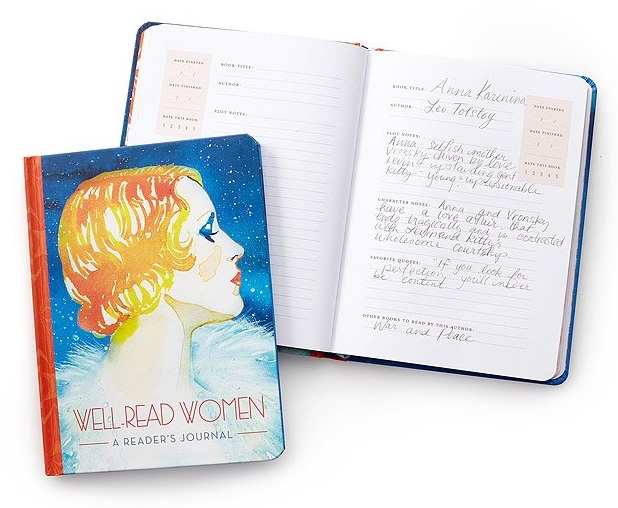 Writers are invariably avid book lovers, to the point where it's easy to lose track of what we've read and when. So, if you have a voracious reader in your life, consider getting them a book journal for the holidays!
This writing gift will help them keep track of all their favorite reads of the year, and the blank pages just begging for new entries will give them even more reasons to indulge in a few good books.
#2 Oxford Comma Mug
Where there are writers, there are most likely a few grammar nerds as well. While everyone has their own grammatical pet peeves, I'm personally an Oxford comma die hard, meaning this mug speaks to me on an emotional level.
If you happen to know a frequent tea drinker with similar grammar obsessions, then this could make a great gift to fuel their endless crusade against poorly used punctuation.
#3 Shakespearean Insults Mug
Of course, it's possible your gift recipient doesn't believe in the oxford comma (insane, I know), but still enjoys having a cup of coffee to start their day.
In that case, this humorous mug could be the perfect gift to brighten their mornings. While a mug covered in insults might seem aggressive at first, these Shakespearean insults are genuinely hilarious. You'll find everything from "the soul of this man is his clothes" to "beetle-headed, flap ear'd knave" and a ton more, meaning they'll have something new to laugh about for weeks to come!
#4 Literary Insults Poster
In the same vein as the gift above, this one is all about making the recipient laugh—but this time, the gift will adorn their wall instead of their kitchen cabinets.
As a bonus, this poster organizes all the included insults into groups like "creatures" and "food," making it a great reference for when their beta readers are getting on their nerves. Just tell them to keep these insults to the confines of their office—they're a bit more cutting than the Shakespearean ones above!
#5 Pencils that Grow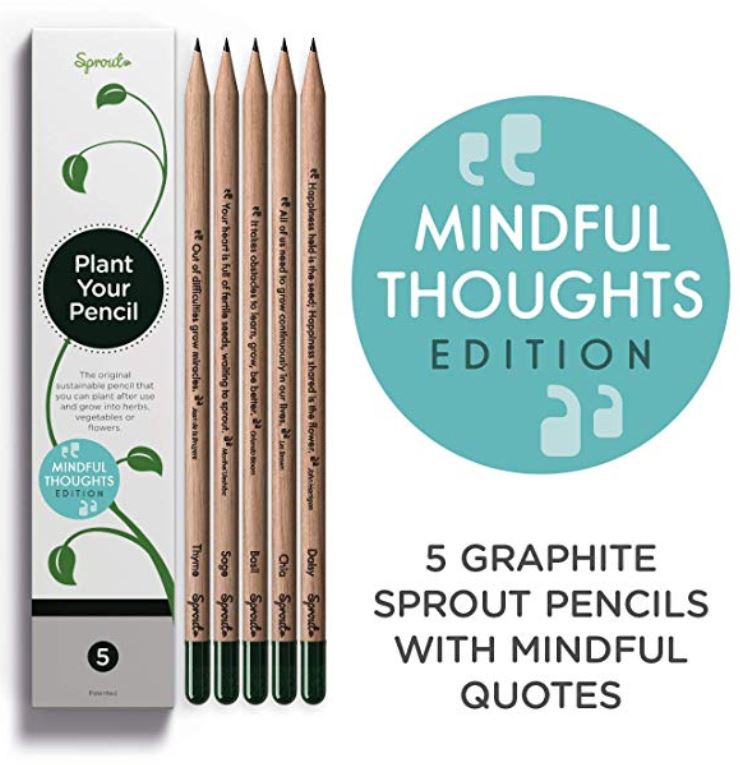 Pencils are easy gifts for writers both young and old. There's something meditative about writing with pencil and paper, making a great tool for brainstorming and busting through writer's block.
Of course, plain old pencils can get boring. So, to mix things up, these pencils grow into beautiful plants when you're done with them! Not only is this stocking stuffer environmentally conscious, but it'll be far more fun and interesting than a regular box of pencils, while still being just as useful.
Creativity Boosters:
#6 Writer Emergency Pack
Writer's block is simply a fact of life, one all of us will have to deal with at some point. Fortunately, sometimes all you need is an interesting prompt to get your creative brain working again.
Enter the Writer Emergency Pack! This handy kit includes twenty six idea cards to give your gift recipient a backup plan for when writer's block sets in. Plus, these could also be a fun way to inspire short story and flash fiction writers in particular.
#7 Once Upon a Time Board Game
If your writing friends like to get together and play board games, then this gift will put an interesting twist on game night.
Once Upon a Time makes one player the storyteller and then equips the entire group with a variety of story cards. Everyone's goal is to bring their story cards to life and oust the current storyteller, making this a fun and competitive way to spend quality time together!
#8 Writer's Block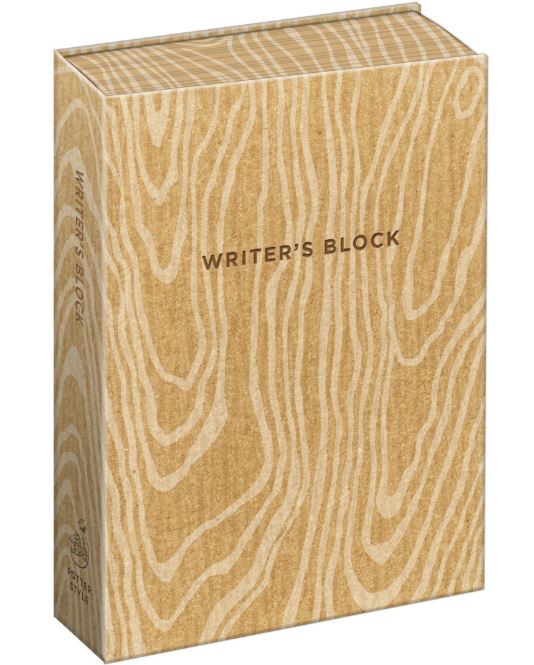 While this isn't the most serious gift on this list, it is still useful!
Writer's Block is a journal designed to look like a block of wood. That way, once your friend is over the irony of being gifted "writer's block," they can overcome it by doing some brainstorming in their fancy new notebook. 🙂
#9 The 3AM Epiphany
Finally, we have a more serious solution to writer's block.
The 3AM Epiphany is a book full of creative writing exercises and prompts meant to help anyone break through their writer's block. If your gift recipient struggles to bring their ideas to life or complains that writer's block is derailing their progress, this could be a great way to help them stretch their creative muscles!
Something Extra Special:
#10 Kindle Unlimited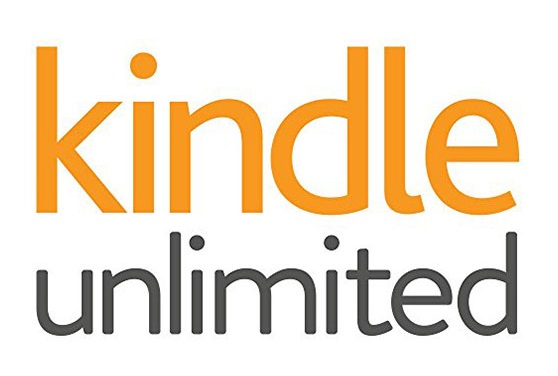 Though this gift may seem lame on the surface (considering it's hard to wrap a digital download in a pretty box), this is actually one of the most thoughtful gifts you could give your writing friends—if they don't have it already!
Kindle Unlimited is exactly what it sounds like: a subscription that allows readers to read as many Kindle books as they'd like for a single fee, so long as those books participate in the Kindle Unlimited program. While every genre has at least a few books enrolled in KU, romance and non-fiction are especially popular with this service.
So, if your gift recipient is a ravenous reader and Kindle lover, then this would be an amazing gift to give!
#11 Scrivener and #12 ProWritingAid
I've talked about these two programs a lot in the past.
Not only are they both essential to my personal writing process, but they're wonderful tools that I recommend to nearly every writers I cross paths with. To describe them in only a few words, Scrivener is the ultimate productivity-boosting writing app, while ProWritingAid is a perfect first line of defense against cluttered writing and embarrassing mistakes.
While these are both more expensive compared to many of the gifts for writers on this list, either one would make an amazing gift for any writer starting to take their creative pursuits more seriously—or, they'd make an equally meaningful gift for yourself!
After all, the New Year is a great time to equip yourself with some new tools for your own writing life as well.
#13 Dragon Naturally Speaking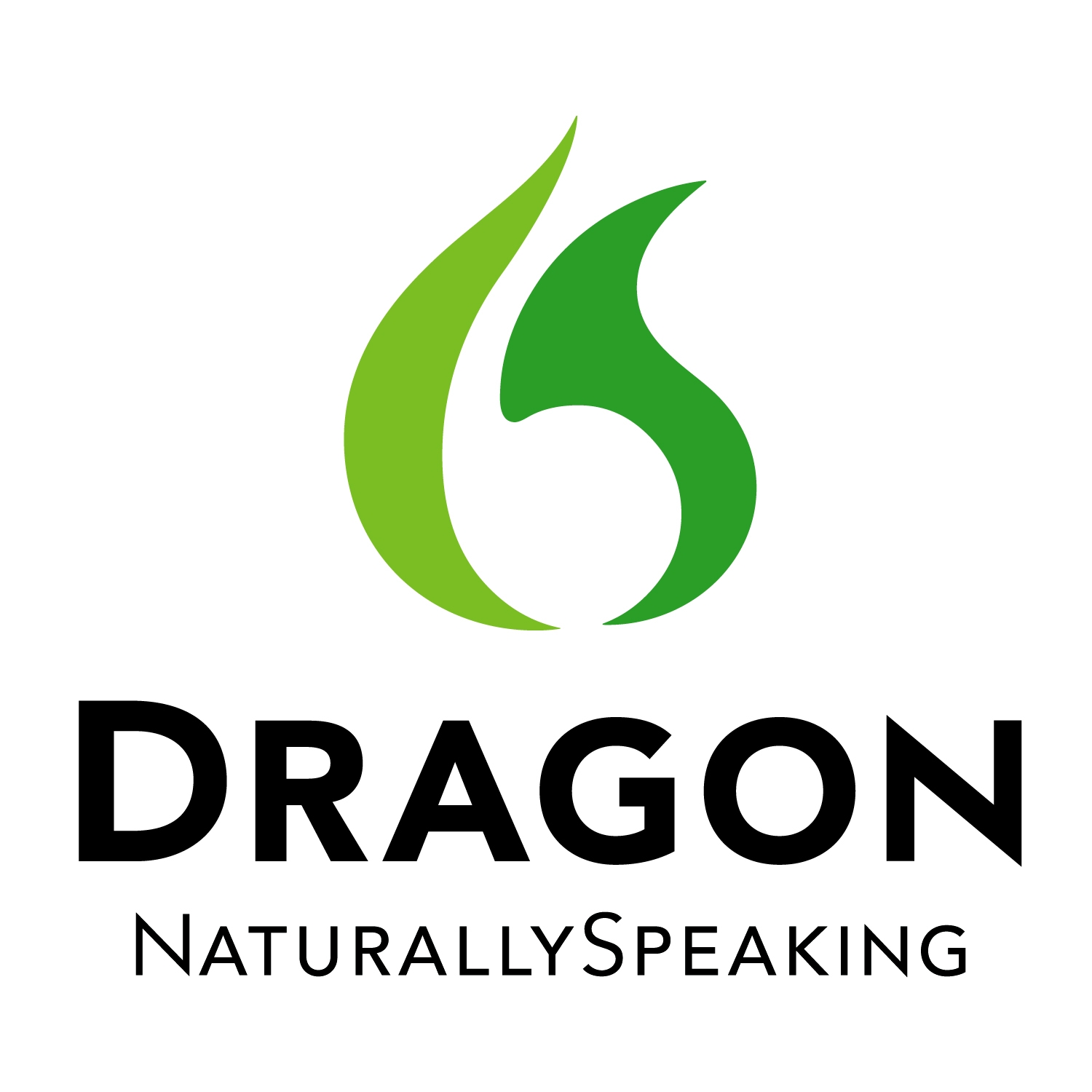 Much like Scrivener and ProWritingAid above, Dragon Naturally Speaking is a big gift. However, it's also a life changing gift.
While dictation isn't for everyone, once you get past the learning curve it can become one of the most productive, freeing ways to write a novel. I've only scratched the surface over the last few weeks, but I'm already becoming a major convert to dictation.
Still, approach this gift with caution.
As wonderful as it would be, you'll want to do your research and make sure the person you're shopping for will be able to enjoy this gift. Plus, they'll need a decently high-quality microphone and a somewhat quiet space to make this software work. However, is the stars align correctly, this could become a gift they'll never forget!
Books Galore:
#14 Books on Writing
Finally, we come to the very last recommendation on our list: Books.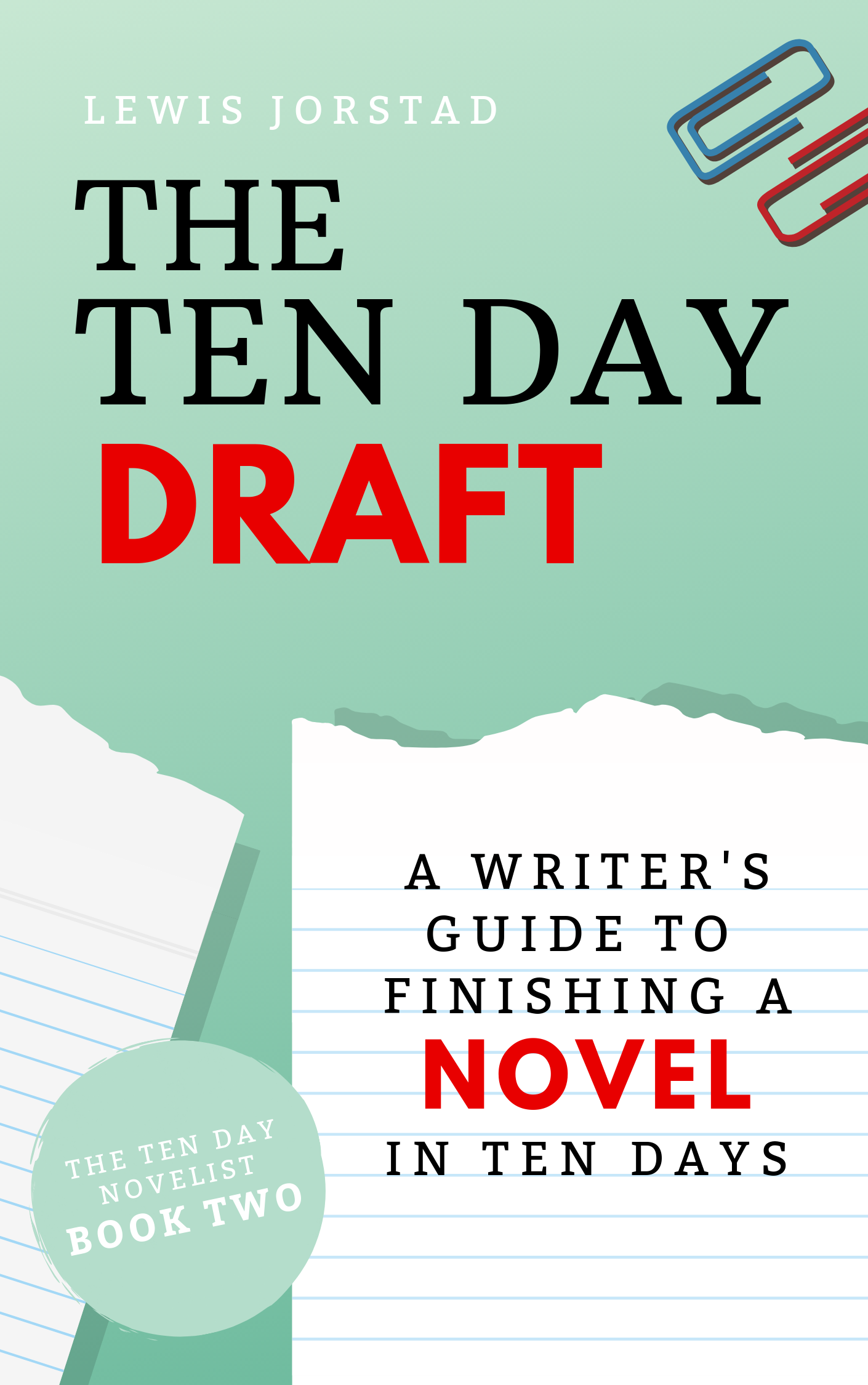 Of course, unlike the gifts for writers above, this one comes with a whole variety of options!
There are hundreds of awesome books on the craft of writing out in the world, and a simple search through Amazon will turn up many excellent examples. At the end of the day, the right book to give your writing friends will really depend on where they are in their own writing journey. Are they just starting to brainstorm for their first novel? Or are they preparing to edit their final draft?
Fortunately, no matter where they are in their journey there's the perfect book out there to guide them, if you're willing to take the time to find it.
Here are some of my personal favorites to get you started:
—–
At the end of the day, there's no shortage of wonderful gifts to give your fellow writers this holiday season. Still, there's one gift that tops all others—spending time together.
So, if you don't know what gift to give or stocking stuffer to buy, simply call them and chat or swing by with a box of cookies and talk the night away! Nothing you could give would be as memorable as that. 🙂
What writing gifts are you hoping for this year? Let me know in the comments!