Fighting Cliches: How to Write an Original Story
Sometimes, fighting cliches requires using cliches.
There it is: the glimmering nugget of a story idea. You put hope into it, daydreams, and a lot of time spent pretending to listen to people talk, all while your idea is calling in the back of your mind. You flesh out that idea, spend hours writing scenes and characters, and when you finally have something solid to show you share that idea with a trusted person in your life.
Then they say, "That's neat… like The Lord of the Rings." 
Oh no.
You smile, taking what they surely thought was a compliment, and then die a little inside because they've labeled your work unoriginal. No writer wants to be remembered for having similar ideas to other things. No writer wants to be a cliche. So, what do you do?
_______________________________
Before we get into things, I'd like to introduce you all to Chris La Porte. Chris is a fellow fantasy buff and Tolkien lover who teaches storytellers how to "write like a geek" over at The Porte Port. I hope you enjoy his unique take on handling cliches below!
Then, if you're interested, you can find a post I wrote for his site here: Four Ways to Use Your Favorite Franchises for Inspiration
 – Lewis
_______________________________
What to Do When Faced with Cliches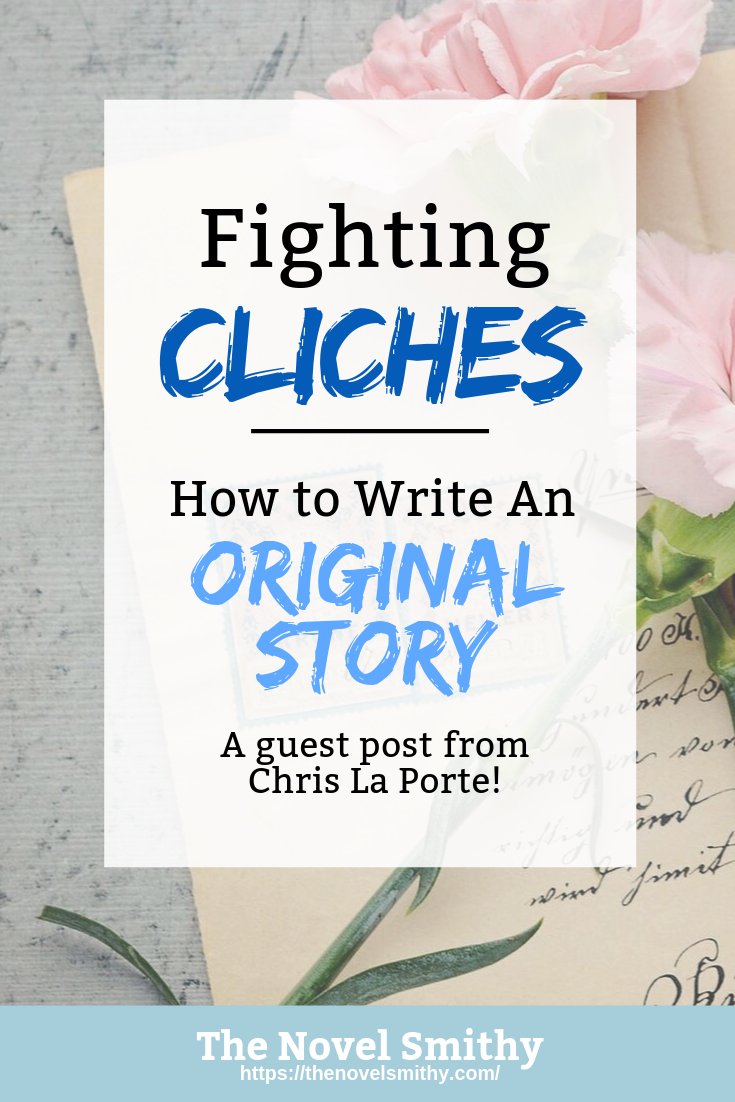 This idea is something, and you know it. You won't let it die. You won't see it sit in that drawer with all those other ideas that you let pitter out. But how do you write an original story?
Everything has already been done, right?
Luckily, humans are excellent at coming up with a seemingly non-stop train of creative tales. Finding where yours fits in this puzzle is why you're here. So, I have a suggestion for you: write those cliches. You heard me—keep those scenes in. Then, do your research.
I used to be one of those writers that thought "You can't define my stories by genre," all while confidently putting my foot in my mouth. In reality, we talk about genre because genre tropes do exist in stories.
Whether you call them cliches, archetypes, or story beats, they exist, and it's because both the writer and reader are human. Humans love categorizing things. We have this desperate need to put labels on concepts, borders on maps, and sub-classes on groups. But, for the writer, genre can seem so limiting.
You're probably thinking to yourself right now—sure my fantasy story is technically in the fantasy genre, but it's more of a western and there's no mentor character and dragons are tiny and bring technology from the future.
Sounds cool, you got me, but I'm sorry—your story is full of fantasy tropes.
There's a reason Joseph Campbell wrote The Hero with a Thousand Faces. The mythologies he compared from across different cultures and times all followed the same patterns. The Hero's Journey is a recurring trend, and one protagonist after the other seems to follow these familiar patterns because there's something psychological about our connection to storytelling.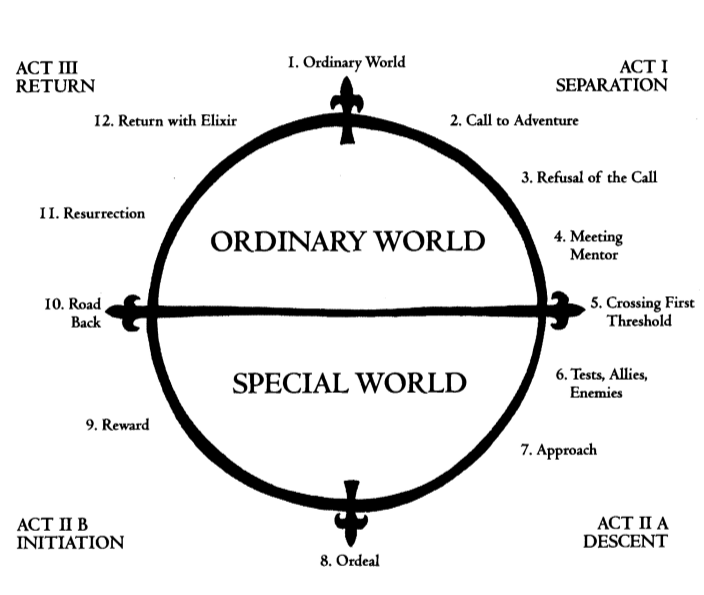 We want to make changes in our lives, even they're hard to make (especially if they're hard to make), and we latch on to protagonists that show us the way—even if it is just fiction. Of course, you don't want to write a story that's been done a thousand times.
Neither do I, and to reference my earlier statement: no writer wants to either.
However, you can't break the fundamentals of storytelling until you are an expert in those fundamentals. Don't think you can get away from genre just because you want to do something different. You have to know your genre upside down and sideways, and only then can you do something different with it.
How can you break the rules if you don't know the rules? Can you avoid cliches if you don't know what a cliche is?
How The Black Prism Twists the Cliches of Its Genre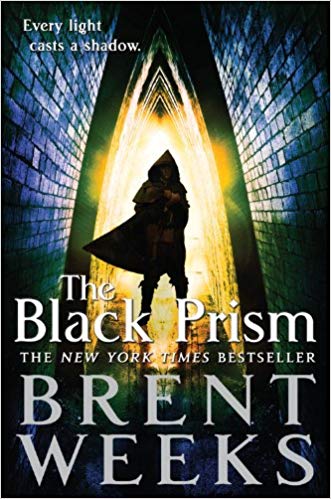 To see this in action, let's look at something specific: The Black Prism, a fantasy novel written by Brent Weeks. (Below are minor spoilers for the very beginning of the book, but I promise I'm not ruining the book if you want to read it.)
Making magic unique is pretty tricky.
So many things have been done before that it's hard not to become… well, cliche. In this instance, Weeks creates a magic system based on the color spectrum. If you're gifted in magic, it's because of your ability to wield a specific color. If you can't see that color, then good luck.
This makes for something different in a genre that has seen cliched magic systems time and time again. With so many systems out there, it becomes intimidating making a new one. Weeks did his research, though. He knew he needed certain things for his magic system, like weaknesses and costs. The more powerful the spell, the more detrimental to you.
These things don't sound unique on paper—every magic system has this. But that's the point. Weeks knew and used what had already been done, but brought his own twist to it. I've never seen a magic system so well handled that involved color and the light spectrum. Weeks clearly establishes this system's rules in the story, to the point that I, the reader, knew when magic was an option and when it wasn't.
This is because Weeks probably read story after story, looking at so many magic systems that he wondered if he could ever create something new. In that study, though, he discovered the foundations. He could build whatever building he wanted, but the foundation stayed the same.
You see, you need to understand cliches if you're going to challenge them.
In The Black Prism our main protagonist, Kip, is an awkward, pudgy, and not super athletic teen with humble beginnings. Sound familiar? Try any YA fantasy story ever. To top it off, he likes a girl from the village. Another much more athletic, but far more stupid boy likes her too. She likes the athletic boy, and it's pretty apparent to Kip.
Wow, are you even trying Brent? How many times has this love triangle been done? I know exactly how this will play out. However, Kip tries to save the girl in the beginning, and both the girl and dumb athletic boy die horribly in the first few chapters as everything comes crumbling down…
Huh. Well then Weeks, you have my attention.
Weeks knew his reader would pick up on these cliches first, so he purposefully set up the most clichéd love triangle of all time. Weeks led us into the foyer of his story, letting us see the familiar sights of a house we thought we'd been in before, and then yanked the rug that was hiding a dark stair into the unknown right out from under us.
He used our assumptions about what these cliches would mean directly against us.
What This Means for Your Story
So the next time you think something in your story is a cliche, find out why.
Is it a love triangle? Then you better read books and watch movies with love triangles. How were they handled? What has been done over and over? How will you break it? Is your cliche the hero from a nothing town that has more destiny than they know what to do with? Then research Joseph Campbell's Hero's Journey and find out what the fundamentals are.
Ultimately, it's not about getting rid of cliches and tropes entirely—it's about making them work for you. Don't hide from things that have been done already. Make them something new by becoming the expert on the genre you're writing in. The more of an expert you are, the more you can forge a unique path when compared to the norm.
After that, who knows?
Someone just might say, "Huh… I don't think I've ever heard of that before."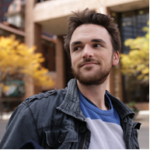 Chris is a speculative fiction writer that dreams of one day retiring in the Shire... for more time book writing. He is the geeky over thinker behind theporteport.com, where he analyzes the storytelling techniques of books, movies, shows, and video games. When he isn't writing, he is hiking in forested hills with his wife before relaxing with a craft beer at a brewery. Seriously, he's essentially a Hobbit.
You can follow him on Twitter and Instagram and read more geeky things on his website www.theporteport.com.