How to Prove Your Idea Is Worth Writing
A good idea is the foundation of every great story.
A massive white whale, an all-powerful ring, or a magical, transforming school bus… All of these beloved stories began thanks to someone's brilliant idea. Yet, these initial sparks of inspiration didn't carry their respective stories on their own. Their authors needed to expand on them in order to shape them into a fully fledged novel—and the same will be true for you.
However, before any of that can happen, you first need a novel-worthy idea. How do you know if your genius detective or dragon warlords will be enough to fill an actual story? Can you know if your ideas are any good before spending months writing your novel?

_______________________________
This article is part of a series inspired by my bestselling writing craft book, The Ten Day Outline.
If you like what you see here, you can find an even more tips, advice, and prompts for planning your next novel in the book itself. I hope you'll check it out! 🙂
_______________________________
The Answer Is Yes!

Fortunately, the answer to this question is a resounding yes!
Not only is there a simple test for checking whether your idea has the components needed to become a novel, but there's also a process for creating these components if you find your idea is lacking. All it takes is a bit of patience and the willingness to tweak your original idea if necessary. Even better, by outlining your new idea the right way, you'll make it even easier to expand into a fully formed first draft.
The secret here is turning your idea into a high-concept premise, complete with a clear core conflict. These two elements will ensure your novel has enough depth to keep readers engaged, while also equipping you with the kind of strong conflicts you need to generate interesting scenes, characters, and situations.
In the end, any idea you dream up can become a novel!
So, let me walk you through everything that goes into a novel-worthy idea…
How to Test if Your Idea is Novel-Worthy
Creating a High-Concept Story:
While the term "high-concept" might make you think of Hollywood movies and box-office statistics, it's just as applicable to your novel. A high-concept idea is simply one that's unique, driven by a clear conflict, and easy to sum up in a few sentences:
It should imply a conflict
It should show a unique perspective
It should give you an idea of how your story will start
And it should hint at your protagonist's role in the story
What's so useful about these is that they give you an easy way to test your ideas.
If your idea can fulfill all four of these requirements, then it's high-concept, and should be easy to expand into a fully fledged story. That's because with a high-concept idea you have the beginnings of a protagonist, a start to your story, and (most importantly) a conflict; all the things you need to start creating a novel.
It's really as simple as that! If your idea passes this test, it's ready to go; if not, it might need a bit more work.
Checking For a Conflict:
A lack of conflict is probably the biggest flaw in most story ideas.
You see, no story can exist without a conflict to drive it forward. Everything else you create in your story, from your characters to your plot, will depend on that conflict. That's why, before doing any other work on your story, you'll want to make sure your conflict is clear, compelling, and one you'll be excited to explore.
This is why a high-concept idea needs to imply a conflict.
Of course, it can do this in a few different ways:
Does your idea imply a goal for your protagonist?
Does it also hint at any challenges they'll face while reaching this goal?
Are there any conflicts surrounding your protagonist that they'll get sucked into?
Does your idea imply internal struggles for your protagonist to face?
You can create conflict from many things, both external and internal to your protagonist. In fact, the best stories usually have both personal struggles for your protagonist to face alongside larger, story wide conflicts that sweep up everyone in their path.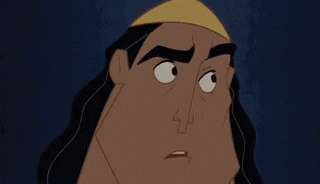 When looking at the questions above, you may have immediately seen how you can infuse your idea with a bit of conflict; sometimes all you need is a simple prompt to get your inspiration flowing. However, you may still feel stumped. You know your idea isn't high-concept, but you aren't sure how to get it there.
In that case, you'll want to continue developing your idea by mixing and matching it using the process below.
What to Do If Your Idea Doesn't Work
Searching for Ideas:
Even if your current idea is inspired and unique, you may need to expand on it before it can support a novel in its own right. That's where the mixing and matching process comes in.
While it may sound strange on the surface, this process is simply about pairing your current idea with a variety of different options and possibilities until something clicks into place. The goal is to push yourself to think of new and interesting things, so your first task will be to create a list of fifty ideas. At first glance, that probably sounds like a lot, but you'll need this list to spark your inspiration and give you plenty of material to work with later on.
If you're unsure what to write in your list, consider your own life:
What experiences have you had?
Who have you met or befriended?
What are you afraid of?
What are your favorite stories about?
What interesting facts or gossip have you overheard?
Have you lived through any major events?
When creating this list, don't hold back! Use whatever comes to mind, even if it's from another story or piece of fiction. While that might feel like plagiarism on the surface, you won't be using these ideas without some twists thrown in to make them yours.
For example, your list might look something like this:
I studied abroad in Spain and got lost on my first night there.
Growing up I had a cat named Franklin.
My favorite movie is about a girl falling into an alternate fantasy world and having to escape.
I'm very claustrophobic.
Mixing and Matching:
Once you have a full list of fifty ideas, you can match them. This is a pretty simple process, but one that can yield a variety of unique results.
Look through your list and consider how you can combine the items on it. How could these points come together into a unique story? Specifically, how could you mix them with your current idea in order to give it a strong conflict, a clear protagonist, and a personal twist?
Considering the list I made earlier , my story idea could turn out something like this:
While traveling abroad, a young girl gets lost in a strange city. Anxious and afraid, she follows the first friendly face she sees—a cat—and ends up being led into a bizarre fantasy world.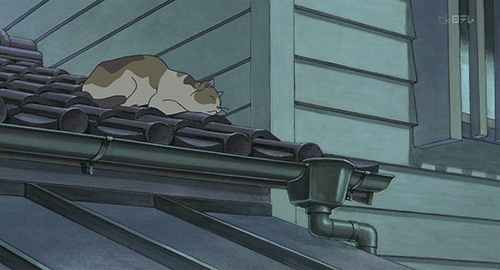 Of course, you don't want to stop at one idea. After looking through your entire list, try to write down at least five different ideas that you could blend into your current story. From there, you can repeat this mixing and matching process, adding new ideas to these five until you have one you're happy with. Once you feel confident in your new idea, go back to the previous section and test it using the four requirements we discussed. Does it pass?
If so, you have a high-concept idea on your hands, and one you should easily be able to turn into a novel!
Preserving Your Ideas In an Outline
The Start of an Outline:
With your strong, high-concept idea ready to go, you need to record it. Most importantly, you also need a way to flesh it out into a full novel. No matter how great your idea is, it'll never become a novel without you taking the time to build the various elements that'll go into it: characters, plot lines, scenes, et cetera…
This is where an outline comes in.
Your outline, if done right, should give you a convenient place to test and experiment with new possibilities, without having to write thousands of words and half a manuscript to do so. Of course, outlining is an art form in and of itself, one we'll be further exploring in next week's article.
However, to create the beginnings of your outline, you'll want to write a few things:
The high-concept idea you just created, written in one to two sentences.
A quick summary of your story's conflict.
A rough description of who your protagonist is.
And a small collection of inspiring material.
You should have the first two covered thanks to the tests we used above, and describing your protagonist should be fairly straight forward as well. Try to brainstorm who they are, where they come from, and how you think they would respond to the conflict they've found themselves in. This doesn't need to be a complex or even detailed explanation; just enough to get you started creating your characters.
Collecting Inspiration:
The fourth thing you need to start your outline is your collection of inspiration. While your high-concept idea is the basis of your story, you'll want some supplemental material to help you envision the world and characters your story will eventually feature. Fortunately, this isn't too difficult to create, thanks to the internet!
Simply turn to your computer and search for images, music, poetry, phrases, or even videos that you feel capture the tone of the story you want to tell. There's no need to seek out specific settings or characters while doing this; just try to find materials that embody the feel of your idea.
Once you have a small collection going, add it your outline.
This way, as you continue to shape your story, you'll always have these materials there as a reference. When you need a shot of inspiration or a reminder of your original vision, your collection will be there to help!
What to Do With Your New Idea
With that complete, you have the start of your outline on your hands. Even better, you should have a strong, high-concept, and (most importantly) novel-worthy idea ready to become a story all its own.
In the end, you can transform any idea into a novel.
Hopefully the simple mixing and matching method above can jog your inspiration if you're feeling stuck.
This way, if you ever find yourself asking "Is my idea novel-worthy?" again, you can remind yourself of the process above and give yourself a resounding yes! So long as you have a unique conflict for your story, any idea, no matter how crazy or creative, can become a novel with the right writer behind it. 🙂
What ideas do you have for your own novel? Let me know in the comments!