Redemption Arcs: How to Redeem a Flawed Character
We've all made mistakes in our lives…
However, very few of us have made the kinds of mistakes our characters have. From murder to warmongering, many of us write characters who do horrible things and embody horrible traits. But what if we don't want them to end up the villain—what if we want to redeem them?
This is where the redemption arc comes in, where you take a destructive character and slowly transform them into something akin to a hero. Of course, this transformation won't come easily—which is why learning to write effective redemption arcs is so important.
The Meaning of Redemption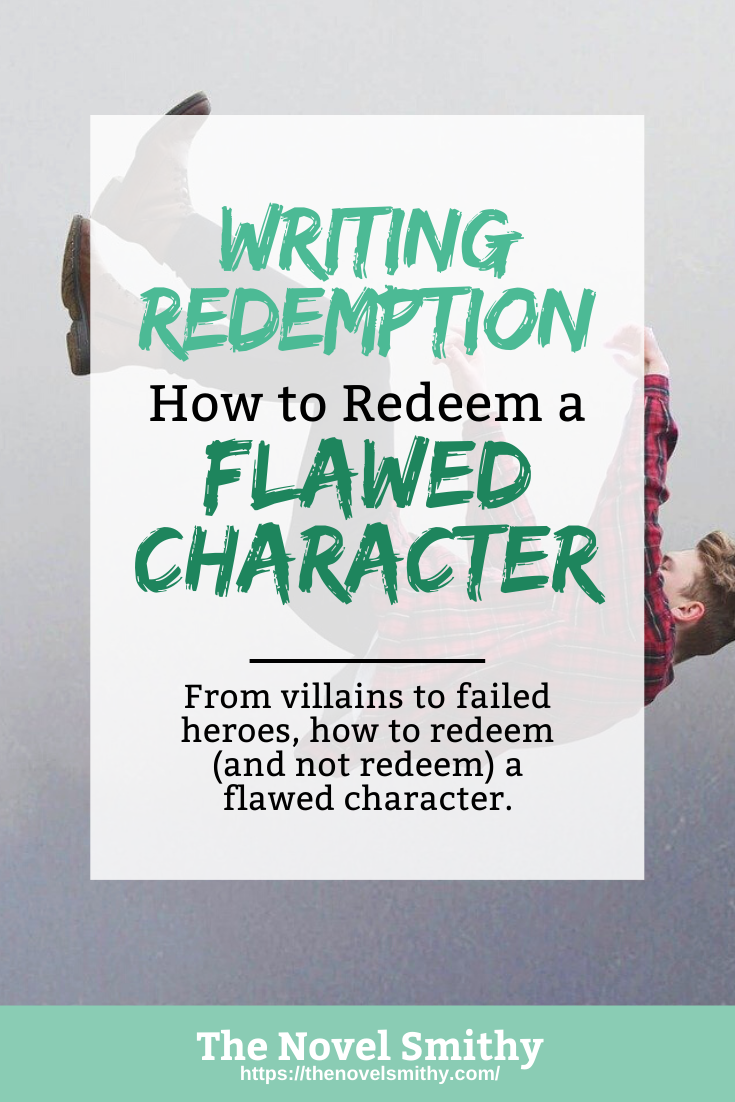 Before we can get into how to write redemption arcs, we should first answer an important question:
What do I mean by redemption?
At its core, a redemption arc is a storytelling device where a character who is evil and destructive—or embodies evil, destructive traits—atones for their flaws and overcomes them, transforming from villain to hero. You can see this in how the word "redemption" is defined…
Redemption: The act of redeeming or atoning for a fault or mistake, or the state of being redeemed. Deliverance. Rescue.
Of course, all positive character arcs have some element of redemption.
A positive arc character starts out flawed and suffering from a deep inner struggle, before learning how to overcome their flaws and find genuine happiness throughout their story. So, what's the difference between a positive character arc and a redemption arc?
Well, redemption arcs are simply a more dramatic form of positive character arcs.
A normal positive arc character is flawed, but is still on mostly stable moral ground. A character who undergoes a full redemption arc, on the other hand, starts from a much worse place. Their actions at the start of their story are likely awful or borderline unforgivable, meaning they have much more work ahead of them to truly overcome these problems.
Don't get me wrong, a normal positive arc character can be redeemed, such as Beast from Disney's Beauty and the Beast or Thor from Marvel's Avengers universe. Still, when I talk about redemption arcs, I'm thinking of something even more transformative—specifically, something that fulfills two core requirements.
What it Takes to Redeem a Character
Redemption arcs can have a lot of variety—after all, characters are complex, and no two characters will be the same! Still, redemption arcs do follow similar patterns, starting with the character in need of redemption.
This character begins their journey regularly engaging in harmful or destructive behavior, whether they're an antagonist or a failed hero. They'll embody negative traits like hatred and aggression, but they'll also have a weak point. This weak point will be the key to their redemption, and will be used to break past their armor and show them the need for change.
Once you've built that foundation, successful redemption arcs require two things:
Repentance: a decisive action that proves the character's transformation

Acceptance: recognition of this transformation by other key characters
These two elements work together to create a convincing redemption arc for your reader. Not only has the character themselves realized the need for positive change and taken action to create that change, but others around them have recognized and validated their efforts.
This is also where their weak point comes in.
To recognize the need for change in the first place, they'll need to experience something that breaks their harmful worldview. Whether they deeply love someone who is wounded because of their actions or suddenly witness the true effects of their behavior, something will need to happen that strikes at their core desire, belief, or value. This vulnerability is what keeps them from becoming fully "evil," and offers them a chance at redemption.
When combined with true repentance and acceptance from other characters, this creates not only an interesting redemption arc, but a believable one.
Two Types of Redemption Arcs
The Breaking Point:
In this redemption arc, a character faces a challenge that spurs rapid change. However, to be believable, this arc also requires a major sacrifice on the part of that character—often their death. Usually, this style of redemption is best for characters with less screen time, or whose actions have been so reprehensible that only severe consequences can redeem them.
For example, consider Darth Vader—specifically, his arc in Star Wars Ep 4-6.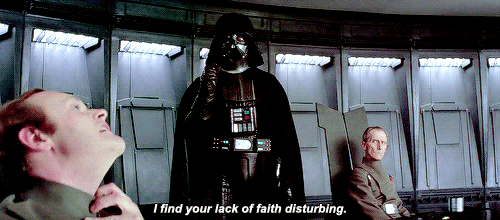 From the very first scene in Ep 4, Vader plays a key role as the antagonist of the trilogy. As we move into Ep 5, we learn that he's actually Luke's father, setting up his weak point for later. Finally, in Ep 6 Vader is forced to make a choice—watch his son die, or save Luke and betray the Dark Side. He chooses the latter, dying shortly after in his son's arms.
Vader's arc is an excellent example of this style of redemption. While there are hints at his humanity throughout the trilogy, he doesn't get much overt character development until the final moments of Ep 6. Because of this, audiences wouldn't have believed his redemption if it wasn't for his connection to Luke.
In fact, Luke is a great example of another aspect of redemption arcs—the positive figure.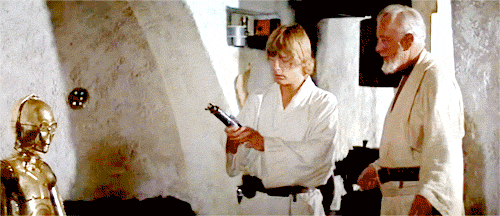 In redemption arcs, there is often a figure who pushes the flawed character to change, and Luke fulfills that role for Vader. Because Vader gets so little on-screen development, the audience relies on Luke's acceptance of Vader's sacrifice to drive home his redemption. Luke is the moral center of the series, so we trust his judgement. Without Luke's role in Vader's final scene, his death would have felt hollow and his redemption incomplete.
Overall, the breaking point redemption arc requires a few things:
A weak point that prevents them from being truly evil
A positive figure who can tap into this vulnerability
A final trial where their weak point is tested
A major sacrifice (usually death)
Validation of their sacrifice by the positive figure
Slow Growth:
Compared to the breaking point style, this style of redemption is a much slower burn.
This arc has less stark consequences and gives the flawed character more time to change their worldview and struggle within themselves. As a result, this is best suited for characters that feature in your core cast and have plenty of time to grow and develop within your story.
For example, think of Zuko from Avatar the Last Airbender.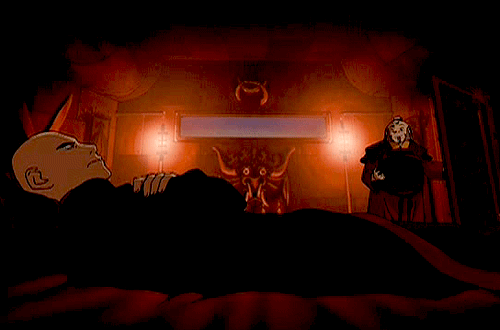 Zuko's redemption happens over three full seasons. He starts his journey as the antagonist, hunting down the Avatar and his friends in a quest to regain his honor. Only after he's seen the harmful effects of his nation's war does he question his actions, though this isn't a smooth process. He holds onto his negative beliefs for a long time, before finally rejecting his family and his past when he can no longer reconcile what he's seen with his old beliefs.
However, Zuko's journey doesn't end there.
Rather than having a sudden change of heart and promptly ending his story like Vader, Zuko spends the last season struggling to atone for his actions. Eventually, he not only joins the Avatar's side but becomes a dear friend, before finally completing his redemption arc in a final battle against his power-hungry sister.
Overall, the slow growth redemption arc requires a few things:
Well-explained motivations that tie into their weak point
A journey that forces them to question their actions and goals
A major test where they finally break from their old worldview
A period of atonement where they prove their change and gain acceptance
A final trial where they fight against something that symbolizes their old self
How to Write a Redemption Arc of Your Own
Choose Their Path:
Once you know you want to write a redemption arc, you need to think about what kind.
Both breaking point and slow growth arcs have their pros and cons, and they work with different types of stories. For instance, breaking point redemption arcs work best when you're dealing with a true villain, someone who won't have significant development until the very end of your story. On the other hand, slow growth is the opposite—perfect for characters with plenty of screen time and room to grow.
Regardless of which you choose, pick the one that fits your goals for your story.
Find Their Weakness:
What weak point will force your character to change?
This weakness should result from some strongly held value, belief, or desire, and will likely be tied to their inner struggle. By connecting their weak point to one of their core values, you'll make their redemption arc all the more believable—after all, their weak point needs to deeply affect them for them to truly change.
This is also when you should ensure their weak point makes sense with their personality. For readers to believe their redemption arc, their eventual change of heart needs to feel like a logical extension of who they are.
For Zuko, his weak point is his compassion, something we see in him time and time again—even when he's in full villain mode. He protects his crew when their ship is struck by lightning, he protects a young boy from corrupt soldiers, and he tries to save even his enemy, General Zhao, from death at the North Pole. Likewise, Vader's weakness is his love for his son. While we see Vader's weak point less often, it's still subtly set up through both his actions and Luke's insistence on his humanity.
Push Them:
True redemption isn't easy, and your character will need to go far outside their comfort zone to finally break their harmful beliefs. This means you should put them in situations that strike at the heart of their weak point, thus forcing them to question their perception of themselves, their world, and their actions.
While normal positive arc characters go through this process as well, it's extra important for redemption arc characters. They're starting from a much darker place, meaning they'll have to face even more intense challenges and inner struggles.
Tim Hickson from Hello Future Me has an awesome video covering his take on redemption arcs. While we have slightly different perspectives on the topic, his video does an excellent job explaining how to create believable change. I highly recommend checking it out!
Importantly, this step is less applicable to breaking point redemption arcs, since their moment of redemption happens more suddenly. Still, you need to set the groundwork for their change of heart in subtle ways throughout your story, or risk your reader rejecting their arc.
For Zuko, his time in exile forces him face to face with the harmful effects of his father's war and tests his compassion. Likewise, Vader hesitates to kill Luke when he gets the chance, though this test is much more subtle.
Show Their Struggle:
Alongside pushing your character to change, your readers also need to see that character struggle within themselves. Redemption isn't a linear process, and most characters will start improving their behavior only to fall back into their bad habits once or twice. Let them make mistakes and make sure they struggle between their desire for change and their inability to let go of their old self.
Above all, take your time and give them room to fail along the way.
Like with the previous step, this is less applicable for breaking point redemption arcs, though it should still be present in subtle ways. While Vader doesn't get a lot of time to struggle internally, he does fight within himself during the final few scenes of Ep 6. Giving up his power and training to protect his son isn't easy, even though it's the right thing to do.
Zuko, on the other hand, is a much more fleshed out character. We see him struggle within himself regularly throughout the show, torn between his connection to his family and his realization that their war is wrong.
Prove Their Redemption:
Finally, your character needs to prove their redemption through an active choice they make.
This action should run counter to their old self. Whether that means protecting something they would have previously destroyed or fighting against a character that symbolizes their old self, this is your final chance to drive their growth home. This is why so many redemption arcs end with the redeemed character dying, essentially making the ultimate sacrifice.
However, death isn't always the right choice, as it often lacks acceptance.
Characters who survive their arc will then need to prove their new self to others. This creates a much more powerful sense of acceptance and gives them time to atone for their actions. Often, this creates something of a dual arc, where they first prove their own repentance before later facing a final test that showcases others' acceptance of that change.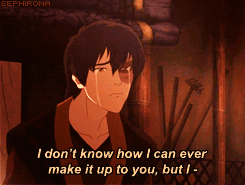 Zuko demonstrates this perfectly. While he finally rejects his father 's influence after a long inner struggle, his story doesn't end there. He then goes out to help the Avatar and heal the wounds he's created, earning forgiveness from those he's hurt in the past.
On the other hand, Vader doesn't get this time to slowly earn acceptance, which is why Luke plays such a key role in his redemption. Vader dies to prove his change of heart and Luke accepts that sacrifice, encouraging the audience to do so as well.
Forgive Them:
Finally, you need to drive your character's arc home by having others accept them.
For Zuko, this moment comes from his Uncle Iroh, a character who has been the moral center of the show for all three seasons. Zuko comes to him to apologize for his actions and atone for what he's done and Iroh embraces him, forgiving him in a deeply emotional scene.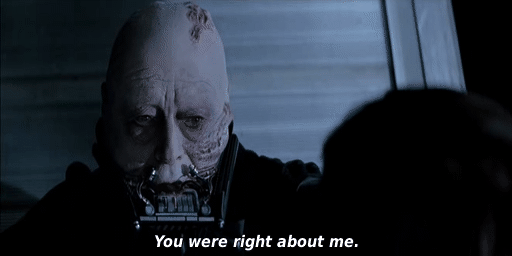 Vader has a similar moment with Luke, as we've discussed previously. This moment of forgiveness is extra important for breaking point characters like Vader, since they haven't had the same amount of character development their slow growth counterparts have. To make their redemption feel genuine, other key characters in your story need to forgive them and accept that they've changed.
If you're writing a breaking point redemption arc, make sure to fulfill this final step!
Redemption Arcs Gone Wrong: Kylo Ren
Of course, not all redemption arcs work out—in fact, many leave readers feeling cheated. Because redemption arcs require such a delicate balance between good and evil, they also require a lot of careful planning to make the final payoff feel believable. Enter Kylo Ren.
The many problems with the latest Star Wars trilogy aside, Kylo Ren is a particularly inconsistent character. While each individual movie tried to develop his character, he had no cohesive arc or growth that stretched between all three movies.
Even worse, they tried to make his arc a redemption arc.
As I'm sure you can see by now, redemption arcs require a lot of setup. Not only that, but they also need a character with believable weak points, character growth, and moments of change. Unfortunately, Kylo didn't get any of that in the first two movies, which left the third on its own to pull his entire story together.
The result was a rushed arc with little genuine character growth—essentially nothing more than a "Three-Step Program":
"It's a Three-Step Program: Character is bad and does bad stuff. Character feels bad and probably cries a lot and talks about how sorry they are. Character is now good and does good stuff only. Sorry, but it's not that simple in real life, and for a truly interesting redemption arc, it shouldn't be that simple either."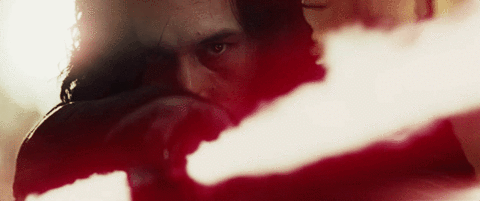 Kylo's motivations were inconsistent throughout the trilogy, so I understand that the writers didn't have much to work with by the third movie. Still, without clear motivations, Kylo lacks the foundation needed to be truly redeemed.
To account for this, his arc ended up as a strictly linear journey.
He wants to turn Rey to the Dark Side, he sees the ghosts of his parents and has an inexplicable change of heart, and now suddenly he's a good guy.
While Vader got limited character development throughout his trilogy, his redemption felt real because of how much we accepted Luke's belief in his humanity. Luke and Vader were deeply connected, so much so that Luke was Vader's weak point. Kylo has no one like that in his story, and no time to develop a slow growth arc either. When he finally sacrifices himself to save Rey—in a rather convoluted way, might I add—Rey accepts his sacrifice, but we don't.
Without the foundation of clear motivations and a believable weak point, there was simply no way to redeem his character.
The Power of Redemption
At the end of the day, redemption arcs matter because of what they represent: hope.
We've all done things we regret (though hopefully not as bad as our characters) and redemption arcs remind us that there is always a chance for forgiveness. If we work hard and genuinely grow into better people, we'll not only heal ourselves, but our connection to others.
If that's not a valuable message, I don't know what is. 🙂
Of course, there's a lot more to creating characters than just redemption arcs. If you're trying to write a compelling cast, I hope you'll check out The Character Creation Workbook in The Novel Smithy Resource Library. It'll help you build a solid foundation for your characters, so you can then pull off genuine and memorable arcs like this one!
How will you redeem your characters? Let me know in the comments!