Inner Struggle: The Foundation of Compelling Character Arcs
Conflict is at the center of any good story…
Not only does it move your plot forward, but it also gives your characters something to fight against. This conflict doesn't stop at massive wars and alien invasions either—your characters will face inner conflict as well. Sometimes called their inner struggle, sometimes their central problem, this internal conflict will shape every facet of their character arc.
Of course, creating a compelling inner struggle isn't always straightforward. With how vital it is to your character's development, let's figure out what exactly a character's inner struggle is, as well as how you can choose one for each member of your cast.
It's All About Struggle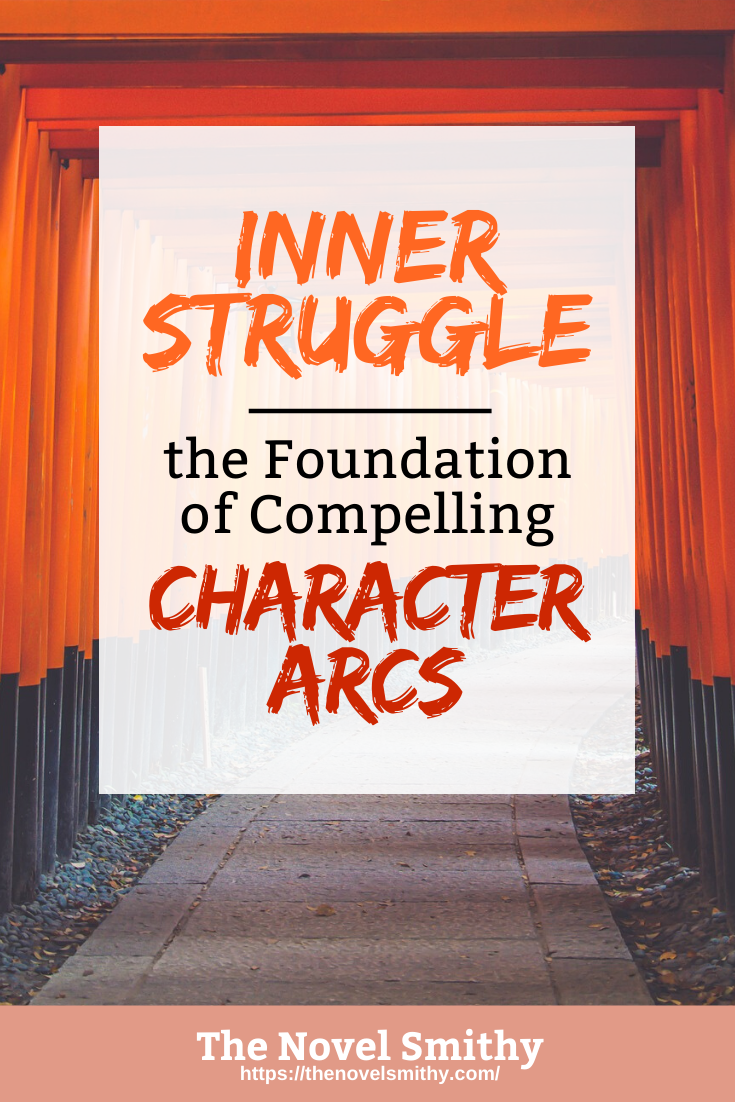 If you only take one thing away from this article, it should be this—your character's journey will fall flat if they have nothing to struggle against.
You see, conflict is at the core of any good novel, but it isn't limited to plot conflicts. Your characters need to fight between themselves, but they also need to face conflict from within themselves. This is vital to their growth as individuals, and is one of the main ways you'll create meaningful challenges for them to face along their journey.
That is where your character's inner struggle comes in.
Essentially, this inner struggle is the damaging belief or internal conflict they must face in order to complete their character arc.
They've been living with this internal conflict, continually agitated by it but unwilling or unable to address it. Accepting change is hard, and almost every character will resist facing their inner struggle until the events of the plot force them to. They'll continue to make poor and misguided decisions because of their inner struggle, feeding the conflict of your plot and their own internal conflict in turn. Overcoming this inner struggle is the point of their personal journey.
Ultimately, this inner struggle is a vital component of your character's journey, shaping their want versus need as well as their character arc. It will motivate them to engage with your plot, and eventually determine if they succeed or fail at your Climax. The question is, where does a character's inner struggle actually come from?
The Two Origins of Inner Struggle
Long-Term Pain:
Experience(s) from your character's life that have deeply and negatively influenced them are what create their inner struggle. These experiences are internalized over time, resulting in your character learning the wrong lesson, either about themselves, others, or the world in general.
Oftentimes this is the result of long term trauma or pain, usually from their upbringing.
Perhaps they were raised in an abusive household, or they may have simply been raised by a community that misunderstood their needs—even if they wanted the best for them. Other traumas such as bullying, systematic oppression, or living in a warzone also fall within this category. Even being indoctrinated into harmful beliefs by a parent or other influential figure can shape a character's inner struggle.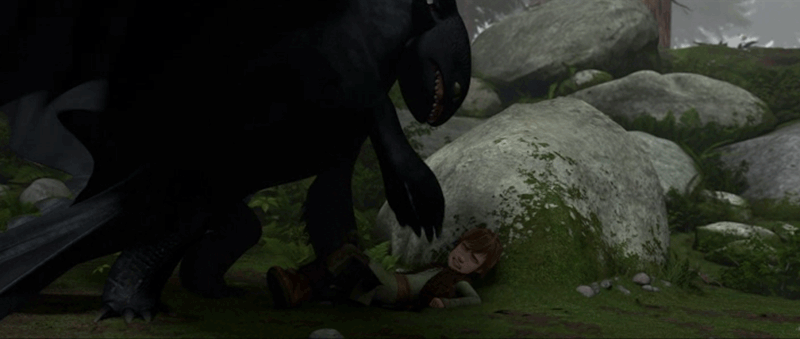 For example, Mulan from Disney's Mulan believes she is a burden to her family because she struggles to conform to the norms put on her by her society. Likewise, Hiccup from How to Train Your Dragon believes he is weak and insignificant because he doesn't fit the Viking mold.
Both of these characters face inner struggles informed by long-term experiences—specifically, the way they were raised. They grew up in a society that treated them as inferior, causing them to devalue their own worth and eventually begin their journey. Mulan sets out to join the army in her father's place in an attempt to be valuable to her family. Meanwhile, Hiccup meets Toothless when he sets out to kill a dragon, hoping to prove he's capable of being a Viking.
A Single Trauma:
In contrast, some characters' inner struggles are defined by a single moment from their past.
Rather than being the result of long-term internalized beliefs, these inner struggles come from singular moments of trauma, betrayal, pain, suffering, or fear. The character may have harmed someone they loved or witnesses an atrocious act of cruelty. Maybe they were betrayed by a friend, or perhaps they made a bad decision they've never been able to recover from.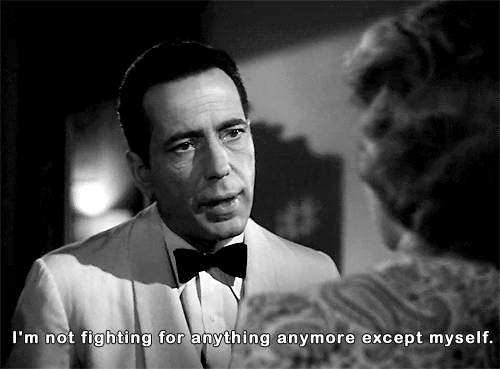 For instance, Rick from Casablanca believes he should never stick his neck out for anyone. Unlike Mulan and Hiccup, whose inner struggles come from their upbringing, Rick experienced a single critical moment when Ilsa betrayed him in Paris. This betrayal is the foundation of his inner struggle, making him bitter and afraid to invest himself in others.
Of course, regardless of how this inner struggle is created, the end result is the same.
All three of these example characters experience their inner struggle just as fully despite this difference in their backgrounds. They struggle to deal their inner struggle until the very end of their stories, until they eventually learn a hard truth that challenges their harmful beliefs and opens the door for them to change.
Not only that, but their inner struggles drive all of their decisions in each of their respective plots. Mulan joins the army, Hiccup meets Toothless, and Rick refuses to help Ilsa and Victor. Speaking of plot…
How Plot Shapes a Character's Inner Struggle
As I mentioned previously, a character's inner struggle is more than just a tool for building their arc, but an important component of your story's plot as well. It's what gets them to engage with the conflict of your story.
It's the connecting force that makes your plot and characters work together.
From the First Plot Point until the Midpoint, your character will slowly—and often with great difficulty—uncover the truth that contrasts their harmful beliefs. Yet they'll still resist addressing their inner struggle head on, working around it as long as they can and refusing to accept the coming change. This resistance causes conflict, both for your plot and the character, because this truth is necessary for them to succeed in your story.
Act 3 is when your character will finally have to face this new truth, forced to by the plot of your story. Either they learn to overcome their inner struggle or they fail, likewise determining whether they succeed at the Climax. This creates a close tie between your character's arc and your plot that feels genuinely meaningful to your reader.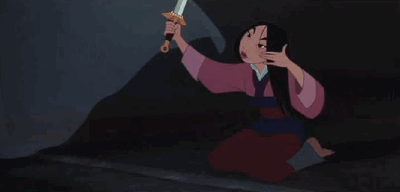 Continuing from our earlier examples, Mulan tries to make herself valuable to her family by joining the army in her father's place. Likewise, Hiccup tries to kill a dragon, believing it will earn him acceptance from the other Vikings. Both characters engage with the plot because of their inner struggle, and both will have to face their inner struggle as their story progresses.
Through a series of trials Mulan proves how valuable her intelligence really is, gaining recognition for the first time—though she continues to hide her true self and believe she is worthless. Similarly, Hiccup learns to coexist with the dragon he failed to kill, all while working his way through Dragon Training in the background.
Both characters' harmful beliefs are being challenged by new truths, but they still aren't addressing their inner struggle. Essentially, they're living a double life. This tension builds until their respective Climaxes where—fortunately for them—they learn to accept their new truth and overcome their inner struggle. Mulan finally takes her place as a leader against the Hun invaders, and Hiccup saves the Vikings with the help of Toothless.
How to Find Your Character's Inner Struggle
Your character's inner struggle will likely be one of the first things you decide on when creating them. However, it's also possible you've already written your characters, and are not trying to uncover their inner struggle. To do so, you'll first need to understand how they think.
To start, ask yourself a few important questions:
What does your character believe about themselves or their world?
Why do they behave the way they do?
What lesson will they learn on their journey?
How will they learn this lesson?
What knowledge will help them grow the most?
You can then use these questions to work in reverse, starting with the truth your protagonist needs to learn. This truth should be a direct contrast to their inner struggle, meaning you can use it to determine what exactly that inner struggle is.
Let's look at an example for this process.
Your character is greedy and self-interested—they behave this way because they don't believe others are as valuable as their own power and comfort. That right there will probably be their inner struggle.
But what if you only know how you want your story to end? In that case, at the Climax, your character gives up their material wealth to protect others. The truth they've found is the value of people over possessions. Based on this, you could write their inner struggle as greed, allowing them to grow from harmful self-interest to selflessness, just like above.
Creating Meaningful Conflict
Ultimately, a powerful inner struggle creates a character meaningfully challenged by their story's plot, and a plot purposefully shaped by its characters.
This inner struggle is defined by internal conflict and the potential for growth, and by learning to overcome it, your character can succeed in their story. Unfortunately, without embracing their truth their journey will end in tragedy, causing them to fail in their character arc as well as your external conflict.
What is your protagonist's inner struggle? Let me know in the comments!