Perfecting the Resolution: The Story Structure Series Part Nine
…and so they lived happily ever after.
These famous words that wrap up so many fairytales are, in essence, a simple form of the Resolution. A highly abbreviated one, but one none the less—and the Resolution of your novel won't be much different.
This is the final moment for your readers to say goodbye, to have one final moment with your now beloved cast, and to cement your story in their hearts forever. It's often bittersweet, but also oh so important. So how can you build on everything you've written so far in order to give your story a satisfying ending, both for you and your audience?
_______________________________
This article is part of a series of posts about the Three Act Structure. If you'd like to check out the rest of the series, make sure to browse the other articles listed at the end of this post.
_______________________________
How to Write the Perfect Resolution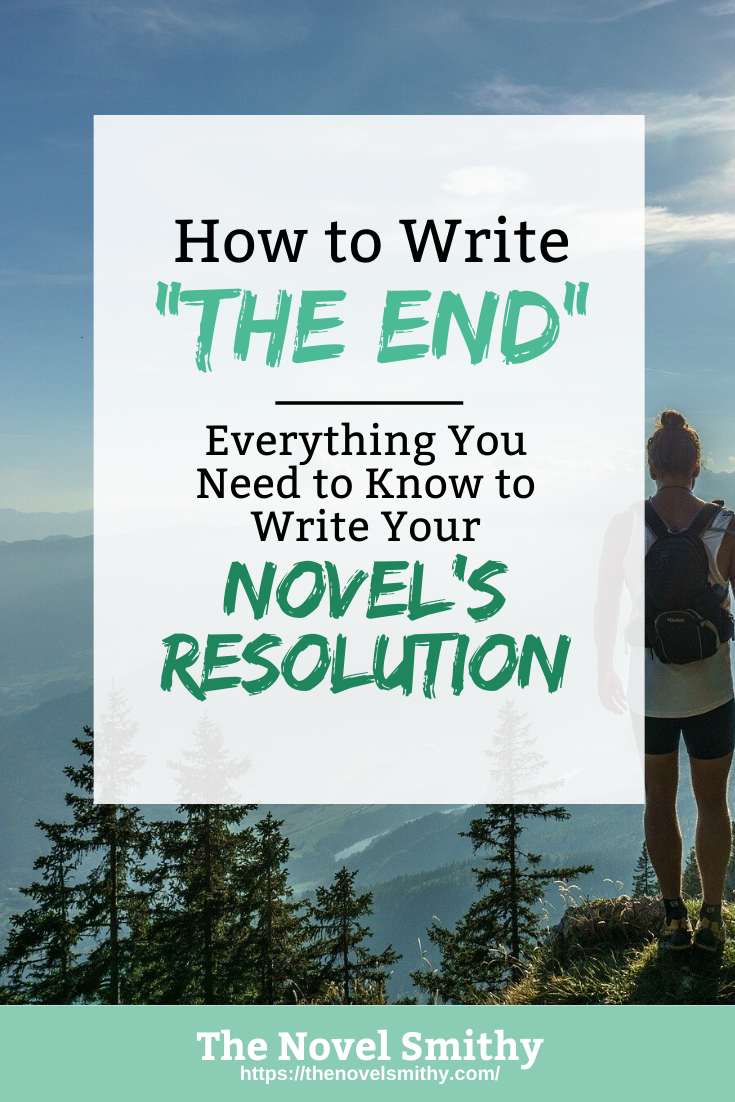 To get started, what exactly is the Resolution?
Well, within the Three Act Structure, the Resolution acts as a period of rest and rejuvenation for your cast and your story's world. It's the "Return with the Elixir" of the Hero's Journey, if you're familiar with Joseph Campbell's work, and follows directly after the Climactic Moment.
Essentially, the Resolution works to bring your story full circle, providing a satisfying conclusion that shows the lasting effects of your protagonist's adventure. This reinforces the importance of their victory, all while making their journey feel worthwhile and—most importantly—cathartic.
We've talked about catharsis before, namely in the first article of this series.
If you're forgotten, catharsis is a term for "inner purification" in ancient Greek storytelling, and it's the primary goal of your Resolution. In essence, it's the deep, emotional satisfaction you get at the end of a good story, much like the release of tension after sharing your troubles with an understanding friend. In a novel, catharsis leaves your readers with the final, satisfying emotional and thematic impact of your story
But how does the Resolution create catharsis? Well, as always, it comes down to your plot and characters.
Your Plot:
In terms of your plot, the Resolution's goal is to tie off the final loose ends of your story. Here you need to show how your characters have ended their journey and what effects their success or failure will have on the world they live in. Basically, the goal is to imply a life beyond the confines of your story, a living, breathing world that will continue long after your reader closes the back cover.
Through this final scene you give your story lasting consequences within its own world.
While doing this, you may also introduce new questions about your characters and world, and that's totally fine! Just remember, the Resolution is about answering more than questioning—don't introduce new questions about the journey you just completed—instead, stick to ones about your character's life ahead.
Your protagonist may return home a changed person or ride off into the sunset for adventures unknown. You may even take a moment to explore the ultimate fate of the antagonist if they survived the Climactic Moment. This is also the place to finish the stories of any side characters or subplots.
However, just as I mentioned in the last post on the Climax and Climactic Moment, you don't want your Resolution to drag on too long. Ideally, the Resolution will only be one or two scenes that wrap up your story's final moments. If it runs for too long or gets caught up in extraneous details, it'll takes the impact out of your ending. Your Climactic Moment should still be fresh and raw in the minds of your readers when they turn that last page and read, "the end."
Your Characters:
Likewise, the Resolution serves a similar role for your characters.
Your goal here is to show how much your characters have grown throughout your story in a concrete, tangible way. This ties directly into their arc, and usually into the themes and symbols of your story as well, making these final "foil" scenes very impactful for your reader.
But what is a "foil" scene?
We've used the term foil previously in this series to describe characters that act as mirrors for the protagonist—a foil scene works in much the same way. Think of a scene from earlier in your story, perhaps even the character's introduction, where they were unequipped to handle a specific challenge or confrontation. Mirror that scene in the Resolution, however, this time the journey your protagonist has just completed makes that challenge easy to overcome. This gives your audience a way to visualize your character's growth from beginning to end.
These foil scenes don't need to be quite so on the nose either.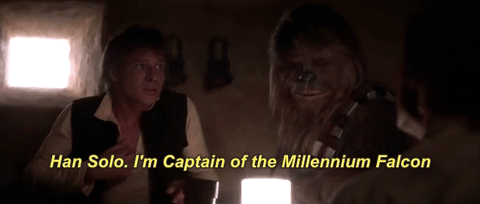 Han Solo in Star Wars IV: A New Hope gives us a great example of a subtle but impactful foil scene during the Resolution. Han begins his story isolated in a dark corner of the Cantina. On the other hand, he ends it front and center on a brightly lit stage, celebrated as a hero. It's not the same scene by a long stretch, but it takes key elements of Han's introduction and flips them on their head, showing how far he's come. It also directly highlights his character arc, going from selfish and alone to selfless and surrounded by community.
This is the key to writing a strong Resolution for your characters, especially for your protagonist. Pay special attention to how their final scenes show the effects of their arc, both to drive home their truth and give your audience a nice emotional payoff.
Of course, this isn't true of negative arc characters. Negative arc protagonists like Anakin Skywalker or Jay Gatsby get very little Resolution, and what they do get focuses on the damaging effects of their arc more than anything else. Check out the post on negative character arcs for more on that specific case.
Setting Up Sequels:
Lastly we come to sequels. Now that you've finished your first book, you're bound to write a sequel, right?
But what if you have no plans for a sequel yet, or what if you're unsure?
Well the good news is that, no matter what your plans for a sequel are—or aren't—the Resolution should imply a life after your story ends. This makes your story's world feel like a real, living place, one that was truly impacted by the events of your protagonist's journey. As a bonus, this also makes it easy to set up a sequel, even if you don't come back to write it for a decade or more.
Think of your character's life and adventures after your particular story ends and use these to set things up should a sequel ever arise. If you're already half way through planning your sequel(s) then you can weave those later developments organically into the Resolution too!
The Finales of Our Example Movies
Disney's Mulan:
The Resolution:
Mulan's Resolution features two scenes, one that flows directly out of her Climactic Moment, and another that brings her back home, to where she started.
The first begins as Mulan lands below the Imperial Palace, having just defeated the Hun leader, though she damaged the palace in the process. She's greeted by her friends and fellow soldiers and everyone breathes a collective sigh of relief, until the Emperor steps forward.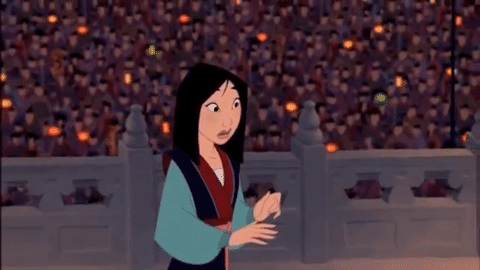 It appears to both Mulan and the audience that she's about to be punished, once again looked down on for being a woman "out of her place." However, at the last moment the Emperor praises her, recognizing her achievements and rewarding her with the offer of a job, as well as with the Emperor's crest and the sword of the now defeated Hun leader. Not only that, but everyone in the crowd and even the Emperor himself bow to Mulan.
This is the ultimate form of respect.
Mulan is no longer an unwanted, overly assertive daughter, but a hero of her nation. Best of all, she's finally gained honor for her family and a place in her society—all she could have ever wanted—thanks to being true to herself. Of course, to truly fulfill her want, it's time for Mulan to return home.
The Return with the Elixir:
Upon Mulan's arrival back home, we get the second half of our answer to her Dramatic Question: "Will Mulan survive the war and return to her family with pride?"
When Mulan sees her father she presents him with the Emperor's crest and the Hun leader's sword, but he tosses them aside. All he cares about is seeing her home safely, no matter her achievements.
He loves her for who she is.
This is a huge moment, both for Mulan and the audience. It's a perfect foil for her earlier scenes with her father. Seeing her go from anxious and lost, sitting on the bench beside her father as he tried to comfort her, to proud and strong, finally returning home, rouses a deep sense of pride in the audience's hearts. It calls back to the symbol of the cherry blossoms, and touches on both Mulan's arc and her want—to be accepted for who she is.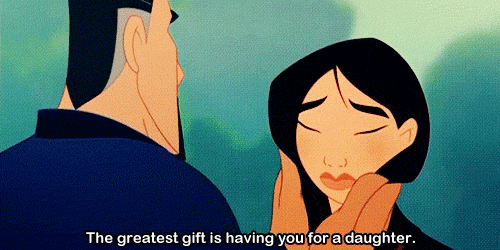 Best of all, this scene ends with Shang coming to find Mulan and return her father's helmet, though everyone sees the romantic implications behind his arrival. Mushu gains a more respected place among the ancestors, and we can all imagine Mulan's life after the credits roll—her growing relationship with Shang, her antics with Mushu, her quiet nights of sharing stories with her father. Her adventure, world, and family feel real and alive in this scene.
There couldn't be a more perfect way to end Mulan's journey.
In Conclusion:
This wraps up Disney's Mulan, and wow—what a journey!
I must admit, this is one of my favorite movies of all time, and one of only a handful that I still own on DVD. However, my own affections aside, I truly believe there's a lot to admire in how this movie is written. You've already seen a lot of why that's the case through this series, but let's take a quick look at some broader elements we had less time to cover in these articles.
Thematically, Mulan deals with how to survive in a world that devalues you.
This is fairly in line with other Disney movies from that time. Most of them deal with similar themes of being an outsider or otherwise constrained by society. However, of all of them—The Little Mermaid, Aladdin, Beauty and the Beast, et cetera—I think Mulan succeeds in exploring these themes the best.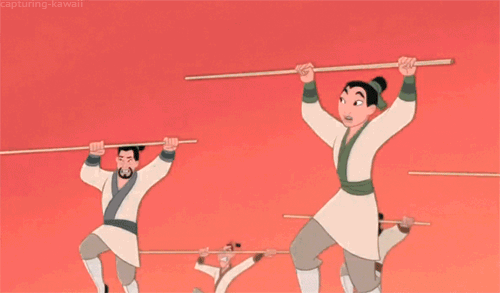 It doesn't shy away from heavy issues like war, sexism, or abuse. At the same time though, it handles these in a way that fits with the comedic tone of the movie. On the surface, this is a simple coming-of-age tale, while closer inspection reveals a close-minded society and its harmful consequences. All of this while still portraying Mulan as a character with depth, motives, and desires beyond romance—a trap most Disney princess movies fall into, save Lilo and Stitch and Moana.
Overall, I think this movie strikes a fantastic balance, makes great use of its symbols—the cherry blossoms, Mulan's father's helmet, the doll—and has little fluff. It's a tight, well-paced, and fantastic movie that exemplifies some of the best aspects of the Three Act Structure!
Nausicaä of the Valley of the Wind:
The Resolution:
Nausicaä's Resolution, while shorter than Mulan's, serves its purpose equally well.
It follows Nausicaä and her village as they welcome the surviving Pejites to live alongside them. Together, the people of the Valley and the Pejites work to rebuild the wounded land, combining their efforts to heal the Valley of the Wind from the scars of war. Asbel, Nausicaa, and Lord Yupa explore the Toxic Jungle together, and the movie ends with a solitary, unpolluted tree growing in the caverns beneath the Jungle.
All of this is interspersed throughout the credits scene, and at first glance it may seem like the movie shirked its Resolution responsibilities. There is no dialog in these scenes, and little "plot" actually happens.
However, I would argue that Nausicaä's Resolution still works, for a few key reasons.
A Living World:
To start, Nausicaä's flat arc was always more concerned with the fate of the world rather than herself. This Resolution puts the spotlight squarely on the returning prosperity of the Valley of the Wind—no particular character is the focus. Instead, the world gets the final spotlight, in line with Nausicaä's arc and her broader journey. Just like Mulan's Resolution gives her character arc a solid, satisfying ending, this Resolution does the same for Nausicaä's world.
The second way this Resolution succeeds is in a way all good Resolutions should—by calling up locations, images, symbols, and themes that have come to define this story throughout the core of the movie. The importance of the wind, of community, the Ohm, and the role of the Toxic Jungle are all touched on in this scene.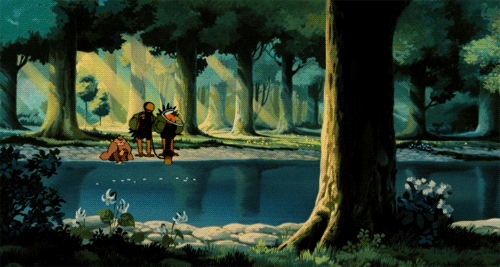 Ultimately, this movie ends having come full circle from beginning to end.
This is especially true of the final moment where we see the tree growing beneath the Jungle floor. It acts as one last affirmation of Nausicaä's truth, reminding us that these issues will continue beyond this individual story—but that there is always hope for positive change.
Lastly, Nausicaä's Resolution implies a living world in ways I'm sure you can already see. The welcoming of the Pejite people, Nausicaä and Asbel's adventures, the rebuilding of the Valley—these things will continue long after the movie ends. Just as we talked about with Mulan, this gives Nausicaä's success real and lasting consequences in the minds of the audience.
In Conclusion:
At last, we've completed both of our movie examples for this series! Just as I talked about some of the broader aspects of Mulan, I'll do the same for Nausicaä's journey here.
Overall, I think Nausicaä of the Valley of the Wind presents a beautiful, fascinating world, one that's well explored while leaving enough mystery to keep the audience asking for more.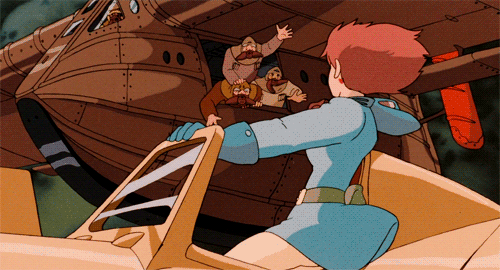 Unfortunately, I also think its themes aren't well served by how on the nose its dialog can be. Frequent proclamations on the nature of good versus evil come off as stilted and forced. Even despite this though, I still think Nausicaä's themes of war and environmentalism are well served by the worldbuilding of the story, even if they aren't by the characters. You can clearly see the effects of WWII and the dropping of the atomic bombs on Japan in this movie—along with many, many other movies by Hayao Miyazaki.
Overall, Nausicaä is an excellent film, and a great example of a flat arc.
While it is hampered by some of the writing, it's held up by its fascinating world and its treatment of the common "good versus evil" narrative. Despite the dialog, no faction within the film ends up truly evil, or purely good, much to the movie's benefit. Miyazaki's later work continues to show this balanced approach, along with his now famous fascination with flight and his talent for writing realistic female characters without being distracted by sexist tropes.
Much like how I praised Mulan for being a Disney princess with her own goals and personal growth outside of a romance, Miyazaki should be commended for how he writes women. They're complex, flawed, and powerful in a way few character are—they are powerful people not because of brute strength, but thanks to their strength of will, patience, kindness, and dedication. In a world that continues to struggle with this, it's always nice to see someone who does it so well.
The Resolution of This Series!
With that said, this series has officially reached it's own conclusion!
This was genuinely such a fun series to write, and I hope you learned a ton about the Three Act Structure along the way—both how to use it in your own writing and how helpful it can be for beginners and experts alike.
Of course, the Three Act Structure isn't the only story structure out there, or the only story structure covered on this blog. If you want to dig even deeper into the world of structure, check out the story structure archives for more. Or, if you're just joining the series and are now overwhelmed at the thought that there are eight other articles to read, consider downloading The Keys to a Compelling Story ebook instead. It's completely free, and it compiles all of the information in this series in an easy to read format.
I hope you'll check it out! 🙂
Do you have any questions about the Resolution? Let me know in the comments!
ACT 1
ACT 2
ACT 3

The Story Structure Series Pt.9: Perfecting the Resolution