How to Break the Shackles of "Plot Versus Character"
There are two sides to every novel: plot and character.
There's no doubt that these two elements are fundamental components of every story. However, many people only feel equipped to handle one or the other. Writers often think of themselves as either plot-driven or character-driven, but rarely both.
When I first began my own writing journey, I was all in on writing characters. I could spend days doing nothing but tinkering with my cast's personalities, playing with names, or making up complex histories for each of them. Yet, none of that hard work translated to a good story, because there was a key component missing.
Why "Plot Versus Character" Misses Half the Picture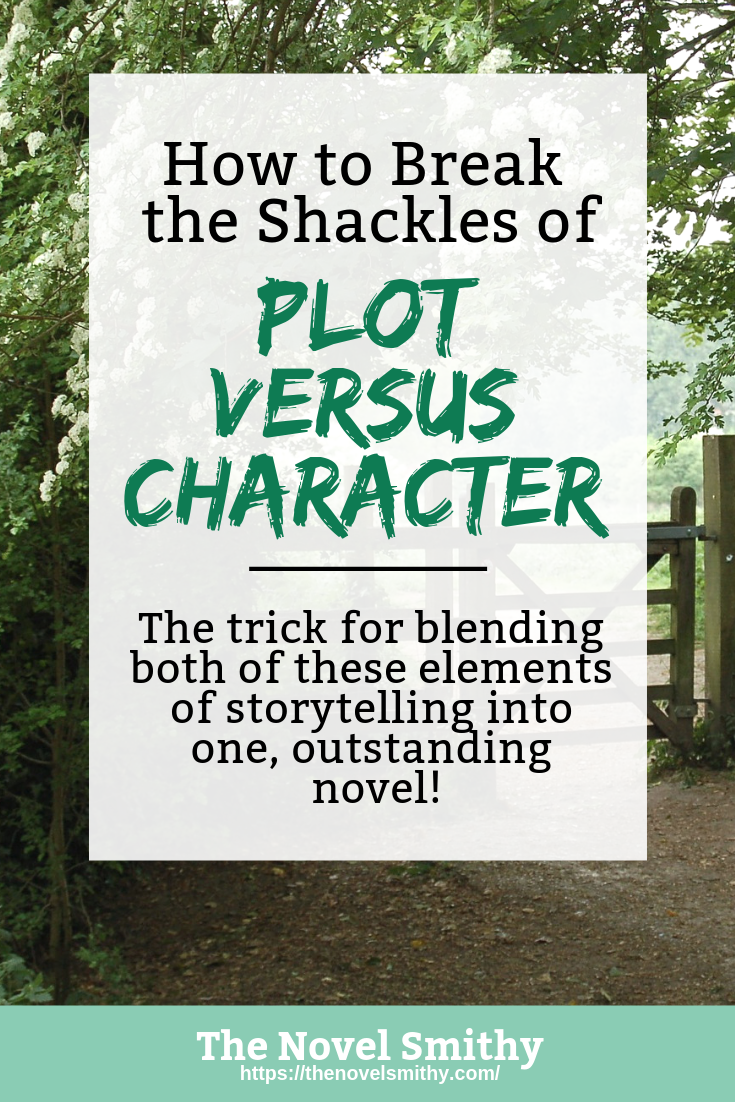 When I first started writing, I had no idea how to be anything but a character-driven writer, because plot wasn't within my wheelhouse. I figured that if I mastered one, the other wouldn't matter as much, but I quickly found out that wasn't the case. I needed to understand both.
In hindsight, ignoring half of writing was foolish, but not uncommon.
The debate between plot-driven and character-driven writing comes up frequently among beginner writers and masters of the craft alike. Everyone has a different perspective, but it's hard to find a story that truly thrives with only half the picture. As Jeff Gerke puts it in the intro to (the aptly named) Plot Versus Character:
"Ask a doctor—or, better yet, ask patients—if it's enough for a surgeon to have a great bedside manner or if it would also be good if she's skilled with a scalpel." – Jeff Gerke
So, it seems the issue isn't that plot-driven or character-driven writing is any better than the other. But if that's not the problem, then what is? Well, my experience struggling to understand both sides of the writing craft taught me a critical lesson: It isn't that writing a good plot is more difficult than a compelling character, or vice versa.
The problem lies in meshing the two together in meaningful, enjoyable ways.
When people talk about being a plot-driven or character-driven writer, they aren't saying they don't value the other side, but rather that they're not sure how both sides should coexist. It's an easy issue to understand and I'm sure you've felt it in the past too (or are feeling it now!)
So, if you struggle with writing strong plots or memorable characters, the question then becomes—how can you become a master of both plot and character-driven writing?
The Differences Between Plot and Character
The Pros and Cons of Plot-Driven Writing:
When you think of plot-driven narratives, you probably think of pulpy action movies like the Transformers series. These stories are designed around action, plot twists, world-ending consequences, and humor. That's what makes them so enjoyable!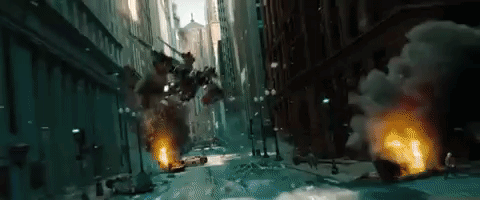 Plot-driven stories are focused on action and excitement.
They're often witty and fast paced.
They're easier to write thanks to systems like story structure.
Plot allows you to explore fun new locations and situations.
Of course, that singular focus on plot-driven storytelling comes with some downsides. Plot-driven stories can feel hollow without characters to invest in. Those world-ending consequences will always have to up the ante to feel meaningful, and the result can often be absurd, bizarre, or even nonsensical stakes.
You can only destroy the world so many times before it starts feeling stale.
Stories can feel empty without characters to get invested in.
It can become hard for your readers to care about the stakes.
Without unique characters, clichéd stories are very obvious.
Write have to artificially raise the stakes of their story's conflict.
The Pros and Cons of Character-Driven Writing:
Purely character-driven narratives fall on the opposite end of the spectrum. These stories are all about a cast of meaningful characters exploring their lives, feelings, backgrounds, and interpersonal relationships.
If done well, you come to sympathize with these characters as deeply as if they were a loved one. Even if the only stakes are the local coffee shop running out of their favorite brew, you care because you care about them.
There's a reason many of the most popular soap operas and TV sitcoms are infamously character-driven.
Characters give readers someone to care about and become invested in.
Readers are left remembering those characters fondly even after the story is over.
You can take your time exploring your cast's thoughts, feelings, and experiences.
Character-driven storytelling is all about the human experience.
Of course, it's rare that a 100% character-driven story will capture a broad audience—or even a narrow one. Stories like these have to be done with tremendous care, and even then, there has to be something for the characters to react to. Often, that outside impetus will be the actions of other characters, but it's easy to fall into a trap where your cast talks a lot with little actually happening.
Character-based storytelling tends to be very complex.
All the moving parts involved in character arcs need to be accounted for.
It's often impossible to push your characters to take action without an external conflict to motivate them.
Readers might lose interest without any action to progress the story.
An Inner Journey and an Outer Conflict
I'm sure you can already tell which side of this debate you'd fall on if you had to choose.
Like I said at the beginning, I have a natural inclination towards character-driven stories. Whale Rider is by far one of my favorite movies of all time and, while there is a plot, 95% of the movie is about nothing more than the relationship between Pai and her grandfather. It's enough to make me weep, but it's not for everyone, precisely because it doesn't have a strong plot.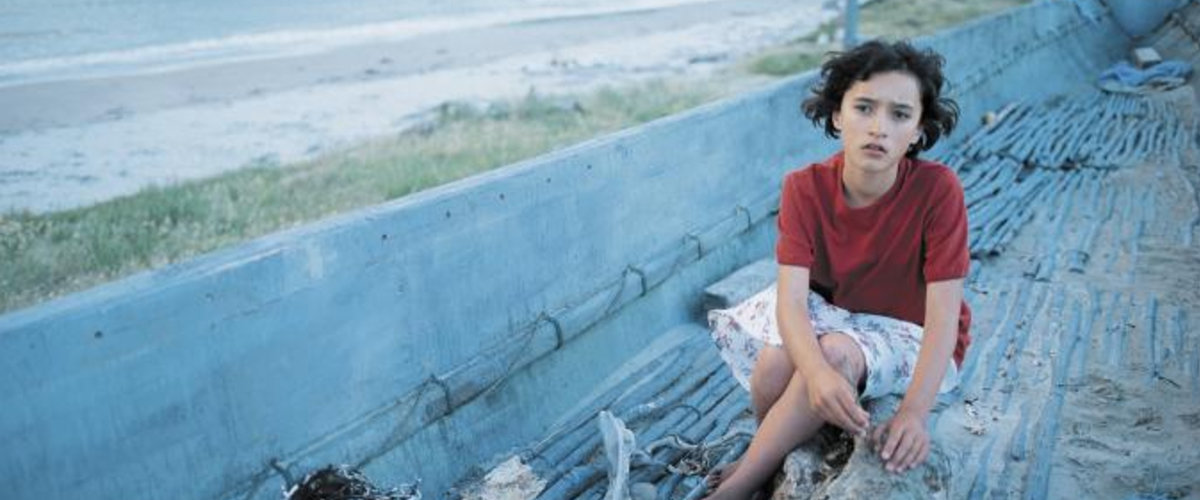 Ultimately, regardless of what you naturally prefer, good storytelling requires a more balanced approach. Plot thrives when it has strong characters to give it meaning, and characters hunger for a plot to motivate their actions. When looked at more closely, it's undeniable that plot and characters need to coexist, no matter how plot-driven or character-driven your writing is.
Of course, that doesn't solve the problem of how to blend these two elements in your writing. That's what's truly difficult. Fortunately there's a secret that makes this all much less complex. If you're writing your novel based on story structure, or creating your characters based on character arcs, then guess what:
You've already figured out how the two blend together, you just haven't realized it yet!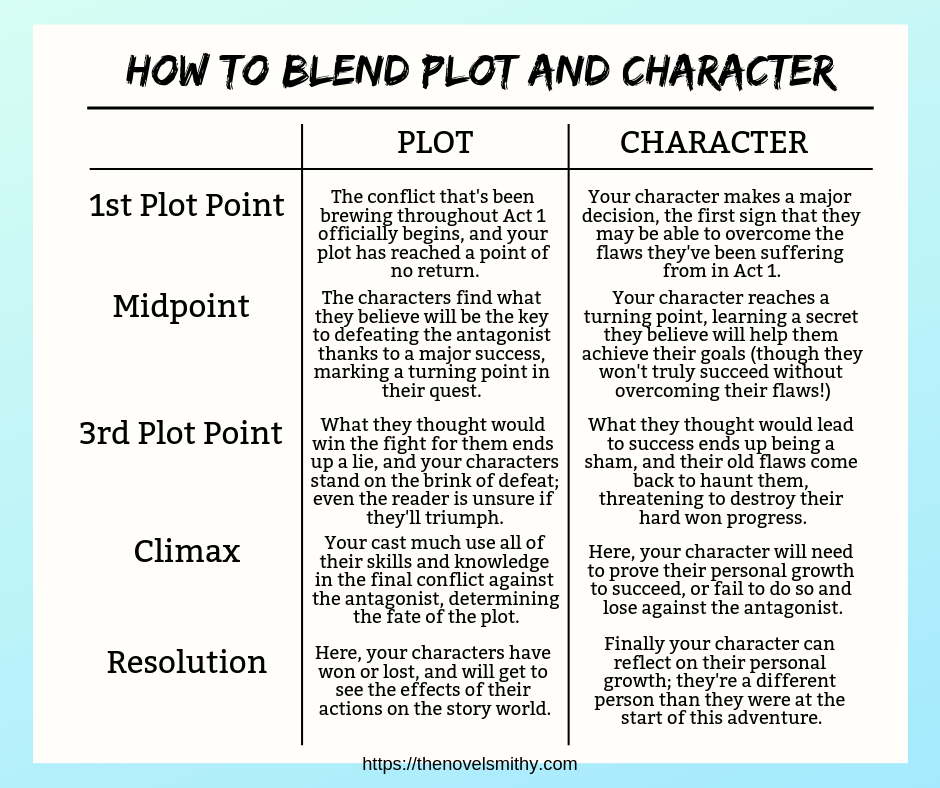 You see, plot and character are intimately connected.
As the plot progresses from a dominant antagonist in the first half, through the Midpoint where the cast turns the tides in their favor, down to the Third Plot Point where all seems lost, your main characters are going through the same ups and downs as your plot. Your character's inner journey ultimately matches the outer conflict of your plot.
How This Applies to Your Writing
Here's my test for you:
If you truly want to master both plot-driven and character-driven writing, first master them separately. Hone in on your understanding of story structure, and then dive deep into character arcs (or vice versa!) Once you understand how both work on their own, pull out a sheet of paper and outline your story. Pick whichever side is easiest for you first and go through the story beat by beat.
Focusing on Characters:
For instance, I'm most comfortable with character-driven storytelling, so I would create my protagonist's character arc first.
As an example, let's create a classic Western based on a story I started in the article on "show, don't tell" a few weeks ago:
Act 1: Maxwell begins the story a reluctant protagonist. He's anxious about rocking the boat and creating chaos, though he regrets his past decision not to become sheriff when it was offered to him. Overall, he's a coward.

The First Plot Point: Maxwell is forced to take action, putting himself on one side of a deadly conflict. It's no longer about him choosing to be a coward or not—trouble is out to find him.

Act 2.0: Of course, Maxwell will do everything he can to avoid the conflict at first, trying clever ways to diffuse tensions or simply disappear. However, he'll never succeed.

The Midpoint: Maxwell will display his courage. In the process he'll learn something about the antagonist that seems like the perfect way to defeat him, without Maxwell having to be the deciding actor.

Act 2.5: Maxwell will begin pursuing this secret, trying to move the chess pieces into place for the antagonist's final defeat. As he does so, he'll show more and more courage, though he'll resist this.

The Third Plot Point: It all comes tumbling down, and Maxwell's cowardly nature seems inevitable to him. He wants to be stronger, he truly does, but he doubts his abilities.

The Climax: Finally Maxwell prevails, finding the inner strength to prove his courage and confront the antagonist face to face.

The Resolution: The conflict has past, and Maxwell can look back on the man he was and realize how much has changed. He's braver now and has accepted the responsibilities he should have from the beginning.
Focusing on Plot:
Of course, that's only half the picture. Where is the plot that's causing all this wonderful growth to occur? This is where I'd create my plot's outline, using the same structure as above:
Act 1: Maxwell lives in a town bullied by a brutal sheriff and his cronies. As of yet, no one has had the courage to stand up to them, and Maxwell is no different.

The First Plot Point: In a sudden shift, a child shoots and wounds the brutal sheriff, and Maxwell's conscious won't let him leave the child to be slaughtered by the sheriff's loyalists.

Act 2.0: Maxwell and the child fight to escape the town, Maxwell's family in tow. It's not easy, and they're pursued while the town itself faces a difficult standoff.

The Midpoint: While hiding out with a sympathetic rancher, Maxwell makes friends with an ally of the governor who promises the help of the US army. He needs Maxwell to get them into town safely and bring the other townspeople on board. Maxwell simply has to accept—he's realizes that no place is truly safe until the sheriff is behind bars.

Act 2.5: Maxwell knows this is his chance and sneaks back towards the town to rally support and set the plan into motion.

The Third Plot Point: Just as the army is about to arrive to end the standoff, the sheriff's cronies reveal their trick. The army was diverted miles away in the wrong direction by a stampede of cattle and is likely never to arrive. Meanwhile, Maxwell and his allies are trapped in town.

The Climax: With no other choice, Maxwell rises, giving himself over to the sheriff's cronies, who take him to the now healed sheriff. In an epic brawl, Maxwell kills the sheriff as the town erupts in conflict. Ultimately, Maxwell's side wins.

The Resolution: The fight finished, Maxwell accepts the title of sheriff for himself, bringing his family and the child back into town to live peacefully. He watches around him as the town can finally flourish without the fear of brutality hanging over them.
Bringing it All Together:
"The Holy Grail of fiction is to write the novel with the perfect balance of character and plot, of memorable people and a stirring story. The reader cares for these people and is desperately engaged in what they've been caught up in." – Jeff Gerke
The story I've created above is simple overall, but I imagine you can already see how its plot and characters intertwine. Maxwell's inner journey matches the progress of the outer conflict. While he's on the run, he's mentally running from his flaws as well. When he finally turns back to take action, he also embraces his own courage and strength.
Of course, to create this effect, you need a strong understanding of both sides of the writing spectrum:
While stories can exist without both sides, they'll rarely reach their full potential.
In my opinion, it's time we broke out of the plot-driven versus character-driven narrative, and realized just how much better it would be if we used a bit of both!
Which are you better at writing, plots or characters? Let me know in the comments!