Character Backstory: Three Steps for a More Balanced Approach
Backstory gets a bad rap in the writing world…
I'm sure you've heard all about how bad character backstory can be. It's far too easy to overdo it, overwhelming an otherwise interesting novel with flashbacks and dream sequences. Yet, in the next breath you hear how important it is to know your character's background, their wound, their inner struggle, and more. When you look closely, all of these have their root in your character's backstory.
So, this presents a problem—how can you avoid the problems with backstory, while also using it to write interesting, well-developed characters? Well, the key here is balance. By knowing the role backstory should play in your novel, you can infuse your story with a healthy dose of history, without drowning in it!
The Purpose of Character Backstory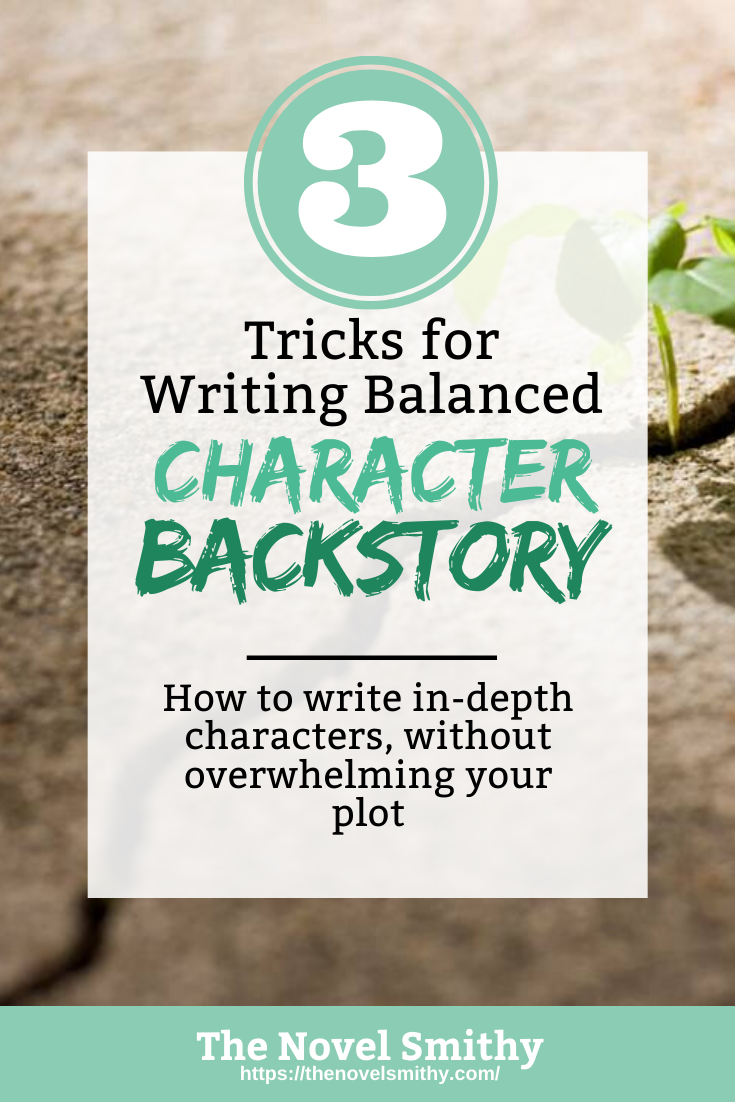 When writing a successful novel, you need to fulfill a few important things. You want fleshed out and engaging characters, an interesting world, and a conflict that pulls your readers through the plot.
A well-executed character backstory serves all of these goals.
While it may not seem like it at first glance, character backstory actually plays a huge role in your novel.
For starters, it forms the foundation of your characters' arcs. It influences who they are, their skills, fears, hopes, and prejudices. A well-built backstory makes your characters more than just a collection of traits decided on by a distant author. Instead, they turn into real people influenced by their past experiences, just like we all are.
Alongside fleshing out your characters, backstory can do wonders for your world building, especially when there's a lot of history shaping your story's world.
I myself am a bit of a history nerd, but your novel's backstory can be simple and straightforward, while still have a big impact! Even if there are no traditionally "historical" elements to your novel, the backstory you do create still provides insight into your world's society, based on the memories and experiences of your characters.
Finally, backstory adds tension to your novel.
Tactfully placed character backstory leaves a trail of breadcrumbs for readers to follow deeper and deeper into your story. Soon they become curious as characters mention past events and wonder how their stories connect. Now you've got your readers interested, and that upfront investment becomes a willingness to follow your cast until the very end of their story.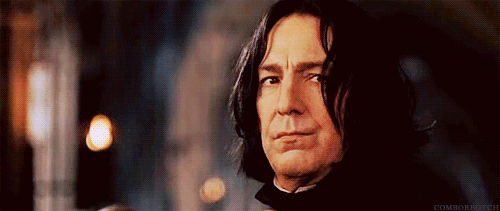 Ever heard of Severus Snape? There's no better example of a character whose backstory endeared them to millions of readers than this guy—even despite his questionable morals.
Of course, none of this works without well-written backstory to support it. So, how can you write better backstory for your own novel?
The 3 Traits of Well-Written Backstory
Their Backstory Has a Purpose:
Your character was born. Their mom was a CEO, their dad was an architect. They went to Bird Grove Elementary School and their 3rd Grade math teacher was Mr. Richards. They named their childhood pet Sir Barks-a-lot.
These make for great security questions when you inevitably forget your email password. In fact, you probably have a decent collection of details like these scattered through outlines and notebooks.
However, security questions rarely make for good backstory.
While these can be helpful to get a grip on your character as you're first working them out in your mind, this is less true when you begin writing your actual novel.
I know it's tempting to put this info into your story—you've done all this work and don't want it to go to waste right? Well, to start, no part of the brainstorming process is a waste, because it grows and informs the story you end up writing. However, it doesn't always need to make it into the story itself.
The key to knowing when backstory belongs in your story is its purpose:
Does it serve an important role in your main story?
Will it drive your plot in some way?
Does it immediately contribute to your character's arc or their inner struggle?
Is it the main cause of your character's internal conflict or behavior?
Does it reveal information that will become critical later in the story?
If it fulfills any of these criteria, great! The rise of Sir Barks-a-lot as puppy dictator of the world would definitely put your protagonist in an interesting—and relevant—position! However, if the past life of your protagonist's lovable fur ball is only set dressing, it's best to leave it out.
Remember, extraneous backstory isn't helpful to your reader. Instead, it just distracts from the story at hand.
Their Backstory is Delivered Over Time:
Just like your character's backstory wasn't written in a day, it shouldn't be revealed in one either.
Take your time when revealing your character's backstory. Rather than creating an information dump, use it to build suspense and interest. Much like I mentioned above, backstory can be an excellent tool for building tension in your novel.
Because of this, well-written backstory is delivered in drips, not a waterfall.
Well-written backstory is delivered like a leaky faucet, not a waterfall. #amwriting
Click To Tweet
Much like how your novel's Hook gets your reader engaged with your novel, your character's backstory should do the same. By spreading it throughout your story and only revealing it during key moments, you give your readers one more reason to keep reading.
So, engage their curiosity and make them work to uncover the tantalizing history of your cast. Not only does this make your novel more interesting on its own, but it can spark a slew of wacky fan theories, which are great fun in their own right!
Their Backstory Respects the Main Story:
Finally—and building off the previous two traits—your character backstory should pay homage to your main story.
What do I mean by this?
Well, are your characters' backstories taking up so much space that they're derailing your main story? Does your reader forget what was happening in your plot because of extended flashbacks or reminiscing from your protagonist? These are all signs that your backstory is drowning out your main story.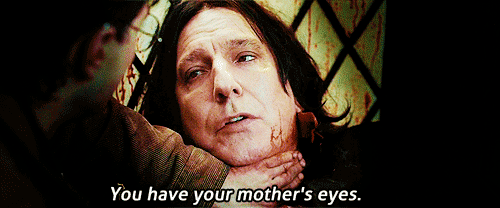 What's important to remember is that backstory is meant as a supplement to your main plot and character arcs—it should expand on them in a meaningful way. That's why backstory is included with a purpose and is revealed over time. If we had learned of Snape's history with Harry's family in book one, it would've taken all the mystery and intrigue out of his character.
Ultimately, be careful to prevent your character's backstory from taking over your main plot. Remember, you chose the story you're writing for a reason! If your backstory is so much more interesting than the story at hand, maybe that should be the topic of your novel instead.
Creating a More Balanced Novel
If you take anything away from this article, I hope you remember this:
Don't shy away from backstory—just use it well.
As you can see, backstory is a great thing, and serves an important function in your story. It adds depth and intrigue, and can be the perfect way to further engage your readers with your characters. Leave them a trail of breadcrumbs to follow, and you might have your very own Severus Snape on your hands!
How does character backstory fit into your novel?
Let me know in the comments!