The Two Types of Conflict Every Novel Needs
Have you ever read a story that's going nowhere?
You read page after page, chapter after chapter, but get no payoff for your investment. Characters talk and travel, maybe fight a few battles, but it all feels flat. Boring. Routine.
You're never engaged by the story. Ultimately, a quarter of the way through the book—or maybe even less—you set it down, pausing to unload laundry or make dinner, and you never return to it. What was once a story with potential ended up lacking the one thing every good story needs—conflict.
The Importance of Meaningful Conflict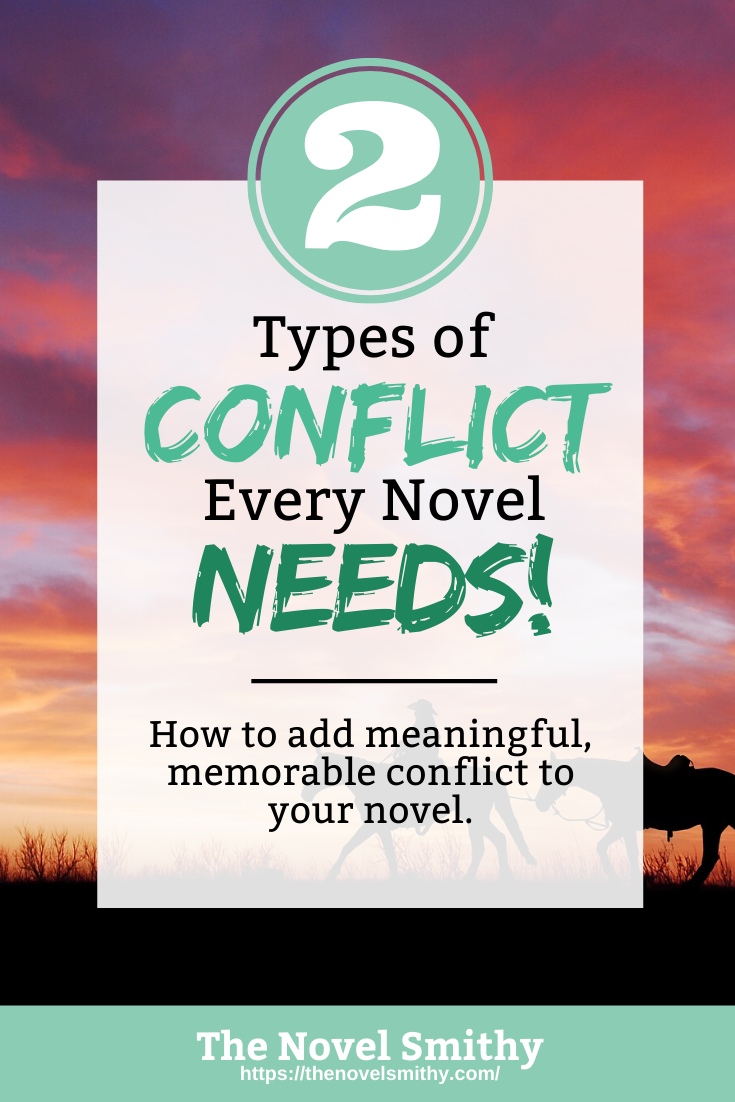 When asked if conflict is important to a story, almost every writer would answer with a resounding yes. Yet, far too many novels fall short in creating meaningful, engaging conflicts. Why?
Well, because it's not as simple as adding conflict for conflict's sake.
You see, conflict is one of the foundational elements of any good novel. It's responsible for driving your story forward, entangling both your cast and readers in your plot. It also determines your end goal, as well as the outcome of every plot point along the way.
Without an engaging conflict, there's little reason for your characters to do much of anything in your story—and for your readers it's much the same. Why read a book where nothing's happening when there are so many others out there where something is?
How to Add Conflict to Your Story
Unfortunately, many think the solution to this problem is as simple as injecting any old conflict into their story. However, conflict for its own sake can lead to many of the same problems as a lack of conflict.
That's because conflict comes in two, important forms: Macro and Micro conflict.
Your macro conflict is the overarching plot of your story—it's the primary conflict your cast is working to overcome. On the other hand, micro level conflict focuses on the individual scenes, characters, and events that build to that larger macro conflict.
When there's no macro conflict, the micro conflicts you create just to "add conflict" fall flat, because they aren't building to any cohesive endpoint. Similarly, a single macro conflict with no micro conflicts building up to it will take so long to pay off—and feel so jarring when it does—that your reader will give up on your story before they get there.
Ultimately, the key to creating compelling conflict is balance. More specifically, you need to balance both types of conflict if you want to write an engaging novel!
Two Types of Conflict: Macro Versus Micro
Macro Conflict: The Plot
To begin, let's look at your story's macro conflict. This will be the foundation your micro conflicts later build from.
Essentially, your macro conflict is the plot of your story.
It's the driving force that pushes your characters towards the Climax, and it's what they will ultimately resolve by the Resolution. Be that saving earth from alien invasion, convincing their crush to marry them, or making it back home after an adventure gone wrong, this macro conflict is the external problem your protagonist must face.
Another way to think of this macro conflict is as the one line synopsis you would tell a friend to describe your favorite story. For example, the 1953 western movie Shane follows a lone gunfighter as he tries to escape his past while defending local homesteaders in a lonely valley.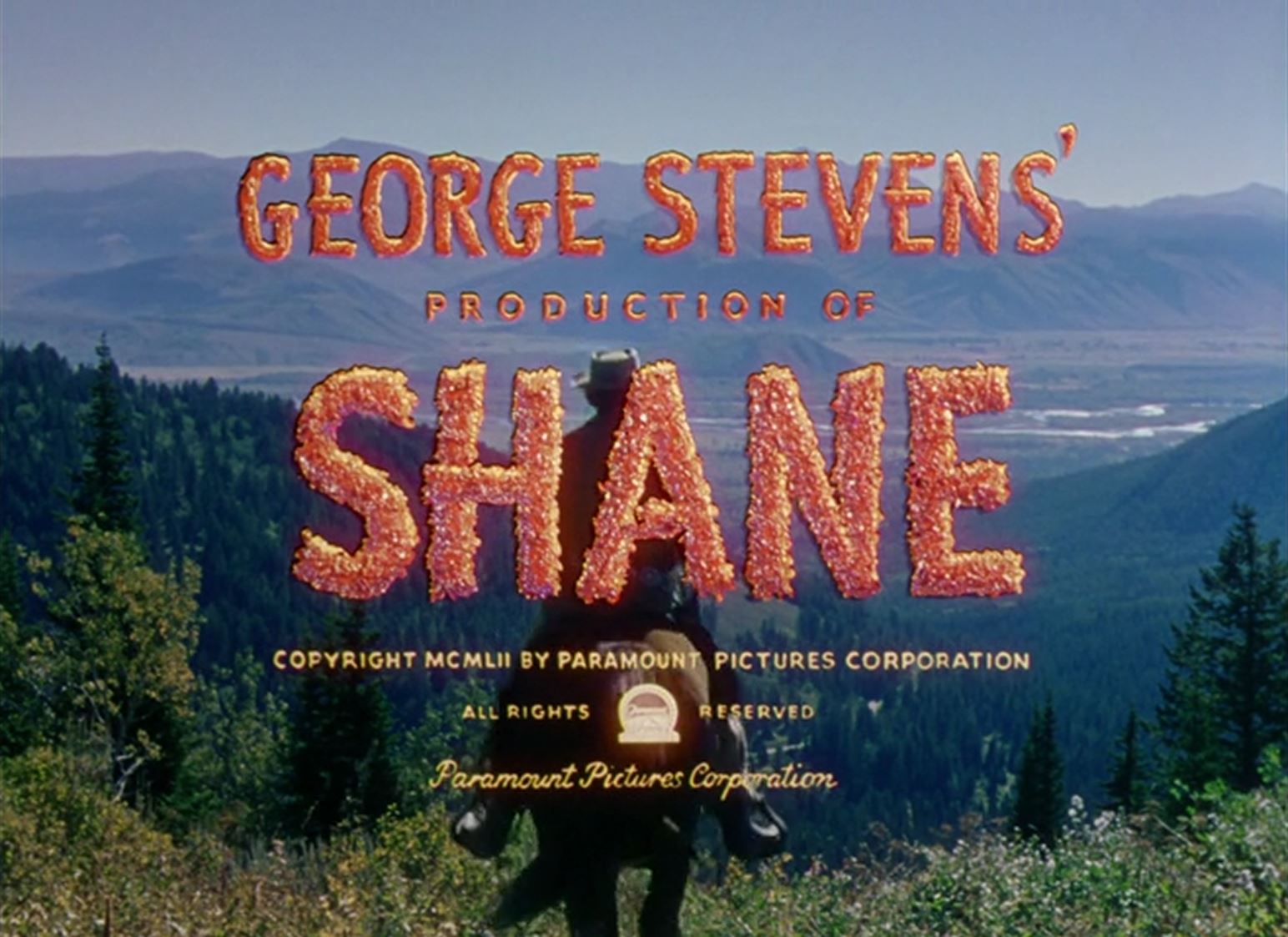 These homesteaders have settled there, but a local cattle driver named Ryker feels he should control the valley for himself. He's willing to loot, burn, and kill to drive them out, and as Shane become increasingly involved with the homesteaders' struggles, so too does he become the target of Ryker's wrath.
When asked to explain this movie, what would you say?
Well, you'd likely tell your friend it's a western about a lone gunslinger who gets caught in the fight between a group of homesteaders and a violent cattle driver. That is the macro conflict of the film.
The Role of the Macro Conflict:
Beyond encompassing your plot, this macro conflict also fulfills important structural roles within your story.
As I mentioned previously, a story without a clear and compelling macro conflict will inevitably fail to draw its readers in for the long haul—and that's because a story without a macro conflict lacks a key structural element:
The Dramatic Question.
If you're unfamiliar with it, your story's Dramatic Question is the question you leave readers to wonder about throughout your story. Importantly, this question hinges on their desire to see your story's macro conflict resolved. It's one of the most important aspects of your novel and needs to be established early on—without it, you'll struggle to keep your readers invested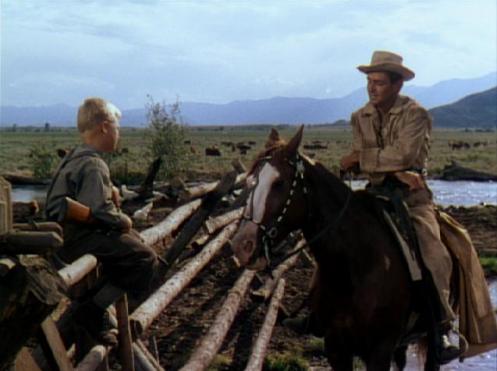 Fortunately, Shane establishes its Dramatic Question—and its macro conflict—right in the opening scene of the film.
When Shane is first confronted by one of the homesteader and then Ryker, the audience immediately asks, "Will Ryker succeed in chasing out the homesteaders, and how will Shane become involved?" This question persists until the Resolution of the film, encouraging viewers to stick around and see the story through, exactly as the macro conflict should.
Micro Conflict: Scenes
With macro conflicts out of the way we can shift our focus to micro conflicts, which serve as the foundation of the individual scenes and character interactions that form your story.
For scenes, the role of micro conflicts is easy to understand.
These micro conflicts are what push your characters to reach specific goals and react to different events as they work towards overcoming your larger macro conflict—and this conflict is a key element of scene structure.
As your characters move through your story, they'll be confronted by these micro conflicts, all of which are small pieces of your larger plot. They'll then struggle to overcome that micro conflict, leading them to another, and then another, until they reach the Climax and confront the macro conflict of your novel.
In this way, each scene is built on a single micro conflict.
By paying attention to these micro conflicts, you ensure you're always pushing your plot forward, towards the resolution of your macro conflict. This prevents your story from growing stale, and has the bonus effect of getting your readers invested in each scene of your novel.
While you may have a strong Dramatic Question, your readers might loose interest unless you take the time to engage them with each and every scene by presenting relevant micro conflicts. By doing so, you give your readers a clear metric with which to judge your characters' progress towards their goals.
As they see characters fail or succeed, they're both reminded of the larger macro conflict and encouraged to read more to discover how the next scene will play out.
The Role of Micro Conflicts:
Fortunately, Shane acts as another great example of this.
With a macro conflict based on the struggle between Ryker and the homesteaders, you can probably guess what kind of micro conflicts you'll find. For example, one scene focuses on Ryker's men harassing Shane in town. This individual scene ends with Shane retreating, but a followup scene returns to that same micro conflict, this time with Shane engaging Ryker's men and ultimately winning in a bar fight.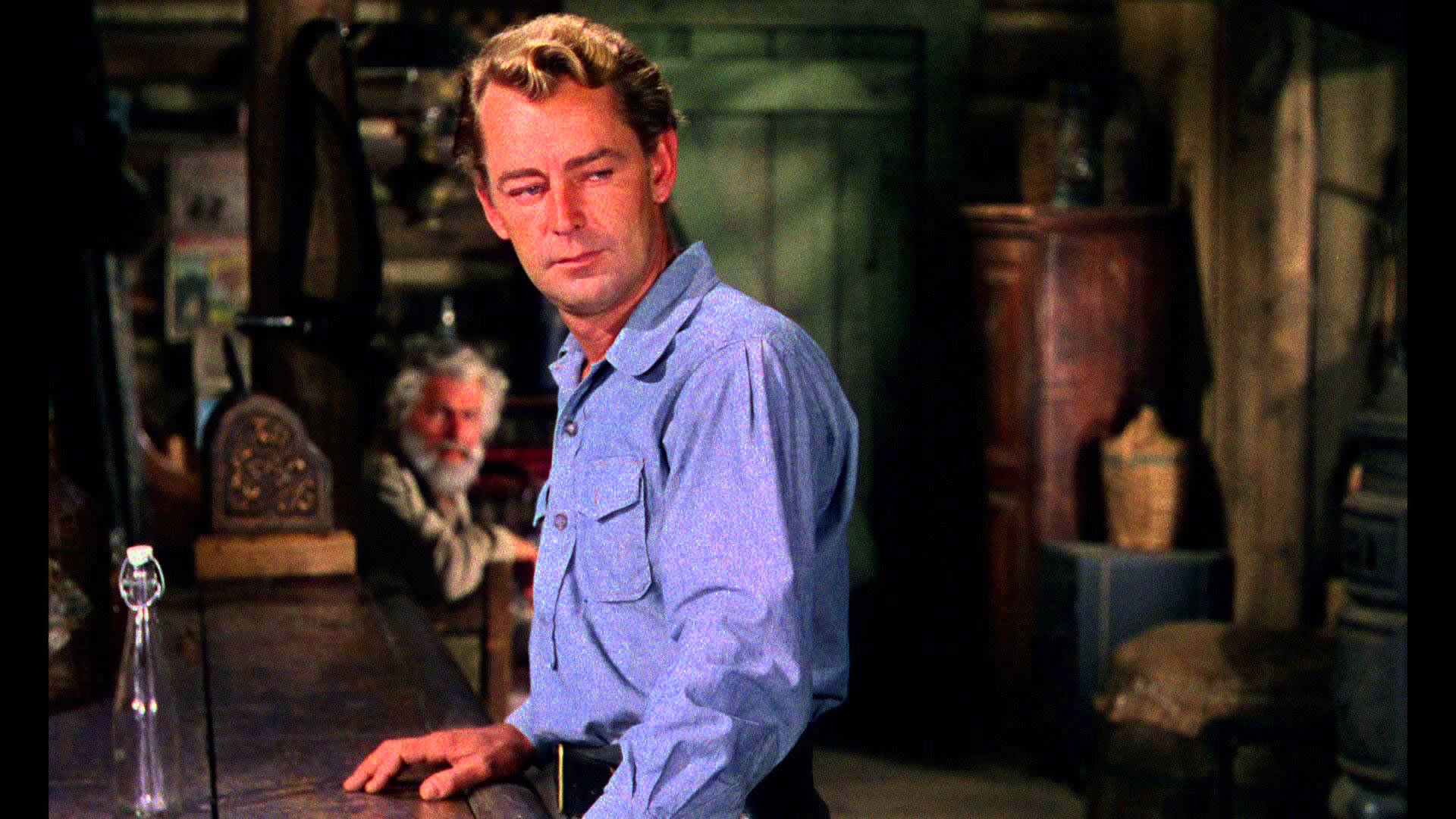 This will ultimately grow into an even larger micro conflict as the next scene focuses on Ryker trying to kill Shane out of revenge.
In this way, each micro conflict in the film builds on the next. Best of all, each one also relates to the macro conflict, cascading into ever increasing tension that ultimately end in Shane's final confrontation with Ryker, resolving the macro conflict of the story.
Micro Conflict: Characters
Similarly, micro conflicts also drive the behavior of your characters.
These character specific micro conflicts come from the tug of war between that character's want and need as they fight against their inner struggle. Just like with scenes, a character's micro conflict will relate to the macro conflict, dictating their behavior and their investment in the larger plot.
For Shane, his personal micro conflict is his struggle to escape his past.
He's torn between wanting to give up his gun-fighting ways and needing to defend the homesteaders. He begins his story on the side of his Want, but thanks to the micro conflict of each scene, he's forced to use his skills to fight for a larger cause—and against Ryker.
This character based micro conflict drives how Shane relates to the larger macro conflict, as well as how he engages with Ryker and the other homesteaders. It isn't extraneous, but rather intertwined with the larger macro conflict of the story, making his personal struggles feel relevant and impactful—just as it should! 🙂
How to Combine These Two Types of Conflict
So, how do you ensure that your macro conflict is clear and your micro conflicts are relevant and well executed?
Well, to start, you need to define your macro conflict for yourself:
What is the overarching conflict of my story?
What are my characters seeking to overcome or achieve?
What is my Dramatic Question?
How is my story resolved?
Once you understand what your story's macro conflict is, you can explore micro conflicts that build into that macro conflict.
Just as Shane begins each scene with a new micro conflict, so too should your own story use its micro conflicts to move towards the resolution of your macro conflict. This helps ensure your story keeps a consistent pace and keeps your readers engaged.
How to Handle the Two Types of Conflict in Subplots
Of course, every story is likely to have a handful of subplots. These can focus on anything from the interpersonal relationships of your cast to the adventures of a specific character—but they will always be built on conflict, just like your main plot.
However, subplots aren't necessarily connected to your macro conflict.
If that's the case, you'll need to take the extra step to create a macro conflict and specific micro conflicts tailored to that subplot.
For instance, Shane spends a few scenes on the growing relationship between Shane and Marian. The macro conflict for this subplot focuses on the tug of war between their fondness for one another and their different perspectives. Marian outright hates guns, while Shane views them as simply tools, neither good nor bad. This drives the micro conflicts of this subplot, as the two struggle to come to terms with one another.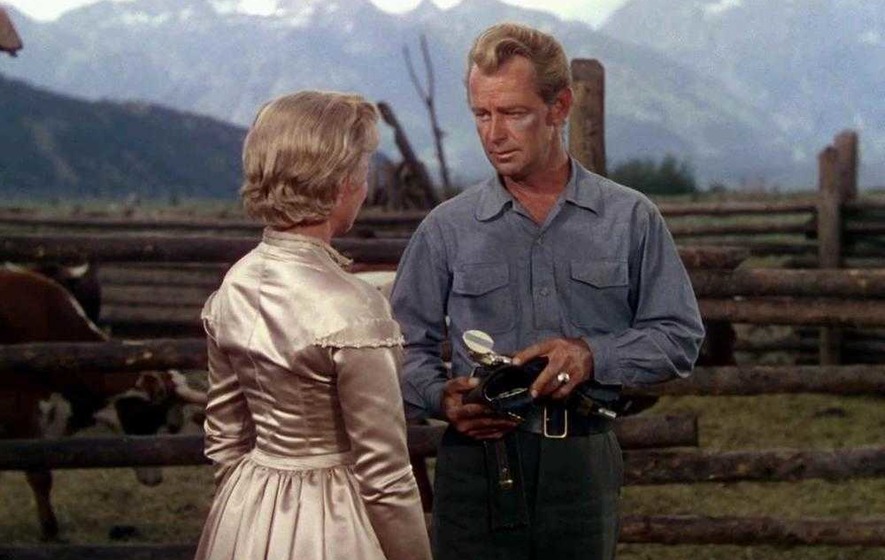 Of course, this subplot isn't totally separate from the main story.
While this subplot seems unrelated to the main plot's macro conflict, it does tie into the theme of honor that run throughout the film. In this way, the movie uses a subplot to bolster the strength of the overall narrative, even though the subplot's macro conflict is only tangentially related to the overall macro conflict.
Putting the Types of Conflict to Work in Your Novel
Ultimately, regardless of whether you're dealing with subplots galore or only one main plot line, your focus when outlining these two types of conflict should be to keep each scene and character relevant to the broader story. By understanding the relationship between these two types of conflict, you can ensure that no page feels like wasted time.
Keep everything meaningful and you can rest assured that your readers will hate putting your book down, no matter how long the laundry machine sits beeping at them! 🙂
How do these two types of conflict affect your novel? Let me know in the comments!