How to Create a Personalized Writer's Notebook
Looking for an easy way to organize your writing life?
If so, you've come to the right place! Whether you keep things minimal or create complex bujo-style layouts, a writer's notebook is the perfect tool for everything from organizing your writing schedule to planning your novel, honing your craft, and much more.
Of course, creating your own writer's notebook does come with some challenges. After all, it's easy to get sucked into the hype and fill your notebook with things that don't really benefit your writing. So today, let's look at how to create a writer's notebook that's truly tailored to you—along with what you'll actually need to make your new notebook work!
What is a Writer's Notebook?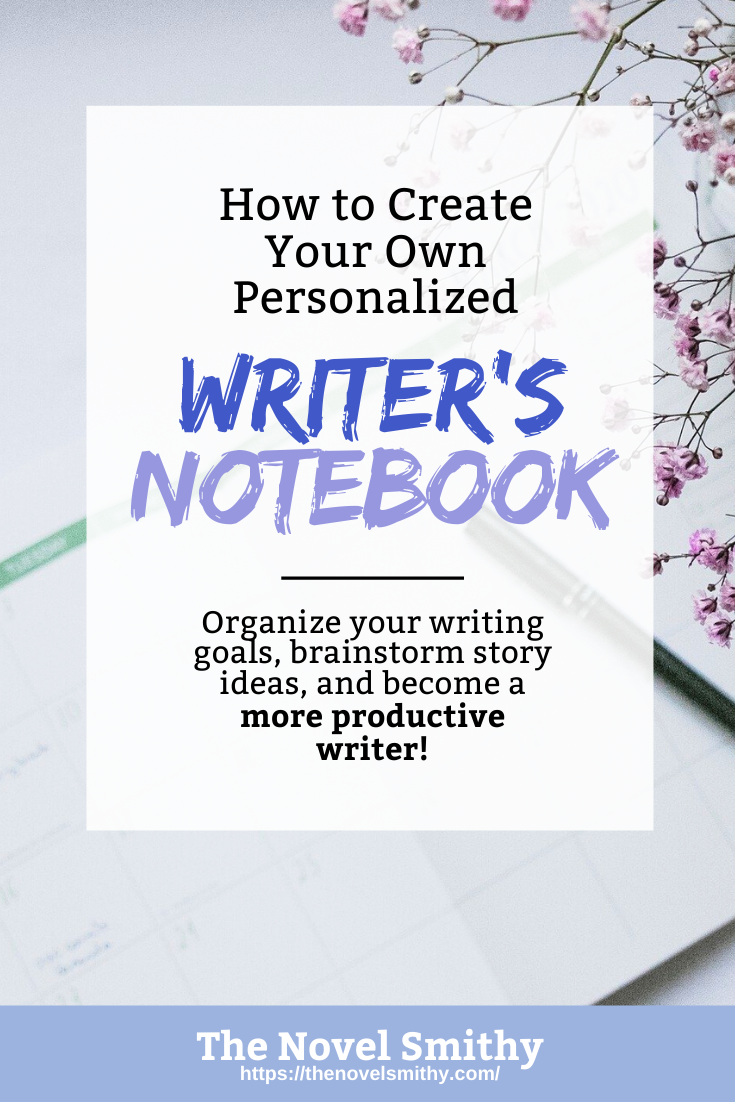 The idea of a writer's notebook has been around for a long time, with everyone from Virginia Woolf to Mark Twain and Sylvia Plath using one at some point in their writing career. All of these writers understood the value of having one dedicated space where they could focus on their writing, and looking inside their respective notebooks is like peeking into their own private worlds.
This is the real benefit of having a writer's notebook.
You see, a writer's notebook is essentially a way for writers to keep track of their story, organize their brainstorming efforts, set and manage writing goals, and a lot more.
However, it also goes beyond this.
A writer's notebook is a private space where writers can express themselves without fear of judgement and without their inner editor hanging over their shoulder. In many ways, this means a writer's notebook isn't that different from a journal or a diary—but whereas those focus on your day-to-day life, your writer's notebook will be entirely dedicated to your writing.
Why Should You Use a Writer's Notebook?
So, why should you consider keeping a writer's notebook?
Well, one of the primary benefits of a writer's notebook is that it's always there when inspiration strikes—even at the oddest of times. Because your notebook is a physical object, you can easily keep it on hand for whenever you need it. Leave it on your bedside table to record your dreams, or stick it in your bag to write down intriguing conversations you overhear while out and about.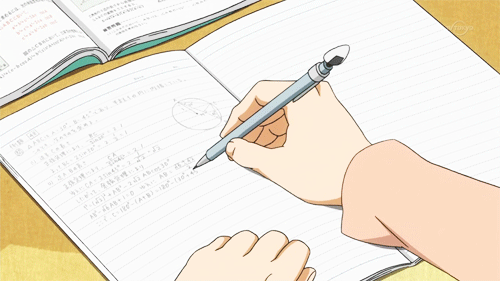 Even better, research has actually shown that putting pen to paper not only sparks our creativity, but can also help us remember things more easily—which is just one more reason why keeping a writer's notebook is such a good idea!
Of course, those aren't the only benefits. Keeping a writer's notebook can also help you:
Set writing goals and stick to them
Track your progress as you write
Motivate yourself to work on your novel
Flesh out your outline and collect story ideas
Get to know your characters
Freely explore your story's potential
That last one is especially important, because in the age of social media it's more tempting than ever to share every aspect of our lives—especially as new authors looking to build a readership. However, some parts of the writing process are very personal, and this is where a writer's notebook really thrives.
By keeping a physical notebook, it's easier to create some separation between your private, creative life and your public life. You'll be less tempted to take a screenshot and share your latest work, and you'll have greater license to experiment and explore your creativity—without concern for what others might think.
4 Steps for Setting up Your Writer's Notebook
Gather Your Materials:
With all that said, let's talk about how to create a writer's notebook of your own!
To get started, all you need is some kind of notebook and your writing instrument of choice. This might be a simple composition notebook and a pen you got from work, but you can also invest in fancier materials if you want to—some writers even go all out with leather bound journals and pro-level calligraphy pens.
Of course, you aren't limited to just a notebook here! Your writer's notebook can be simple and minimal, but it could also be complex and artsy—whatever inspires you to be creative.
Here are some other supplies you might consider:
Markers
Colored pencils
Washi tape
Stickers
Scissors
Now, before you make a trip to your local office supply store, I do have one warning—your notebook needs to be functional first and foremost.
You see, the more complex your writer's notebook gets, the less room you'll have to experiment and be messy. Sometimes simplicity is freeing, because you won't have to worry about messing up your layout or not having the perfect marker on hand when an idea strikes. This isn't to say you can't express yourself with your notebook, of course—just ensure your writer's notebook is a welcoming space, not one that creates unnecessary pressure.
Consider Your Needs:
With your materials chosen, it's time to figure out what your new notebook can do for you.
As I've mentioned a few times now, the ideal writer's notebook is one that's tailored to your unique needs—not a cut-and-paste template you find online. So, take a moment to ask yourself a few questions:
What do you want your writer's notebook to do for you?
What are you trying to solve in your writing life?
What do you find difficult about your writing?
What are your writing goals for the coming year? What about next year?
For example, if you find deadlines and scheduling stressful, then you probably won't want to include a to-do list or a list of goals in your notebook. On the other hand, if you're craving a solid routine, then outlining your schedule and your writing goals would be perfect!
Ultimately, setting up your new writer's notebook is the perfect time for self-reflection.
Take a moment to consider what you're looking for out of your writing, as well as what you want to improve on in the months ahead. Once you know what your goals and desires are, you can start planning your notebook's layout.
The ideal writer's notebook is one that's tailored to your unique needs—not a copy-and-paste template.
Click To Tweet
Plan Your Layout:
Having some kind of organization in your notebook can be really helpful. So, before you dive into writing, let's develop a basic plan for your writer's notebook layout.
The keyword here is basic.
As I mentioned earlier, getting too complex and rigid with your writer's notebook tends to be more detrimental than not—and the same goes for your layout. You want your writer's notebook to be flexible enough to handle anything you throw at it, especially as your needs change over time.
With that said, what should you include in your layout? Well, the main thing I recommend is creating a "writing cheat sheet" on either the inside cover or the first page of your notebook.
To set up your cheat sheet, write down:
The date you started your notebook
A blank space for you to fill in the day you finish it
Your big picture goal, such as finishing your first draft by the end of the year
And your current project's working title
Alongside these basics, I also like to include a progress bar that I fill in as I work on my current draft, along with a brief list of my goals for each quarter of the year. I leave plenty of space to update these as I go, and I often fill them in in pencil if I think they might change significantly throughout the year.
Overall, this cheat sheets ensures you know exactly what you're working towards, and creates a great foundation to build your writer's notebook from. However, you aren't limited to just these things—if you have ideas for other information you would find useful, definitely consider including it in your writer's notebook layout!
Make it Your Own:
Finally, you need to make your writer's notebook your own.
While I've tried to share my best advice in this article, at the end of the day that's all it is—advice. You may hate the idea of a cheat sheet, and that's ok! Likewise, you may be all in on creating complex illustrations and layouts, and that's ok too. It all depends on what your ideal writer's notebook looks like.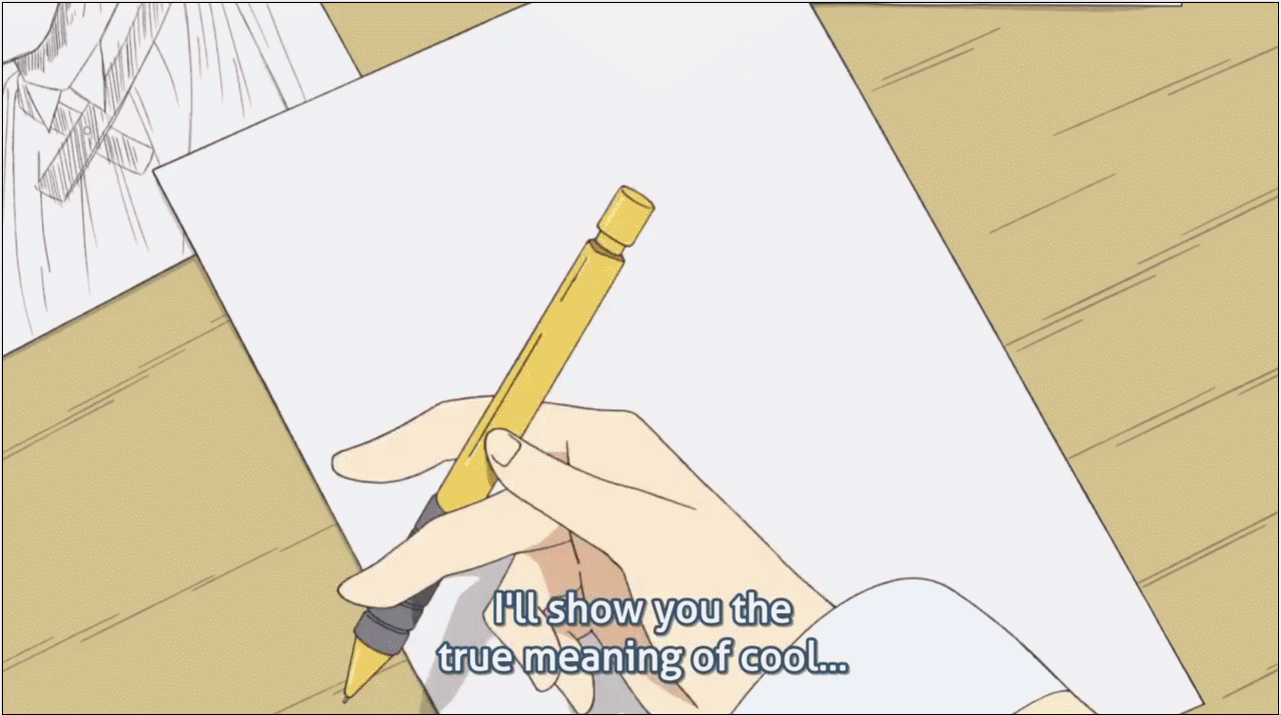 Personally, I prefer a simple writer's notebook with a few key organizational elements to streamline my experience—but that's what fits my needs. If you find yourself drawn in another direction, I hope my advice can help inform your decisions, but I also hope you create a writer's notebook that is uniquely you!
After all, that's the real beauty of this writing tool. 🙂
24 Ways to Use Your New Writer's Notebook!
As I've been alluding to, I like to keep my writer's notebook pretty simple.
It's nothing but a plain black spiral notebook and, other than my first page cheat sheet, it's honestly pretty messy. This is where I schedule my writing goals, brainstorm my stories, play with blog post ideas, and even sketch maps for my novels. Above all, it's completely personal to me—just how I like it.
However, there are TONS of things you can do with your writer's notebook, such as:
Track your progress through a progress bar
Keep a journal throughout your writing process
Take notes on books and articles you've read
Free write to help yourself overcome a tricky scene
Create character profiles for your main cast
Keep track of interesting story ideas
Experiment with your book's blurb
Set goals for what you want to accomplish and when
Interview your characters and record their answers
Record names you hear for later use
Collect inspiring images (all you need is some tape and a pair of scissors!)
Sketch character portraits, maps, objects, or family trees
Mind map your story's plot
Organize your publishing plan
Try out some writing prompts
Create a set of writing affirmations
Plan your writing schedule for the week
Record interesting conversations you overhear
Play around with writing sprints
Keep track of important information through a story bible
Nurture a daily writing habit
Keep a writing to-do list to track your work
Track writing competitions and their deadlines
Test out book titles for your WIP
Overall, when it comes to using your writer's notebook, all you really need is to enjoy yourself.
Perhaps you write every day, or maybe only when inspiration strikes. Maybe your writer's notebook is there to organize your publishing tasks, or maybe you want to record your story ideas. Or perhaps your writer's notebook is the perfect way to process your emotions and experiences as you set out on your writing journey for the first time.
In the end, whatever you choose to do, I hope you have fun with it. 🙂
What will your notebook look like? Let me know in the comments!