How to Create a Story Bible for Your Novel
Have you ever considered creating a story bible?
At first glance, this might sound like a religious reference, but in reality a story bible is just one more useful tool to help you write your novel. So, while this has little to do with real-world religions, it does have a tremendous amount to do with your worldbuilding.
You see, writing a novel requires you to keep track of a huge variety of information, including everything from names to physical appearances, languages, technologies, and yes, sometimes even fictional religions. With so much to worry about, how can you keep track of it all? Well, the answer is with a story bible!
What is a Story Bible?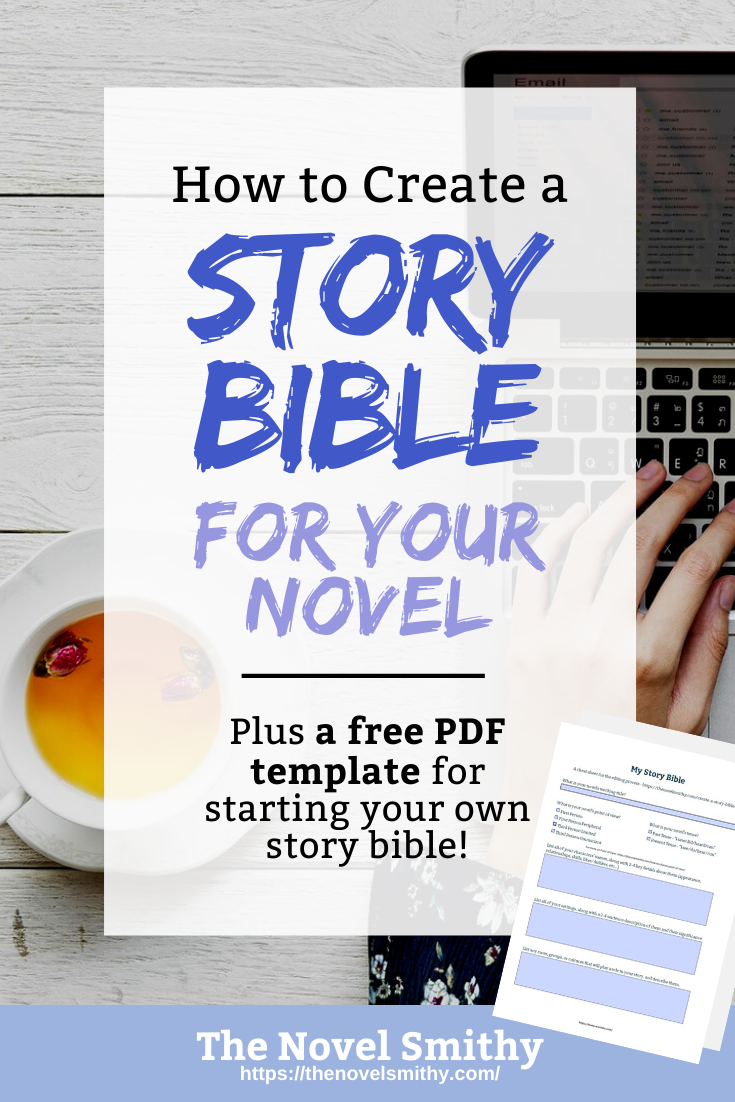 Story bibles go by many names—from series bible, to novel bible, to the more specific character bible—but they all mean the same core thing:
A document used to keep track of all the worldbuilding and details in your novel.
Story bibles have been popular in screenwriting for ages, because they allow the screenwriter (or writers) to easily keep track of information they set up in earlier films or TV shows. This prevents them from making embarrassing mistakes like changing a character's name, birthday, favorite foods, or magical affinity halfway through a series, without the stress of trying to hunt down those small details through hours of footage.
For example, think of the recent Marvel movies. The MCU has been running consistently since 2008. That's twelve years of storytelling, if not more! Now, imagine writing a new Marvel movie; you'd need to keep a lot of small details and facts straight if you wanted to do a good job.
That's where a story bible comes in—and they're just as useful for novels, too.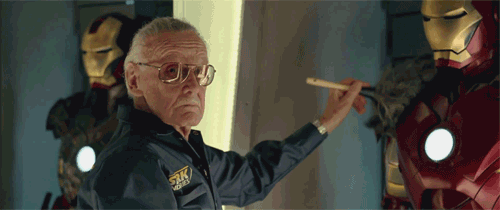 Story bibles cover everything you need to keep track of your novel's worldbuilding, regardless of whether you're writing a standalone novel or a series. They're hugely valuable during the editing process, and act as one extra line of defense to keep your story coherent and cohesive.
As you might imagine, you'll be dealing with a lot of rewrites during the editing process, and it's easy for changes to your worldbuilding or other details to fall through the cracks. So, if you're preparing to edit your own novel, I strongly recommend creating a story bible. Here's how to create your own, along with a downloadable PDF to get you started!
Is a Story Bible the Same as an Outline?
Before we continue, we need to get one thing out of the way: No, a story bible isn't the same as an outline—though they're very similar.
Story bibles undoubtedly have a lot of overlap with outlines. They'll cover things like characters' names and backgrounds, important worldbuilding, locations, languages, and technologies, as well as small details you foreshadowed early in your novel—just like an outline. However, outlines are more focused on your novel as a whole, acting as a single guidebook that should last you for the entire writing process. An outline will cover everything from your plot to your characters and worldbuilding, all in one place.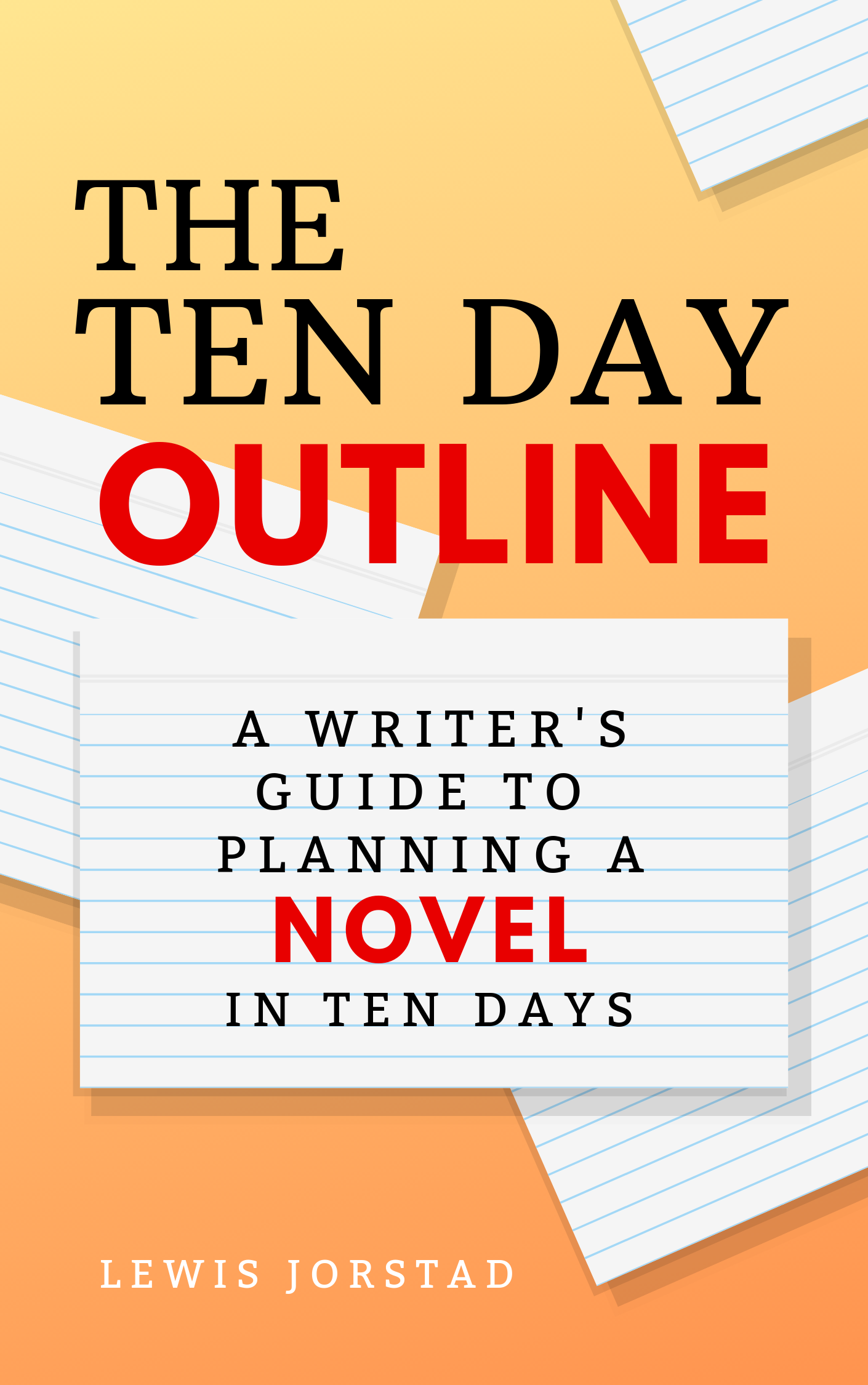 Your story bible, on the other hand, should be more narrowly focused.
This is because story bibles are all about editing, acting as quick one to two page cheat sheets you can look through whenever you're about to make a change. This also makes them easy to hand off to editors, proofreaders, or even cowriters.
Of course, that doesn't mean your outline isn't useful when editing—in fact, I'd argue it's the most useful tool you have. Still, building a story bible gives you just one more way to manage all that information. Plus, you can easily build on your existing outline when creating it!
In fact, if you've read The Ten Day Outline, your outline should already contain everything you need for your story bible. So you have no excuse not to create one. 😉
How to Create Your Own Story Bible
To create a story bible, you'll first need to decide what you'll create it in.
There are really only two options here: digital or physical. On the digital side of things, you could use any old word processor, or you could use a more robust program like Scrivener. If you prefer writing physically, breaking out a nice notebook or binder is always a good option. Of course, each has their pros and cons.
Writing physically can be very satisfying, especially if you also like to draw maps or portraits for your characters. However, digital story bibles can be more convenient, simply because you can search for specific terms or details with just a few keystrokes. At the end of the day, choose whichever seems best for you.
From there, you'll want your story bible to cover these things:
Characters' names
Characters' relationships to one another
Locations and settings
Races, cultures, and social norms
Technologies, spells, and magical systems

Conlang

words and their proper usage
A lot of what you include here will come down to your worldbuilding. Fantasy and science fiction novels tend to have much larger story bibles, because there is so much more to keep track of.
Of course, you could also go even more in depth and add things like:
Maps
Photos
Character portraits
Plot timelines
Personally, this is where I think story bibles and outlines can have too much overlap, so I prefer to keep my story bible simple. The less I include, the quicker it is for me to find the critical facts about my story that I need while editing—I already have my primary outline for everything else.
A Story Bible PDF Template for You to Steal
If you're ready to start your own story bible, I've created a PDF template that includes everything we've discussed above, as well as a few extras.
Not only can you print this template out to clip into a binder, but it's also been designed as a fillable PDF so you can use it right on your computer!
Of course, I based this on my personal story bible template, so it's just one of many options. Some writers like to get hardcore with their story bibles like Brittany Wang over on Youtube, while others prefer a shorter format. Personally, I keep most of this information in my outline, so my story bibles are just meant as quick cheat sheets.
There's no right or wrong though, so feel free to experiment! 🙂
If you're interested in downloading this PDF story bible template, you can find it in The Novel Smithy Resource Library. Simple enter your name and email below, and it'll show up in your inbox in a few minutes!
The Key to Organizing Your Editing Process
At the end of the day, story bibles are just one more tool to keep in your editing arsenal. After all, editing a novel is complex, and you'll need to keep track of a lot of information.
This even works for non-fiction too!
I've recently been wrapping up edits for the third book in my Ten Day Novelist series, and having a cheat sheet to keep track of unusual spellings, punctuation, and more has made the editing process so much easier. It's definitely something I'll be implementing in my fiction projects from now on.
Ultimately, while nothing will ever replace a good outline in my eyes, having a short cheat sheet to reference at a glance is still super valuable. I hope you'll consider creating a story bible for your own novel, or even downloading the story bible PDF template I've created. I think either way you'll appreciate the ease of use and peace of mind a good story bible can give you!
How will you use this for your own novel? Let me know in the comments!