The Secret to Making a Living as a Full-Time Author
Many of us dream of making a living from our novels.
However, actually turning your writing into a full-time business can be tricky. Writing a novel is hard enough, but turning that novel into a steady income is even harder. What's more, making a living looks different for everyone, and what you need to create a stable author career probably won't be obvious when you're first starting out.
Fortunately, tons of self-published authors support themselves with their writing every year, and you can do the same. The key is to shift your mindset away from the myth of the debut bestseller—and instead embrace the many ways you can make a living from your novels!
_______________________________
This article is a companion to my new book, The Ten Day Author. If you like what you see, you can find much more detail—including step-by-step guides, templates, and examples to walk you through every stage of the self-publishing process—in the book itself.
_______________________________
The Myth of the Debut Bestseller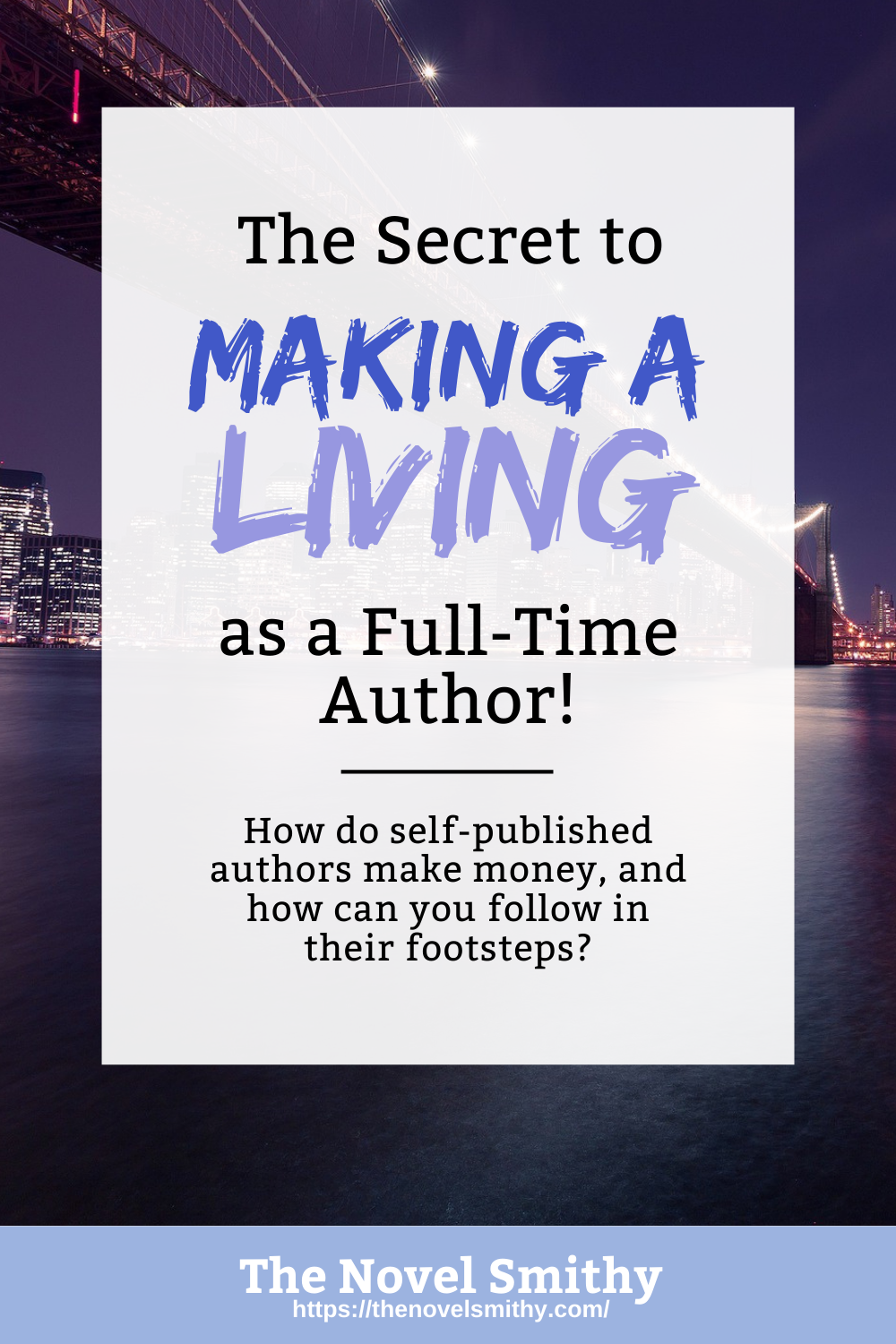 If you spend a lot of time in online writing circles, you've likely run across the idea that an author's debut novel must become a bestseller in order to be deemed "successful." While most experienced authors caution new writers against this belief, it's unfortunately still common, so much so that many writers actually quit writing when their first novel doesn't become a smash hit.
Even worse, this belief extends to making a living as an author too.
Even if their debut novel doesn't hit a bestsellers list, a lot of new writers believe that one novel should be enough to earn a full-time living—and that if it isn't, they've somehow "failed" as an author.
In reality though, this myth of the debut bestseller is exactly that—a myth.
"When people think about making a living with their writing, they often assume it's about writing one incredible book and getting a traditional publishing deal with a huge advance… That is the dream and, in many cases, the myth of publishing." — Joanna Penn
Typically, debut novels don't take off until after an authors' second, third, or fourth release. Debuts rarely have the benefit of a large, established fanbase, and they can't lean on the brand recognition created by having a robust back catalog. Plus, while a debut novel will always hold a special place in its author's heart, most full-time authors will tell you that their debut probably wasn't their best work. After all, your debut novel is bound to be a learning experience!
All of this leads us to an important question.
If one novel isn't enough to start making a living, how can you afford to write full-time? More importantly, how many books do you need to publish before you can make a living as an author? Well, let me see if I can provide an answer…
How Do Full-Time Authors Make a Living?
When you think of what it means to be a "full-time author," you likely think of some of the biggest names in publishing like Stephen King, James Patterson, or Stephenie Meyer.
But, what if I told you there are better places to look for inspiration?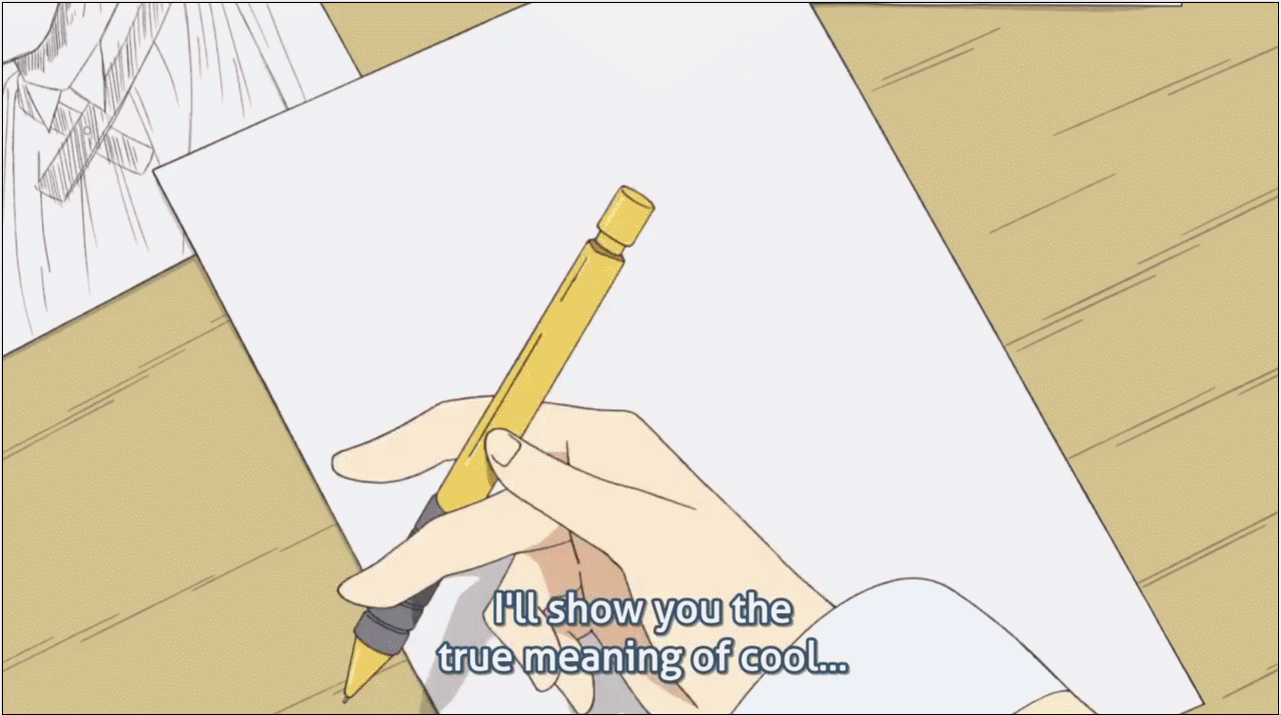 Now, don't get me wrong, I'm not trying to insult any of these authors! However, the reality is that most full-time authors (especially self-published ones) look nothing like these household names—yet they still manage to make a comfortable, stable income from their novels.
You see, most full-time authors make a living not by selling thousands of copies of one book, but by selling a few hundred copies of many books. For instance, say an author self-publishes twenty novels, and makes $2.00 in royalties on each one. If they sell an average of 100 copies per novel, per month, their income would look something like this:
Monthly: (100 copies x 20 books) x $2.00 = $4,000 per month

Yearly: $4,000 x 12 months = $48,000 per year
This is the real key to making a living as a self-published author!
In fact, there's actually a name for this idea, called 20 Books to 50k. Originally started as a Facebook group for self-published authors, it eventually spun off into a whole principle of self-publishing—that authors make a living on the backs of long-running series. Each book you write may only sell a few hundred copies each month, but when you scale that up to twenty books, suddenly you can pay the bills.
Of course, this isn't some magic number—you won't automatically make a living the moment you hit twenty novels. So, let's dive into a few tips for how to ensure your books actually create the full-time living you're looking for!
6 Tips for Making a Living From Your Novels
Find Your Niche:
First up, the most successful self-published authors are typically those who find a niche subgenre and then pour all their energy into that niche. While they may branch out into other genres once they're established, by focusing on a specific subgenre early on, they ensure they're able to grow a passionate fanbase who will follow them from novel to novel.
This is why it's so important to find your niche early on.
Fortunately, choosing a niche isn't too challenging—though for multi-genre writers/readers like me, it can feel a bit restrictive. Still, when it comes to picking a niche, you can usually follow four simple steps:
#1: Consider what genres you love reading the most.

#2: Figure out where your novels would fall within those genres.

#3: Narrow your list of genres down to a handful of specific subgenres.

#4: Finally, pick one of those subgenres to focus your energy on.
Ultimately, you don't need to fit all your novels strictly into one narrow subgenre. However, by establishing an author brand based on genre, you ensure readers always know what to expect from your stories—making it that much easier to convince them to take the plunge!
Establish a Series:
Speaking of fulfilling reader expectations, the majority of self-published authors make a living specifically thanks to book series.
Think about it—a series is much easier to sell to readers, since those who enjoyed book one will naturally be inclined to check out books two, three, four, and onwards. In contrast, standalone novels don't have the benefit of easy tie-ins. While readers might enjoy your other novels, it'll likely be harder to convince them of that, especially since they have plenty of other novels vying for their attention.
Of course, there's nothing wrong with standalone novels, or even with duologies!
Still, the reality is that—if making a living is your focus—longer series are usually the best place to start as a self-published author. Not only will this make publishing twenty novels less difficult, but it'll make convincing readers to buy your next book that much easier too.
Grow Your Readership:
As you've probably noticed by now, your readers are your lifeline as an author—meaning nothing is more important than keeping in touch with them.
What do I mean by this?
Well, as soon as you're able to, you want to establish some kind of author website and begin growing an email list. While many authors use social media to great effect, an email list will form the real foundation of your book marketing efforts, and will give you a way to stay in touch with your most engaged fans. This is because your email list will fulfill a few key elements:
Direct Communication: Emails go straight to your readers' inboxes, meaning you don't risk having your messages get lost at the bottom of a social media feed.

Cost Effective: Succeeding on social media often requires a lot of paid advertising, whereas email providers typically charge a flat monthly fee to use their services.

Long-Term: Social media is constantly changing, and platforms gain popularity and die off every year—email, on the other hand, is much more stable.

Your Rules: Finally, you own your mailing list, whereas your social media accounts are subject to someone else's rules and whims.
Overall, while you may supplement your email list with a variety of social media platforms, it'll still act as the rock you build your authorial empire on!
Speaking of email lists, consider subscribing to The Novel Smithy's newsletter! This will give you a sneak peek at how authors manage their mailing lists, and score you a few free bonus guides and ebooks as well. You can join using the form below. 😉
Think Like a Business:
Writing as a hobby is a creative pursuit—writing to make a living is a business.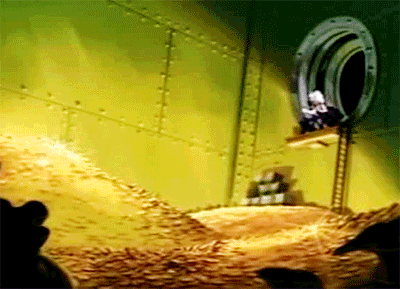 As hard as this may be to accept, it's important to be business savvy if you want to turn publishing into your career. You'll need to consider things like cash flow, return on investment, ad budgets, royalty rates, and a lot more, not only to ensure you're making money from your novels, but also to ensure you're making enough money to live off of.
While the creative side of writing never goes away, learning how to balance both your own personal fulfillment with the needs of your business is a critical skill to master if you plan to survive as a full-time author.
Writing as a hobby is a creative pursuit—writing to make a living is a business. #self-publishing
Click To Tweet
Diversify Your Income:
While most authors make a living through ebook sales, ebooks are just one of many ways you can make money from your novels.
From paperbacks to hardcovers, audiobooks, box sets, and even serials, there are a ton of ways to leverage your stories in order to make an income—including things completely unrelated to books, like web series or merchandise.
You'll just need to rely on your imagination!
What's more, by diversifying your back catalog, you create an extra layer of stability that can insulate you from the ups and downs of the book market. Certain months simply won't be as profitable as others, meaning you'll need to find ways to fill in the gaps when your ebooks aren't cutting it. Fortunately, is you have alternative ways to earn money from your stories, you'll be in a much better position to make a living in the long-term.
Enjoy the Journey:
Finally, more than anything else, you'll need to embrace the journey of being an author.
Making a living as a full-time author has its highs and lows. What's more, no matter how committed you are at the start, it's easy to crash and burn as the years go on. Many, many authors drop out of publishing due to burnout, whether because they overworked themselves or because they forced themselves to write stories they hated simply to make money.
In the end, no part of publishing is worth making yourself miserable in the process.
While being business conscious, finding your niche, and everything else we've talked about in this article is important, finding a way to succeed while also feeling happy and fulfilled is even more important. That's the real secret to sticking with this for the long haul—and for truly achieving your dream of making a living as a full-time author!
What Does "Being an Author" Mean to You?
Above all, I think the most important thing to consider when becoming a full-time author is what exactly success means to you.
In my experience, every author is looking to get something unique out of self-publishing their novels, even if we all eventually want to write full-time. For some authors, making a stable 40k income each year is enough to quit their day job, while others need at least six-figures to do the same. Meanwhile, some don't care about the money, and instead focus on hitting bestseller lists or getting five star reviews.
Ultimately, whatever your goals are, they're valid—however, before you dive into the world of self-publishing, you need to think carefully about how you define success. Only then can you pursue your vision with everything you've got.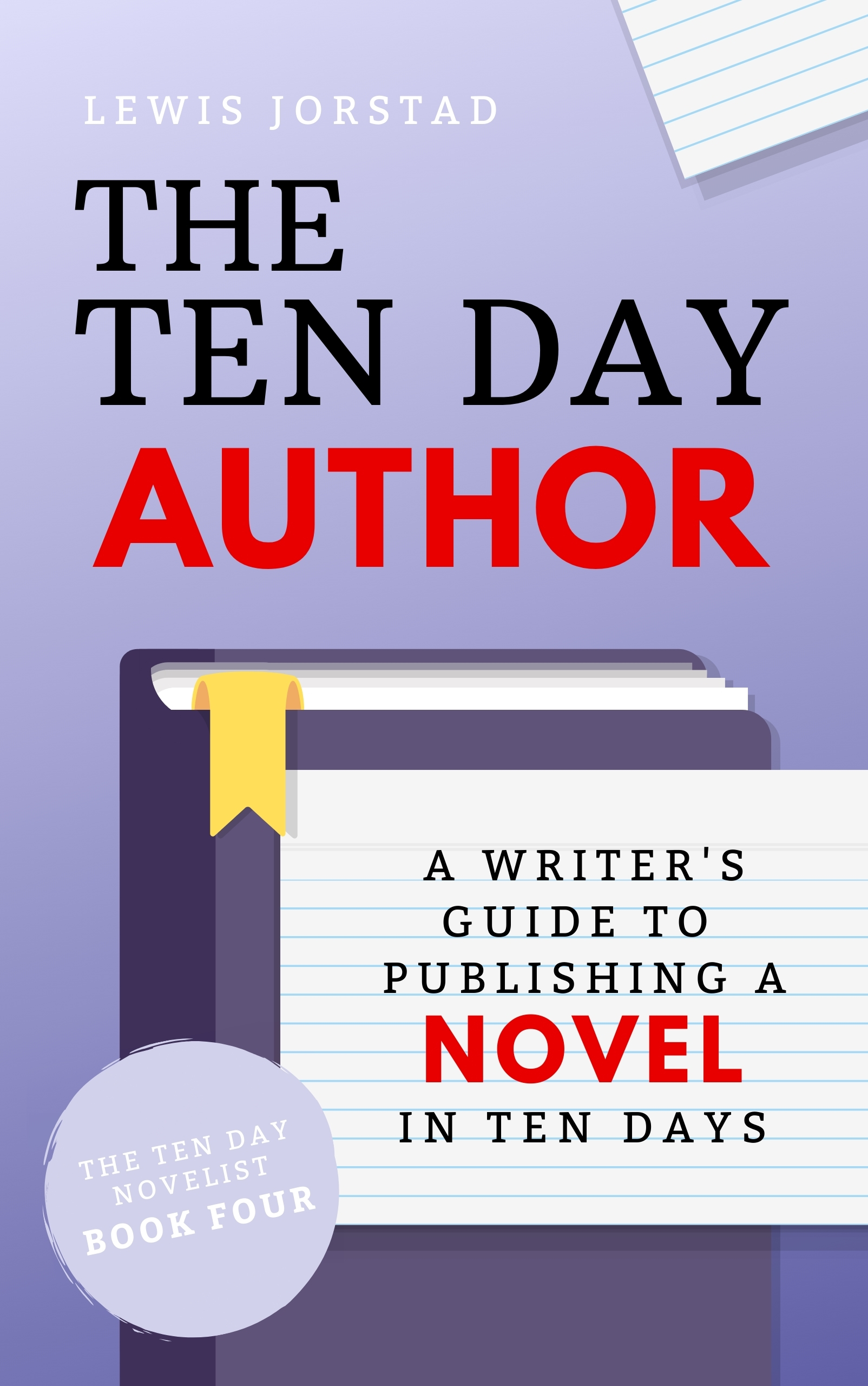 Of course, knowing what you should do and actually doing it are two very different things.
If you're planning to self-publish your novels but don't know where to start, I have plenty of articles on the self-publishing process on this site.
Alongside those articles, I've also written a whole book designed to walk you through the process! The Ten Day Author is the fourth book in my Ten Day Novelist series, and will guide you through every stage of sending your novel out into the world—as well as building the foundation you'll need to become a full-time author.
So, whether you're setting out to publish your very first novel or are looking to give your back catalog of stories a reboot, I hope you'll consider checking it out! 🙂
What will your author career look like? Let me know in the comments!