5 Storytelling Skills Every Writer Should Master
Writing a novel is like anything else; it takes practice.
This is one of (many) hard truths writers have to face if they ever hope to become a published author. No matter how much raw talent you have, you need to put in the time to nurture that talent, thus translating it into concrete storytelling skills that will last you for years to come.
To help you achieve this, I've invited a guest to The Novel Smithy to talk about a few important writing skills all writers should master. From plotting to character development and even point of view, here are five ways to level of your next story, courtesy of John Kerr!
The Magic of Good Writing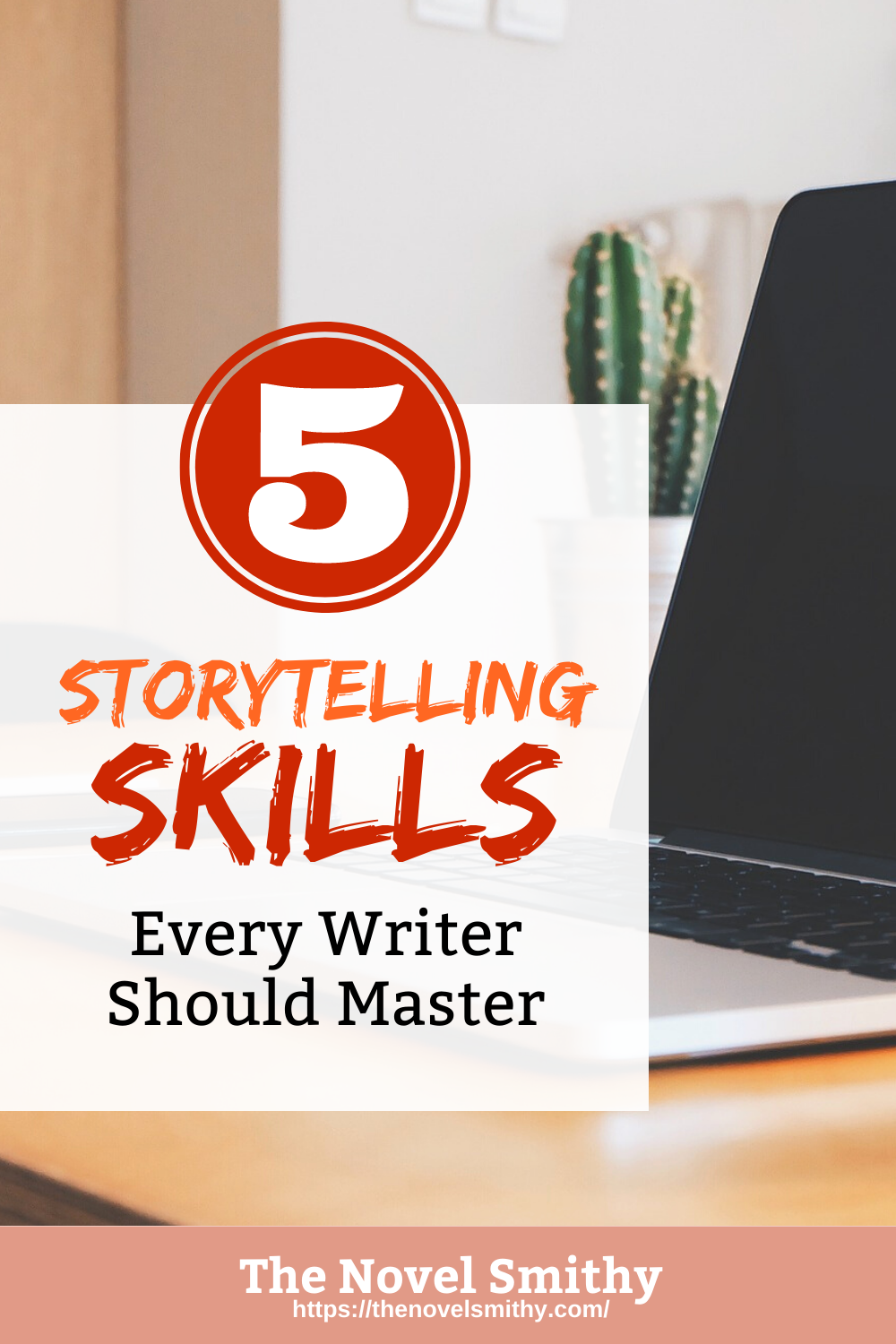 Hey reader!
My name's John. I run a blog called The Art of Narrative, and one thing I love writing about, reading about, and thinking about is the way we tell stories.
Before I started writing about storytelling, I thought it was a mystical art form that couldn't be understood unless you were born with the innate ability to write and tell stories. To me, a great author was like a magician. But, like any good magic trick, a story has its moving parts—the hidden motion that happens behind the curtains.
A good author will use their story like a sleight of hand that obscures all the mechanics of their plot. Readers will subconsciously register dropped hints of a coming plot twist yet still be surprised when a turn of fate occurs. A good story will feel both familiar and completely original as the author utilizes classic plot structure to play to and subvert a reader's expectations. A hero will feel like your dearest friend thanks to the author's consistent effort to put you in that character's mind.
Like any good magic trick, a story has its moving parts. Writing a good story is simply about mastering those parts. #amwriting
Click To Tweet
And, like the art of illusion, storytelling has a set of skills that any writer can learn, use, and refine with practice. Today, we will talk about five tips that first-time writers can use to transform the art of storytelling from mystical and magical to practical and practiced.
With all that said, let's get into the five practical skills every storyteller needs. The first sleight of hand we'll discuss is plot structure.
5 Storytelling Skills You'll Want to Learn
#1 Plot Structure:
Ok, maybe I'm getting a little carried away with my analogy because plot structure isn't some grand mystery. Everyone learns about basic plot structure as early as elementary school.
But, what you may not know about plot structure is how many different variations there are to choose from. Before we get into all the various structure options, let's discuss the story beats that almost every plot structure shares:
Exposition: Most writers will begin a story with their protagonist living an ordinary life. Readers get to know who the character is and what kind of life they lead, setting the stage for what's to come.

The Inciting Event: After the exposition, the author creates an event that will shatter the protagonist's ordinary life. This event can be different depending on the genre and the story you want to tell.

A Reactive Phase: The author will introduce the story's central conflict, and the hero will react to that conflict by trying and failing to overcome it in different ways.

The Midpoint: This is a massive moment where the character tries something drastic to overcome their conflict. Not only will the character fail, but they will probably suffer the loss of something important. However, out of that failure, the character will find something—a weapon, moral resolve, inner strength—that will push them to the final confrontation.

The Climax: The characters now attack their conflict head-on, and while this final confrontation isn't easy, the protagonist usually comes out on top (unless you're writing a tragedy).

The Resolution: The character wins back their ordinary life, or even a better version. Usually, the character has undergone an internal change, but we'll talk about that later.
Those are the basics of plot, but there are a lot of techniques created by some seasoned writers that go into more depth. I'll list a few that I've written about, and you can choose the best one to guide you through the plotting process:
Dan Harmon's Story Circle: If anyone knows how to pump out stories quickly, it's veteran TV showrunner Dan Harmon. This structure is an eight-step circular framing. What I love best about this structure is the ease with which you can create setups in the first half that pay off in the second half. Read more about Dan Harmon's Story Circle here.

Dan Wells' 7 Point Structure: If you can't tell by the title, this structure has seven steps. The form follows standard screenplay story beats, but the beauty is in the order you outline each moment. If you want to learn more about this structure, read my full breakdown here.

The Three Act Structure: This classic story structure comes from Ancient Greece. Aristotle first wrote about this structure by describing how writers separated stories into three phases: Setup, Confrontation, and Resolution. Read about the Three Act Structure here.

The Hero's Journey: A classic, well-worn, time-honored structure. Joseph Campbell's guide to plotting a positive hero's arc is practical, and it works. Read more about the Hero's Journey here.
#2 Character Arcs:
As you plan out your plot using any of the structures above, you need to also think about character arcs. Your protagonist's arc is essential to the story. It is their journey, their growth, and their transformation.
The best way to create a powerful character arc is to think about what your protagonist wants at the beginning of the story versus what they need to become a better version of themselves. What do they need to learn or overcome to crush their conflict?
You can start with character motivation—what they want—but through your plot, your character will discover that what they want isn't necessarily what they need. Your protagonist's arc should also be reflected in the plot and the characters around them. The antagonist will challenge your protagonist, and the supporting characters will help or hinder their progress.
Make sure that your character's arc is consistent throughout the story. It should never contradict what has been established earlier.
#3 Point of View:
The next step in writing your story is to choose the correct point of view. Point of view is essential, because it affects how the reader experiences the story. There are three primary points of view:
First person, second person, and third person.
The first person is limited to the thoughts and experiences of the protagonist. The second person is narrated by an unspecified character and is directed to the reader directly. Third person is narrated by a single voice that does not belong to any character in the story.
The first person is perfect for intimate stories with a narrow focus. The second person can be used for more interactive or instructional stories (though rare), and third person is ideal for stories with multiple characters and plot lines.
#4 Plot Twists:
Once you've decided on all the technical details of your plot, it's time to spice things up with a plot twist. All stories need a moment that will surprise your readers. A twist is what transforms your story from boring to captivating.
There are a few different types of plot twists:
The Reversal: The reversal is when the reader expects one thing to happen, but something entirely different occurs. Use this twist to subvert their expectations and keep them guessing.

The Twist: The twist is a revelation that changes everything the reader thought they knew about the story. It provides new insight into both your characters and your theme (the lesson you want to teach).

The Escalation: Another type of plot twist is the escalation, which is when the stakes keep getting higher and higher. Use this twist to create tension and excitement.
No matter what type of twist you use, it's essential to make sure that it's believable within the context of your story. If it feels like you pulled it out of thin air, your readers will feel like you're trying to cheat them. So make sure your twist is well-planned and organic to the story.
#5 The Finale:
The story beat you should probably plan before you ever start typing is the end of your story. Work backward:
What is the Climax of your story?
How will things change for your characters as a result of that Climax?
How do you want your readers to feel when they finish your novel?
Once you have those things in mind, you can fill in the the blanks.
The ending can change as you write and discover aspects of your story you weren't anticipating. However, having an end goal in mind will keep you focused on the story you want to tell and the lesson you want to teach.
One technique you can use to end your story is to plant a seed at the beginning that blooms at the end. This setup can be an event, a piece of information, or even a feeling hinted at early on that comes to fruition by the time the reader reaches the last page.
By the end of your story, your character should have learned something about themselves. Ideally, this lesson will also be something your reader can apply to the real world. Finally, the story should provide a sense of closure, giving the reader a feeling of satisfaction.
Read more on how to end a story here.
—–
And now we've come to the end of our article. I hope you found it informative, and remember it can take thousands of hours to master the art of storytelling, but it's definitely worth the effort. So keep writing, and always keep your audience in mind!
What storytelling skill do you plan to master next? Let me know in the comments!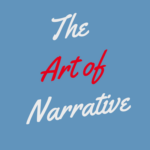 Hi! I'm John Kerr, and I'm a writer and teacher. You can find most of my work over at my blog, The Art of Narrative, where I write instructional posts on fiction, poetry, and non-fiction prose. I also just launched The Art of Narrative on Youtube! So, if you're into helpful writing tips, come check us out and subscribe!
You can follow me on Twitter @themaltesetiger or support the blog and check out my writing templates in my shop.