Why You Should Be a Plotter AND a Pantser
Is it better to be a Plotter or a Pantser?
This question seems to have tormented writing forums since the internet was born, constantly occupying moderators whose duty it is to pacify the divided crowd. They make a post about how neither camp is in the wrong before promptly closing the thread—and they're not wrong!
However, this whole argument misses a key point. Why choose one or the other, when there are benefits to being both a Plotter and a Pantser?
The Meaning Behind Plotter and Pantser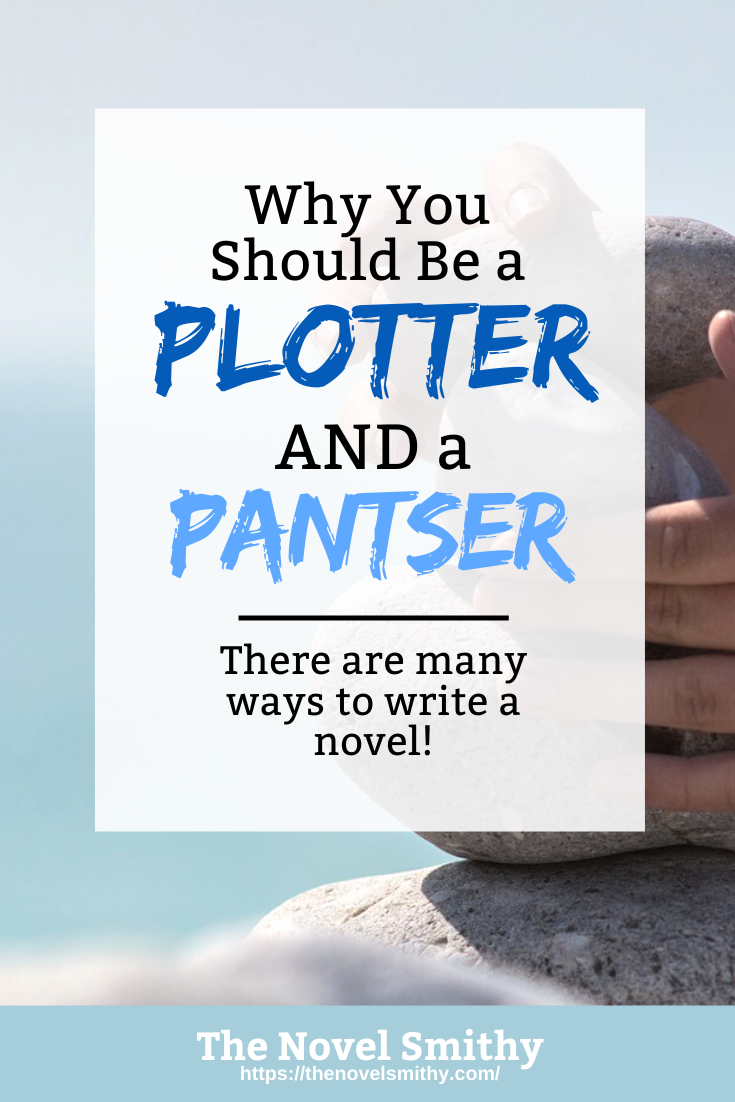 What's the difference between being a Plotter or a Pantser?
Plotter describes those who outline their story before they begin, often with some detail and often based on storytelling principles such as the Three Act Structure.
Pantsers are writers who "fly by the seat of their pants," writing purely from their imagination and seeing where it takes them with little concern for a plan.
Unfortunately, these sides rarely get along. Plotters decry Pantsers for writing stories with no focus, and Pantsers rail on Plotters for writing more outlines than novels. Of course, while these insults don't help anyone, there is a scrap of truth to them.
Both systems have their drawbacks.
Plotters can often become so caught up in the outlining process that they burn out and never begin writing at all. Pantsers, on the other hand, frequently go through intensive rewrites of their first draft since they didn't have a unifying structure to guide them from the start.
However, each side also has benefits that can apply to anyone's writing.
Balancing Plotting and Pantsing
The Problem:
To really understand this debate, lets look at some hypothetical scenarios problems first.
Our first character is an avid Pantser. He's never outlined a thing in his life, and he's proud of it too! Where other Pantsers may jot down just a few notes before they write, he refuses to even think about his story until he is putting words on the page, working with only his inspiration to guide him. How could he write in any other way without sacrificing his creativity?
But despite what he views as a perfect system, our Pantser has a problem.
When he goes to read over his draft, his story sags in the middle. It fails to capture his attention or that of his beta readers. It's boring and slow. His characters don't seem to grow. So he sits down, deletes his old work and tries again—and again, and again. But no matter how much he rewrites his story, it never seems right.
Our Plotter is in a similar situation. She's proud of the bookshelf of three-ring binders that sits beside her writing desk. Each one contains pages and pages of detailed outlines for everything from plot to characters to theme. When asked if she would ever write without referencing these tomes she raises her nose in disgust—how could you imply such a thing? If she began without her outlines, she might miss a key moment of symbolism or a carefully timed gesture from one character to another.
Just like our Pantser, however, she has a problem.
She's overwhelmed with some serious writer's block around her Midpoint. Outlining it over and over, she applies all the principles of story structure and character arcs she knows, but it comes out flat and uninspired. She isn't happy with it, and she wonders if she has any choice but to scrap the whole thing.
The Solution:
I hope you're starting to see the problem these characters are having, so let me ask you:
What can these two do to overcome their writing dilemmas?
Well, they each need to apply the principles of the other by diversifying their efforts—to cross over the aisle, so to speak. If our Pantser sat down and sketched out even a brief outline of his story, he would see he lacks a strong Midpoint to create the satisfying conflict he needs. Meanwhile, our Plotter could do with putting away her outline for a moment and reaching into her inspiration, regardless of how well it applies to the principles she's studied.
While these characters are comically extreme as examples, they show how we can all benefit from experimentation in our writing methods.
Pantsers need not give up their inspiration-driven writing to use the tools a basic outline can provide. Similarly, Plotters don't need to neglect structure and planning to write with their inspiration. Balance is the key!
It's no different from intensive diets versus healthy eating or binge watching TV versus enjoying an episode or two. Everything in moderation, used in balance with the rest of our lifestyle can be beneficial. On the other hand, when taken to the extreme, it's almost always to our detriment.
How to Find Balance in Your Own Writing
The real question is how can you apply the benefits of the other side to your own writing process—especially if you've always been either a Plotter or a Pantser?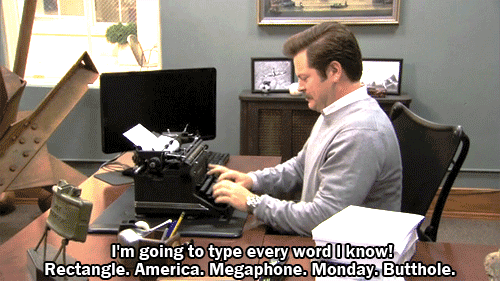 Well, take a cue from our character examples and look for where you get stuck in your writing. Do you have a hard time with the pace of your story, or do you struggle with pushing past writer's block? Maybe read up on some principles of story structure to give you advice on what a tried-and-true system of pacing looks like. Or put away the writing books and give your mind a break, sitting down to write with just your inspiration.
By experimenting, you can fill in the gaps where your own style leaves you struggling!
In my own writing life, I'm an avid plotter. When I'm stuck, I turn to my outline. I like having a map of where I'm going, and I find it easier to troubleshoot problems from an outline versus the hundreds of pages in my draft. Still, I can't deny it—some days I need a break!
When I'm run down and unexcited to write, nothing gets me back in the groove more than sitting down and writing wherever the story takes me, regardless of how it fits into my outline. It's the jolt I need to get back in step, and without that change of pace it's easy to give into my writer's block and not write at all.
And of course, when I'm ready, I can always return to my outlining ways! 🙂
Where do you fall on this spectrum? Let me know in the comments!