Do You Need a Writing Routine?
"You need a writing routine."
This is common advice passed down to writers of all types, from beginners just starting their writing journey, to published authors hoping to refine their process. Whether it comes in the form of "you should write every day" or "a writing routine is vital to being productive," these statements seem to be a constant in the world of fiction writing.
The question is, are they true? Do you really need a writing routine to make it as an author? Well, the answer is complex. There is a grain of truth in these statements—but not every writer's routine looks the same. So, let me introduce you to four types of writing routines, before helping you choose a routine that fits your personal style!
Should You Have a Writing Routine?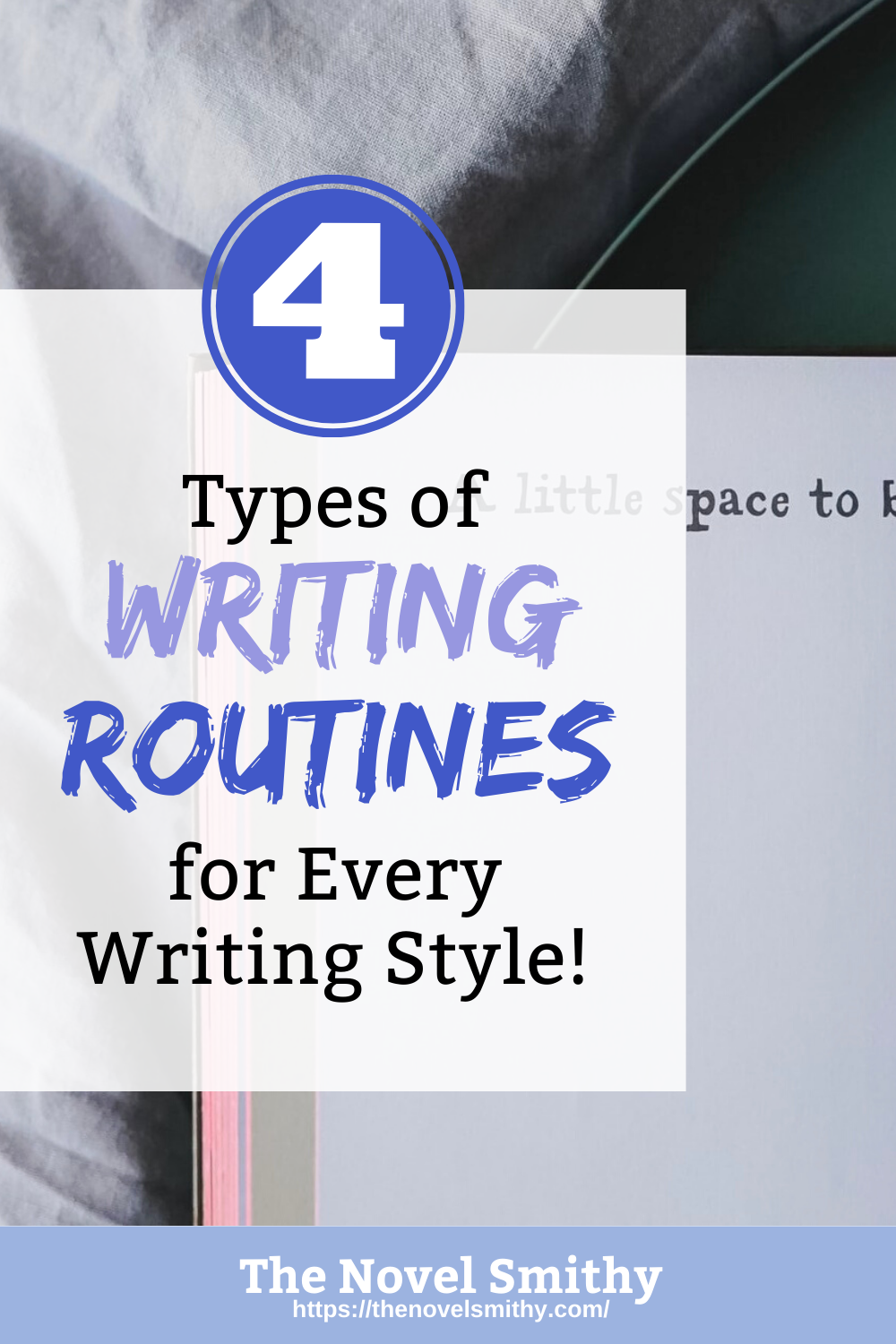 When it comes to writing routines, most opinions seem to fall into one of two camps:
Either you must have a set writing routine no matter what, or it's better to write only when the mood strikes you.
Personally, I find both of these sides a bit too restrictive—and I think that's because of how narrowly they define "routine."
You see, developing a writing routine isn't just about forcing yourself to write at the same time every day. Sure, you might write each morning from 6 AM to 7 AM, but you could also write in small chunks whenever you have an opening throughout in your schedule. Perhaps you only have time to write on the weekends, or maybe you work best by focusing on specific writing challenges, such as National Novel Writing Month.
This is where the real value of a writing routine comes into play.
Beyond when you write, your routine also helps you develop strong writing habits. It gives you a way to trigger the creative parts of your brain, avoid writer's block, and keep yourself motivated when your muse seems far away. By having a set routine, you're telling yourself that writing is a priority—and therefore worthy of your time and attention.
All of this combines into a clear answer…
YES, you absolutely should have a writing routine!
The trick, then, is figuring out what you want that routine to look like. After all, not every writer's process is the same. You'll need to craft a routine that works for you if you want to truly benefit from everything that routine has to offer. Fortunately, there are some clear patterns that can guide your decision. While everyone is unique, most writing routines fall under one of four types:
The Once Daily
Throughout the Day
The Weekly Writer
Binge Writing
4 Types of Writing Routines
The Once Daily:
First up, the daily writer is what most people think of when they hear "writing routine."
With this routine, you'll pick a time to write each day, rain or shine, whether you're in the mood or not. Typically, this will be a larger block of time, such as two hours after dinner or an hour each morning. Regardless of what specific time works best for you, the key is to keep things consistent.
This is how you can start developing a strong writing habit.
While this writing routine may be difficult to adhere to starting out, once you're in the groove, it'll be much easier to actually sit down and write. Your brain will quickly realize that block of time is writing time, helping you switch on your creative brain and put words on the page.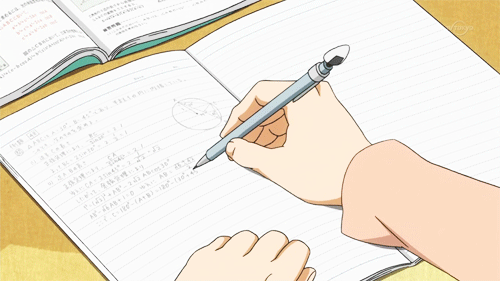 Likewise, how many words you write per session is less important than ensuring you write at least something every day. While you might only write 400 or 500 words at a time, if you do that daily for a month, you'll end up with over 12,000 words of progress!
Advice: Ernest Hemingway said it best: Never empty the well. Before you finish writing each day, jot down some ideas for what you want to write next. This will make it far easier to find your creative zone when you return tomorrow.

A Warning: Life gets in the way, no matter our best efforts. So, plan for a few backup days that you can use to make up for when you simply can't write.

Helpful Writing Tools: Writing prompts are a great way to spark new ideas to start your writing sessions (or to get yourself unstuck when writer's block strikes)!
Throughout the Day:
Similar to the daily writer, this writing routine also has you write a little bit each day—but, rather than work all at once, you write whenever you have the time.
Overall, there are two ways to approach this writing routine:
Either you have a few set writing sessions each day,
Or you plan to write for a specific amount of time, added up throughout the day.
For example, you might write for fifteen minutes when you wake up, fifteen minutes at lunch, and thirty minutes after dinner. Alternatively, you could plan to write for a total of one hour each day, and simply fit in snippets of writing time between your other commitments. While those bursts of writing might not happen at the same time each day, so long as they add up to an hour, you're good to go!
This is a great option if your schedule is unpredictable, or if you simply can't write for hours at a time each day.
Advice: Even if you work at random times throughout the day, try to block out at least one specific time for writing. It's easy to let your novel get pushed to the side, so having this set time—no matter how short it is—will ensure your writing remains a priority.

A Warning: Don't edit as you go! You already have limited writing time, so spending ten minutes reading over what you wrote yesterday is a surefire way to derail your progress.

Helpful Writing Tools: If you've never considered it before, try dictation. This is a quick way to write (or speak) a paragraph or two during the small gaps in your day.
The Weekly Writer:
Moving down our list, this writer wants to write regularly, but can't dedicate a set amount of time to writing each day. Perhaps your work life is particularly busy, or maybe you have obligations to family, friends, or other activities. Maybe you simply don't have the desire to write every day, or you burn out too quickly when you do.
No matter your situation, this makes the weekly writing routine a great compromise.
In this routine, you carve out three or four hours for writing once (or perhaps twice) a week. This way, you still get the benefits of having a set writing routine without the pressure of writing daily.
This also makes it easier to avoid burnout! You'll have more time to rest between sessions, and therefore more time to let your ideas grow before putting pen to paper.
Advice: Plan ahead! At the start of each month, look at your calendar and mark your writing days for each week, as well as your weekly goals. Having clear goals to work towards will keep you motivated, and hopefully prevent you from skipping writing days too often.

A Warning: If possible, have a backup writing day. Things can easily come up last minute, so having another day to fall back on will ensure you don't get too far behind on your goals.

Helpful Writing Tools: Outlines are perfect for weekly writers! Use yours as a quick refresher at the start of each session, or to keep track of where you are in your current draft.
Binge Writing:
Finally, binge writing is perhaps the least "routine-like" writing routine on this list—but that doesn't stop it from being my personal favorite!
With binge writing, you don't write every day, or even every week. Instead, you'll hold off on writing until you can carve out multiple days/weeks in a row for a writing marathon, where your novel will be your primary focus. As a result, your goals will be larger, and you'll spend a lot more time writing each day. Then, once you've reached your goal, you'll take a break for weeks or even months before starting your next writing marathon.
For example, think of National Novel Writing Month.
Many writers won't write much at all before NaNoWriMo, before going all in once November starts. And, rather than write a few hundred words each day, they'll write an entire draft in a single month! This is binge writing, and it's a great option for writers who need some kind of special event to make writing a priority (or who struggle to focus on multiple projects at once).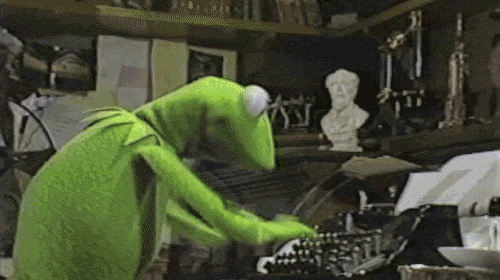 Of course, this is definitely the most extreme of these four writing routines. Still, it could be worth considering—even if you only try it on rare occasions!
Advice: While binge writing is a great way to put all your focus on your novel, you can also overdo it. Make sure you take time to rest and care for yourself, and don't choose goals that set you up for failure.

A Warning: If you can avoid it, don't go too long without working on your novel. Even if you only write one or two months out of the year, try to dedicate at least an hour every week to brainstorming, reviewing your outline, or anything that will keep your novel fresh in your mind.

Helpful Writing Tools: Writing retreats are a great way to immerse yourself in the writing zone, without the distractions of normal life. If you want to try binge writing, a DIY writing retreat is the perfect place to start!
How to Choose Your Personal Routine
With these four writing routines in mind, how do you know which option is best for you?
Well, it's possible one of these four jumped out at you right away. If you immediately thought "oh, that sounds perfect for me!" then you should be good to go. However, if you're still unsure which routine to try out, here are a few questions that can help:
Do you write best in small bursts, or do you need an hour+ to make progress?
Do you feel most creative at specific times of day, or specific days of the week?
Is your schedule consistent, allowing you to write at set times each day?
Do you start to burn out if you write multiple days in a row?
Do you get easily distracted during the gaps between writing sessions?
Would a writing challenge or retreat help you prioritize your novel?
What does your ideal writing life look like?
Based on these questions, consider the four writing routines we discussed. Then, pull out a sheet of paper and jot down your plan. What time of day will you write, or what days of the week will you write? If you plan to binge write, when will your next marathon start, and how will you keep your novel fresh in the meantime?
Of course, don't forget that you can mix and match these writing routines too!
For example, you might be a weekly writer most of the time, and then a binge writer during NaNoWriMo. Or, maybe you decide to write five days a week, but take weekends off—meaning you aren't "technically" a daily writer, but not quite just a weekly writer either.
In the end, there are tons of ways to approach your writing routine. So long as you're happy with your writing life and are making steady progress towards your goals, you're on the right track—no matter what your personal writing routine might look like!
What's your writing routine? Let me know in the comments!