5 Line Editing Tips for Polishing Your Prose
Most writers know their novel needs line editing.
However, they're not exactly sure what that means. Obviously, the goal is to make their prose sound better—but how? I've had clients read my line edits on their manuscript and marvel, "How did you do that?"
While I'd like to claim I have a magical touch, here's the secret: You can learn how to line edit, too. To help you out, I'm going to share five actionable line editing tips that I guarantee will propel your writing to a higher level. First, though, let's break down what line editing is.
Line editing is one part of a multi-step editorial process that also includes developmental editing, copyediting, and proofreading. Also known as stylistic editing, line editing refers to improving the content, writing style, and language use at the sentence and paragraph level. The purpose isn't to correct grammatical errors and typos. That comes later, in the copyediting and proofreading stages. Instead, the focus is on the way you use language to tell your story.
Bearing that in mind, let's go through five steps to invigorate your line editing.
_______________________________
Before we jump in, I'd like to introduce you to Stacy Juba!
Stacy is a line editor, fiction author, and the founder of Shortcuts for Writers. Head over to her site to say hello, and then check out the guest post I wrote for her while you're there: 6 Ways to Truly Get to Know Your Characters 🙂 – Lewis
_______________________________
5 Line Editing Tips and Tricks
Understand What You're Looking For: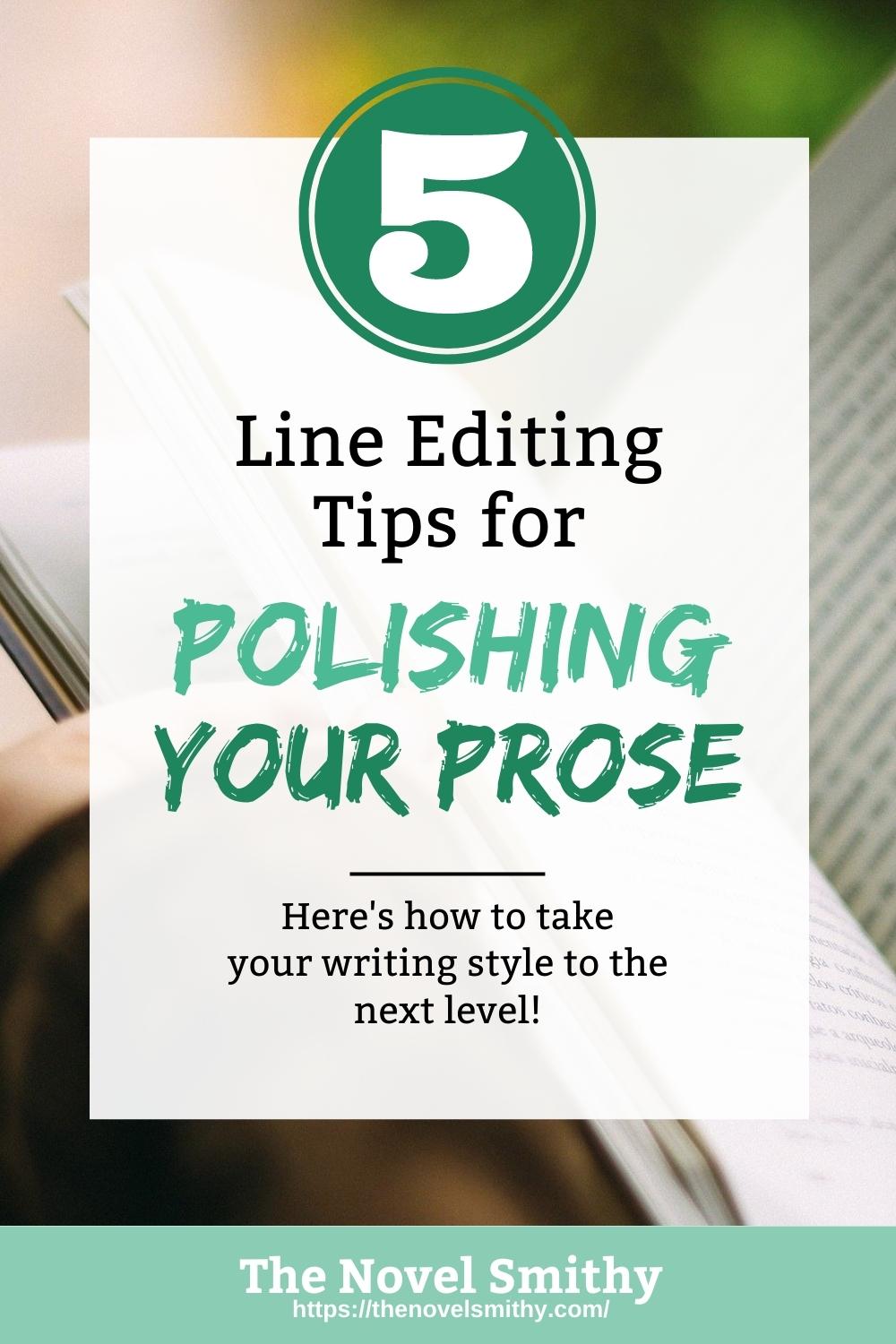 It can feel intimidating to sit down and line edit your novel, so let's look at it one piece at a time.
Here are some key issues to consider when rereading your scenes:
Are your words clear, fluid, and engaging?
Can the humor, drama, romance, action, dialogue, or pacing be heightened with stronger words or tweaks to your writing style?
Are your sentences too long, clunky, or cumbersome?
Are your sentences too choppy?
Are any sentences confusing?
Does your word choice help your settings and locations come alive?
Fix Your Crutch Words:
The above suggestions might seem like a lot to think about, but the good news is that all those areas tie together. When you improve one issue, such as making your word choice more engaging, it will automatically help with other problems.
It all starts with fixing your crutch words. Common culprits for many writers are looked, nodded, walked, grabbed, sat, smiled, grinned, laughed, and sighed. I've edited manuscripts where look appeared four hundred times! I challenged these writers to whittle it down to forty.
Example: She sat in the armchair and looked sad.

Revised: She sank into the armchair and stared at her lap. When she raised her head, tears glistened in her eyes.
Do you see how the second example is more vivid? As a result, it heightens the character's sadness and makes the passage more compelling to read.
Cut Down on Passive Voice
Overused words go hand-in-hand with passive voice.
Watch out for sentences that start with there was, there were, there is, or there are. Also watch for passive descriptions that rely on was, were, is, are, has, or had.
Example: The remotes for the TV were on the floor by a glass coffee table. I bent over to pick them up.

Revised: I bent to pick up the TV remotes, scattered on the floor beneath the glass coffee table.
Passive words are contagious, especially in descriptions. It's not unusual for beginner authors to discover that nearly every descriptive paragraph they write draws heavily upon words such as was and were. This is a pattern you need to break.
Of course, it's impossible to write a book without passive words, so don't feel as if you need to eliminate every instance of was or is. That would make your writing stilted.
Here's what you're searching for:
Passive sentences that sound better when you make them more active.
Patterns of passive writing, such as descriptions. Once you become aware of these patterns and revise those sections, your writing will be much tighter.
Watch for Stagnant Subject-Verb Structure
When you're writing your rough draft, the fastest way to get your thoughts down may be by using a steady stream of subject-verb sentences. Often, these sentences are short and choppy. If you see several sentences like these on a page, work on varying your sentence structure.
Examples:
He stood up.
She stalked over to him.
A bird flew overhead.
Tom drove home from work.
Lisa did yoga when she got home.
Technically, there's nothing wrong with these sentences, but beware of overusing this pattern on one page. Writers often fall into this pattern during dialogue. The scene will mostly consist of dialogue and choppy sentences, like the ones above, that indicate who is talking. These scenes often lack internal thought and description.
When you see this subject-verb pattern, there are a few ways to handle it. They include:
Turning Sentences Around: "Lisa did yoga when she got home," can become, "when she got home, Lisa did yoga."

Cutting or Reworking: For example, "she smiled." Sentences like this tie into the crutch word problem. Does it add anything? Will you miss the sentence if it's gone? Can you flesh it out and make it stronger?

Evaluate What's Missing: Are you overusing this subject-verb sentence structure at the expense of internal thought and description? Can you replace these sentences with meatier content?
Create a Plan to Tackle Your Line Editing
I recommend focusing on one or two areas at a time. For example, if you're concentrating on crutch words and/or passive words, here is a solid action plan:
Identify the Problem: Get some highlighters and mark any crutch words or passive words. Or use the Find feature in your writing software. See how many times "look" appears, for example, and evaluate each case.

Mix Things Up: Use a thesaurus (either print or digital) to find more engaging alternatives.
For sentence structure, go through a hard copy of your book and highlight all the subject-verb sentences. If you see several highlights on a page, then you're falling victim to stagnant sentence structure and can take steps to correct it.
If you follow these five tips, you'll no longer feel as if you're floundering in the dark for what to fix. Focusing on these areas is a great starting point to polishing your prose. Be patient as it takes time to develop your line editing skills, but by learning your weaknesses and getting hands-on practice, you'll be on your way to making line editing magic!
Ready to start polishing your prose? Let me know in the comments!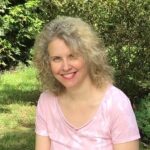 Stacy Juba published her first novel at age eighteen, and over the years has written sweet and sassy chick lit, mysteries about determined women sleuths, and entertaining books for young adults and children. Stacy is also an editor and the founder of Shortcuts for Writers, where her goal is to take the writing, editing, and time management tips she learned in the trenches and simplify them for her students.