11 Do's and Don'ts of Writing Dialog
What sets your writing apart from the competition?
It's undeniable that a myriad of factors determine the quality of your novel, from how compelling your characters are to how well you resolve your conflict. However, a key element missing from many people's list is the quality of your dialog.
After all, language is what sets us apart from other animals. It's how we share abstract ideas and it's how we write novels filled with fantastical made up worlds! Our ability to speak is fundamental to our interactions with others, and the characters in your novel should be no different. Unfortunately, many otherwise stellar stories are dragged down by cumbersome, stilted, and outright frustrating dialog.
The Basics of Writing Dialog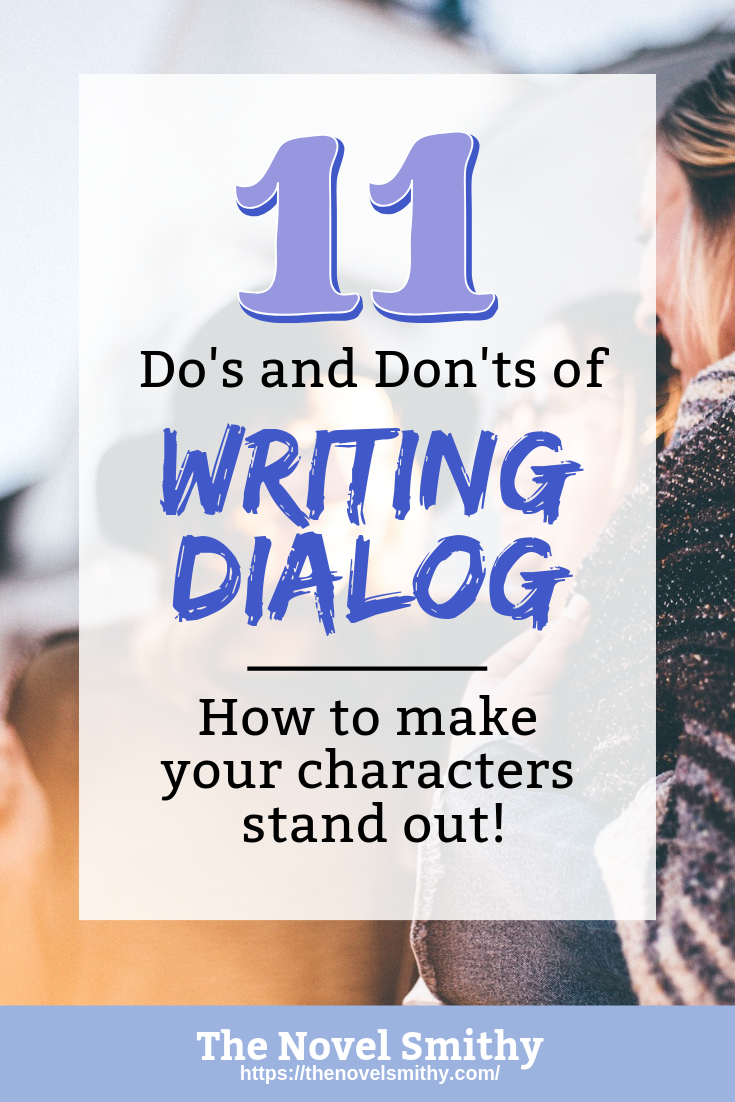 Dialog is surprisingly hard to translate to the page.
Written dialog never sounds—or should sound—quite like spoken conversation, which is usually full of broken sentences and a slurry of "ums" and "uhs." Instead, writing enjoyable dialog requires you to strike a balance between carefully scripted prose and natural, imperfect conversation.
There are three criteria for writing good dialog:
Dialog should be believable and sound like real speech to your reader.
Dialog should be distinct from character to character, making it easy for your reader to follow who's speaking.
And dialog should always providing meaningful information that progresses your plot (essentially, it should matter!)
The question is, how do you fulfill these three requirements in your own story?
Dialog is undeniably complex, and each unique set of characters will require an equally unique exchange of dialog. However, here are eleven rules for writing dialog that should apply to any story you tackle!
What to Do When Writing Dialog
DO: Cut out the Boring Stuff
Above all else, one of the most common flaws I see in first time novels is boring, run-of-the-mill dialog.
When your characters' conversation begins with, "Hey Bob, how's the Missus? Are the kids doing well? Still working that crappy office job? Oh yeah, did you hear about Margery from highschool…" you're bound to lose your reader. Not only does this generic rundown of basic information probably not influence your plot—breaking one of the rules above—but it could be communicated in far more interesting ways.
When writing dialog, you want to cut to the chase.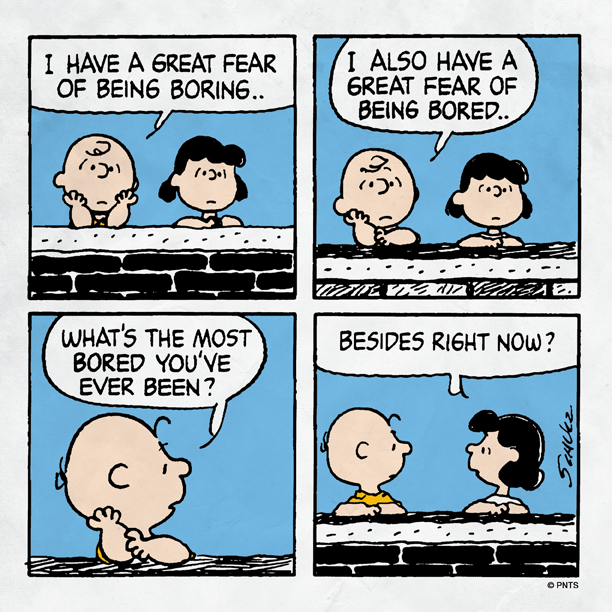 Eliminate the boring bits and don't be afraid to jump into the conversation halfway through. If your reader has to run to catch up, good! Not only will this keep them on their toes, but it means you aren't dragging your story down with unnecessary banter. Just start with what's most important!
DO: Use Dialog to Show Your Characters
Dialog is an excellent way to characterize your various cast members.
Are they witty and sarcastic, are the nervous around their boss, or are they feeling tired? Not only does this make for more interesting writing, but it prevents you from relying on telling your reader about your character's feelings. Instead of telling us he was sad, show his sadness in how he struggles to keep conversations going or grows distant mid-sentence.
You'd be surprised how much you can learn just from listening to others.
"You weren't able to talk sense into him?"
"Well, we kind of tried to kill each other in a duel to the death."
"I see. You tried the diplomatic approach." ― Rick Riordan, The Sea of Monsters
In fact, the way characters speak can not only reflect their personality and emotions, but can also give readers an idea of their relationships. If they see two characters fall into a comfortable conversation, they'll assume they're good friends. On the other hand, if their dialog is sharp or uninterested, they clearly dislike the other character.
DO: Use Real Conversations for Inspiration
Written dialog will never sound exactly like spoken conversation, but that doesn't mean our real life conversations can't inspire us!
To start, think about some engaging conversations you've had. They were likely filled with subtext, double meanings, inside jokes, and irony, all of which made for a fun, dynamic experience. Your conversations may also feature half thoughts and cut off sentences as you and the other person ping pong new ideas off each other.
Melanie scowled. "Mom, I was just staying late for practice."

"Like that would ever happen! And you just told me how much you hate – Oh… I get it now. Is he cute?"

"What? No! You told me to practice harder so just…" Melanie trailed off, her brows furrowing in frustration, "You're a hypocrite!"

Her mother watched her storm upstairs, hand resting on her hip. As soon as Melanie was out of sight she chuckled to herself. "Hmm… Guess he isn't cute then."
Most of our conversations go this way, because we rarely communicate with complete answers and direct questions.
As a result, sometimes your readers will need to read between the lines to catch the full meaning, and that's a good thing! Not only can this be fun to read, but it provides an easy way to foreshadow events without other cast members realizing what's being said. Best of all, it makes your dialog sound far less stilted. We aren't as polite as robots after all—we have no problem cutting each other off or ignoring each other's questions!
DO: Know How to Use Silence
Just as you should get comfortable writing dialog, you should also learn when to let your characters be silent.
Silence can mean a lot of things. It can reveal underlying tension between two characters or show a character's fear, uncertainty, or confusion. It can be comedic, boring, or emotional—sometimes all at once! By knowing when to use silence, you further improve the subtext of your dialog, letting the character's lack of a response speak for itself.
DO: Speak Your Dialog Aloud
If you've noticed a pattern in the last few points, it's probably that the best way to learn how to write dialog is to listen to conversations. However, a similar trick works just as well for editing dialog you've already written.
Simply speak it aloud.
By saying your dialog out loud, you can hear when something doesn't sound quite right. If it feels ridiculous or contrived to say that's probably a good sign you need to go back to the drawing board.
What NOT to Do When Writing Dialog
DON'T: Feel Constrained By Grammar
It'll probably come as no surprise that most people aren't always grammatically correct. However, it might surprise you a bit more that the same should be true for your characters.
There are few situations where your characters would speak with perfect grammar, yet many writers feel limited by grammar when writing dialog.
Don't be!
While you should never confuse your reader unnecessarily (especially because of poor grammar), using unconventional sentence structure, slang, or spellings can help you better capture the feel of spoken conversation. More importantly, it prevents your characters from sounding like they're reading an academic essay, when what they're really doing is discussing the weather.
DON'T: Overuse Dialog
When you're writing dialog, everything should be meaningful.
It's far too easy to fall into wordy dialog. While "wordiness" isn't a bad thing necessarily, with dialog every extra word has a lot of weight, far more than in normal prose. I'll let Harry Bingham explain in more detail:
"If you include an unnecessary sentence or two in a passage of description—well, it's best to avoid that, of course, but, aside from registering a minor and temporary slowing, most readers won't notice or care.

Do the same in a block of dialogue, and your characters will seem to be speechifying rather than speaking. It'll feel to a modern reader like you want to turn the clock back to Victorian England."
To put it simply, don't be afraid to edit out extraneous words in your character's dialog. It's also ok to only reveal 80% of the information in a scene for the sake of tight, snappy writing. It won't punish your readers. It'll just force them to stay engaged if they want to keep up!
DON'T: Rely on Dialog for Exposition
Raise your hand if you've ever used dialog as an exposition dump… Ok, me too.
But seriously—don't.
Of all the sins novelists commit, having characters sit there and explain something that is both clearly for the benefit of the audience and clearly something both characters already know about is mind numbing. It's artificial and frustrating, not the least because there are so many more interesting ways to write backstory.
Of all the sins writers commit, making characters explain something both characters already know is the worst. #amwriting
Click To Tweet
So, whatever you do, don't use dialog to provide a wall of exposition. Dialog may be great for hinting at character's relationships and history, but it needs to be used with subtlety and nuance.
DON'T: Use Dialog as a Crutch
Dialog is a wonderful tool in a novelist's arsenal, but only when it's used at the right time.
It can be tempting to use dialog whenever two characters are in the room together, but as I mentioned at the beginning, dialog should always be meaningful to your story. If it doesn't move the plot forward, reveal important information, or matter to your story's conflict, it's probably worth cutting.
DON'T: Be Afraid of Dialog Tags
This point is actually thanks to a novelist I recently had the pleasure of working with. As we were working through the first draft of her novel, I enjoyed the action and slowly fell for her characters, but time and time again her dialog left me lost. The problem was with her use—or lack thereof—of dialog tags.
I'm not sure where the idea that writers should avoid using "said" came from, but whoever started that trend needs a stern talking to.
Far too many of us are told by creative writing teachers to mix up our dialog tags. The result is a mish mash of whispered, conversed, giggled, and more, all in the name of avoiding the word "said." Even worse, many people—including the wonderful writer I worked with—avoid tags entirely, leading to walls of dialog where the reader doesn't understand who's speaking.
In reality, there's no reason to be afraid of dialog tags! You just need to use them wisely.
Here are a few guidelines to follow:
#1: For 90% of your dialog tags, stick to "said" or "asked." Let the action of the scene convey more complex verbs.

#2: Mesh your dialog with action and movement to reorient your reader. If two characters are discussing a major event, let one of them fiddle with a magazine, get up to get water, or even just tap their feet.

#3: Give yourself license to use complex verbs (like whispered or suggested), but only in moderation.

#4: Don't use dialog tags for every line of dialog. Use them whenever the reader needs to be reminded who's speaking in a long conversation (especially if over two people are talking.)
DON'T: Force Your Character's Voice
It's rare that you should mimic spoken dialog word for word—your reader would drown in a sea of slurred words and half developed thoughts, after all. However, many writers try to put a voice on their characters through abbreviations, slang, and purposeful mispronunciations.
Don't get me wrong—many writers use accents to great effect.
The problem is when these tricks become forced.
When done well, accents are applied consistently, are balanced with normal dialog, and are believable. A character won't call potatoes spuds on one page and just potatoes on the next. But they also won't use slang for every word in their dialog. Not only does an overuse of accents confuse for your reader, but it can slowly cross the line between interesting characterization and stereotyping.
Too many writers use broken English and slang to make fun of a character's intelligence, social class, or even race. While it's great to write characters—especially in a historical context—the way they would have actually spoken, it always needs to be done with compassion and sensitivity. Otherwise, it'll irk your reader at best, or anger them at worst.
It's Time to Master Writing Dialog
While dialog can be tricky to master, it's an important skill for any novelist, and it's really not as hard as it may seem. Personally, I'd recommend saving your worries about perfecting your dialog until your second or third draft, where you can read your novel aloud to catch many of the problems we've discussed here.
Dialog is an overwhelming thing to worry about during your first draft, but by the time you're ready to edit, you'll have a much better foundation to work from.
If you'd like more information on writing dialog, try checking out these resources below:
What's your favorite bit of dialog? Let me know in the comments!