Mastering Episodic Story Structure: How The Hobbit Sank a Trilogy
The fantasy genre comes in many forms.
From sprawling epics to more nostalgic, homey tales, everyone can find something to love in fantasy. Novels like The Name of the Wind or The Lord of the Rings are many writers' greatest influences, but among these massive adventures is a no less important novel: The Hobbit.
As the (sort of) prequel to The Lord of the Rings, no one was surprised when they announced The Hobbit would get a film trilogy of its own. However, as each movie came out, more problems began to surface. The episodic story structure of The Hobbit just didn't mesh with the world of Hollywood screenplays.
What is an Episodic Story?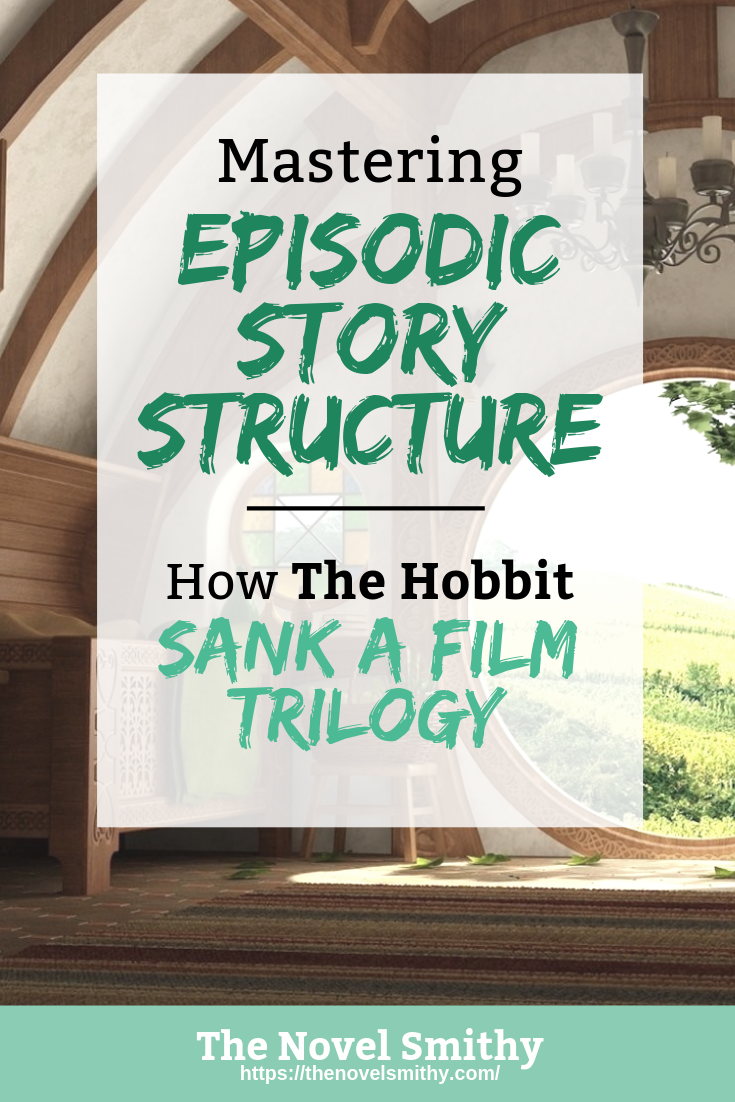 Before we get into why The Hobbit's episodic story structure didn't work as three movies, we should talk about what exactly an episodic story is.
While we've talked about other forms of story structure in the past, episodic structure is a different beast.
Episodic story structure creates a story that's split into a variety of smaller, self-contained adventures (episodes) connected by a larger narrative or unifying theme. Each episode resolves the conflict at hand while setting up another conflict for the future.
Because of this, you can focus on different plots, subplots, and characters, and can dig deep into the character arcs and personal journeys of your entire cast. So long as there's some underlying thread connecting it all, it can be used to great effect.
This is why episodic structures work so well for television.
If a fan missed an episode, they could still keep up with whatever was happening that week, since each episode wrapped up its respective conflict. However, episodic story structure has become less and less common in recent years. This is largely because it's harder to market in the era of binge consumption, both of movies and novels.
Fortunately, episodic story structure still has a place in the world of fiction. Writers just need to be aware of its unique challenges:
#1: Each episode needs to be distinct, while still feeling like a logical part of a single story.

#2: Episodes must have all the story elements of a full-length novel.

#3: Episodes need to progress the overall plot, without stepping on the toes of later episodes.

#4: There needs to be some connective tissue that binds each episode together thematically.
Where The Hobbit Went Wrong
With that out of the way, we can return to JRR Tolkien's The Hobbit.

The Hobbit made sense as an episodic story when it was written, because Tolkien designed it for his young children. Each chapter was a stand-alone adventure to be read before bedtime in the style of The Arabian Nights. While the overall story comes together in the end, each episode feels distinct.
Compare that to The Lord of the Rings. This three book sequel to The Hobbit was also written for Tolkien's children, but by the time he wrote it they had grown up and he had been mulling over the world of Middle Earth for nearly two decades. The result was three, massive (and most importantly) traditionally structured novels.
Translating The Hobbit into Film:
When it came time to adapt The Lord of the Rings into three movies, there was little that needed adding. Sections were cut for the sake of streamlining the adventure, but other than expanding on Aragorn and Arwin and tweaking the roles of a few characters like Eowyn, the writers didn't dramatically alter much.
The Lord of the Rings fit the structure of film, with plenty of material to fill three movies.
Of course, this set a precedent when it came time to adapt The Hobbit. The Lord of the Rings proved that trilogies worked in film, and by the time The Hobbit came out, the public expected trilogies. So, how do you turn this small children's book into three, traditionally structured Hollywood movies?
Well… You add stuff.
There's an excellent video by Lindsay Ellis that goes far more in depth into the production of these movies and the changes made to The Hobbit. Definitely check it out if you want to learn more. However, suffice it to say that the film adaptation of The Hobbit added a tremendous amount of often extraneous material. The writers created major plot points seemingly out of thin air in an attempt to turn this episodic novel into a "Lord of the Rings" style trilogy based on the Three Act Structure.
The result was a bloated set of films that ran into a whole variety of dead ends and plot cul-de-sacs. Whereas The Lord of the Rings has become one of the most beloved film trilogies in history, The Hobbit feels forgettable, if not outright disappointing.
How to Write a Successful Episodic Story
If you're looking to create an episodic story of your own, you'll want to learn from the mistakes made adapting The Hobbit into film.
Many of the problems with that trilogy were because the writers betrayed The Hobbit's natural story structure. Ultimately, there are three different types of episodic story structure, each with different needs:
The Overarching Plot:
When an episodic story has an overarching plot, it looks almost like a traditional novel.
Just like scenes function as micro stories, each episode in this type of story acts as a miniature story within the larger narrative of your novel. They're still individual adventures with a clearly resolved conflict in each episode, but they build towards a clear culmination. Each episode has something to do with the larger conflict in some way, even if only tangentially.
Example: The Hobbit

Concerns: You'll still need the major turning points from the Three Act Structure to occur over the course of your episodes.
The Framing Device:
Here, a single overarching plot doesn't connect the episodes of your story.
Instead, they're linked by a common thematic element and an outside framing device.
A framing device is simply an outside story used to tell your smaller episodes. This framing device provides a context for the separate episodes of your story and has a distinct conflict all its own. For instance, the conflict may be lifting a curse, and the protagonist of the framing device needs to tell a story that will make the antagonist feel true emotions. As they tell each successive story (each episode), they learn new things about what connects with the antagonist, so that the final story in the episodic narrative succeeds in lifting the curse.
Example: The Arabian Nights/One and One Thousand Nights

Concerns: Each episode needs to serve some purpose within the framing device and needs to connect with a consistent thematic element and tone.
The Serialization:
Finally, you have serialized fiction.
These types of episodic stories don't necessarily rely on any cohesive conflict across episodes. Instead, you follow the same cast of characters as they face similar conflicts across different episodes. Police serials, for example, follow the same cop as they deal with a new crime in each story. They likely change little from episode to episode, and no larger conflict is being explored.
Example: The Sherlock Holmes series

Concerns: While each episode is stand alone, they still need to have a similar setup, tone, theme, and setting, and should focus on the same handful of main characters in each episode.
5 Lessons for Your Own Novel
Overall, whether you decide an episodic story structure is right for you or not, there are some lessons to take away from the unfortunate downfall of The Hobbit movies:
#1: Honor your story's natural structure
Every type of novel will have a structure best suited to it. The sprawling, epic nature of The Lord of the Rings fit perfectly with the Three Act Structure, while the cozier, childish tone of The Hobbit made sense as an episodic novel. Whatever your novel is about, make sure you choose a structure that highlights your story's strengths.
#2: Find unique ways to expand on your cast
Many of The Hobbit's problems could have been (at least somewhat) remedied if the writers had the time to explore the story's cast. If you're running out of ideas for fleshing out your story, think about how you can explore your secondary character arcs and give side characters more of a role in your story.
#3: Only include subplots and characters that add value
Of course, even if you're trying to expand your novel, you should never include material that goes nowhere. Everything in your story, from characters to plot lines, must have a purpose in the larger narrative.
#4: Make sure your episodes flow naturally together
A danger with episodic stories is that they can feel disjointed if not done well. That's why it's so important to provide common thematic elements and characters so that each episode feels like part of a larger universe, storyline, or world.
#5: Think carefully about the story you're trying to tell
Are you creating a childish, playful novel, or an intense, gritty adventure? Your story's tone makes all the other elements come together, so don't neglect this question. Decide what type of story you're looking to tell and then keep that tone consistent throughout your novel.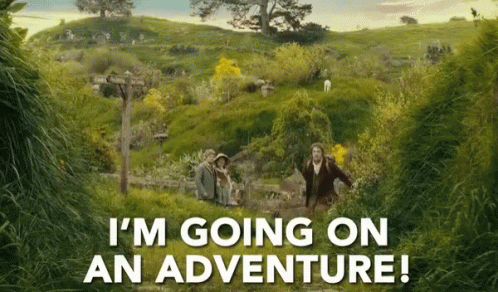 What type of episodic story will you create? Let me know in the comments!