How to Prepare for NaNoWriMo in One Hour
We're approaching the final day…
With just under 48 hours left before November begins, I don't blame you if you're nervous. National Novel Writing Month is a huge event, one that carries with it pitfalls, prestige, and personal growth—all in only one month! That's a big challenge to commit to, but as a NaNoWriMo veteran, I'm here to help you prepare!
Below I've outlined a list of simple tasks you can complete in one hour to make your journey to 50k just a bit easier. That way, even if you have a thousand other things to do you can still squeeze in some last minute preparation. So, pull out a timer, put your doubts and fears away, and get ready to jumpstart your NaNoWriMo journey!
10 Steps to Prepare for NaNoWriMo
Find Your Writing Sanctuary – 2 minutes: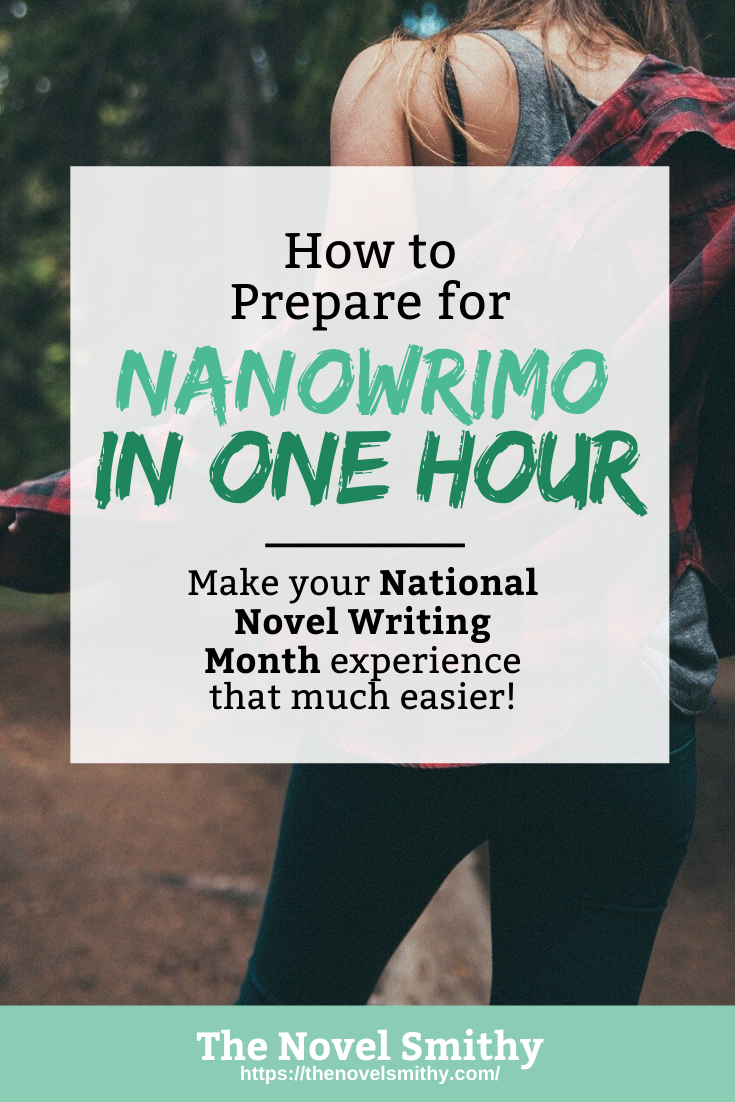 First up, you'll be tackling one of the most important tasks on this list—finding your writing sanctuary.
While this may seem trivial at first, take it from someone who works full-time from home—having a dedicated writing sanctuary, even if you only work on your laptop, is invaluable.
This is true for a few reasons:
#1: Your writing sanctuary will train your brain over time, making it easier to find your writing zone.

#2: Having a dedicated space means all your tools are right where you need them.

#3: This sanctuary can become your safe haven away from family and work.

#4: Having your own official writing space feels more professional and encourages you to take this challenge seriously!
Of course, your writing sanctuary can be as fancy or as basic as you'd like. A comfy seat by a sunny window, or a dedicated home-office—whichever you prefer. I personally write at my kitchen table.
Your goal for this step, however, is that your chosen writing sanctuary becomes dedicated to that purpose. For instance, even though I write at my kitchen table I always clear it off completely before doing so and lay out my laptop, water, notebook, and pens. This ritual turns it from an eating space to a creative space, and tells my brain…
"Ok, it's time to write!" 🙂
Clean and Organize – 3 minutes:
With your writing space found, it's time to get it in proper shape! That means you'll want it to be as clean, organized, and clutter free as possible. Take a few minutes to briefly tidy your writing space—collect any scattered papers to sort through later, pick up loose pencils and put them in a drawer, dust any decorations, ect…
It's been shown that cluttered desks full of bills, paperwork, loose change, and charging cables cause us tremendous amounts of stress, lower our concentration, and hinder our creativity. Of course, everyone's individual tolerance is different, so find the balance that works for you.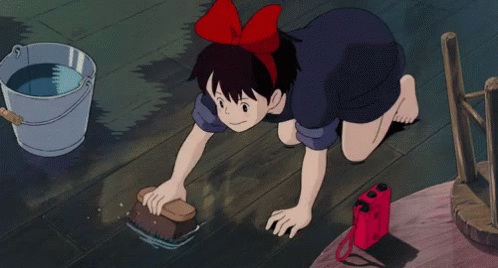 Gather Your Materials – 5 minutes:
Now that you're writing space is clean, we're gonna clutter it up again… Just kidding. 😉
In reality, this task is all about reducing the number of times during each writing session you'll have to break your flow to go hunt down important supplies. So, take a moment to think about the materials you'll want to use while writing.
These could be anything from:
College ruler notebooks
Post-it notes
Legal pads
Pencils and pens in various colors
Masking tape (or is that just me…)
Laptop, phone, or e-readers and their chargers
Headphones
Computer monitors, reference material, ect…
Of course, you may still use some of these in your daily life, so they might not live exclusively in your writing space throughout November. In that case, just focus on setting up a space for them as a reminder to yourself to have them ready when it's time to begin writing! That way you can better maintain your flow and have what you need at your fingertips.
There's nothing worse than breaking your last pencil 30 minutes into writing and spending the next 20 searching through desk drawers to find a new one… Trust me, I've done it.
Discover Your Premise – 5 minutes:
Task #4 is where we get a bit more technical.
Now I know many writers, especially with NaNoWriMo, balk at the idea of doing any story specific work beforehand. In the spirit of the challenge, shouldn't you confine all your work to November? Well, while I understand this perspective, I also have to disagree. Setting yourself up for success by having a clear idea of the premise you'll be writing about isn't cheating!
It's just smart.
Not only will having a clear premise from the start improve your work, but it'll make the challenge more enjoyable and make you more likely to succeed.
So take time now to brainstorm the premise of your NaNoWriMo story. All you need is an index card, post-it note, or some masking tape. Jot down your idea in as much or as little detail as you prefer and put it somewhere you'll be able to see throughout the writing process.This way, when the clock strikes midnight October 31st, you'll know your starting place and be able to hit the ground running!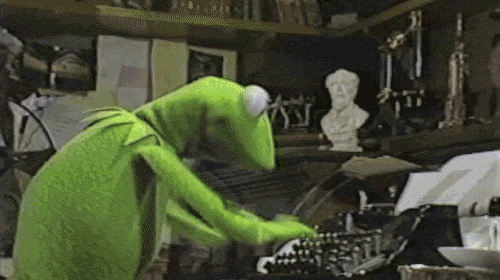 Create an Outline – 15 minutes:
Similar in principle to the previous task, Task #5 has you creating an outline of your story, one you can make as in depth or as brief as you'd prefer. I've written before on how and why you should use an outline, not only for NaNoWriMo but also for in your everyday writing routine! When done right, an outline becomes an invaluable guide, while still leaving plenty of room to discover your story as you go.
For the sake of NaNoWriMo, you only need to focus on three "plot points":
The Entry Point: Where does your story begin? How does your protagonist get involved, and why? This begins the conflict your protagonist will struggle against.

The Midpoint: What skills has your hero learned? It's time for them to take charge of the story.

The Climax: How will your protagonist overcome the conflict they've been struggling against? This is the final battle of your story and resolves the conflict.
Of course, you can make your outline far more detailed by diving into story structures like The Three Act Structure or The Hero's Journey. However, if you have no outline to speak of or aren't sure if you even want one, don't worry about it.
All your NaNoWriMo outline needs to do is act as a reminder of what you're writing towards and a loose guide to keep you from getting too far off track!
Collect Some Inspiration – 10 minutes:
Now for one of the most fun tasks on this list!
But first, a warning…
Check your timer and give yourself ten minutes, and ten minutes only! This is a fun task, but one I encourage you to approach with caution, lest you blow the rest of your hour wandering through the maze of the internet.
For the next ten minutes, peruse Google, Pinterest, Tumblr, Reddit, or whatever other search engines you prefer. Your goal is to find a small collection of pictures, music, quotes, or videos you feel capture the feel and tone of your premise. Ideally these materials will be inspiring and exciting, so choose wisely.
By having this collection to reference throughout the month, you'll be able to better visualize your story when you just don't know what to write about. But again, if you're on a time crunch, stick to the ten-minute limit. It's far too easy to spend hours on this task.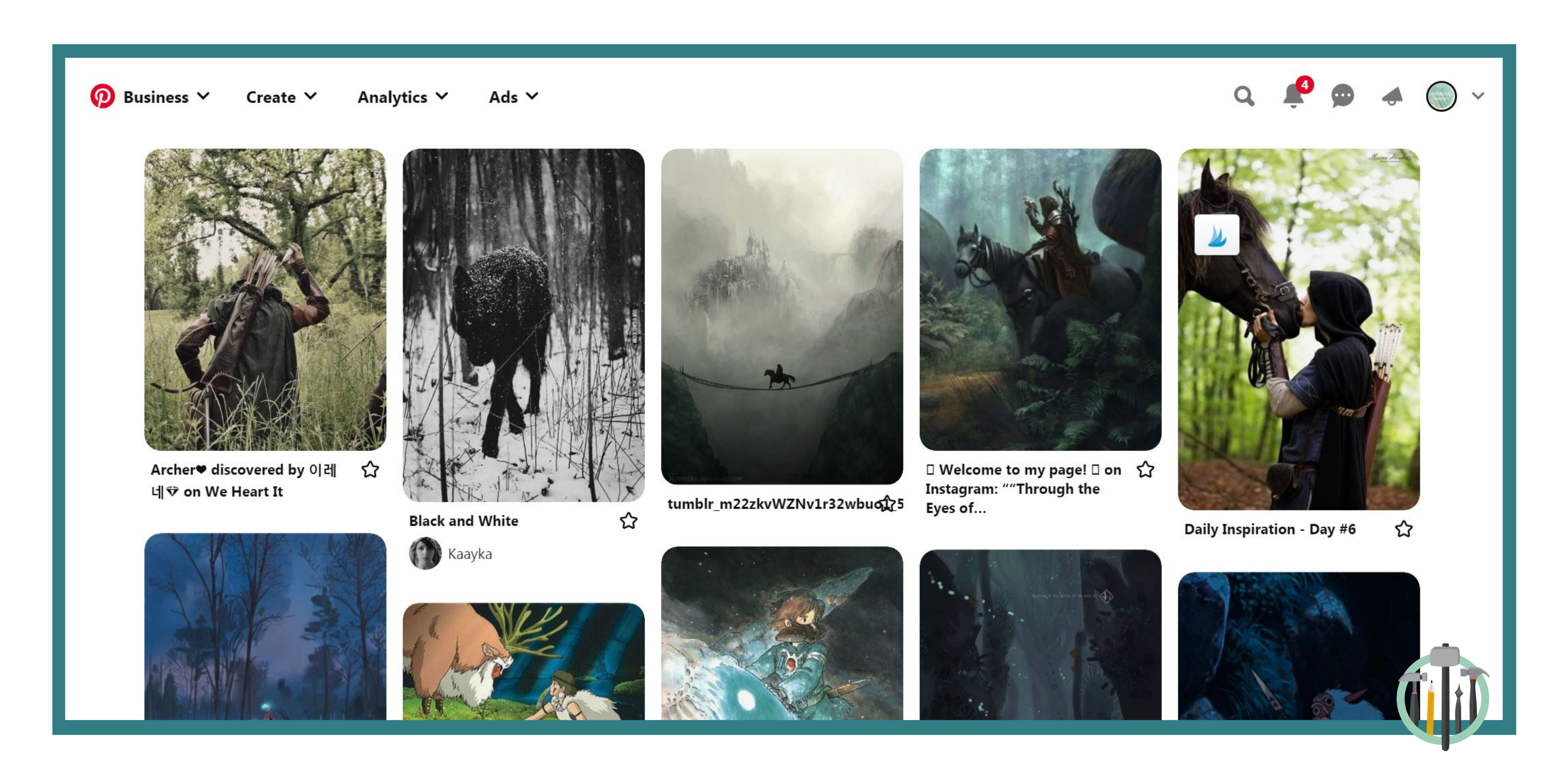 Find Your Idol – 2 minutes:
"You can always edit a bad page. You can't edit a blank page." ― Jodi Picoult
Much like your previous task, this one is all about motivation, except this time more in the "motivational poster" kind of way. As cheesy as those posters may be, there's something comforting about having encouraging (or harsh) words from your favorite author to keep you moving during the NaNoWriMo challenge.
If you already have a writing idol in mind, great! If not, don't worry. Take a moment to peruse the internet and find a quote that speaks to you. Once you've found one, write it down just like your premise and put it somewhere you'll be able to see as you write.
"The first draft is just you telling yourself the story." ― Terry Pratchett
There will be hard days ahead, but remember—if your idol was able to do this, you can too!
Prepare Your Calendar – 8 minutes:
Next, to help maximize your writing time in November, you'll need to know when you actually have time to write. So here you'll be taking a moment and pull out your calendar and mark any obligations for the month ahead.
Personally, I prefer a calendar dedicated solely to NaNoWriMo instead of my everyday work calendar.
This way I can tape it up in front of my writing space and mark my progress as I go, which keeps me both organized and motivated! By dedicating your calendar just to NaNoWriMo you can schedule in writing time, mark your word count, and even adjust how much you plan to write each week based on how busy you'll be with other events.
For example, you probably won'y get much writing done the week of Thanksgiving. It's inevitable with so much else going on. But when you finish this step, you should be able to know immediately which week will be your best week with the fewest outside obligations, meaning you can push yourself to write more and free up time for turkey later on. 🙂
Decide on Your "Why" – 5 minutes:
While I said having a dedicated work space would be the most important task to prepare yourself for NaNoWriMo, I may have to backpedal on that statement… Let's just say a dedicated work space and a "Why" are equal in the 1st place spot.
Think about it—you sit down to write at 8pm November 20th. Thanksgiving is in two days, you have to clean the house, your dog bit the groomer this morning, and you're 2,000 words behind your writing goal. How will you, despite how tired and stressed you are, keep writing? Like I said before, there will be hard days this November.
The key to overcoming them lies in your "Why."
This "Why" is your reason for taking on this challenge at all—for dedicating the time required to write a novel, be it good or bad, long or short, easy or hard. Your "Why" can be many things:
"I always wanted to write a novel and now is a great chance."
"I dream of one day being published, and this is my first step."
"Writing is cathartic and this will get me to dedicate more time to it."
"I'm doing this on a dare and if I quit, I'll owe my best friend Mike 50$…"
As you can see, there're no right or wrong answer! Whatever your "Why" is, make it meaningful to you. Dig deep and think about why you're taking this challenge on. Once you've found your answer, write it down and keep it close to your heart.
Whenever you forget what the point of this challenge was in the first place, pull it out and remind yourself. That way on December 1st you can hold your novel in your hand and be proud of it no matter what it looks like, because you've achieved something fantastic!
Relax! – 5 minutes:
Finally your hour is coming to a close. With these last few minutes, I want you to do something purely for yourself—I want you to rest.
Yes, rest. No, you can't go over your outline one more time or find one more photo for your collection. Don't organize your desk or write down an appointment you forgot about on your calendar, and definitely don't start second-guessing yourself!
Just rest.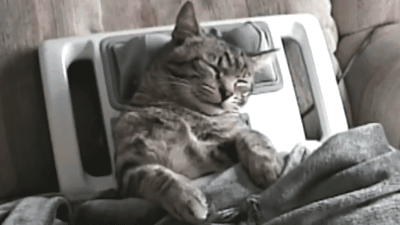 You have a busy month ahead of you and a lot of work to do. While you have the time, take the chance to relax and recharge your mind. Enjoy the calm and the clean desk in front of you and know that you're prepared!
There's a ton of potential that lies ahead. Whether you're holding the next literary masterpiece or a simple beach read come December 1st, be proud of it! It's yours, and it's the next step on your writing journey. And when November is all said and done, I hope you'll reach out and tell me about the novel you created. I'd love to learn more about it and about you!
Plus, for the whole month of November I'll be posting guides, motivation, tips, and tricks to help you keep moving through your NaNoWriMo challenge here.
Good luck on the upcoming month, and I'll see you on the other side! 🙂
Are you excited for November? Let me know in the comments!