How (and Why) to Prepare an Outline for NaNoWriMo
I wish I had an outline when I faced my first NaNoWriMo challenge…
Instead of having a clear picture of my story from the start, I spent 30 days floundering, wandering around my manuscript without an end in sight. By the end of November, I had 50,000 words that went nowhere. An outline would have saved me so much frustration.
Fortunately, this failure led to the start of my writing journey. However, while it worked out for me in the end, that doesn't mean it's the ideal path. Instead, I'd like to save you the trouble I faced by showing you how to create an outline for your NaNoWriMo adventure!
What is National Novel Writing Month?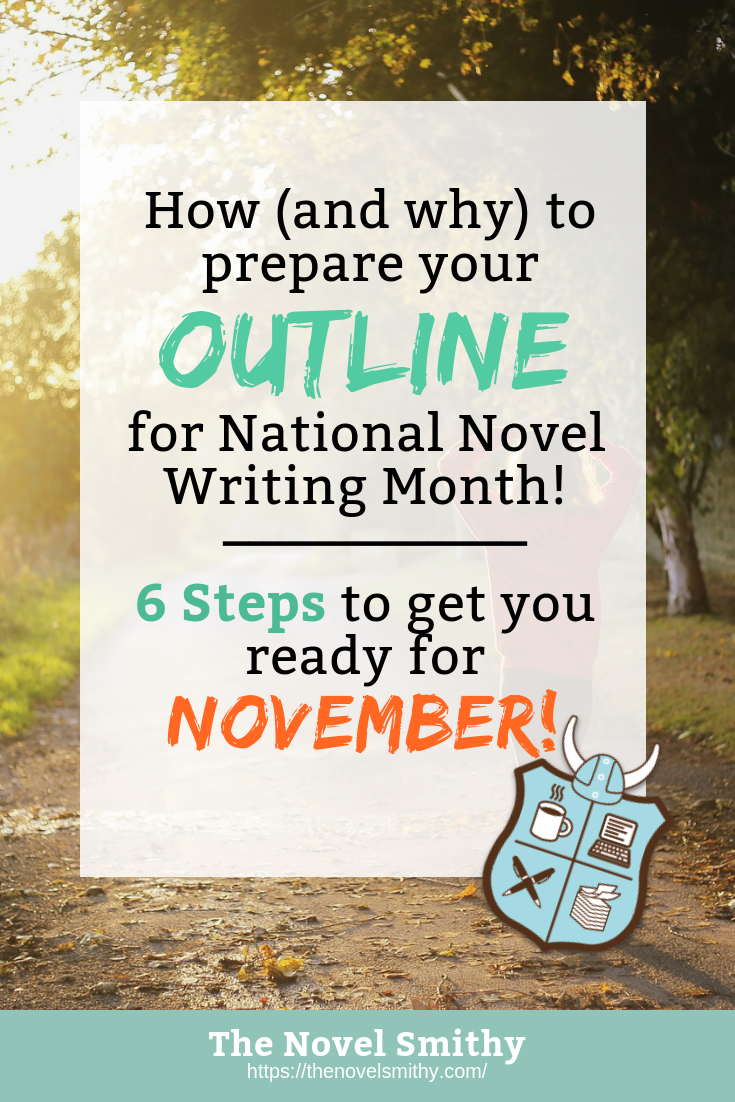 For those of you wondering what I'm talking about, NaNoWriMo is an abbreviation for National Novel Writing Month, a worldwide writing challenge that happens every November.
The goal of this challenge is for participants to write a 50,000 word novel in 30 days, starting November 1st and ending at 11:59 on the 30th. It's a fantastic challenge, one I and many others make a yearly tradition of. For some, it's the start of their writing journey—for others, it may be a way to reinvigorate an old passion.
Either way, no matter your reason for participating, an outline is an invaluable tool that will guide you through each of the 30 days and 50,000 words you're about to embark on.
An outline is beneficial in so many ways:
It helps you stay on top of your progress, letting you keep track of how much you've written and how much more you need to write to reach your goals.
It keeps you moving towards a cohesive story, so that by the end of November you'll have an actual novel instead of a handful of loosely connected chapters.
It encourages you to develop a clear picture of your story before you begin writing, lowering your chances of challenge-ending writer's block.
And it keeps your writing efficient, helping you work through major story flaws before you spend 30 days and 50,000 words writing a novel that would need major,

time-intensive rewrites.
Regardless of whether you're participating in NaNoWriMo for the fun of it or are planning to publish the novel you create this November, having an outline will greatly improve your experience!
Are You Allowed to Outline Before NaNoWriMo?
Of course, the idea of preparing ahead of time for what is meant to be a 30 day challenge sparks some heated debate among writers—so let me bring you in on a little secret.
It doesn't matter.
Now, that doesn't mean it isn't an important decision—rather, it means it doesn't matter whether or not you decide to outline. It's your choice, one that should be based on what you think best sets yourself up for success. There are no rules and no punishments if you choose to outline beforehand.
Ultimately, NaNoWriMo is a personal challenge, meant to give you just enough structure and constraints to stop the endless cycle of, "well, I'll write that novel, eventually."
NaNoWriMo says, "No. Write it now."
That's the beauty of this challenge and why, in my view, there's absolutely nothing wrong with outlining your story before November begins. In fact, I think it increases the chance you'll come out on the other side with a real, honest-to-goodness novel!
Six Steps to Prepare Your Outline for NaNoWriMo
With the basics of NaNoWriMo out of the way, let's get into the meat of things.
There are six steps I recommend you take to prepare your outline before November. The point of these is to build the framework of your story, creating reference points to guide you as you begin writing. Don't get too caught up in the details here—you don't need to work out every element of your story ahead of time.
As with all my other tips and advice on this site, strike a healthy balance. Do as much as you feel you need and let the rest come to you as you write.
#1: Lay the Groundwork of Your Story
The first step of creating an outline begins with writing down the basics of your story.
If you haven't yet, develop a two or three sentence premise that lays out the idea you want to write about. Perhaps you're writing about a deadly virus that only your protagonist is immune to, or maybe you're writing a love story between two aliens from different planets.
Whatever it may be, take some time to brainstorm:
What is the conflict of this story?
What unique direction can you take it in?
How can you make it your own?
What cool ideas can you incorporate?
While an alien romance story could easily become a clichéd tale of Romeo and Juliet, adding unique technology, alien cultures, or plot twists will make it all your own—so don't feel limited!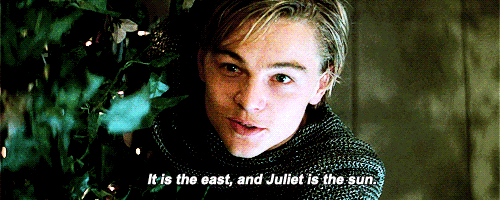 #2: A Beginning, Middle, and End
Once you have a basic idea written down, you can begin forming the plot of your story.
To do so, think of your story in three parts:
Beginning: How does your story begin? What triggers your conflict, and how does your protagonist get involved? Why are these events happening? How can you introduce your story's world, cast, ect…?

Middle: As your protagonist works to resolve the conflict of your story, what challenges do they face? Do they meet any allies or enemies along the way? What do they learn, and how do they grow?

End: How does your protagonist come to face the antagonist of your story? What does their final confrontation look like? Does your protagonist succeed in their goals and why or why not? What happens to your story's world once the conflict has been resolved?
These questions may seem like a lot at first glance, but don't worry. These are just a basic guide to get you thinking about your story's growth and development. The goal here is to have you flesh out your premise into a rough plot. Once you've written down the basics of what happens from beginning to end, you can add as much or as little detail as you want to.
#3: Establish a Structure
Structure is where outlines can begin ballooning to epic proportions.
You can—and I have—spend hours studying story structure. It's something I genuinely enjoy, but it's also something you don't need to worry about if you're only just starting out. As I said earlier, NaNoWriMo is about getting you to actually produce a complete novel in 30 days, not spend 30 days worrying about the strength of your Midpoint and Inciting Event.
Because of this, unless you're already experienced with story structure—in which case I did a full series on the Three Act Structure that gets into the finer details—you'll just need to focus on six plot points for your outline:
The Hook: This is how you get your reader's attention when they first open your book. Introduce them to what makes your world unique and encourage them to ask a question about your story.

The First Plot Point: This is where your true story begins. Your protagonist has prepared for their journey and now makes the final decision to engage with the conflict.

The Midpoint: This marks a turning point for your protagonist. They've gained skills and knowledge that lets them take charge. They're ready to face the conflict ahead.

The Third Plot Point: Your protagonist's darkest moment. As far as they can see, the antagonist has won. This sets up your Climax where they'll have to prove their ability to overcome the odds.

The Climax: Time to ramp up the tension! Your protagonist and antagonist are on a crash course and your reader is racing towards the conflict alongside them.

The Resolution: Time to breathe a sigh of relief with your readers and protagonist. The conflict has been resolved. Now comes the task of figuring out how their lives will continue from here. Will they recover from their journey? They may return home, but their world will never be the same. There may even be hints of a sequel here!
Using the beginning, middle, and end you created in #2, try to fill in the blanks for each of these plot points.
How will each plot point look in your story?
By writing these out ahead of time, you'll have a good idea of your story's end goal as the challenge begins, keeping you focused on how your story needs to progress. Plus, it'll make it that much harder for writer's block to derail your progress!
#4: Create Profiles for Your Cast
Now that you have a strong idea of what will happen throughout your novel, you can begin creating the characters that will actually experience that story. Every story will be different in this regard. Some novels follow a single character on a solitary journey while others are focused on the interactions of a large and expansive cast.
For the sake of this outline, I recommend fleshing out three characters:
Your Protagonist

(the hero of your story)

Your Protagonist's Main Ally (a sidekick, mentor, or partner)
Your Antagonist (the "big bad," or the face of the conflict)
Of course, even this list has its problems—not all protagonists are "heroes" in the traditional sense, and not all antagonists are characters. Many are, in fact, elements of nature or the environment. For that reason, feel free to tweak this list to fit your needs.
Regardless of what your exact cast looks like, you need to establish a few important aspects for each character you outline:
For your protagonist, there are a few extras to consider:
What do they need to learn throughout their journey?
What is their inner struggle, and how will they overcome it?
If you enjoy crafting unique characters, I highly encourage you to read more about character arcs. These are a fantastic tool for further fleshing out compelling, powerful characters. Of course, for the sake of NaNoWriMo, the basics will get you through just fine, while still providing a solid framework for your characters as you begin writing.
#5: Do Some Worldbuilding
You're on the home stretch now—you have a basic idea of your story's plot, and you have a handful of characters to flesh out that plot.
Now you're going to establish the rules of your story world.
Have you ever read a novel, only to ask yourself, "Wait, I thought that worked a different way? Where did this come from, and how come it was never explained?" Step 5 is all about not doing that to your readers—or yourself when it's time to edit.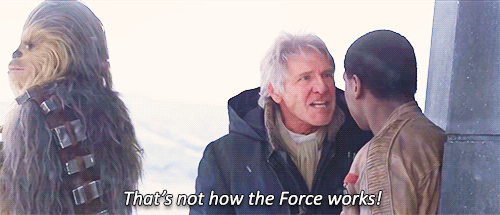 Taking everything you learned about your story through the last four steps, write out a list of rules for your story world. Whether you're writing a sci-fi epic or a simple historical drama, this is important:
What cultures exist in your story?
How do they function on their own and interact with each other?
What technologies exist and how are they used?
What events surround your story, or is your conflict all-encompassing?
Where do your various characters fit in their society and why?
What beliefs, prejudices, or viewpoints do they have?
What is the most influential institution within your story's society?
What effect does it have on the story?
You can go on with questions like this forever, but for now, this is a great place to start. Your main goal in this step is to think about your story's world like a historian would. By providing yourself with a well-rounded picture of how your story works, your writing will remain consistent as your characters experience new places, people, technologies, and environments.
Not only that, but you'll also have a richer understanding of your story itself—which leads to better writing overall!
#6: Put It Into Practice!
For the last step on this list, we're shifting our focus to how you'll actually use this shiny new outline you've just created.
As you begin your NaNoWriMo adventure, you may encounter two emotions:
You'll think you have to stick 100% to the outline you've created.

(OR)

You'll get frustrated when you want to change things and end up scrapping your outline entirely.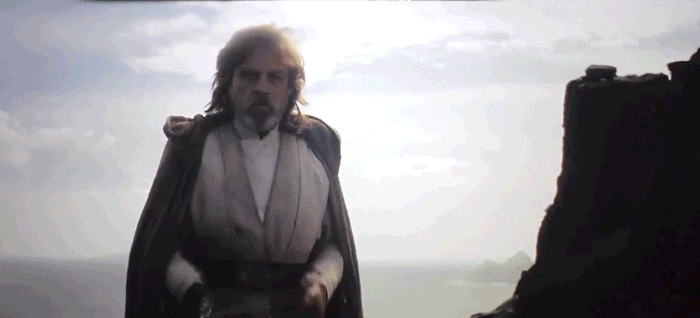 I want to warn you against both of these instincts. Remember, this outline is meant as a guide only, a rough roadmap for where you plan to go—and there are many winding streets and roadside attractions for you to explore along the way. You may even take an entirely different route halfway through the trip.
The purpose of this outline isn't to limit your ability to explore your amazing story.
Instead, it's only there to remind you of your end goal. Above all, enjoy the writing process. Allow yourself the flexibility for your story to develop organically while still taking advantage of the benefits an outline can bring. Stay focused, stay excited, and keep writing!
Will you create an outline for NaNoWriMo? Let me know in the comments!