The Third Plot Point: The Story Structure Series Part Six
It's time to face the darkest part of your hero's story…
You see, today is when we'll finally wrap up Act 2 and enter the finale of your story, Act 3. Specifically, today is the day your antagonist will assert their dominance, adding a new level of stakes to your story. The rising storm of your conflict is catching up to your hero, and the Second Pinch Point and Third Plot Point will force them to fight even harder to succeed.
Of course, as you might expect, these plot points set the tone and pace for Act 3, but that isn't their only function. They also serves a critical role within your protagonist's arc as they march towards the Climax. This is definitely a complex part of the Three Act Structure, so be prepared—this post might run a bit longer than usual.
_______________________________
This article is part of a series of posts about the Three Act Structure. If you'd like to check out the rest of the series, make sure to browse the other articles listed at the end of this post.
_______________________________
The Purpose of the Second Pinch Point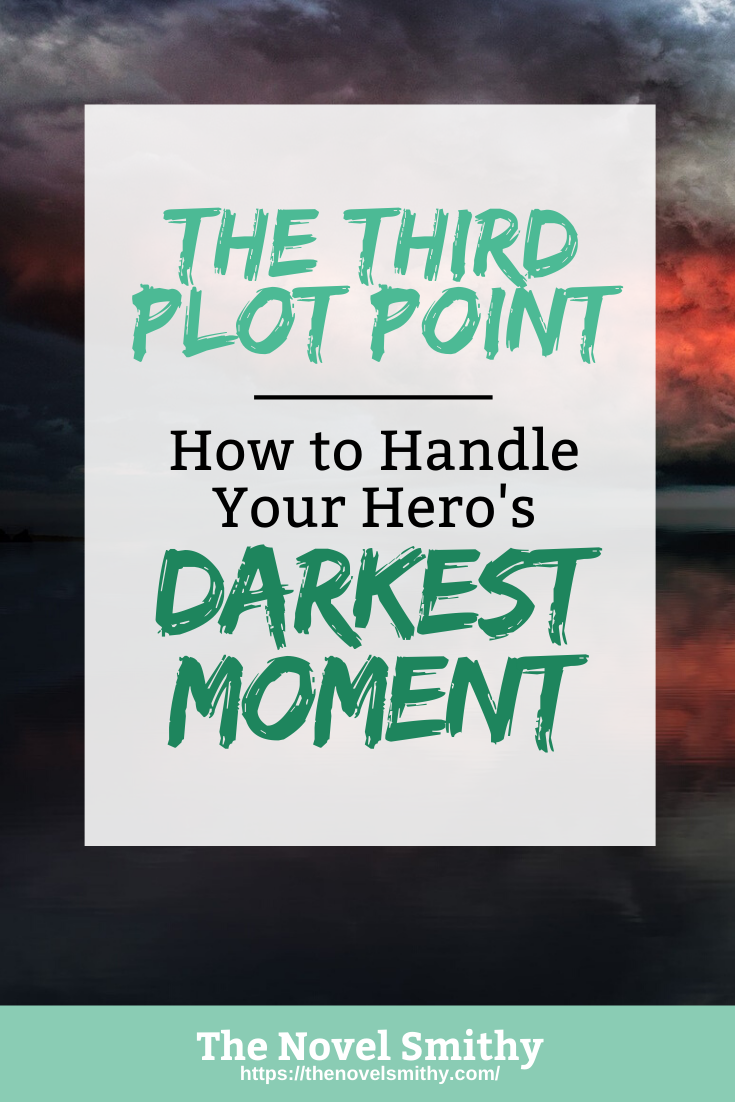 Before we get into the highlight of this post—the Third Plot Point—let's take a moment to flesh out the Second Pinch Point.
The Second Pinch Point is a fairly simple plot point, much like the First Pinch Point. At its most basic level, the Second Pinch Point is there to remind your audience and your characters of the antagonist's power. However, unlike its sibling from earlier in Act 2, your protagonist is much more likely to be directly involved in this scene.
If you remember from the First Pinch Point, that scene didn't necessarily need to involve your protagonist to serve its purpose. Often, not having them present was more effective. It set up a sense of tension for your audience, letting them know more about the coming danger than the cast of your story.
The Second Pinch Point, however, isn't the time for this.
Ideally, your protagonist should have to personally face the power of your antagonist at this point in your story, as a reminder of the challenges ahead. This is important after the success they experienced at the Midpoint, where it's easy for your audience and protagonist to lose focus on the stakes of their journey.
Why the Second Pinch Point Matters:
Of course, you may wonder why the Second Pinch Point is really necessary, and that's understandable. Perhaps you want to shock your readers with the true power of your antagonist later on, or show the folly of your protagonist's false sense of security at the finale. That's entirely valid, and keeping some secrets until the Climax isn't a bad thing.
However, these goals won't benefit from neglecting the Second Pinch Point.
The Second Pinch Point anchors your character's growth from earlier in Act 2, and it's also an excellent tool for foreshadowing developments in Act 3. Above all, it keeps the conflict real and pressing, so that your protagonist's downfall at the Third Plot Point feels like a logical progression of your story, versus a sudden and contrived punishment—we'll cover the Third Plot Point in more detail in just a moment.
Basically, this plot point strengthens your story going into Act 3.
For that reason, the Second Pinch Point's placement in your story mirrors that of the First Pinch Point—ideally, it should occur around halfway between the Midpoint and the Third Plot Point. Still, as with its sibling, there is a lot of flexibility here. You want this point to occur organically in your story's conflict, usually after a moment of hubris by your protagonist.
Fortunately, this is one of the Second Pinch Point's strengths—it's adaptable to your story and writing style. This is one of the handful of plot points in the Three Act Structure meant as a support for "the big three," which play a much more defining role in your overall story. Speaking of which…
The Third Plot Point and Your Hero's Failure
As I just alluded to, the Third Plot Point is the last part of the primary trio of plot points in the Three Act Structure, with the others being the First Plot Point and the Midpoint. This trio forms the primary narrative and emotional arcs of your entire story, with the Third Plot Point representing the darkest moment of your protagonist's journey.
Here your hero ends Act 2, enters Act 3, and faces the most difficult test of their arc.
What I mean by "the most difficult test of their arc," is that the Third Plot Point will mark a major struggle for your protagonist—both internally and externally. Their skills and the growth they've achieved will prove insufficient. To them—and likely to your readers—it'll seem as if they've failed once and for all.
The Third Plot Point and Your Plot:
Of course, as far as your plot goes, this failure is only temporary.
The Third Plot Point opens the door to your Climax and the Resolution of your story. Instead of ending your story, it provides an opportunity for your antagonist to reassert their dominance and demand that your protagonist change their tactics.
This is essentially a twist within your plot, at least from your main cast's perspective. What they believed to be true about the conflict is more complex than they realized, and they must now adjust their previous plans to cope with this discovery. Your audience, on the other hand, may have known of this complexity for some time, providing a sense of irony when your characters finally catch up. This shift in the conflict is important because it reinforces your antagonist's power, creating a more tense and meaningful Climax when your protagonist eventually succeeds against the odds.
However, I would argue that the Third Plot Point's most critical role lies in its effect on your protagonist.
Throughout your protagonist's journey, they've been struggling against a inner struggle, one fed by the conflict between their want and their need. After the Midpoint, it seemed that your character had found a path to achieving their want, but as I mentioned previously, that success was superficial. Your character cannot complete their arc without addressing their need and overcoming their inner struggle.
The Third Plot Point and Your Character Arcs:
Your protagonist's character arc is where the Third Plot Point shines. It's the turning point that forces your protagonist to address and reflect on their need throughout Act 3, and is therefore directly responsible for their success at the Climax.
However, to achieve this final burst of growth for your character, the Third Plot Point needs to target two specific elements of their arc—their want and their inner struggle.
The first is fairly straightforward. The Third Plot Point will snatch their want from their grasp, forcing them to work even harder to achieve it. Instead, it's through the inner struggle that the Third Plot Point has its deepest effect. An ideal Third Plot Point directly targets your protagonist's inner struggle, playing on their deepest flaws and insecurities to make them feel truly defeated.
This presents them with a chance to grow by demanding that they confront their need.
They'll never progress a step further on their journey without taking time to address the truth they've discovered through their quest, taking it to heart and overcoming their inner struggle in the process. It's through this reflection that they complete the largest amount of growth in their character arc—the growth that ultimately sets them up to succeed at the Climax.
Of course, this isn't always true. In a negative character arc, your protagonist will fail at this point. Likewise, flat arcs require an entirely different outlook on the inner struggle itself. I encourage you to check out the posts on positive, negative, and flat arcs for a more in depth explanation. For this post, the big picture will have to suffice.
The Third Plot Point's Place in Your Story:
Just like the rest of the Three Act Structure's core trio, the Third Plot Point has a more rigid placement in your story, coming in at the 75% mark. This placement is less negotiable, because you want Act 2 and 3 to transition into one another smoothly, leaving plenty of room for the conflict to reach its natural conclusion at the Climax. This three quarters placement discourages you from rushing either Act or adding padding where it isn't necessary.
Remember, at this point in your story, the pace of the conflict is ramping up. By keeping the plot moving steadily forward, you help pull your readers along with you, maintaining their investment in your story.
Studying the Third Plot Point in Film
Disney's Mulan:
After the Midpoint:
In our last post we covered Mulan's Midpoint, which saw her prove herself to the rest of the army and earn a place among them. However, the movie is quick to remind us that Mulan doesn't fully belong, as she is still disguising herself as Ping.
It does this through two separate scenes—one in which Mulan is interrupted by the other soldiers while bathing, and another in which the army sings about their ideal woman. Both scenes are played for laughs, and lend some appreciated comedy to the latter half of Act 2. Underneath this, however, they work to subtly remind the audience of Mulan's inner struggle and prepare us for her downfall at the Third Plot Point.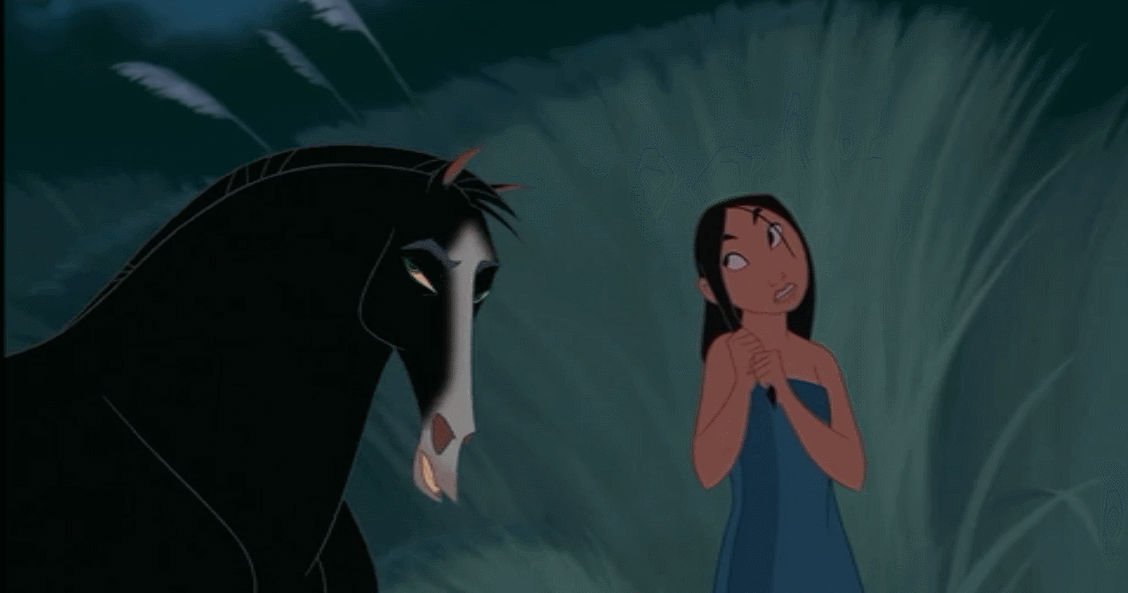 These scenes also provide some development for our two secondary characters.
The Emperor's advisor tells Shang that his leadership skills are a disappointment, and that he won't allow him to join his father's unit, despite the progress his soldiers have made. This is a huge blow, and one that we'll revisit later.
Meanwhile, Mushu forges a letter requesting Mulan's unit at the front lines. By doing so he both moves the plot forward—pushing Mulan closer to the main conflict—while also trying to satisfy his own want for Mulan to become a war hero. Throughout Act 2, Mushu has been growing more protective towards Mulan, bonding with her and learning to look out for her. However, he still hasn't given up on his want, and this will come back to punish him very soon.
The Second Pinch Point:
Mushu's meddling leaves Mulan and her comrades marching towards the mountain pass that leads to the Imperial City, the last known location of Shang's father and his army. However, what they find there isn't what they expected, and this leads directly into Mulan's Second Pinch Point.
Where a town should have been, they find the gutted remains of the Chinese army.
If you remember, the First Pinch Point foreshadowed this when the Hun leader made plans to attack this town. To drive this connection home, Mulan finds the doll that led the Huns here in the first place, left alone in the rubble.
This plays a few important roles. On a surface it reasserts the Hun's power, reminding the cast—and the audience—why they should be intimidated by this invading force. By foreshadowing the Second Pinch Point earlier on, the movie also makes the conflict feel more real, as though it continues moving forward even when we aren't there to see it. This is a fantastic aspect of the movie's worldbuilding, encouraging us to view it as a living, breathing place. It helps the audience feel the same tension the cast feels.
Mulan's Character Development:
Of course, this Second Pinch Point also plays an important role in characterizing both Mulan and Shang.
Mulan's character development here is the most simple—her gentle handling of the doll and the way she honors its previous owner show her kindness and her understanding of the often overlooked casualties of war. While the rest of the unit mourns the death of the other soldiers, she mourns the children and families whose lives were destroyed, much like her own.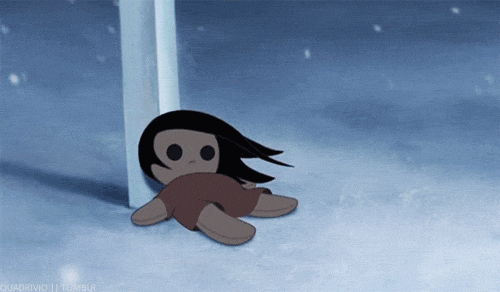 Shang also mourns in this scene, but his loss is more personal.
He's presented with the helmet and sword of his dead father and takes a moment away from the others to grieve. He has struggled his whole life to meet his father's expectations, and now this important figure is gone from his life.
However, despite the depressing nature of this scene, this is a high point in Shang's arc. He has spent the movie thus far standing above the rest of the soldiers, struggling to meet the expectations of others and being callous as a result. Now he's quiet and vulnerable, and allows Mulan to show him kindness. While Shang's arc isn't the focus of the film by a long stretch, it gets a bit of attention here, and it further serves to flesh out the world and increase the audience's investment in this story.
A Last Victory:
What follows this scene is a last moment of success for Mulan before her downfall. The army finds themselves racing towards the Imperial City—after all, the Second Pinch Point increased the tension and pacing, as it should—hoping to reach it before the Huns.
En route, however, the Hun army attacks with a horde of mounted cavalry. In a moment of clever inspiration, Mulan triggers an avalanche with their last cannon, wiping out most of the Huns. However, the wave of snow catches Shang and Mulan goes after him, continuing to show her quick thinking and cleverness as she saves his life.
This scene shows off all of Mulan's best qualities, highlighting how much she's grown.
It also shows off the respect she's earned from her comrades and from Shang. The audience feels that she has truly earned her place among them, and it seems everything is looking up from here. However, Mulan passes out from an open wound in her side, cutting her success short.
The Third Plot Point:
When Mulan wakes up, the army's doctor has revealed her true identity. The movie has been preparing the audience for this discovery—however subtly—throughout the second half of Act 2, but the glowing success just prior makes this downfall as painful of a blow to the viewers as it is to Mulan.
She's dragged out before the army and sentenced to death. Shang pulls out her father's sword to execute her, despite her attempts to explain, but drops the sword at her feet at the last moment. She saved him from the avalanche, so he'll spare her now. The army marches away, leaving Mulan abandoned in the snow.

This Third Plot Point perfectly takes advantage of Mulan's inner struggle.
All of her achievements and skills mean nothing because of the simple fact that she is female, and her want—to bring her family honor and find her place in society—is forced firmly out of reach. Without external sources of acceptance, where can she find any? Well, the answer is by finding worth within herself, but that won't come until later, when she begins Act 3.
Shang also has his lowest point here, and it's fairly obvious what it is. He feels Mulan has betrayed him, leading him to believe something that wasn't true. As a result, he retreats back into his distant, cold demeanor. He's unable to look past his entrenched beliefs about women to see Mulan as a unique individual.
Nausicaä of the Valley of the Wind:
Some Flexibility:
We have a bit less to cover for Nausicaä than for Mulan, but it's no less important for her story!
Nausicaä's Second Pinch Point occurs directly after the Midpoint. While not an ideal placement, this makes sense—Nausicaä's Midpoint is a long, extended scene with lots of room to expand and breathe, even without followup scenes.
Even more interestingly, Nausicaä's Second Pinch Point doesn't actually involve her. However, it still acts as a direct follow-up to a conversation between Nausicaä and Asbel during the Midpoint, where Asbel defends Pejite's discovery of the Giant Warrior. This helps form a clearer narrative through-line between the two scenes. Still, it goes to show that the Second Pinch Point offers a lot more flexibility than other plot point, and can work in a variety of different ways—depending on the needs of your story.
The Second Pinch Point:
In terms of what happens in this scene, Nausicaä's Second Pinch Point shows Princess Kushana's underlings preparing to resurrect the Giant Warrior back in the Valley.
The message is clear—Nausicaä is running out of time.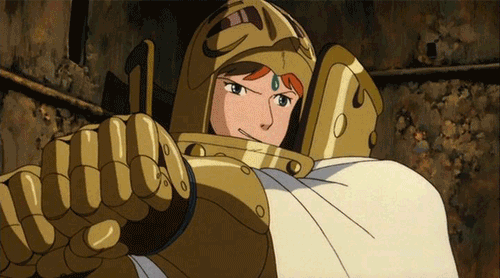 The scene continues with Lord Yupa meeting the hostages that escaped the crash into the Jungle, as well as their new prisoner, Princess Kushana herself. However, the movie does something interesting here. Kushana is clearly the antagonist at this point—we've been trained to dislike her from the beginning. Yet, the story doesn't paint her as purely evil or bloodthirsty, the way Mulan does with the Huns.
Instead, Kushana explains to Lord Yupa that she and her kingdom fear the Giant Warrior. They planned to use it preemptively, to save themselves from being destroyed by another kingdom that got to it first. She encourages the Valley to use it themselves, warning them that it's only a matter of time before another kingdom invades to take it by force. Better yet, the movie will soon justify this warning, leaving the audience to consider Kushana's character as more than a simple villain.
The Third Plot Point:
These bleak scenes lead directly into Nausicaä's Third Plot Point. I've mentioned before that Nausicaä has a somewhat uneven pace, with Act 1 cannibalizing run time from Act 2 to focus on its worldbuilding. This was a necessary sacrifice, but it shows here.
The movie shifts its focus back to Nausicaä and Asbel, who are approaching Asbel's home kingdom of Pejite. They find it destroyed, overrun by dead insects and Ohm, along with the remains of more Tolmekian ships and tanks. At first they're horrified and confused, until they see a Pejite airship landing nearby. Upon approaching it, they find the entire surviving population of the kingdom hiding inside.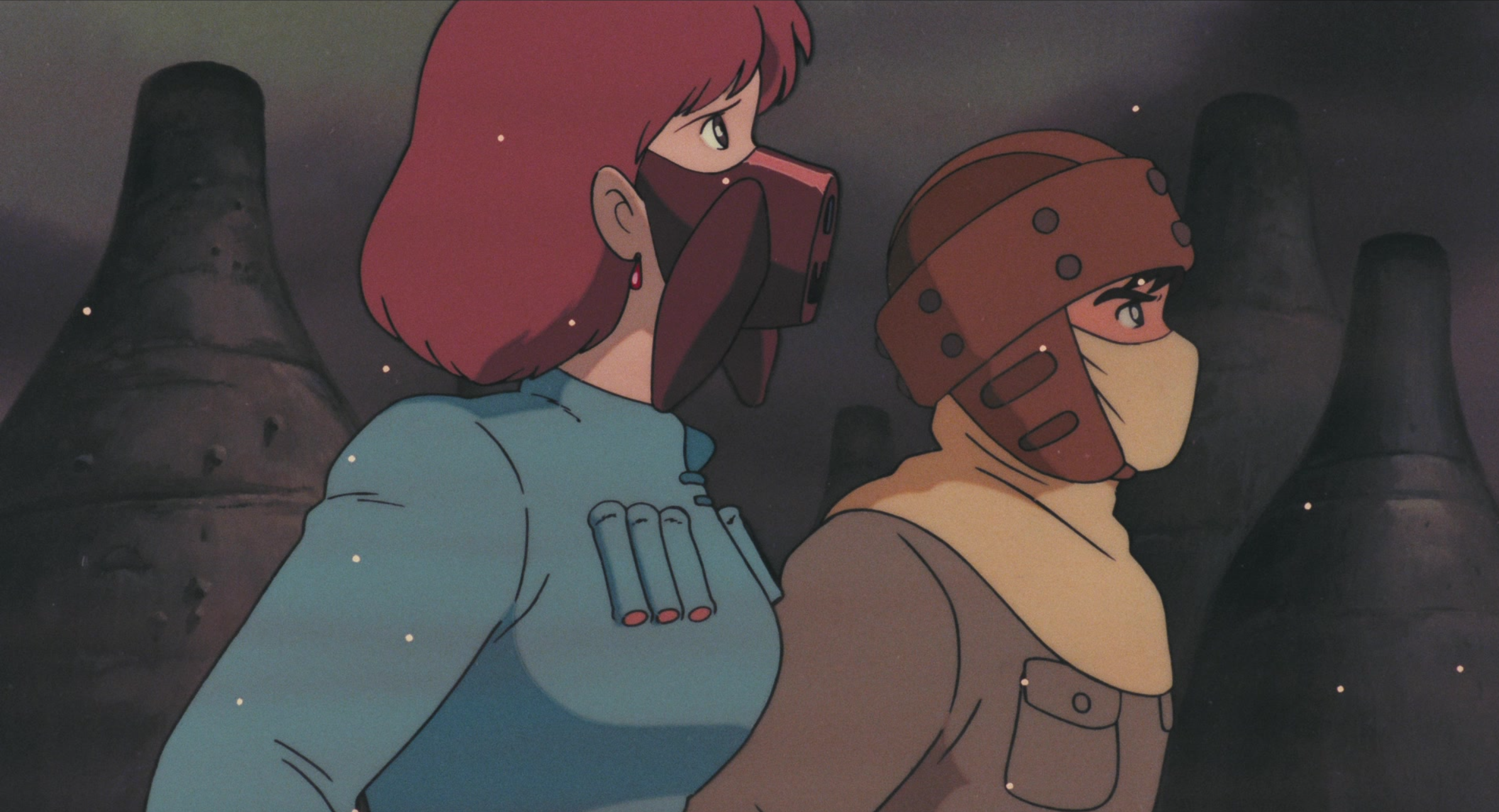 It's soon revealed that Asbel's father, the king of Pejite, purposefully lured a stampede of Ohm into the kingdom to wipe out the Tolmekian invaders. Furthermore, he reveals that he plans to do the same to the Valley of the Wind, knowing that the Giant Warrior is there.
This is Nausicaä's lowest moment.
The threat to her Valley and the immense brutality shown by Asbel's father horrify her. She pleads with them to stop their attack, begging Asbel to explain their discovery beneath the Jungle and to prove that the war doesn't need to continue. However, while Nausicaä has her lowest moment, Asbel has his highest, proving he's grown from Nausicaä's influence. He tries to defend her from his own kingdom, encouraging her to go warn the Valley. Unfortunately, both are captured and taken aboard the ship as prisoners.
Dire Consequences:
This scene fulfills a lot of crucial roles in Nausicaä's story.
For starters, it's the twist the conflict needed, raising the stakes and forcing Nausicaä to reevaluate her plans. It shows Nausicaä's ability to spread her truth to others, but that even with her newfound proof from the Midpoint, many will be difficult to convince. Lastly, this scene directly reinforces the inner struggle of Nausicaä's world, and forces her to question her ability to overcome this problem.
It's a slight twist on the Third Plot Point from Mulan's story, which focused on her own personal growth, but as I'm sure you're familiar with by now, this is expected from a flat arc. However, just like Mulan, Nausicaä will be presented with a choice at the start of Act 3—will she persevere and overcome the conflict, or will she surrender, faced with odds too great for her to handle?
I'm sure you can already guess the answer, but let's enjoy a little suspense and return to her story next time! 🙂
Preparing for Your Hero's Downfall
There's no doubt that the Third Plot Point is a dark time for your hero. Yet, it serves such a critical role in your story that it can't be overlooked.
Not only will it force your protagonist to confront their inner struggle once and for all, but it'll also add new depth and tension to your plot that will keep your readers on the edge of their seats. Of all the plot points in the Three Act Structure, this is definitely one of the most important!
Do you have any questions about the Third Plot Point? Let me know in the comments!
ACT 1
ACT 2

The Story Structure Series Pt.6: The Third Plot Point

ACT 3