The Second Draft: How to Survive Your First Round of Editing
The second draft is when writers lose their bearings.
Sure, they just finished writing their first draft, but when it comes time to face the problems in that draft they simply don't know where to start. Should they rewrite a weak character, tweak their finale, reorder their scenes, fix their prose—the list goes on and on.
Really, the problem here is one of scope. If you want to survive this first round of editing your novel, you can't tackle everything all at once! Instead, you need something specific to focus on, and for your second draft that's your novel's structure.
_______________________________
This article is loosely based on the first four chapters of my book, The Ten Day Edit.
Not only will this book include more detail on how to approach your second draft, but it'll also walk you through your third and final drafts as well. If you enjoy this post, I hope you'll consider checking it out! 🙂
_______________________________
The Second Draft Is Nothing Like the First…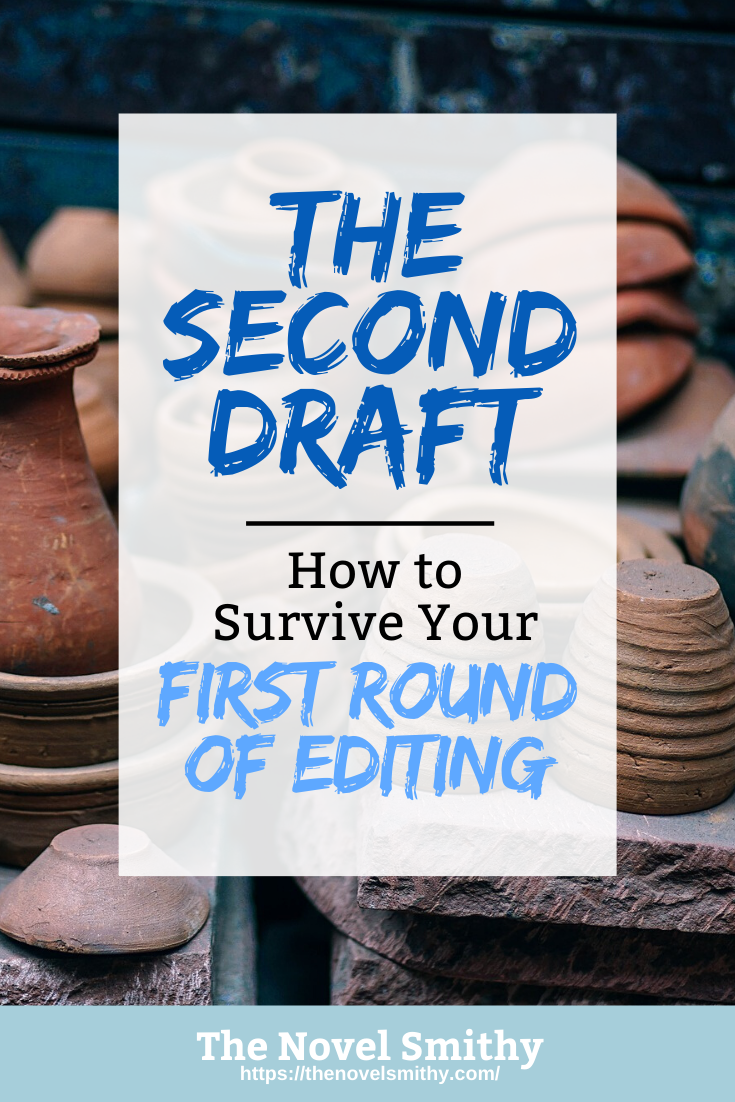 Before I dedicated myself to writing, I spent nearly half of my life as a ceramicist, first doing wheel-thrown pottery and then moving on to sculpture. While you may think playing with mud and writing have nothing in common, I actually learned a lot about writing novels through clay.
You see, in ceramics you can't begin creating until you've prepared your raw materials. The clay needs to be softened and shaped first—only then can you turn it into something recognizable.
Your novel's first draft is no different.
When you write your first draft, what you're essentially doing is preparing your clay, gathering the raw materials you need to form your story. This stage of writing is nothing but raw creativity and getting words on the page—no matter how flawed or funky they may be.
The second draft, however, changes all that. This is when you switch into editing mode, taking this rough form and whittling it down into a cohesive and coherent story. That's a big shift for a lot of writers, and for some it can feel nearly impossible.
Suddenly, you can't just open the floodgates and let words spill out. Instead, you need to think analytically and pick apart your story to expose its weaknesses. Not only is that stressful because of what a large and daunting task it is, but it's also emotionally draining. Your story is part of you, and it hurts to face its shortcomings.
This goes for the entire editing process too, not just your second draft.
Still, your second draft is the first threshold you have to cross in the editing process—and it's not as impossible as it seems. Rather, the key is knowing how to organize your efforts so you can work smarter, not harder!
What to Focus on During Your Second Draft
At its core, your second draft is about fixing your novel's big-picture, structural problems.
But why start there?
Well, think of it this way: why polish your prose and tweak individual scenes if you end up rewriting those sections anyways? This is a big part of what trips up so many writers when they start editing their novels—they focus on everything at once and end up overwhelmed when they inevitably scrap edits that took them days to complete, all because it no longer works in their revised story.
Instead, you want to narrow your focus to just the big-picture things like character development, story structure, pacing, and worldbuilding—the things that will make or break your story as a whole. As a part of that process, you may end up moving around scenes, cutting chunks out of your novel, or rewriting sections entirely. Fortunately, all of this hard work is very worth it, and you should end up seeing a radical improvement by the end of your second draft.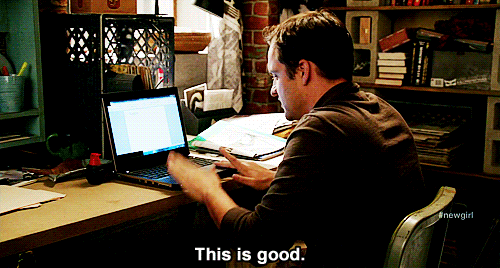 Of course, every writer approaches the editing process slightly differently.
Some like to edit by scene or chapter by chapter, while others edit their entire novel all at once. Personally, I edit by acts, but at the end of the day do what works with your writing style.
Regardless of how you edit your novel, this process is all about rewriting. It's going to take time and patience, but below are five steps that will not only prepare you for handling your novel's second draft, but also the mental hurdles that come along with it—no matter what your editing process might look like.
5 Steps for Surviving Your Novel's Second Draft
Get in the Right Mindset:
First and foremost, when it comes to editing your novel, you need to accept that you might not like everything you find along the way.
Depending on how long it's been since you finished your first draft, you're probably still on a bit of a writer's high. Unfortunately, the second draft is where you'll come crashing down. Not only will you need to face the flaws in your first draft, but you'll also need to face the reality that your writing might not be as good as you thought it was.
This is hard for a lot of writers to accept, but here's the secret—that's ok!
The best thing you can do for both your novel and your sanity is to prepare yourself for this reality now, before you dive into editing. Accept the fact that your draft will be flawed and a bit weird, and then accept the equally important fact that those flaws are fine. There would be no point in editing if your novel was already perfect, after all!
Become a Reader Again:
While writing your first draft you were in full on writer mode, tuned into your creative brain and exploring all the exciting twists and turns your story had to offer.
However, your reader will approach your novel from a different perspective. Whereas writers can indulge in tangents, readers are looking for something satisfying and cohesive—something few first drafts are. This means that, to begin editing, you need to switch back into your readers' mindset.
"The secret to editing your work is simple: you need to become its reader instead of its writer." – Zadie Smith
In my experience, the best way to do this comes in the form of a two-step process.
First, you need to put your novel away for a while. Tuck it in a desk drawer and leave it there for at least a few weeks before you return to edit it. This will not only give you some much-needed perspective, but also a chance to rest and recharge after such an intense period of writing.
Then, before you actually begin editing, you need to read your story from start to finish. Sit down with it, put away your red pens and highlighters, and sink into the story you've created, flaws and all. This will let you see your novel in its completed form, letting you tune into how your reader will eventually experience it.
Figure Out What You Have: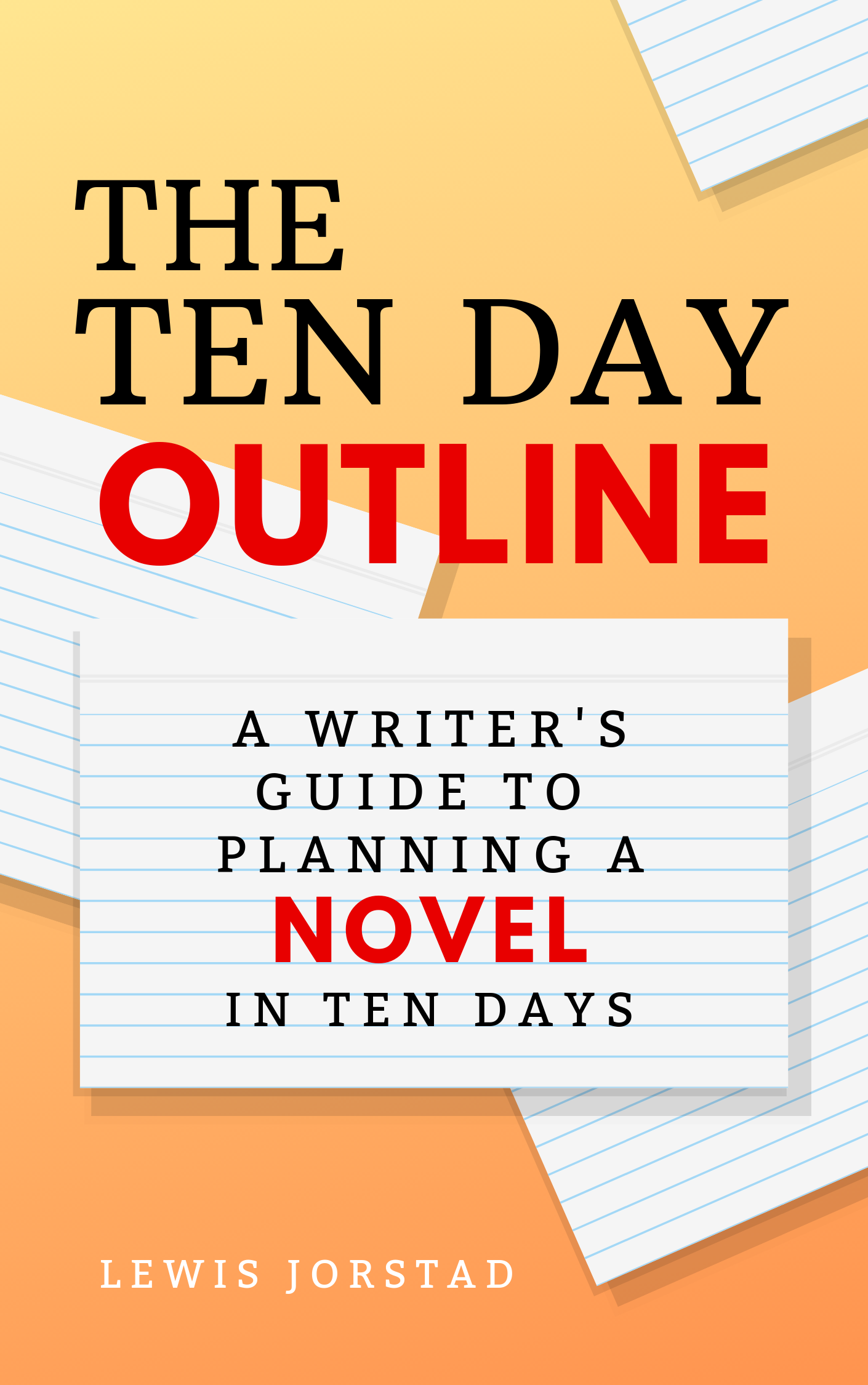 Alongside experiencing your story as a reader, you also need to understand what that story contains on an analytical level. This means you need a map, and that's where your reverse outline comes in.
Essentially, this reverse outline will act just like the outline you created before writing your first draft, except your reverse outline will organize an existing story, rather than a new idea.
To create this, skim through your entire draft and outline it just like you would if you were planning a new story for the first time. That means you should record your structure, cast, and worldbuilding, along with any other important notes you can think of.
If you already have an outline—such as the one you might have created in The Ten Day Outline—then a lot of this work will already be complete. Still, make sure your original outline accurately reflects your finished first draft. Your story may have evolved as you wrote your novel, and you want to transfer those changes over to your new reverse outline.
Here are some questions to ask when putting together your reverse outline:
Who are your characters?
What are their character arcs?
Do all of your characters serve a purpose?
How strong is your story's structure?
Does any section of your story feel too long or too short?
Does your story follow its own rules?
Can your reader suspend their disbelief?
Research, Research, Research:
Of course, as you look through those questions, you might realize you aren't quite sure how to answer some of them. Maybe you aren't comfortable with how character arcs work, or perhaps you don't know how to identify your story's structure.
All of that is ok!
Once you have most of your reverse outline put together, you can start researching these big-picture topics and gathering your thoughts before you have to make any changes to your draft. That means this is the perfect time to read up on character arcs, pacing, story structure, and worldbuilding. As you go, take notes on any ideas or thoughts you have, and brainstorm ways to fix any flaws you find.
For instance, if your story's structure is weak in the middle, read up on the Midpoint and think of ways to add some extra tension to that section of your story. Likewise, if your protagonist doesn't seem active in your story, work on giving them a clear goal. There's no need to worry about actually fixing these problems yet either—instead, focus on testing your ideas in your reverse outline, before applying them to your novel later on.
Here are some articles to help you get started:
Sit Down and Write:
Finally, once you have a strong grasp on what big-picture flaws actually need changing in your story, you can begin the rewriting process. Fortunately, at this point you should have a clear idea of what you need to change and how, saving you the stress of starting the editing process without a solid understanding of where you're headed.
Really, all that's left to do is for you to sit down and be ruthless with your story.
If something isn't working, don't let yourself kick the can down the road by avoiding the problem. Not only will this make your life harder later on, but it won't do your story any favors either. Remember, your goal with your second draft is to create a solid foundation for the rest of your editing to build from—meaning you need to make that foundation as strong as possible!
So, instead of getting overwhelmed and ignoring the flaws in your story, commit to tackling them now. Lean on your reverse outline as much as you need, and take time to periodically pause and brainstorm too.
Keep in mind that this isn't the time for fixing your prose or the minutiae of your scenes either—instead, focus on the big-picture and save those smaller details for your third draft.
Knowing When to Call It Done
Once you've finished all five of these steps, you're ready to move on to your third draft.
However, that isn't necessarily an easy thing to do.
Your first draft could need wildly different levels of editing, with some writers' drafts really only needing a few tweaks before they're ready to go. On the other hand, most—and I really do mean most—writers will need to endure a decent bit of rewriting to remedy their first draft's flaws. At the end of the day, this will be a lot of hard work—but the improvements to your novel will be well worth it. 🙂
Of course, that's not the only thing that might hold you back from completing your novel's second draft. Alongside fixing up your story, you'll also need to know when to accept that some flaws are ok. So, once you've gone through all the major problems you identified through your reverse outline, read your draft one final time and ask yourself if there are any more meaningful improvements you could make to the big-picture of your story.
If not, you've officially completed your second draft!
Are you preparing to edit your novel? Let me know in the comments?