The End of an Era for The Novel Smithy
My fourth book is finally out in the wild…
…and, now that it is, I'm also moving into a new phase of my writing journey. You see, this was the fourth and likely final book in my Ten Day Novelist series, a series I've been hard at work on for the last two years. So, now that it's done, what comes next?
Well, I have a lot of plans, including some exciting new projects that will (hopefully) come to fruition very soon. However, before we start looking towards the future, first I want to look back and share a few of the lessons I've learned over the last two years!
A Year in the Making
April 2020: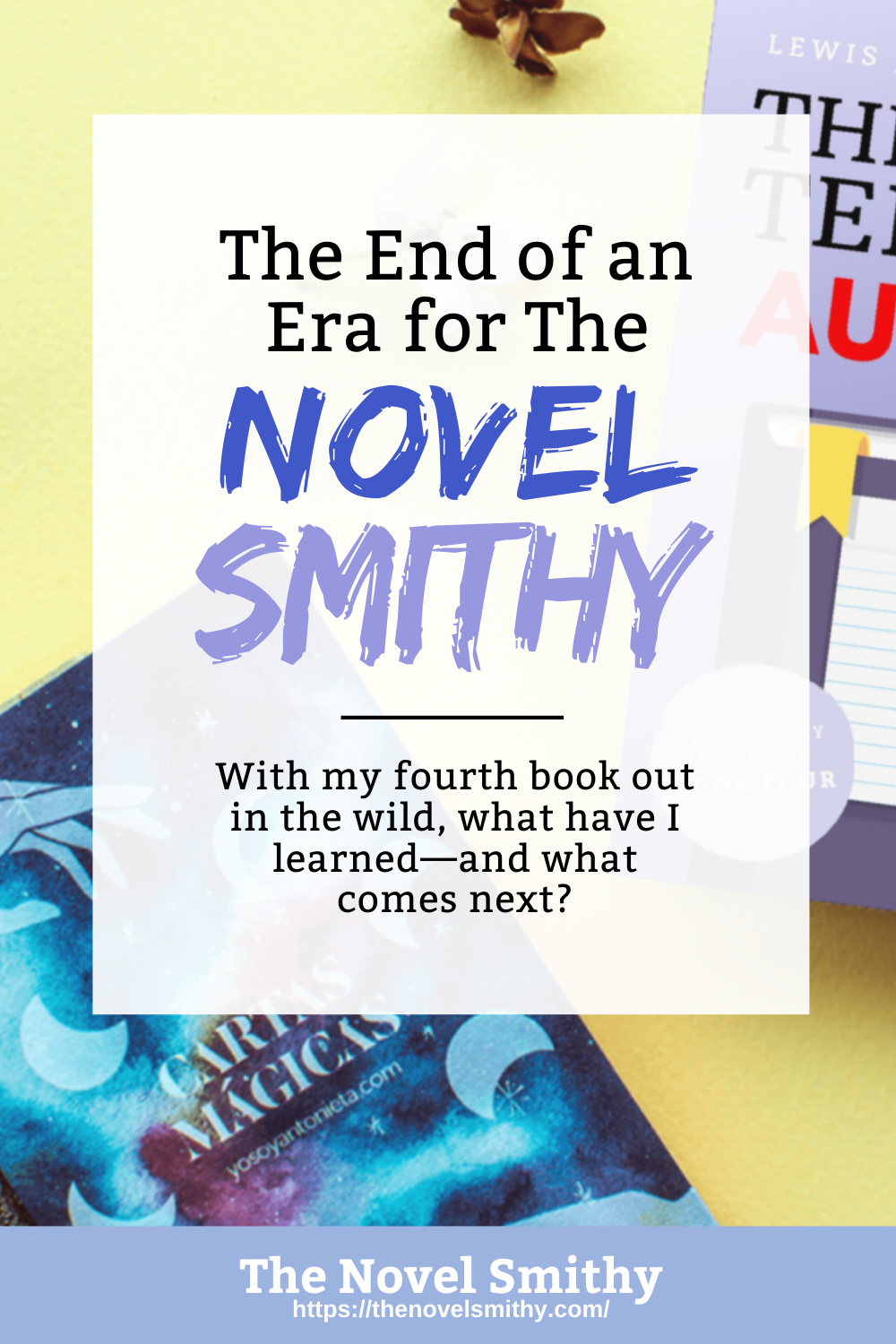 Back in April of 2020, my third book—The Ten Day Edit—launched to the world, and I immediately dived into planning the next book in the series.
Even back then, I knew The Ten Day Author would likely be the final book in the Ten Day Novelist series, meaning I also knew it would carry a lot of weight. I wanted to take my time on it, as well as take a break to enjoy some of the things happening in my non-writing life too.
So, while the lessons I learned from The Ten Day Edit were still fresh in my mind, I sat down to sketch out a brief outline, gather my thoughts, and ensure I'd have everything I needed for later. Then, I set The Ten Day Author aside, planning to return to it by early July.
Except July quickly came and went…
Not only did I move aboard a sailboat in early May, but I also got blindsided by a returning health issue from earlier in the year. Eventually I postponed my sailing plans due to COVID and moved back to land, but not before enduring some soul-crushing Mid-Atlantic heat, as well as dragging my health issues out way longer than I should have.
Ultimately, with a handful of doctors' visits to worry about, as well as two major moves in the span of three months, The Ten Day Author quickly faded into the background—it would be awhile before I got back to this book. I needed some time to recover.
January 2021:
Flash forward to the start of 2021, and my thoughts had finally returned to the book I planned all the way back in April.
This month was when I finally got my writing mojo back, meaning I dove headfirst into workshopping, testing, and refining the self-publishing process I outlined the previous year. This was also when I took the time to do some serious research, in the hopes of walking future readers of The Ten Day Author through as many of their publishing options as possible—not just the ones I personally preferred.
February 2021:
Next up, writing month!
Other than struggling through a severe bout of writer's block halfway through February, this month went quite well. By this point in my writing career, I have a pretty good grip on my writing process, meaning my biggest challenge was simply maintaining my stamina from start to finish.
The Ten Day Author ended up being nearly twice as long as my other books, so I definitely had some fatigue towards the finish line.
March 2021:
After the success of February, March was a good reminder of just how hectic book launches tend to be.
Not only did I complete multiple rounds of editing, but I also sent out the book to my beta readers (who are the best!), designed my cover and print wraps, ordered proof copies, and started preparing for launch day. Once my betas sent me their feedback, it was back to another round of editing and proofreading before I formatted my manuscript, did a few final checks to ensure everything was ready to go, and finally got the ball rolling for launch.
It's funny, because in The Ten Day Author I specifically warn readers not to edit their novels and publish them at the same time, and this is why. It's an insane amount of work, and if I didn't already have such a well-oiled process, I would have been in for a pretty miserable month.
As it stands though, March was simply busy.
April 2021:
Finally, launch day has arrived!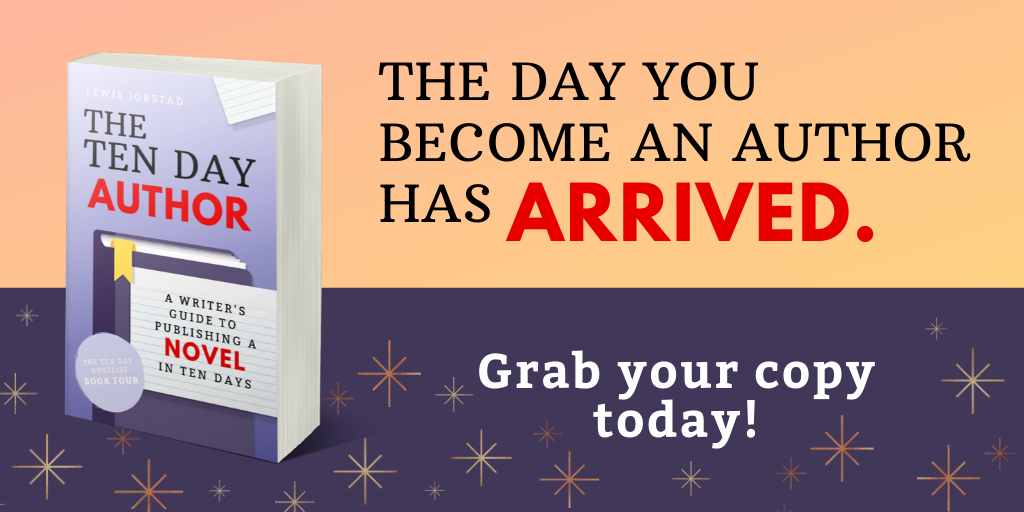 Nearly a year to the day after outlining this book, it was finally time to send it into the world. While I definitely didn't expect it to take me this long, I'm also extremely proud of the final result. The Ten Day Author is by far the most complex book in this series, but I also think it's my best work to date. I've learned a ton while writing this series, and this final book is something of a culmination of all that.
Overall, April was definitely a good month. 🙂
Looking Back on The Ten Day Novelist Series
With The Ten Day Author officially done, the Ten Day Novelist series is complete! Though, as soon as I mentioned that, I got a few emails from readers asking for a fifth book about marketing their newly published novels… to which I say, we'll see. 😅
Either way, at least for now, this series is done—making this a great opportunity to look back on this experience.
The Ten Day Outline was my first published book, and I still remember the sense of awe I felt when I received my proof copy in the mail. Now, publishing has become more routine, but I'm happy to say that emotional high never fully goes away. Seeing something you've worked so hard to create come to life in front of you is an amazing feeling, whether it's your first or fourth time doing it!

Likewise, my book publishing skills have improved dramatically over the last two years, and launching The Ten Day Author even gave me a chance to update all my previous books based on what I've learned. Even something as simple as my design skills have grown tremendously—as you can probably see above!
Finally, this series has surpassed my wildest expectations.
Every book in The Ten Day Novelist series has gone on to become a bestseller in its genre on Amazon—and, even without counting The Ten Day Author, over 10,000 copies of this series have been sold to date. That's huge!
Originally, this series was simply a way to share my process as an editor, but now it's taken on a life all its own. I don't have the time to edit one-on-one like I used to, so it makes me tremendously happy to know these books are still out there helping writers every day.
Where I'm Going Next
Overall, it was comforting diving into this fourth book knowing I was ready. For each of my previous books, I always went through a pretty intense emotional roller-coaster, filled with wonderful highs and depressing lows. I still had good and bad days this time, but everything was much more even keel—all I had to do was trust myself.
In a lot of ways, finishing this book felt like a doorway into the rest of my writing future. I have a process I can rely on, and I know what to expect from it, meaning now it's just a matter of making it happen. Honestly, it's a great feeling.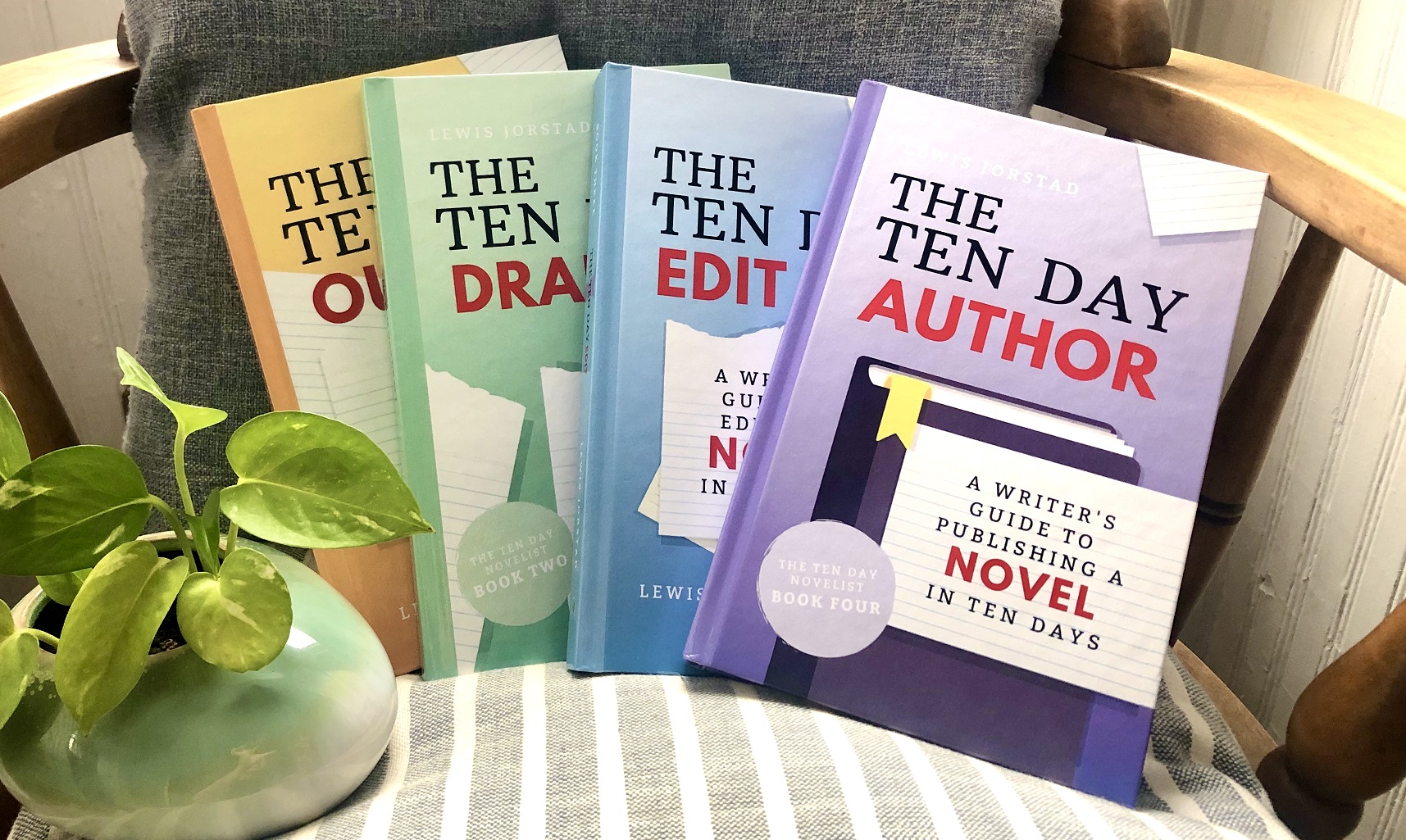 Of course, the real question is—what comes next?
Well, as always, I have about a dozen irons in the fire. However, I've also made a decision: it's time to focus on my fiction for a while. While I'll still have new books and courses coming out in the near future, I'll be taking at least some of this year off to dig into my sword and sorcery fantasy novel, The Child Hunters. If all goes well, you'll be seeing it launch pretty soon, so I hope you're exciting! I know I am. 🙂
What do you want to see next from The Novel Smithy? Let me know in the comments!