5 Tricks for Writing Better Flashbacks
Flashbacks are a double-edged sword…
On the one hand, flashbacks are a quick and effective way to reveal a character's backstory while keeping your reader immersed in the world of your story. On the other, flashbacks are a risky gamble for many writers—when done wrong, they not only feel underwhelming, but can potentially undermine your whole story.
It's easy to see that, as with many aspects of your character's backstory, you'll want to handle flashbacks with care. While flashbacks are a wonderful tool to have in your writing arsenal, you'll need to know how to use them before you dive in head first!
What Is a Character Flashback?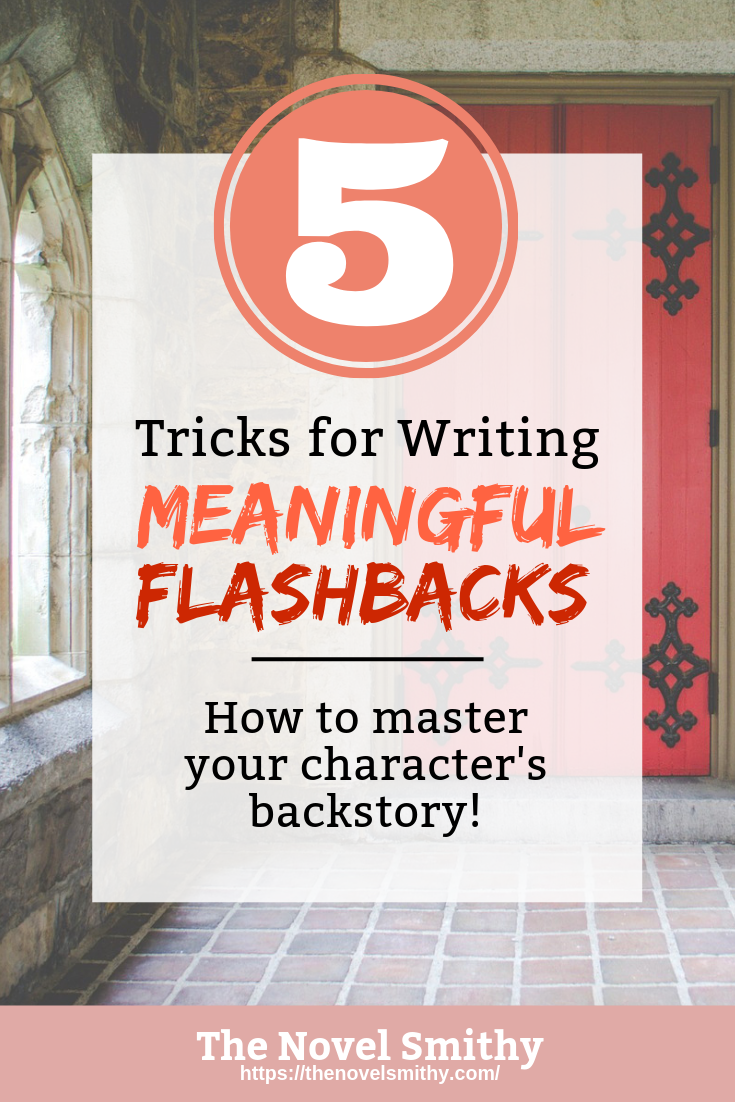 Whether you're watching a movie or reading a novel, character flashbacks are easy to spot.
At its most basic, a flashback is defined as:
"An interruption to the main plot that takes the audience back to a scene that happened prior to the current story."
The action will pause and you'll go "back in time" to see some piece of that character's history that's (hopefully) important to the story. Of course, since this is a pretty common narrative device, it can manifest in a few different ways.
The character might:
Have a memory resurface after seeing or hearing something familiar.
Be forced to recall a past event by another character.
Experience a bout of PTSD that forces them to relive a past trauma.
Remember their past as part of a dream or other hallucination.
Or reflect on past events, often as an excuse on behalf of the writer to show these events to the audience.
At their core, none of these methods are any better or worse than the others—even the last one. What determines how effective (or damaging) a flashback is is more complex and comes down to how well that flashback compliments the larger story it's set in.
The Danger of Poorly Written Flashbacks
It can be all too tempting to use flashbacks as a quick way to reveal a character's backstory, without much of the important work that normally requires.
Unfortunately, there is no shortcut to writing good backstory.
The result is that many writers use flashbacks as a crutch when they don't know how else to explain their character's history or mindset. While flashbacks are a great tool when used well, they present more challenges than a lot of other types of scenes, leaving extra room for error.
In their most benign form, these poorly constructed flashbacks are a minor distraction from the rest of the story and don't take up too much of the reader's attention. However, the line between "minor annoyance" and "story-breaking diversion" is very thin.
These problematic flashbacks follow a common pattern. They:
Aren't immediately relevant to the story at hand.
Don't carry any lasting importance to the main story.
Undermine the story by confusing the reader.
And come up again and again, often as the only way the writer conveys their characters' backstories.
Everything Needs a Purpose
These issues all tie back to one core problem.
Many flashbacks simply aren't meaningful to the story at hand.
Like any other aspect of your novel, everything needs a purpose, flashbacks included. Almost all writers fall in love with their story's world and will want to reveal everything they've created to their readers, from beautiful settings to long, winding histories. However, the detailed backstories of your cast are rarely integral enough to your core story to justify interrupting the plot with a flashback.
Han Solo and Princess Leia are amazing characters in the original Star Wars trilogy, even though we know little about their backgrounds. Likewise, Kuzco is a lovable protagonist in the Emperor's New Groove, and we can't help but cheer for Baby in Dirty Dancing, all without ever knowing more than the most basic facts about their personal histories.

At the end of the day, the story happening in the moment is more important than the backstories of these characters—but that doesn't detract from them!
There's a time and a place for a character's backstory and balancing the desire to tell all with the importance of keeping your reader engaged is critical. Of course, flashbacks are still an important part of your writing arsenal, which raises the question…
When Is the Right Time for a Flashback?
There are a variety of ways to reveal your characters' backstories, with flashbacks being only one of them. However, that doesn't mean flashbacks don't have their place in your novel!
The key is to consider why you're using a flashback to begin with:
Is the information you're revealing critical to the story in that moment?
Will the flashback focus on a past conflict that ties into the current scene?
Is this something private that the character needs to relive alone?
Will the flashback be grounded in the present moment of the story?
If you can answer yes to most of these questions, then a flashback is likely the right option for this part of your story. That's because you want the reader to stay engaged with the story at hand, without the pauses needed to explain important information through exposition or dialog. You want to maintain the momentum and energy of your story, and flowing seamlessly into a past event will be the best way to do that.
So, if you've gone through these questions and decided a flashback (or two) is right for your story, then you'll want to keep a few important points in mind.
5 Tips for Writing Character Flashbacks in Your Novel
Explore All Your Options:
As I've mentioned throughout this article, there are many ways to reveal backstory, and flashbacks should rarely be your first choice.
Flashbacks are best for immediate, visceral information that's closely tied to the scene at hand. You never want readers to question why they're reading a flashback—it should be obvious why this piece of that character's past matters to the current conflict of the story.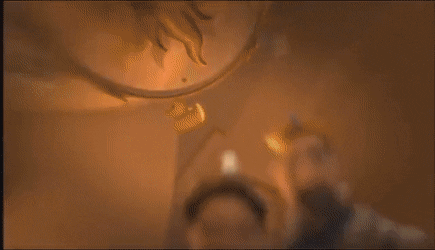 Unfortunately, no matter how well-written your flashback is, it won't have the same impact that something in the present moment would. However, sometimes that trade-off is worth it because of the other benefits flashbacks provide—mainly a quick, seamless way to reveal important information.
If you've considered the other options available and still feel confident a flashback is the right choice, then you're safe to continue.
Choose Your Character's Triggers:
No matter how you want your character's flashback to play out, something in your story needs to trigger it. This is the real problem with characters reminiscing about past even without a good reason, just as an excuse to begin a flashback—there isn't a distinct trigger that justifies such a significant shift in the story.
You'll actually need two triggers to guide your character in and out of their flashback.
To start, you'll need an opening trigger that begins the flashback, tying some object, sound, smell, or experience in the present moment to something in that character's past. Ideally, this opening trigger will be somehow tied to the current conflict of the scene to make it even more powerful.
To end the flashback you'll need to decide on a closing trigger, something that prompts the character to return to the real world. This could be something they experience in their memory that reminds them of what's happening, or could be an action in the present that jolts them "back to Earth"—such as a loud noise or physical contact.
As a side note, you'll rarely want to let a flashback serve as the end of a scene without an ending trigger to return the character and reader to the present. While that will work sometimes, consider it carefully before committing to it.
Focus on a Single Memory:
Any flashback you write should focus on a single, important event.
Flashbacks simply aren't the time to wander around your character's memories, because whether you're hopscotching from scene to scene or meandering through long stretches of a character's past, you risk disorienting the reader.
This can get so bad that they no longer know what's happening in the main story, likely losing interest as a result. They may even wonder why this flashback wasn't the main story to begin with! If you're focusing on these past events so much, perhaps they would be better as the main story, rather than trying to fit them into a single flashback.
Make Sure It Has a Purpose:
As I said previously, everything in your story needs a purpose, and flashbacks are no different.
Ask yourself how this flashback moves your story forward. Does this memory encourage the character to take a certain course of action, or perhaps even change a decision they were about to make? Does it reveal something critical about that character's behavior or thought process?
Keep It Quick:
Finally, you want any flashbacks you write to be quick, for the same reason you want to focus on only one past event at a time—the reader should always remain oriented in the main story.
If your flashback stretches too long, it's easy for readers to lose touch with your story.
When you finally leave the flashback and return to the present moment, they'll struggle to remember what was happening and why, undermining the great story you had previously been telling them!
Ultimately, the easiest way to prevent this is to keep your flashbacks short, hitting the reader with a quick punch of information before returning them to the story at hand. If you need to write a slightly longer flashback, try to remind the character and reader of the real world around them—even if it's just the feel of a wooden table under the character's hand or the concerned sound of a friend's voice.
These grounding elements not only keep your character from getting lost in their own memories, but they keep your reader engaged with the story you're trying to tell.
—–
As you can tell, flashbacks are a complex subject. Many writers swear off flashbacks all together, and while that may help them avoid some of the pitfalls we discussed, it also means they're missing out on some very nice benefits.
In the end, writing a meaningful flashback is like any other aspect of storytelling—it requires planning and purpose, but when done well it can bring your whole story together! 🙂
How have you used flashbacks in your novel? Let me know in the comments!