Why, When, and How to Hire an Editor
Sometimes it's hard to see the forest for the trees…
I'm sure you know how this feels. You've been editing your novel for months, until one day you realize you aren't sure what you're supposed to be revising anymore. You know something isn't right, but you're so bogged down in your story that you can't figure out what. At this point, you need an outside perspective—and that means hiring an editor.
Of course, hiring an editor is easier said than done. When is the right time to start? What type of editing do you need? Are you even ready to work with an editor? All of these questions are important to consider before diving into professional editing—so, in this article, let me walk you through everything you should know before hiring an editor for your novel!
Do You Really Need an Editor?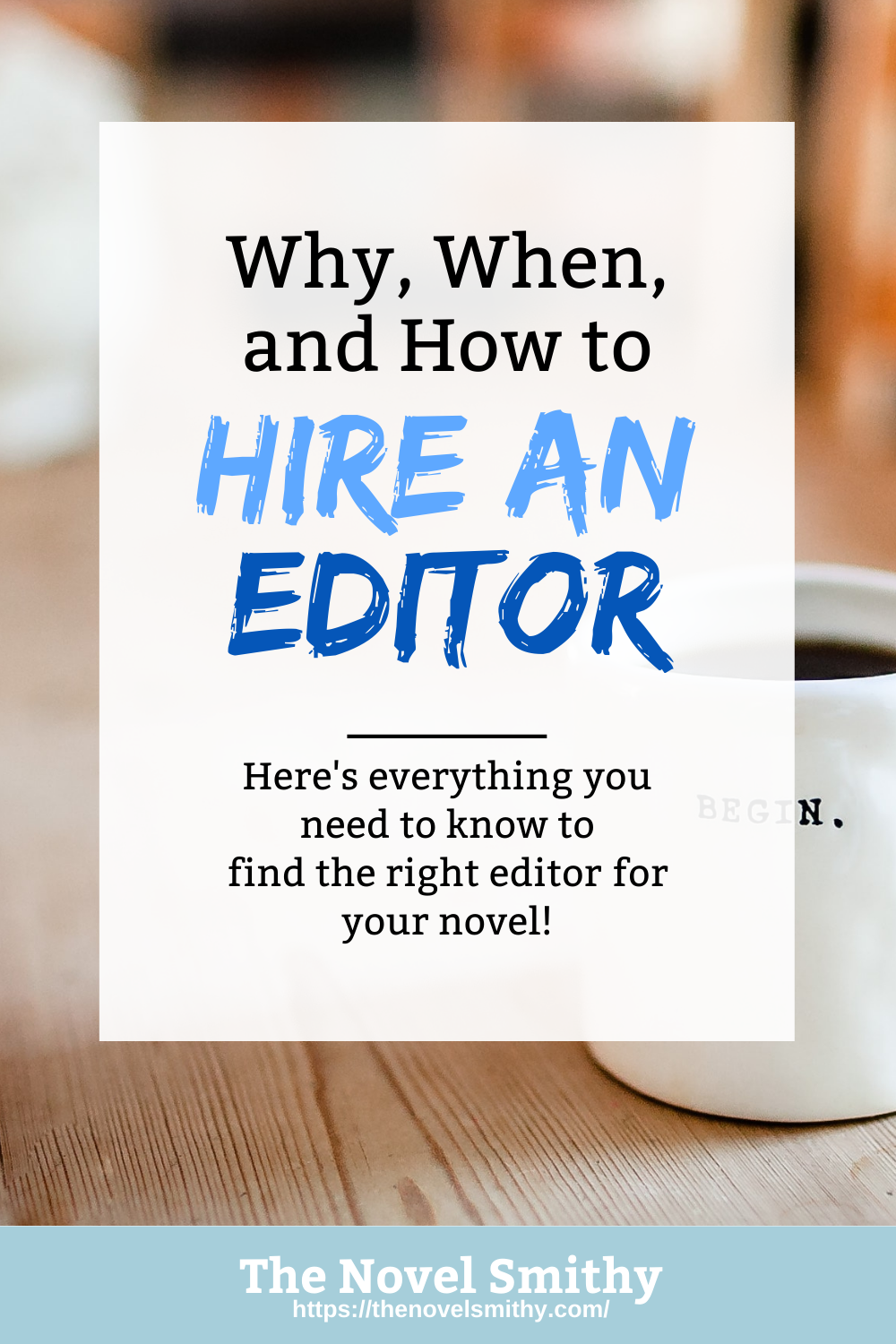 One of the most common pieces of advice I give to writers is, "you should work with an editor." Many of those writers nod sagely, already knowing why professional editing is so important—but plenty of others counter by asking why. Why is professional editing so valuable for writers?
The answer comes down to four main reasons:
Expertise: Editors are professionals who understand the publishing market, as well as the art of storytelling
Craft: Editors can teach you valuable writing skills that will benefit every novel you write
Perspective: They provide an outside perspective, which is key to overcoming roadblocks in your story
Accountability: And they hold you accountable, ensuring your final novel is the best it can be
Regardless of whether you plan to self-publish or publish traditionally, the reality is that editing is one of the best investments you can make in your novel's success—both in terms of your time and money.
Readers expect the books they buy to be polished, while agents rarely have time to bother with manuscripts that need significant revisions. The result is that professional editing isn't something to ignore. Not only will it help you earn those coveted five-star reviews, but it could also be the final push you need to actually get published!
With that said, simply saying "you need an editor" is a bit too simple.
There are many types of editors and editing services out there, and which is right for you will depend on where you are in the writing process. Fortunately, while every editor is slightly different, there are a few basic categories that can guide your search.
The Four Types of Fiction Editors
Developmental Editors:
Also called story editors, developmental editors focus on the big-picture plot, pacing, and characterization throughout your novel. These editors dig deep into things like story structure and arcs, analyze your worldbuilding and scenes, and provide notes on your novel's genre. When a developmental editor is done with your story, you'll receive a detailed editorial letter covering their feedback, along with in-line comments in your manuscript itself.
Because of this, developmental editing is usually the first type of editing a novel needs. It's also the type you'll be on the hook for, regardless of whether you self-publish or publish traditionally. A solid round of developmental editing is a vital step before putting your novel into the world or approaching agents.
Why hire a developmental editor? A developmental editor will:

Provide a professional assessment of your story
Help you revise key elements of your plot, cast, and pacing
Ensure you understand your target genre
And help you prepare for publication
Copy and Line Editors:
Moving on, copy editing—and its cousin, line editing—is all about prose.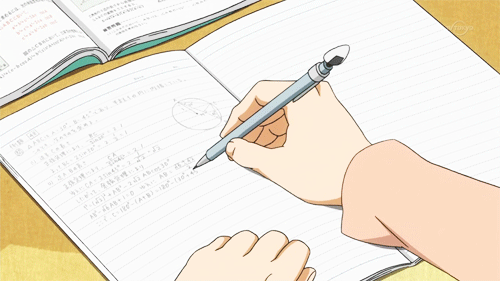 Just as a developmental editor digs deep into your story, a copy editor will analyze your grammar, clarity, word choice, and tone. They'll check that your writing flows and ensure readers always understand what's happening on the page. At the end of a copy edit, your manuscript will be full of red text and suggested changes, all with the goal of making your writing stronger.
After working with a story editor, this is the next type of editing you might want to consider.
Why hire a copy or line editor? These editors will:

Polish your novel until it's clear and concise
Help you strengthen your authorial voice and tone
Provide tips for improving your writing style
And ensure your prose grabs readers' attention
Proofreaders:
Proofreading is the type of editing most writers are familiar with, as well as the type most writers overlook…
Proofreaders are responsible for checking your manuscript for typos, spelling mistakes, and other hidden problems, ensuring your novel is free of errors before publication. On the surface, this might make proofreaders sound like glorified spell-checkers—but in reality, the best proofreaders put your favorite word processor to shame! Proofreaders have to be meticulous, and their eye for detail is often the difference between a professional final product and a typo-filled mess.
Of course, if you're publishing traditionally, your publisher will usually handle proofreading for you. Self-published authors, on the other hand, will need to hire a proofreader themselves.
Why hire a proofreader? A proofreader will:

Double (and triple) check your novel for errors
Ensure your manuscript is free of typos and mistakes
Help you put your best foot forward for agents and readers
And provide one last check before your novel is done
Book Coaches:
Finally, we come to book coaching.
A book coach—also called a writing coach—is definitely the odd man out on this list. Unlike a copyeditor or proofreader, book coaches work with you one-on-one for long periods, anywhere from multiple weeks to months. During that time, they'll provide accountability, teach you valuable writing skills, and help you through some of the toughest parts of the writing process.
Basically, a book coach is part editor, part personal cheerleader!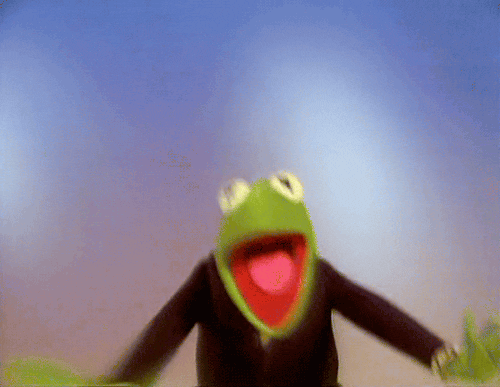 Just like a developmental editor, your book coach will provide feedback and advice for tackling tricky parts of your story. However, they might also provide support as you navigate the publishing process, help you create your author platform, or anything in between. This is the real value of book coaching. Because there's no one way to approach it, you can easily tailor your experience to your unique needs.
Why hire a book coach? A book coach will:

Give you personalized feedback while writing
Provide encouragement as you work on your draft
Hold you accountable to your writing goals
And teach you vital skills you can apply in the future
When is the Best Time to Hire an Editor?
Now that you know what types of editors are available, it's time to think about when you should actually hire an editor of your own.
This is a tricky part of the editing process, for a few reasons. For one, many writers simply don't know when their novel is ready for an editor. They either hire an editor too early, before their novel has undergone basic revisions, or they wait until they've wasted years stressing over problems that would have been much easier to solve with a second opinion.
So, how do you know when you're ready to start looking for editors?
Well, there are a few signs you'll want to consider, depending on the type of editing you're thinking about and where you are in the writing process:
Developmental Editing:

Developmental editing is the first type of editing most authors need. This is a great service to look into after you've finished your first draft and done at least a few revisions of your own. This will give your editor room to focus on the problems you don't know how to address, rather than getting bogged down on things you already planned to change.

Copy or Line Editing:

Once your story is finalized, a copy editor will help you polish your prose before you begin publishing or approaching agents. At this point, your story itself won't change—only the words you use to tell it. This is a great service to consider if your prose needs a boost.

Proofreading:

As your novel approaches the home stretch, you'll want to hire a proofreader to root out any final typos, mistakes, or errors in your draft. Of course, this only works if the rest of your manuscript is in its final form. Because of this, you should save proofreading for last.

Book Coaching:

Book coaching is very customizable, meaning it can be a great option no matter where you are in the writing process. If you need someone to hold you accountable as you work on your first draft, a book coach can help! Likewise, a book coach can also help you plan a series, prepare to publish, or anything in between. Whatever you need, hiring a book coach could be a wise choice.
Of course, you don't need to hire every type of editor for every novel you write.
While it would be great to work with a book coach, developmental editor, copy editor, and proofreader, that's not always realistic. In those cases, I encourage you to figure out the weakest parts of your story. Do you desperately need help fixing typos, or would that money be better spent on story-level revisions? Are you struggling to hold yourself accountable, or are you looking to improve your prose?
Depending on your answers, you can pick the right starting place.
How to Find the Right Editor for You
How to Hire an Editor:
With all that in mind, the final step of this process is actually finding and hiring an editor. You know what type of editing you need, and you know that you're ready for it—so, how do you get the ball rolling?
Well, once you know what type of editor you're looking for, ask these questions:
What genre are you writing in?
What is your editing budget?
When do you need these edits completed?
What level of experience do you want from your editor?
What are your goals for this project?
Next, browse the internet for some possible candidates. As you go, try to remain flexible. For instance, if you find an editor who works in your genre, has a great price, but is newer to the game, don't be afraid to give them a chance.
Likewise, if you ever have any questions about a specific editor's services, the best thing you can do is ask. Simply send them an email or set up an intro call. This is a quick way not only to get an answer, but also to get a feel for who that editor is as a person. If you decide to work together after that first meeting, most editors will ask to see a sample of your manuscript, discuss your needs, and finally send over a contract.
Above all, keep in mind that editing is a personal process.
Your novel is important, so find an editor who shares your vision for your story and is excited to work with you. This doesn't mean your editor won't tell you hard truths or provide constructive criticism—but it does mean they're invested in your novel's success!
How to Hire a Book Coach:
Compared to finding a typical fiction editor, hiring a book coach is a bit different.
As we've already discussed, "book coaching" encompasses a wide variety of services. For example, my book coaching programs are very structured, almost like a super personalized course. I guide my clients through a step-by-step process, meet with them for regular feedback, and help them achieve a clear goal. Other coaches might be more free-form, letting you determine exactly what you receive. Ultimately, there's no right or wrong here, only what fits your novel best!
Fortunately, the same questions we discussed above apply here:
What genre are you writing in?
What is your book coaching budget?
How long (and when) do you want to work with a book coach?
What level of experience do you want from your coach?
What are your goals for this project?
Once you've considered your needs, you'll search for coaches, find a few you'd like to work with, and then get in touch. Most coaches offer short introductory calls where you can ask questions, get a feel for that coach as a person, and discuss where you are in the writing process—or even customize their program to fit your needs and budget!
If everything looks good, you'll sign a contract and get to work.
Planning Your Next Steps
Obviously, hiring an editor (no matter what type they are) is a big project. Not only is there a financial investment, but there's also an investment of time too. Finding the right editor is a process, and vetting those you've found can take even longer.
Luckily, all that work is well worth it.
No matter what type of editor you hire, their professional advice and knowledge will go a long way towards helping you write a better novel and get the most out of the writing process. So, don't be afraid to get the ball rolling! Browse some freelance fiction editors online, find one or two you might want to work with, and then get in touch. Set up a call, tell them about your needs, and let them help you figure out your next steps.
The time and money spent will absolutely be worth bringing your dream novel to life. 🙂
Have other questions about hiring an editor? Let me know in the comments!