How to Write a Genuine Romance
Storytelling has taught me that romance is complex.
All too often, fictional romances end up stilted and hollow or outright creepy. Common romance tropes tell us that surprise kisses and fatal attraction are the building blocks of a good romance, when in reality these tropes miss the very foundation that makes romantic relationships work—love.
Of course, romance can be a truly heartwarming part of your novel. The key is to understand what creates true romantic chemistry, and to avoid the many pitfalls and tropes of the genre. Fortunately, by understanding the various stages of fictional romance, you can write a loving relationship worth swooning over!
The Problem With Romance Tropes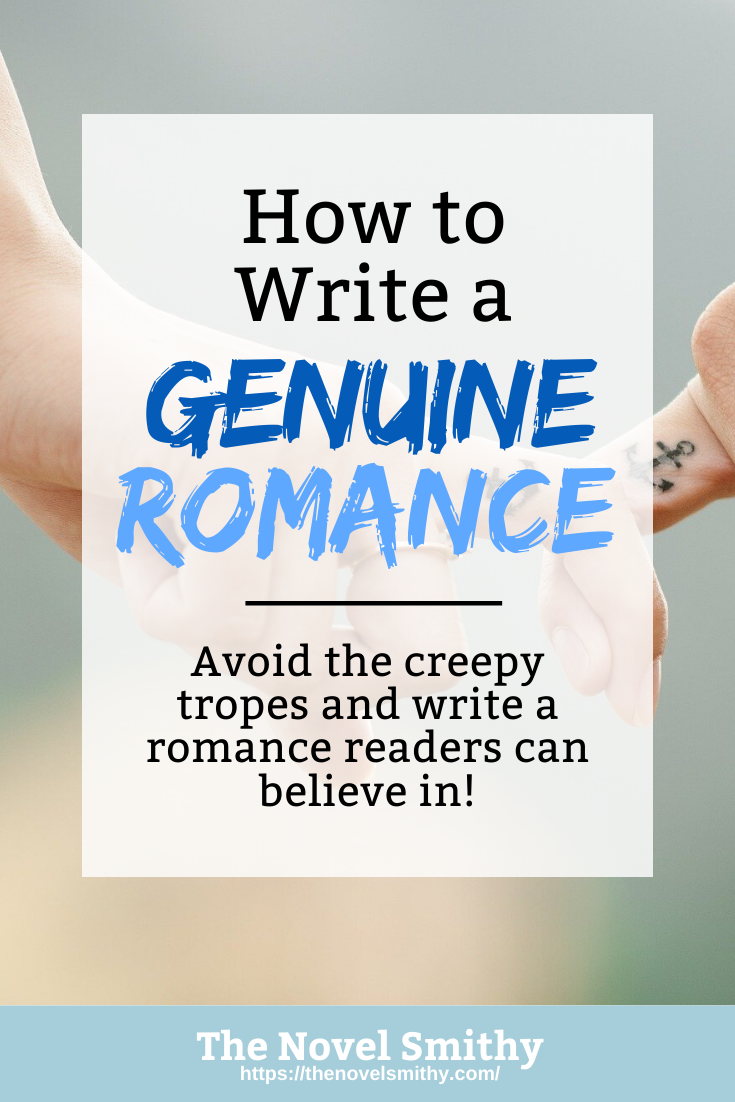 Let's get one thing out of the way first:
Sexual attraction doesn't equal love.
One of the most common mistakes writers make when creating romance between two characters is assuming that a mutual—or even one-sided—physical attraction is enough to justify instant love.
While "love at first sight" definitely exists, there's more going on behind the scenes than you may think. Even when two characters feel that immediate spark, it'll take time for them to build a genuinely romantic relationship.
Robbing your readers of the chance to see that relationship grow is a surefire way to leave them disinterested or even disgusted by your romantic duo. For instance, imagine this:
What if Gaston was Belle's love interest, rather than the villain?
Beauty and the Beast works as a love story because Belle and the Beast learn to love one another through a slow, genuine process. Their relationship feels natural, and they both have to earn each other's love over time (and no, their story isn't about Stockholm syndrome).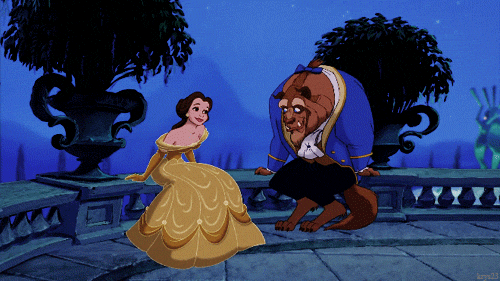 Contrast that with Gaston, who takes one look at Belle and decides he's going to marry her, and you can quickly see the difference. Gaston is a creep, and definitely deserves the title of villain—can you imagine a love story where he was Belle's love interest? Yet, many novels take this trope to heart, basing their love story purely on an instant physical attraction.
This isn't the only negative romance trope out there either:
Surprise/unwanted physical advances
Stalker-like behavior
Extreme emotional dependence
Emotional manipulation
Not only do these tropes set a bad example, but they make for worse love stories too. Unfortunately, it's easy to lean on them anyways, simply because writing genuine romance is hard. But what makes writing romance such a challenge?
The Challenges of Writing a Realistic Romance
Writing romance is hard because human emotions are hard—and love is one of the most complex emotions we have.
To make matters worse, writing a compelling novel requires you to create conflict, and love stories are no different. There needs to be a certain level of resistance between your lovers to make the story interesting, but there's a fine line between interesting and harmful levels of conflict. Is it ok for your lovebirds to fight, and at what point does that fight go too far? What is the line for each character, and how much conflict is healthy or ok?
Honestly, writing relationships is one of the most difficult parts of storytelling.
This is why many writers lean on tropes they've seen in other stories to make writing romance easier, and society doesn't help them with this. In the past, many people have touted extreme tales of emotional dependency as some of the best and most romantic stories around, such as Romeo and Juliet. Meanwhile, stalker love interests like Edward from Twilight are often revered, while we brush aside the disturbing things they do to their lover.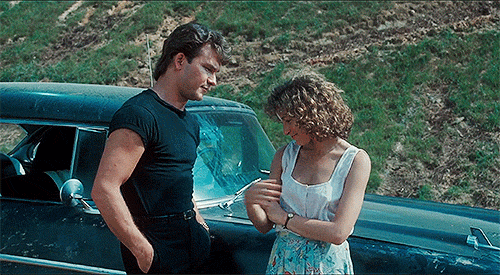 Though I don't personally understand why these tropes ever became popular, I can confidently say that there are better examples out there. Astrid and Hiccup from How to Train Your Dragon stand out, as well as Zuko and Katara from Avatar; The Last Airbender and Baby and Johnny from Dirty Dancing.
The trick here is balance—all of these couples come into conflict at various points, but they eventually circle back around to building each other up, not tearing each other down (we'll get to Zuko and Katara's more complex relationship later in the article). In fact, many of the best examples of fictional romances follow six distinct stages…
The 6 Stages of a Genuine Romance
This article is more about writing a genuine, loving relationship than it is about mastering the romance genre. The romance genre and its readers have a ton of expectations, many of which deal more with story structure and pacing than with relationship building.

If you're trying to write a romance novel, check out the guide below—it'll still be useful to you—but also read up on some of the obligatory scenes of the romance genre here.
Establishing Their Flaws:
Before a relationship can begin, you need to establish both of your soon-to-be-lovers' flaws.
Like I mentioned above, your love story will need a certain level of conflict to engage your readers, and your characters' flaws will be the core of at least some of that conflict. Their flaws will be what prevent them from developing a strong relationship from the start, and they'll have to make a genuine effort to overcome these flaws to come together.
Essentially, your lovers will be a catalyst for each other's growth.
What's more, their early flaws will not only inject some healthy conflict into your story, but will also give readers a starting point from which to judge their progress. When they complete their character arc and earn happiness at the end of your novel, it'll feel even more deserved.
Sparking Mutual Interest:
Once you've introduced both sides of your romantic duo, it's time to light the flame of romance!
As we've discussed, this is often done through physical attraction, and at this stage that's ok. The key is that you'll continue to develop and expand on that relationship going forward, adding some much needed depth. Of course, sexual attraction isn't the only way to create romantic interest.
Your characters could feel drawn to one another for a variety of reasons:
Sexual attractiveness
Intelligence
Social status
Wit or charm
Humor
Spiritual connection
The form of initial attraction you choose will depend on your story and the personalities of your two characters. Think about what each of them would admire in a person and then show off that quality in their love interest.
Once your pair is interested, you can begin building on their romance.
Creating Some Conflict:
Conflict is the core of every good novel, and that's no less true for romance.
However, when dealing with a romantic relationship you need to balance conflict and compassion between your characters—or risk damaging their relationship beyond what readers will accept. Fortunately, conflict can come in many forms, and it doesn't always need to be interpersonal conflict.
For instance, your two characters could be separated by the plot of your story. Perhaps social taboo prevents them from being together, or maybe they're on opposite sides of the world. Likewise, they may be separated by other characters who don't want them to be together.
Of course, interpersonal conflict can also add some healthy tension to your love story.
Many lovers start out at odds because of their flaws as characters. They may be interested in the relationship, but resist pursuing it because of their own fears of commitment or a lack of trust. They may believe their relationship is wrong (especially if it goes against social norms) or they might have a personality difference.
Hundreds of successful love stories hinge on two characters who bicker like dogs, only to pine for each other in secret!
In the end, the most important thing is to understand where the line is.
How far can each character go before your reader backs out? Violence and abuse have no place in a healthy relationship. Unless you're purposefully trying to create a negative relationship—in which case this article isn't for you—then remember that both lovers should have each other's best interest at heart, even if they disagree about how to achieve that.
Making Time to Bond:
Alongside conflict, you also need a chance to build on your characters' relationship.
This is where many romances fall flaw—the author simply doesn't give their lovers enough time to develop a genuine relationship. Creating a love story will take numerous scenes, because your characters need time to progress along their character arcs, come into conflict, and also bond as partners. Fortunately, this bonding can often tie into the plot of your story, meaning these scenes can pull double duty!
For instance, here are some ways your lovers can bond:
Achieving a mutual goal
Escaping danger together
Helping each other with a personal project
Impressing one another with their skill/wit/compassion/etc…
Learning more about each other's history, personality, or worldview
Being supportive in moments of vulnerability
This list is by no means exhaustive, and there are as many ways for your duo to bond as there are potential scenes for your story. Don't be afraid to experiment and think about how your characters' relationship fits within the overall plot of your novel.
And, of course, remember to inject bits of conflict among these more supportive scenes—even if that conflict is as simple as a misunderstanding or minor disagreement!
A Period of Separation:
Before your lovers can come together once and for all, they'll often experience a period of separation.
While this is by no means a requirement for your novel, it often fits perfectly within the Third Plot Point, or the darkest moment of your story's structure. Not only is there a negative twist in the plot, but there is also an emotional downturn that pushes your lovers apart, either physically, emotionally, or both. This adds tension to your story and gives your characters a final chance to assess their relationship and fight to preserve it.
For example, maybe the pair has an explosive argument. They storm off, swearing they'll never talk to their lover again. However, beneath the surface they both regret their actions and fear they've damaged their relationship beyond repair. This is the darkest moment of their relationship, and by the end of the story they'll come back together, making amends and overcoming their flaws in the process.
Of course, this isn't the only way to trigger separation. Your characters might:
Have a major argument
Be forced apart by rival characters
Have a misunderstanding (perhaps orchestrated by another character)
Be separated by a major plot event like a natural disaster
Fortunately, we know this isn't the end for your romantic duo—or at least we hope not! Just like your protagonist will have to overcome the Third Plot Point and complete their character arc in order to reach the Climax, your lovers will need to confront their flaws and make amends to be together.
Finally Coming Together:
Last but not least, we have the culmination of your character's romance!
This is where your lovers will come together to prove they've both grown into better people. Not only have they completed their personal arcs, but they've also recognized that this is a relationship worth fighting for. Whether they have to regain each other's trust or overcome a war, they'll find a way to be together in the end, bringing their romance to its conclusion.
Best of all, they've come to this point in a natural, genuine way.
They didn't take one look at each other and declare their undying love, and they didn't force each other into a relationship through emotional dependence or disturbing behavior. Instead, they developed their relationship as a pair, learning to love one another and treat each other right even in the face of their differences.
This is the finale of the heartwarming romance that your readers have been pining for!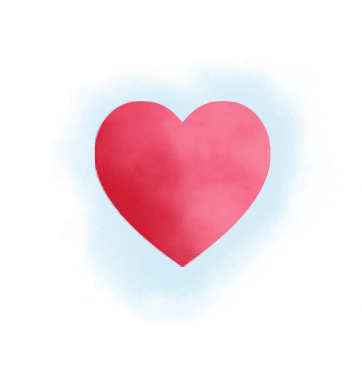 What About Characters Who Start Out Hating Each Other?
While the six stages above will get you pretty far, not every romance is the same. Some characters will outright loathe one another, so much so that you'd never expect they could one day fall in love.
Of course, these are the romances readers seem to love most. 😉
Not only is it possible to write a romance where the characters start out as enemies, but it can be done to great effect. However, you'll need to remember everything we've discussed above—these characters will need time to establish a genuine relationship, especially because they're so at odds starting out.
If you're trying to create romance between two enemies, pay extra attention to these things:
Don't force either character into the relationship through violence or abuse
Both characters should play a role in helping the other grow and improve
Their romance will take more time to develop, and will hinge heavily on trust
Be careful what kinds of conflict you create—some wounds can never heal
Focus on common goals that can bring them together as allies, even if it takes time for them to discover those goals
Characters on Two Sides of a War:
Let's look at Zuko and Katara from Avatar: The Last Airbender as an example. Yes, I know they don't end up together by the end of the series, but this is a very popular fan pairing for a reason. There's a lot of chemistry here!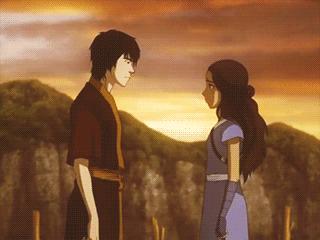 These two start out on opposite sides of a literal war, but this isn't a star-crossed lovers kind of situation. In fact, these characters hate each other, and would be thrilled to see the other one dead. Both are extremely flawed as well. Zuko's desperate need to be accepted by his family has driven him to murder and pillage, and Katara's resentment for her mother's death is slowly pushing her in a similar direction.
It isn't until both characters have begun to overcome their flaws that they come together. Zuko uproots his life after recognizing the harm his actions were causing. Katara refuses to trust him at first, and with good reason, but he makes it his goal to prove he has changed. Eventually, she enlists his help in getting revenge on the general that killed her mother, but in the process comes to the same realization he did—you have to learn to forgive.
This is the real heart of their relationship, and why these types of romances work.
Both characters had to grow as individuals before they could open themselves up to a healthy relationship. Not only that but, once they completed their individual growth, they then helped each other grow as well.
Katara was vulnerable in that moment of revenge, and Zuko did his best to support her and help her heal—likewise, Zuko made himself vulnerable by asking for Katara's forgiveness, and over time she recognized that he had changed. Despite starting as bitter enemies, they end up as one of the most compelling romances in the entire series.
A Well-Written Romance is at the Heart of Your Novel
While writing romance is complex, it definitely isn't impossible. At the end of the day, the key is to focus on building a relationship between your lovers that feels real and earned, even if it takes more than one scene to do so.
Here are some final tips to consider:
Think about how your characters' arcs will affect their romance
Learn your characters' personalities so you can write them realistically
Look to couples that you admire and find what sparked their love
Don't be afraid to build friendships

that don't grow into romances until later on

Remember that love is a two-way street—both lovers need to support each other
Above all, avoid creepy romance tropes as much as possible—trust me, you'll know them when you see them! While they're an easy crutch to lean on, your novel (and your lovers) will be better off without them. 🙂
How do your characters fall in love? Let me know in the comments!