Why You Should Write a Skeleton Draft
Halloween is only a few days away, and I have skeletons on my mind.
No, I don't mean spooky skeletons—though my neighbor's Halloween decorations do make those hard to ignore. Instead, I'm thinking about skeleton drafts, and how they can make planning and writing a novel so much easier.
You see, I'm taking on the NaNoWriMo challenge come November, and one of the main writing tools I plan to use is a skeleton draft. But what exactly are skeleton drafts, and—more importantly—should you write a skeleton draft of your own?
Finding Ways to Create Momentum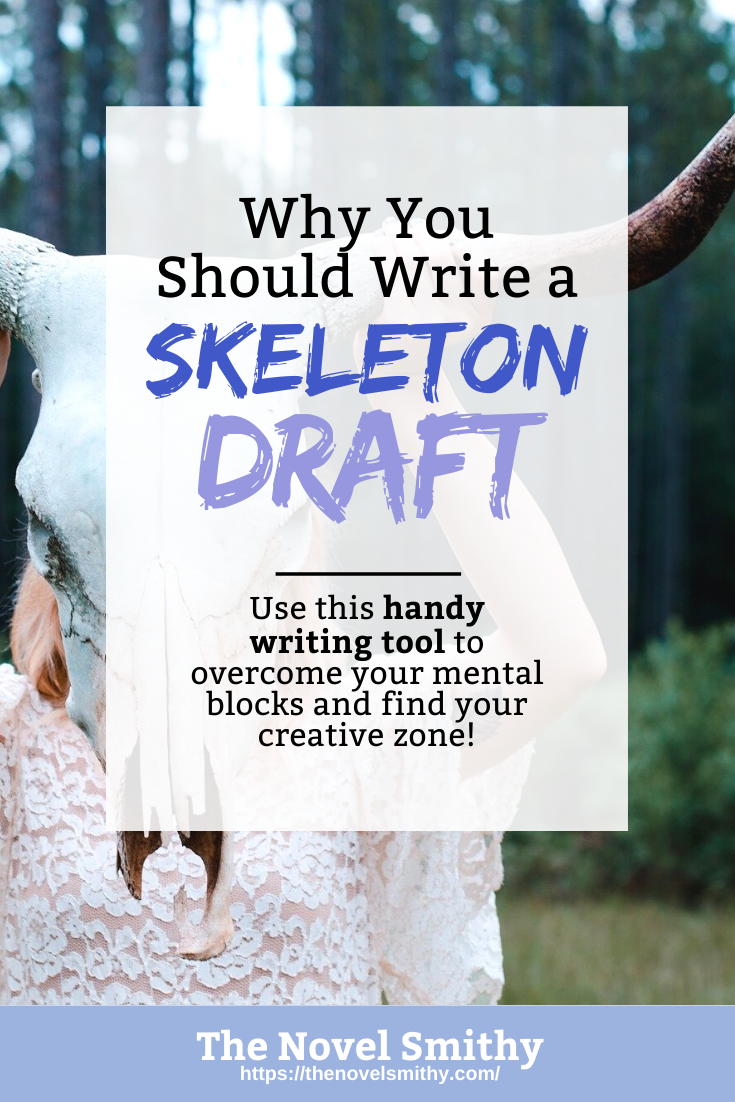 Perhaps one of the hardest parts of NaNoWriMo—or writing a novel in general—is maintaining momentum. It's easy to get overwhelmed by your story when writing your first draft and, with NaNoWriMo in particular, this problem is compounded by all the outside commitments that come with the holiday season.
Worst of all, once you fall behind, catching back up gets much harder.
You see, once you miss a few of your writing goals, your brain will begin creating mental barriers that make it harder to write. This is actually a major element of procrastination. The more negative feelings like stress and anxiety you feel towards a certain task, the more your brain will fight to avoid that task—even if it's something you genuinely want to do.
So, how do you maintain your momentum? Well, I wrote an article about six ways to overcome procrastination earlier this month, and one of the key things that linked those tips was the importance of finding your creative flow:
"In positive psychology, a flow state, also known colloquially as being in the zone, is the mental state in which a person performing some activity is fully immersed in a feeling of energized focus, full involvement, and enjoyment in the process of the activity."
Essentially, this flow state is the mental zone you reach after breaking past your mental barriers and tapping into your creativity. Best of all, it makes it much easier to maintain your momentum as you write—because you're "in the zone," you're truly enjoying what you're doing.
However, the big drawback of creative flow is that it's something you need to tap into at the beginning of every writing session. So, how do you do that consistently throughout all of NaNoWriMo? Well, the answer is with a skeleton draft!
What is a Skeleton Draft?
Sometimes called a draft zero or a skeleton outline, skeleton drafts are basically a shorthand version of your first draft that you write scene by scene. While there are no hard and fast rules, most skeleton drafts cover these things:
Major characters
The conflict of the scene
A basic setting
Key events
The outcome of the scene
This short synopsis allows you to quickly work through the main events of your scenes before diving into your actual first draft. More importantly, this synopsis isn't meant to be pretty—instead, skeleton drafts are a place for freewriting, without concern for grammar or prose.
It's this freewriting that makes skeleton drafts such an awesome tool.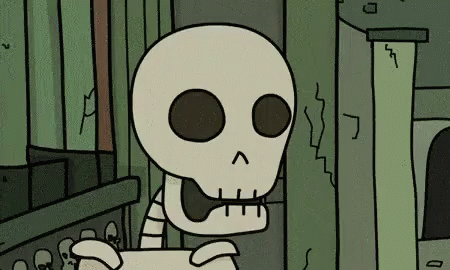 You see, like I mentioned previously, the fastest way to lose your writing momentum is to overthink your story and get overwhelmed. We need a low stakes way to get ourselves writing without the pressure of perfectionism, and skeleton drafts provide exactly that. Through your skeleton draft, you get the chance to mentally map your story without ever having to put "real" words on the page. Likewise, you'll have a better idea of where your story is going, meaning you can jump into writing and find your creative flow more easily.
Really, even if you're a die-hard pantser, skeleton drafts are simply too useful to ignore—and they also mesh with a whole variety of writing styles!
Specifically, there are three types of skeleton drafts you should consider…
Three Ways to Write a Skeleton Draft
The Pre-Written Draft:
First up, let's talk about "pre-written" drafts.
This is the more outlining-centric version of a skeleton draft, so much so that a pre-written draft often acts as a final step in the outlining process. With these skeleton drafts, you write a short synopsis for every scene in your novel, and then use that synopsis as a reference point when you begin writing your first draft. This allows you to really dive into the details of your story and into specific storytelling techniques such as scene structure, making it a great option for people who already like to create in-depth outlines.
Here's an example of a pre-written skeleton draft, based on the opening scene of How to Train Your Dragon. You can watch the scene in question here:
Synopsis:

It's nighttime in Berk when Hiccup opens his front door to a dragon attack. The village jumps awake and begins fighting back, but Hiccup is pushed aside. Stoic finds him and demands he goes inside, and Hiccup retreats to the forge. He wants to fight the dragons and eventually sneaks away when a Nightfury shows up. He manages to shoot the dragon down with one of his inventions, but in doing so accidentally gets cornered by another dragon. Stoic saves him, and Hiccup knows he's in big trouble.

Scene Structure:

Goal – Hiccup wants to fight the dragons and prove himself.
Conflict – Stoic yells at him to hide inside, but eventually he sneaks away.
Outcome – He manages to shoot down a Nightfury, but no one believes him and he gets in trouble for sneaking off.
Reaction – Frustration, Hiccup wishes everyone would believe him.
Reflection – Hiccup knows he shot the dragon, he just needs to prove it.
Decision – As soon as he can sneak away, he'll go find the downed Nightfury.
As you can see, this summary leaves out a lot of smaller details, but it still gives you a good idea of the main events of this scene. The section on scene structure then further expands on this idea, ensuring each beat of the scene is happening in the right place.
To use this skeleton draft, you'll first write a synopsis for every scene in your novel.
Then, when you're ready to start your first draft, you'll go back and reference this skeleton draft before you begin writing. This gives you a chance to reorient yourself in your story, and specifically to refresh yourself on the six stages of your scenes.
Overall, this style of skeleton draft is pretty in-depth, though it should still be brief. This type of skeleton draft is a perfect fit for writers who already like to dig deep into outlining and story structure, and who would rather work through all the kinks in their story early on, rather than saving them for the editing phase!
You can't write a novel without starting somewhere, no matter how bare bones your first attempt may seem! #preptober
Click To Tweet
The In-the-Moment Draft:
Next up, we have the in-the-moment draft—and as strange as it may seem, this is actually the style of draft I plan to use this November.
However, before we get into that, let me explain how this type of skeleton draft works.
Much like the pre-written draft aligned with outlining, the in-the-moment draft is purpose-built for pantsers. With this method, you'll write a short summary for each scene as you go, allowing you time to freewrite your story before writing your "real" first draft. This gets your creative brain moving much like the pre-written draft, but doesn't come with the same level of detail.
Here's an example of an in-the-moment skeleton draft, based on the same opening scene of How to Train Your Dragon we used before. Again, you can watch the scene in question here:
Synopsis:

It's nighttime, and Hiccup wakes up to a dragon attack. He ventures outside, but is caught by Stoic and eventually gets sent to the forge. He's frustrated and jealous of the other teenagers who get to protect Berk. When a Nightfury arrives, he sees his chance! He sneaks away and shoots down the dragon with one of his inventions. But he wasn't paying attention in the process. He gets caught by a dragon and ends up needing Stoic to save him. Stoic is livid, and Hiccup is pretty ashamed too. However, he knows he shot the dragon, he just wishes everyone would believe him.
As you can see, this skeleton draft is much more stream of consciousness, though it still covers a lot of the same components as the previous method. We know the basic trajectory of the scene, but overall, this skeleton draft is pretty messy—and that's ok! Rather than worrying about polish or prose, this is just here to get our creative brain working.
A Hybrid Approach: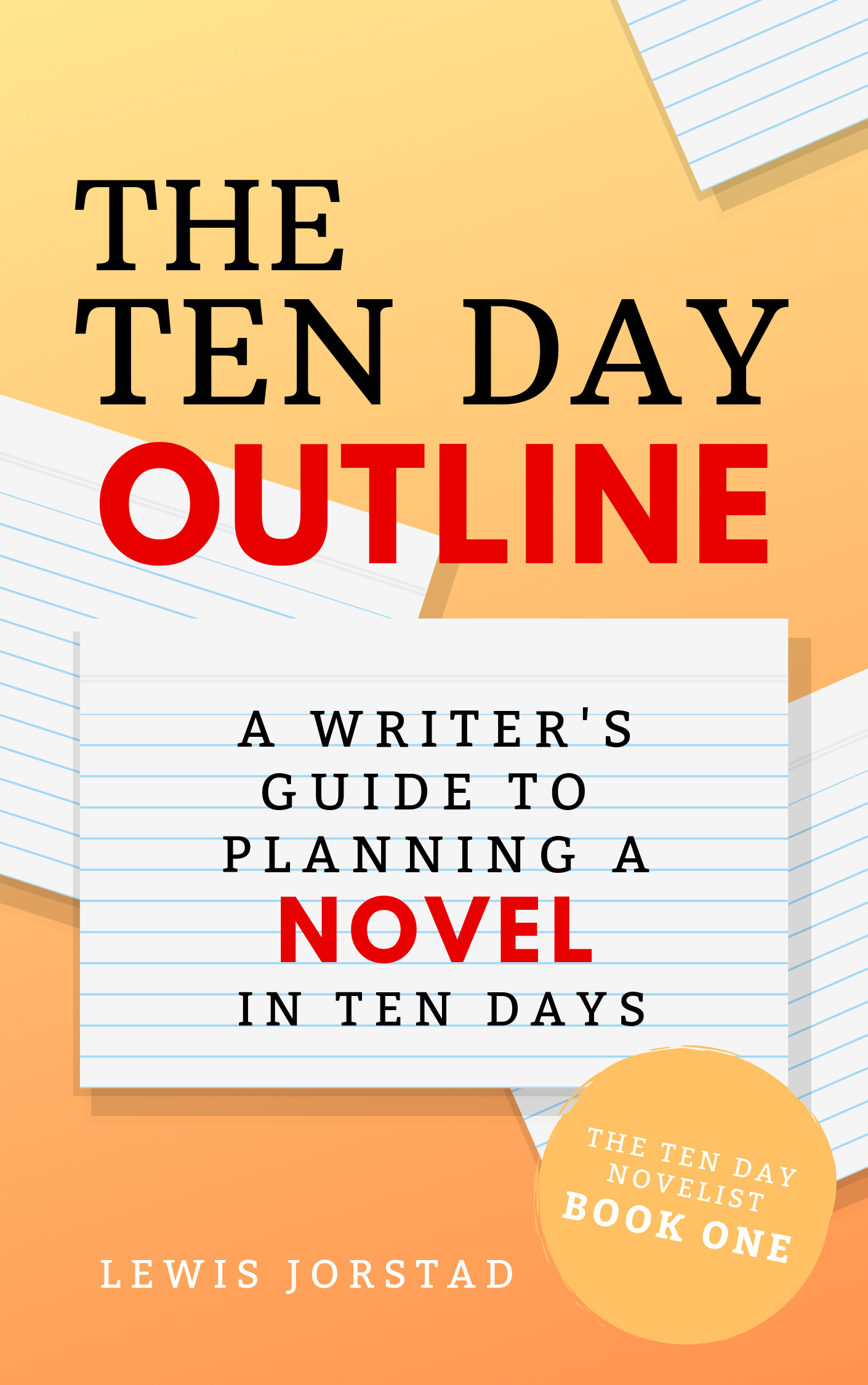 Now, for the real question—why am I using an in-the-moment skeleton draft? If you've spent much time at The Novel Smithy, then you'll know that I'm a huge fan of outlining my novels in advance—so much so that I've written entire books on the subject. So, why wouldn't I use the pre-written method in all of its outlining goodness?
Well, lately I've been struggling to tap into my creative writing zone.
As you probably know, the world has been crazy this year, and I won't hide it—the stress has really been getting to me. Whenever I sit down to write, my brain simply refuses to work, and it's a major struggle to get anywhere close to entering my writing zone.
Because of this, the in-the-moment draft seemed like the best fit for my situation. This gives me a low stakes way to start writing, meaning I can overcome those mental barriers and find my flow by the time I start my "real draft." Of course, I won't be giving up on my outlines entirely, which is where the hybrid approach comes in!
Basically, I'll be creating a skeleton draft for each scene as I write to give myself some freewriting time. However, I'll also have a robust outline waiting in the wings, complete with all the details I need about my characters, plot, and conflict. This way, I can reference that outline when I start each scene's skeleton draft, but let my creativity take hold for the skeleton draft itself. While this method may not be ideal for everyone, for my situation, this seemed like the best of both worlds. 🙂
Should You Write a Skeleton Draft?
Overall, the most important question of this article is this:
Should you write a skeleton draft of your own?
Personally, I'd answer that question with a resounding yes. After all, you can't perfect your novel without starting somewhere, no matter how "bare bones" your first attempt may seem!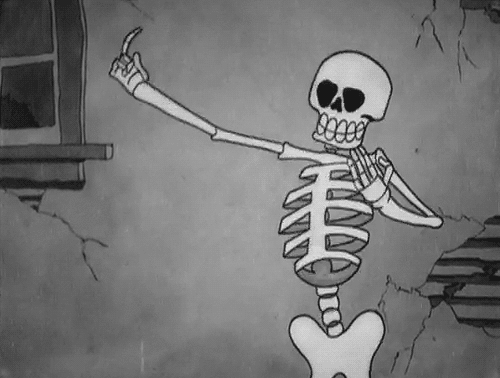 Ultimately, whether you use a pre-written skeleton draft or an in-the-moment one, skeleton drafting is a great tool to keep in your writing arsenal. Not only can it help you develop a mental map of your story before you begin writing, but it can also help you find your creative flow and get in the writing zone. Best of all, it works no matter what type of writer you are:
For Pantsers: Simply base your in-the-moment skeleton draft on the previous scene you wrote, while keeping your story's overall conflict in mind.

For Plotters: Use your pre-written skeleton draft as an extension of your outline, and as a way to further expand on your scenes ahead of time.

For Plantsers: Pick the best of both worlds and mix and match these two systems in a hybrid draft!
In the end, I plan to turn skeleton drafting into a regular prewriting ritual, even long after NaNoWriMo ends. I hope you'll join me and give this writing method a try, as well as share your own NaNoWriMo tips down in the comments. November is almost here, and I hope you're just as excited as I am!
What are your prewriting rituals? Let me know in the comments!