5 Steps for Recovering from Writing Burnout
Writer's block is a major issue in the writing world…
However, it's far from the only one. Alongside writer's block, there's another, even more dangerous ailment that can grind your writing journey to a halt for months at a time—and that is writer's burnout.
Distinct from writer's block, writer's burnout is a deeper problem, one wrapped up in feelings of shame, guilt, or an intense need to be "productive." And, while it's particularly prevalent during NaNoWriMo and the New Year, it's still something you can struggle with at any time. So, whether you're taking part in an intense writing challenge or just trying to get a handle on your writing routine, let me help you confront this writer's burnout head on!
What Causes Writer's Burnout?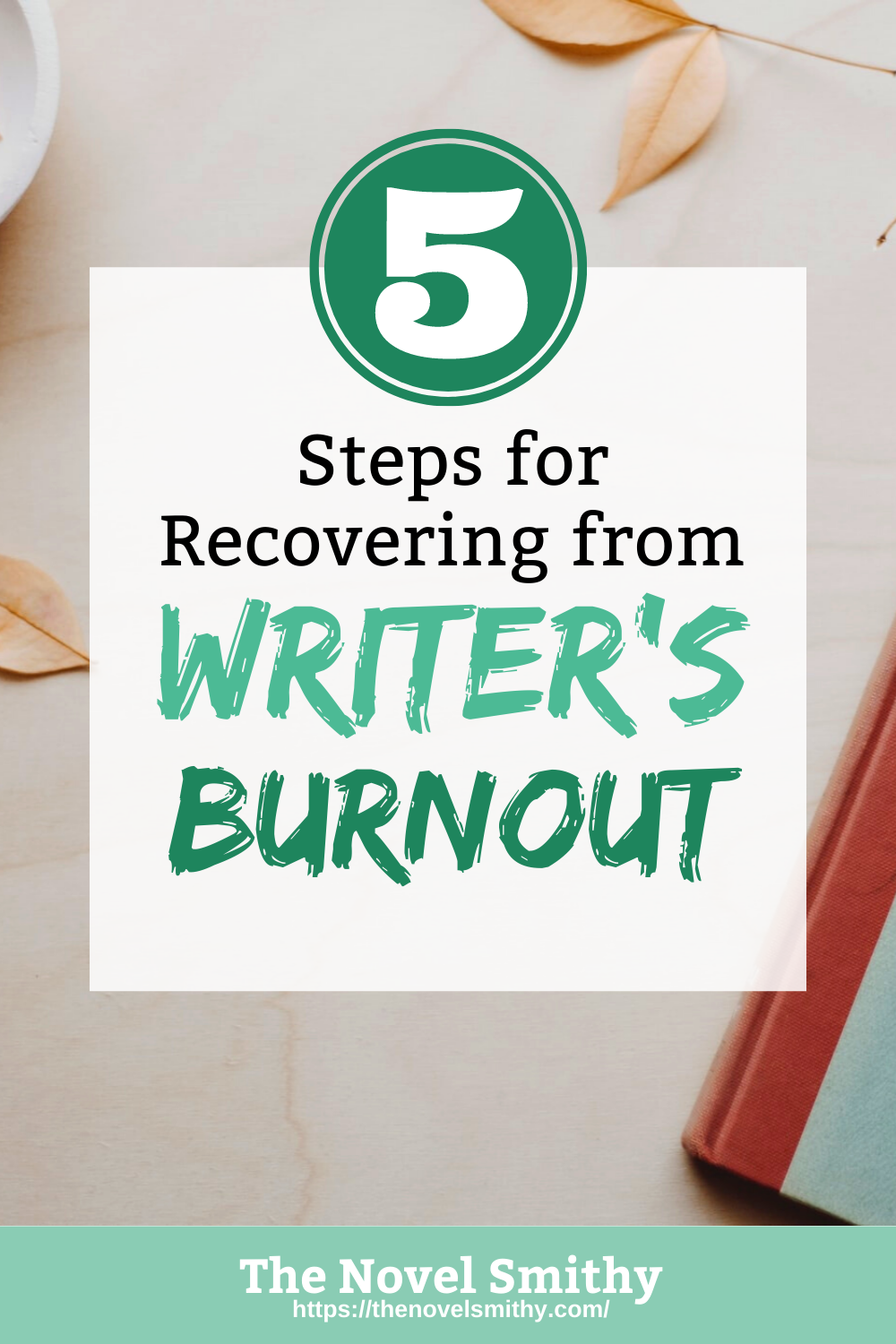 According to Merriam-Webster, burnout can be described as:
"Exhaustion of physical or emotional strength or motivation usually as a result of prolonged stress or frustration."
For writers, this can manifest in a variety of ways. Some writers find themselves exhausted at the end of a writing session, or never work up the energy to write to begin with. Others struggle to take a break from their novels, consumed by the pressure to be productive. Personally, burnout makes me feel depressed just thinking about my story. The shame that I'm not writing fast enough or that the words aren't flowing as easily as they should quickly saps the fun out of my writing.
All of these feelings are a sign that you're suffering from writer's burnout—and they can strike at any time of year. Often, we think of burnout as being an issue unique to challenges like National Novel Writing Month, but writer's burnout can happen for a variety of reasons:
Excess stress in your daily life
Unattainable writing goals
Perfectionism
Poor physical health, such as a lack of sleep
Intense pressure to be productive or successful
Of course, writer's burnout is not the same as writer's block.
While writer's block is the feeling of not knowing what to write next, writer's burnout is when you have no creative energy left to give. You've worked too hard, draining your mental reserves until you're effectively running on fumes.
This is important, because writer's block and writer's burnout are handled in two different ways. To overcome these hurdles, you first need to know what you're dealing with!
NOTE: Looking for advice on overcoming writer's block? Check out this article for more!
The Danger of Writer's Burnout
With that said, you might be thinking: "I'll just push past my writing burnout! If I can do that, everything will be fine."
Unfortunately, I have bad news. Writer's burnout is a difficult problem to handle, because it can't be solved by brute force alone. Since excess stress and pressure cause burnout, putting even more strain on your creative brain will only make things worse.
This results in a whole slew of issues:
Burnout makes it harder to reach your writing goals,
It prevents you from enjoying the writing process,
It causes the quality of your writing to suffer,
And it can add even more stress to your daily life.
Basically, if writer's burnout continues untreated for too long, it could easily put you off writing for years. This is why beating your head against the wall in an attempt to force your way forward is not an effective strategy—and why many writers get trapped in a cycle of burnout for months.
Fortunately, there are ways to recover from writing burnout. The key is learning to give yourself space, recharge your muse, and create a bit more balance in your writing life. Let me walk you through five steps that should be able to help…
5 Steps for Overcoming Writer's Burnout
#1 – Stop What You're Doing:
A good way to think about burnout is in terms of a car. If that car gets stuck in the mud, no amount of revving the engine will help. The wheels will simply spin in place until eventually the engine overheats and dies. Writer's burnout works in much the same way—meaning your first order of business is to turn off the car.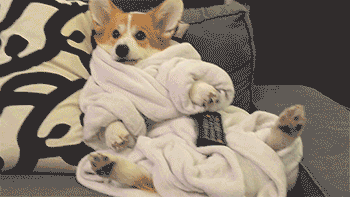 Give yourself a break, completely guilt-free. Watch a sappy TV show, or spend an afternoon baking a tasty treat. Go on a long walk with a dear friend, or pick up that video game you've been eyeing for months. Whatever this break looks like to you, it should be a chance to indulge in something you enjoy without the pressure of writing hanging over you.
Of course, all breaks need a limit.
Rather than taking a break that stretches forever, pick a date when you'll return to your novel. This could be a single week, or an entire month, depending on what you need. Regardless of how long your break is, make sure you stick to your return date. This way, you can enjoy your break, safe knowing that you'll return to your novel in due time.
#2 – Find an Outlet:
All people are creative in their own way, and that creativity needs an outlet. Because of this, you don't want to spend your entire break doing nothing but vegging out and watching TV—even if that's the guilty pleasure you chose in Step #1!
Instead, pick a project as your creative outlet.
This could be drawing, building a birdhouse, organizing your junk drawer, or anything that will keep your hands and mind busy. While you can and should make time to relax, setting aside an afternoon to do something more active will help you feel positive, fulfilled, and less stressed about putting your writing on pause.
Again, the goal here is to achieve a balance, both in your writing and normal life! Productivity doesn't have to mean pulling all-nighters and driving yourself to exhaustion, and this is a good way to prove that. 🙂
#3 – Rest and Reflect:
Burnout is tightly linked with feelings of shame, guilt, and frustration. Maybe you feel like your writing isn't good enough, or that you need to prove you're a "real writer." Perhaps getting stuck on your story made you question whether your novel was worth writing, or maybe you got overwhelmed comparing yourself to other authors.
Whatever your personal hurdles are, you need to face them.
As hard as this may be, the best way to overcome these kinds of mental blocks is to address them head on. Ask yourself:
Why are you frustrated with your story?
Do you feel any shame or guilt about your writing?
Are you trying to live up to an ideal of what a writer should be?
What do you really want to achieve in your writing life, and why?
I know these kinds of questions are stressful to ask, but they're also important. If you want to recover from your writing burnout, you'll need to take time to sit with these thoughts, consider them, and then move forward, all without judgement or pressure.
#4 – Clarify Your Goals:
Once you understand why you're burnt out, it's time to make a plan for the future. To do this, start by writing down your current writing goals:
What are you trying to accomplish?
Why is that goal important to you?
From there, consider what your new plan will be:
What is a realistic goal, one that will give you time to rest when needed?
How will you incorporate that goal into your writing life?
Does that goal respect the responsibilities and commitments you already have?
Is this a goal that you'll feel proud of when you accomplish it?
As you go through this process, avoid comparing yourself to other writers as much as possible. It's easy to get trapped by a constant need to match up to other authors you admire, but this is rarely productive. We're all individuals, and thus we'll all go through our writing journeys at our own pace.
Rather than force yourself into a mold that doesn't fit, it's better to craft a path that's unique to your writing life.
#5 – Get Back to Writing:
Finally, after your break is over, it's time to incorporate writing back into your routine.
The key here is taking things easy. You won't want to immediately dive back into writing full force, or risk ending up back where you started. Instead, experiment with new writing styles, games, or techniques. Try writing sprints, pull out a few interesting prompts, and slowly work your way back up to your novel itself.
All of this will help you rediscover your writing groove, without too much pressure. 😉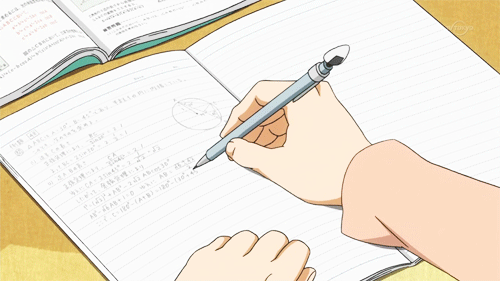 Of course, one risk of taking a break is that you'll lose momentum and never return to writing at all. It's hard to work up the courage to open your current draft and put words on the page—especially with all the negative emotions writer's burnout can create.
So, here are a few ways to stay productive as a writer, even when you can't work up the energy to work on your novel itself…
4 Thing to Do When You Can't Write Another Word
Spruce up Your Outline: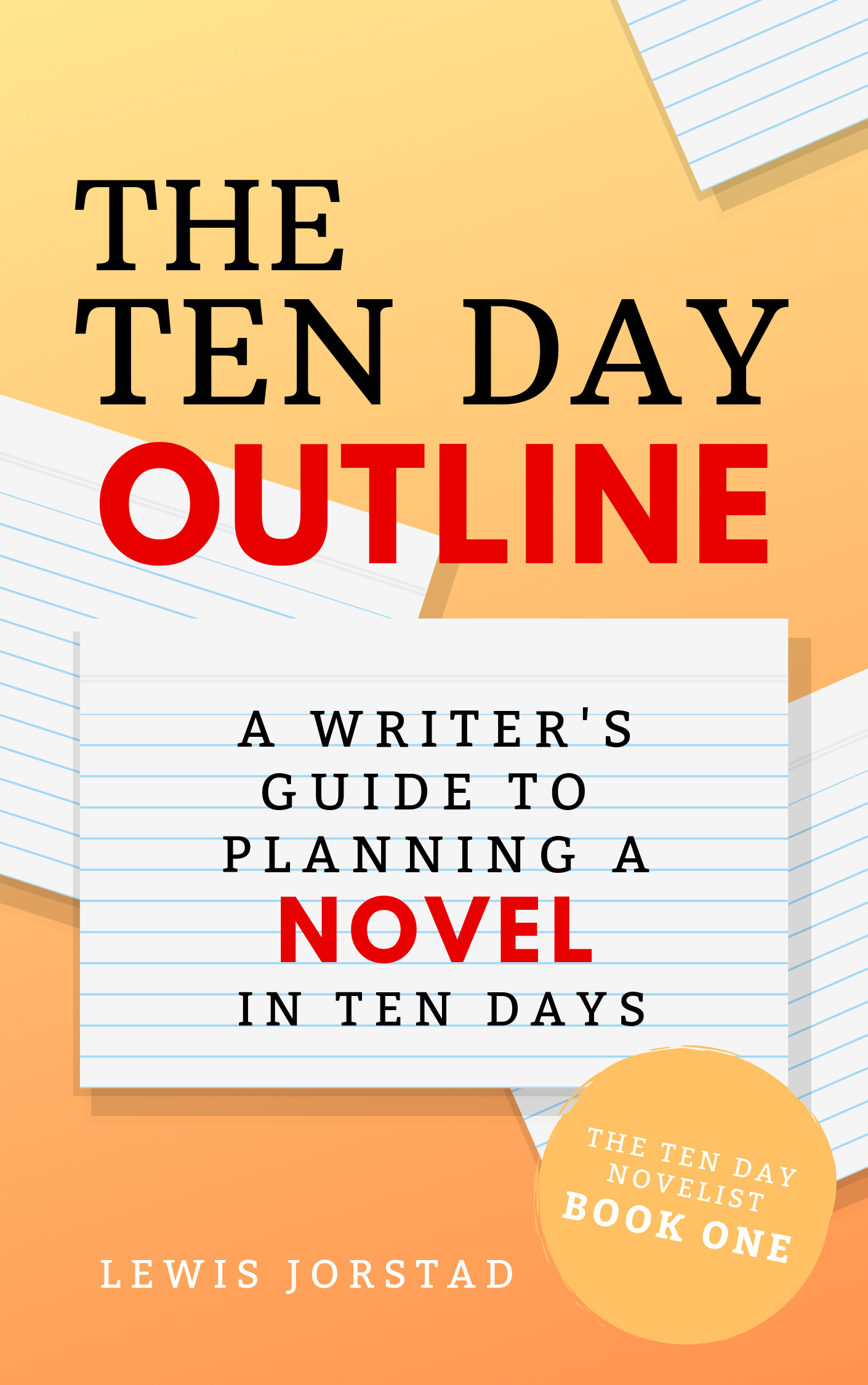 First on our list, outlines are the perfect safe space for experimenting with your story. Whether you need to work through some tricky plot twists, get to know your hero, or explore an entirely new subplot, an outline allows you to work on your novel without the pressure of being perfect.
When it comes to recovering from burnout, this makes outlining a huge help.
If you've never heard of an outline before, this is a document that organizes the most important information about your story—from your plot to your premise, characters, settings, and more. This is a great way to plan your novel before you begin writing, or to simply test new ideas before committing them to your draft.
If you'd like a guiding hand to help you outline your own novel, check out The Ten Day Outline. The ten-day process you'll find inside could be the perfect way to take a break from writing!
Schedule a Brainstorming Day:
Writers are lucky because, believe it or not, staring out the window lost in thought is technically productive!
Sometimes you just need an afternoon of brainstorming to explore everything your story has to offer. So, try scheduling some down time, turning on some music, and grabbing a notebook. Then, sit with your novel. See where your mind takes you and imagine all the different paths your story could take. As you go, write down a few notes to remind yourself of what you came up with when it comes time to return to your draft.
Read, Read, Read:
If you want to make progress on your novel, but don't have the energy to write, it might be a good time to channel your inner student and do some studying.
After all, when you can't write, you can always read.
This is a great chance to pick up some classics you may have missed out on in the past, or perhaps read a brand new book that's been trending in your genre. Consider tossing in some books on the writing craft too. These will help you refine your writing skills, all while thinking about your novel in a new way. Who knows, you might even have a breakthrough that reinvigorates your desire to write!
If you're looking for books on the writing craft, here are a few I recommend:
Write About Something Else:
Last but not least, sometimes you want to write, but just not your novel—and that's ok.
If you're feeling this way, start by giving yourself permission to work on other stories, at least for a little while. Then, try pulling up a list of interesting writing prompts, set a timer, and dig into some writing sprints. Or, consider writing flash fiction, a wacky short story, or a side story based on one of your secondary characters.
Whatever you choose to write about, the important thing is that you're writing. 🙂
Finding Balance in Your Writing Life
Being a writer involves a lot of hard work, dedication, and patience. Because of this, no matter how perfect your writing routine may be, writer's burnout is a fact of life. Sometimes, you will need a break, and knowing how to make the most of that break is hugely important to your overall writing journey.
Ultimately, the goal should be to find a balance in your writing life.
Rather than push yourself to the breaking point, quit writing for months to recover, and then rush to catch back up—trust me, been there, done that—you'll be far better served by setting realistic goals, being kind to yourself, and enjoying the writing process at every stage of the journey. That way, no matter what hurdles life throws at you, you'll feel safe knowing you have a creative outlet you can enjoy.
When you start to feel that tension settle into your shoulders, I hope you'll put some of the tips in this article to work in your own writing routine!
How do you handle writer's burnout? Let me know in the comments!