How to Write an Awesome Ensemble Cast
"Why pick just one?"
This is a question I often hear from writers when I ask them to pick their protagonist. Usually, they've created a huge cast of characters they adore, with no single "hero" standing above the rest. In a situation like this, it's no surprise they wonder—why not write an ensemble cast?
Of course, a successful ensemble cast requires a lot of care, and not every cast warrants this label (even if they look like an ensemble on the surface). So, in this article, let's explore what an ensemble cast really is—as well as six steps for writing an ensemble of your own!
What is an Ensemble Cast?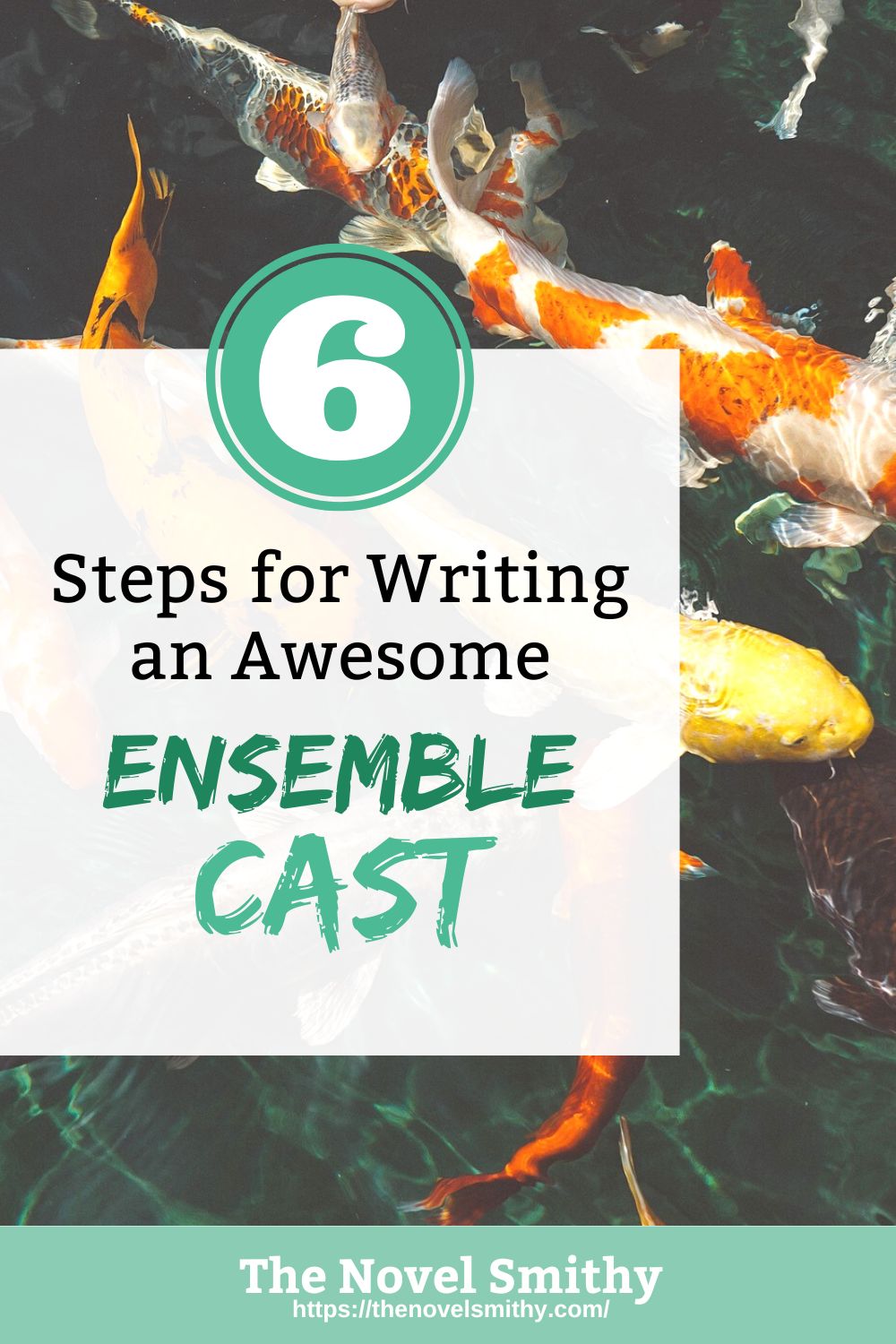 Before we get started, here's a quick explanation of what an ensemble cast is:
An ensemble cast is a large group of central, dynamic characters. Each character contributes equally to the plot through their own unique point of view, resulting in a story without a clear main protagonist.

This is written in either limited or omniscient third person point of view.
With that said, ensemble casts do come in a range of shapes and sizes.
George R. R. Martin's A Song of Ice and Fire series is a famous example of an ensemble cast. The first book features eight point of view characters—one of which gets killed before the book ends—with each subsequent entry adding more. That's pretty hardcore, and is definitely on the larger end of most ensembles!
Meanwhile, J. R. R. Tolkien's The Lord of the Rings series focuses on a much smaller cast of around seven. Despite this, Tolkien's series is just as much an ensemble as Martin's, because all of his core characters play pivotal, dynamic roles in his story.
This is where the difference between an ensemble cast and a large cast becomes important.
Ensemble Cast:

Built around a group of four or more dynamic characters, each with their own point of view. There is no clear protagonist, and readers are equally invested in the entire core cast, such as in a movie like The Princess Bride.

Large Cast:

Focused on two or three POV characters who serve as the story's protagonists. There might be a wide variety of secondary characters, but these protagonists are who the story is truly about. Often told in either first or third person, like in V for Vendetta.
Basically, ensemble casts are a spectrum—but they are still their own thing.
Pros and Cons of Writing an Ensemble Cast
The Benefits of Writing an Ensemble Cast:
So, why would you want to write an ensemble cast? Well, there are a variety of benefits:
Greater Scope: An ensemble cast lets you explore your story and worldbuilding from multiple, engaging perspectives—and even from multiple locations. This is part of why ensembles are so popular in fantasy and sci-fi epics.
More Depth: Ensembles let you tap into multiple characters' POVs, allowing you to explore your theme, plot points, and character arcs from many angles.
Extra Flexibility: An ensemble cast gives you space to step away from characters or even kill a main character off if needed. You also don't need to worry about getting your hero across continents or into conversations they'd never realistically be privy to—you simply have more options.
This quote from Final Draft sums up the benefits of an ensemble cast well:
"A single character doesn't need to carry the weight of the whole show… They can sit with the consequences of their choices while we mosey along with other character arcs, then return to check in on them."
The Dangers of Writing an Ensemble Cast:
Of course, ensemble casts don't work for every novel. Writing a story with a single protagonist is complex enough—multiple that by three or more, and you'll definitely have your work cut out for you. So, here are some reasons why you shouldn't write an ensemble cast:
Too Many Threads: One of the biggest dangers of an ensemble cast is how many pieces you have to keep track of. A poorly managed ensemble can quickly overwhelm you.
Indecision: Some writers create ensemble casts because they can't decide which character deserves to be their protagonist—not because their story works as an ensemble. This leads to a weak cast with lots of empty characters and scenes.
Confused Readers: Ensembles demand a lot from you, but they also demand a lot from your readers. If you're not careful, your ensemble cast can confuse your readers and leave them frustrated by your story.
An ensemble is simply more demanding, both of you and your readers. Standout Books describes this dilemma nicely:
"Writing an ensemble cast is difficult because it involves deliberately splitting a reader's attention in a way they still find enjoyable."
4 Types of Ensemble Casts
The Mystery Machine:
Now that you know the pros and cons of ensemble casts, it's time to talk about the different types—starting with what I like to call "the mystery machine!"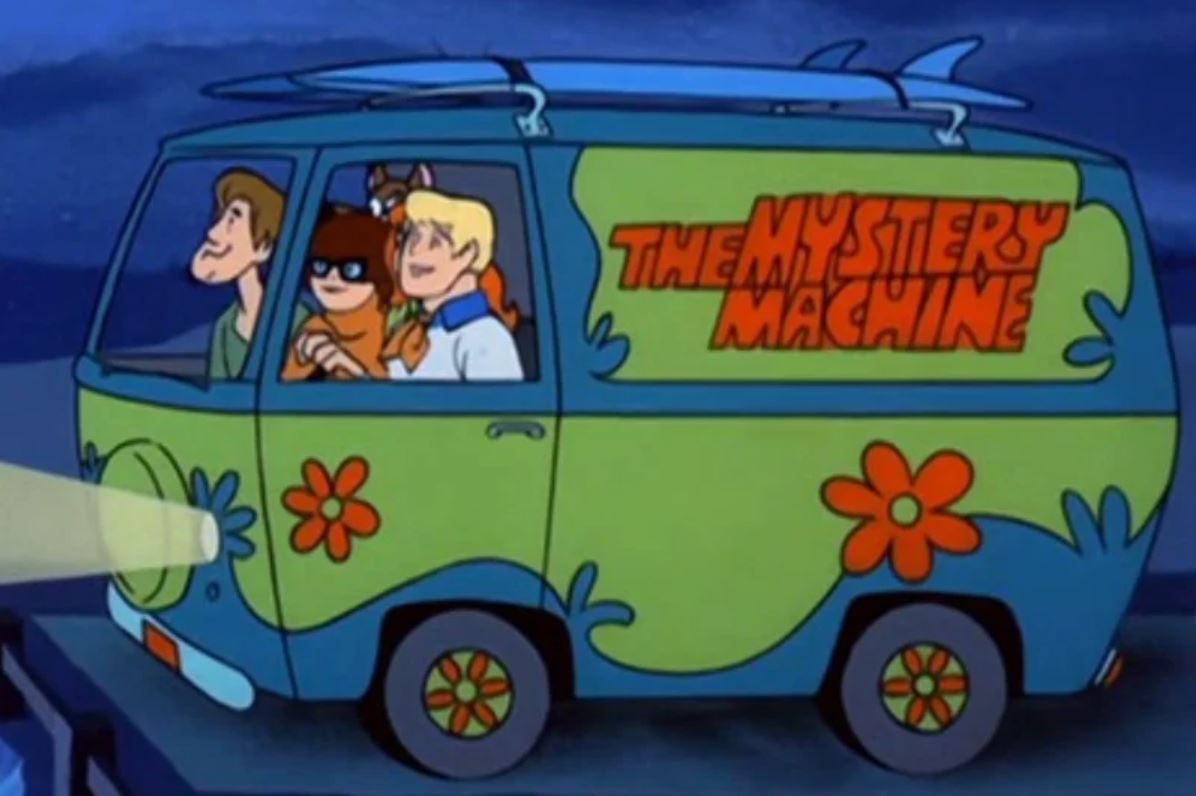 This type of ensemble is named after the Scooby Doo TV series, and features a group of friends or allies on some sort of mission. Each member of the group gets their own point of view, even though they usually stick together and work towards one central goal.
Basically, this type of ensemble is the most focused.
You won't be juggling tons of separate locations of plots. You'll simply be telling the same central story through many points of view!
The Character Web:
Building off of the mystery machine, the character web is where multiple standalone stories later come together into a single ensemble cast.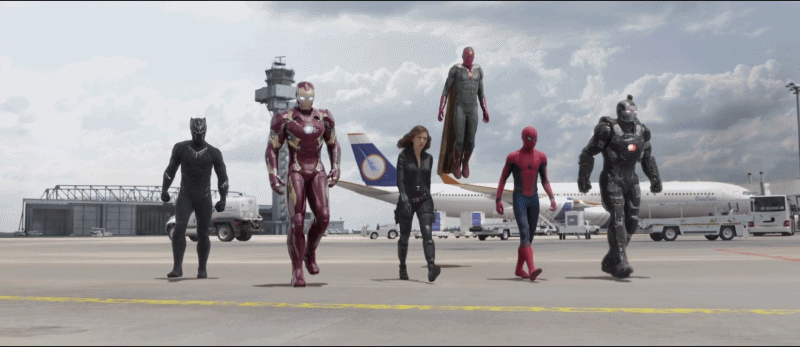 Famously seen in extended universes like the Marvel Cinematic Universe, these ensembles feature a large group of protagonists who come together to solve some conflict. Each of these characters likely has their own standalone stories and adventures—but, for this story, they'll have to share the spotlight.
Polar Perspectives:
Next, this type of ensemble casts shakes things up a bit—and is the first time we see "glue" characters come into play.
This is a concept we'll discuss more in a moment, but for now, these glue characters are simply central characters around which different plotlines are based. Each plotline will feature its own events and cast, and will converge around a common core conflict.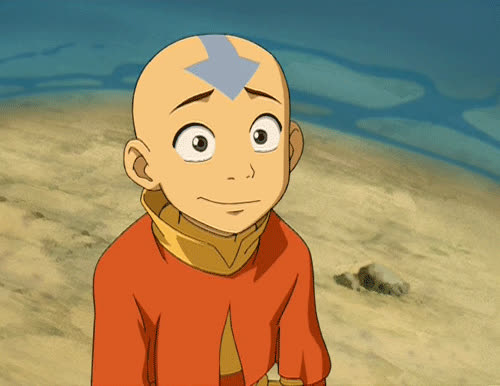 For example, take a show like Avatar: The Last Airbender.
This series features a large ensemble cast from episode one, but it's always grounded around two main glue characters: Aang and Prince Zuko. Each of these characters represents a different side of the show's core conflict, and come with their own set of familiar faces. By the end of the show, their plotlines converge, bringing it all together into a single cohesive story.
The Thematic Cast:
Finally, the thematic cast is the most dispersed of all the ensembles we'll discuss.
This type of ensemble cast features a series of dynamic characters with only a fragile link tying them together. These characters are often in entirely different places or time periods, and may never even meet—they might even die before the rest of the cast is born!
Instead, what ties these characters together is their theme.

Every member of the thematic cast shares some central goal, theme, or purpose, pulling their stories together into one cohesive narrative. George R. R. Martin's "game of power" is a great example of this, as is a story like Neil Gaiman's Good Omens.
6 Steps for Writing an Awesome Ensemble
Sketch Your Story:
Once you're ready to write an ensemble cast, it's time to take action—starting by sketching out the basics of your story!
This is similar to outlining your novel, and if you already have a robust outline, you may not need to do this. However, if you don't, it's time to pull out a sheet of paper or open a blank document on your computer.
From there, you'll want to describe:
The core conflict of your story
The key crossroads or turning points that will define your novel
And any other major plotlines you plan to write
These three things will form the foundation of your novel, and will go a long way towards helping you build a functional ensemble cast.
Start Developing Your Cast:
Next, you can turn your attention to your cast itself.
This is a chance for you to record all characters who might feature in your novel—even if you aren't sure whether they belong in your ensemble cast. We'll narrow this down in a moment, but for now, start by listing every character in your cast using the template below:
What is your character's name?
Who are they?
What is their identity?
What is their story goal?
Do they have a character arc, and if so, how does it unfold?
What role will they play in your novel?
As you go through this list, you'll notice that some characters don't have as much meat as others, and that's ok—your cast will feature a variety of characters both minor and major. So long as you fill in whatever details you can, you should be on the right track.
Look for "Glue" Characters:
With your list in hand, it's time to find your glue characters.
These characters are the most like traditional "protagonists," because they're the central pillars around which you'll create your plot. For example, Aang and Zuko in Avatar: The Last Airbender are both glue characters, as are Iron Man and Captain America from the MCU.
So, take a moment to review your list.
Do any of your characters stand out as particularly important to your story? Do you have multiple plotlines or groups of characters within your ensemble? Who within your ensemble cast is most like a normal protagonist?
Not all ensembles feature glue characters, so if you no one jumps out at you, that's ok.
Find Their Common Thread:
From there, you can look for a common thread to link your cast together.
This thread could take many forms:
A common theme or story point
A shared goal, mission, or purpose
Some event, conflict, or threat
Whatever their thread is, this transforms your ensemble from a "collection of random characters" to a "cohesive cast." Something needs to bind their stories together, and each member of your cast should contribute to that story in a way no other character could.
Test Their Merit:
We're on the home stretch—but, before you can nail down your ensemble cast, you need to test their merit.
This is a hard part of the process, because by now, you might be attached to some members of your ensemble. However, just because you like a character doesn't mean they warrant the time, attention, and focus required to be part of your core cast.
So, review each member of your ensemble based on these questions:
Does this character have a strong link to your novel's core conflict?
Do they help resolve it in a way no other character could?
Do they have clear motivations and goals pulling them into your story?
How do they relate to your novel's theme?
Do they offer a unique perspective readers couldn't get elsewhere?
Do they have something at stake, or something to lose?
Do they create tension and conflict with other characters?
Finally, you'll need to consider the biggest question of all: Does this character warrant their own point of view?
Like it or not, not every character deserves to be part of your ensemble cast, even if you really like them. This doesn't mean they can't stick around as an interesting secondary character—but it does mean they probably don't warrant their own point of view and character arc.
Plan Their Story:
Finally, it's time to turn your newly refined ensemble into an actual story.
Based on the characters you chose for your ensemble cast, consider the different adventures they might go on. What unique perspectives could they offer? Which character has the most at stake in each scene, and who is best equipped to tell each part of your story?
Ideally, you'll only want to focus on a single character's point of view in each chapter of your novel, so use this to build plotlines around your cast. For instance, A Game of Thrones has three plotlines: the wall, the fight for the Iron Throne, and Daenerys' dragons.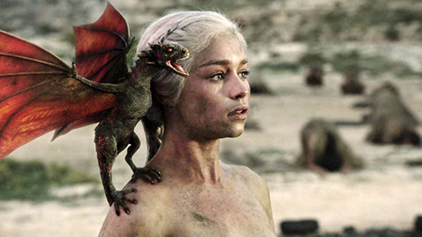 From there, you'll also want to consider your character introductions.
Character intros are a big deal in any novel, but with an ensemble cast, they take on a whole new level of importance. Since readers will need to keep up with more central characters, you'll want to ensure each character's introduction is strong, distinct, and spread out.
Don't overwhelm readers with ten intros all at once! The more you can solidify their mental image of a character before moving on to the next, the better.
Common Problems to Prepare For
Of course, even if you do everything right and your ensemble cast is spot on, there are still a few common problems you might run into:
Your Story is Too Short:

Ensembles are best suited for longer novels or series, because readers need time to get to know each member of your ensemble cast. You want readers to become invested in these characters' lives and adventures, meaning they'll need plenty of bonding time before your story ends.

Add to that the fact that everyone in your ensemble will have their own character arc and crossroads, and you'll definitely want plenty of space to fit it all in.

Your Cast is Too Big:

Another common problem is that you grew your ensemble too fast, without trimming the fat. Every point of view character in your cast needs to contribute something major to your novel. They shouldn't be interchangeable with another character, and should truly earn their place in your ensemble cast. In most cases, I recommend limiting your ensemble to four to six POV characters.

You Head Hop:

Head hopping is a cardinal sin in the writing world, because it prevents readers from getting immersed in your story. They'll be reading along, when suddenly they're shoved into another character's perspective and their focus is gone.

Because of this, you should strive to stick to one character in each chapter, or at least one character per scene. Rather than trying to show everything, use this restriction to frame your story, control what your reader does and doesn't know, and raise the emotional stakes.

Your Cast is Homogenous:

The best characters in an ensemble cast each have something unique to offer—while the worst are simply copies of everyone else. Ideally, your ensemble should be full of clear personalities and diverse goals, interests, and perspectives. This is what makes an ensemble cast so magical, and justifies all the work required to juggle so many characters.

You Lost Your Focus:

Finally, be careful not to lose focus while writing your ensemble cast. Because ensembles are so much more complex than a regular novel, it's easy to write yourself into a corner (another reason George R. R. Martin is famous for his ensembles).

Take the time to plan your novel upfront, and you'll save yourself a lot of trouble down the road.
It's All About Balance
At the end of the day, the best ensemble casts strike a delicate balance.
When all goes well, each of their point of view characters is indispensable, bring their own unique talents, perspective, personality, and goals to the story in a way no other character could. However, they're also just one piece of the puzzle. Each character in the story adds something to the larger whole, linking everything together in a way that feels cohesive, satisfying, and cathartic.
Obviously, writing an ensemble cast is no easy task!
What does your ensemble cast look like? Let me know in the comments!