Crafting Characteristic Moments that Work
Introductions are powerful—especially in fiction.
These characteristic moments matter a lot, but unfortunately, many writers make common character introduction mistakes that deflate otherwise great novels. Not only do these mistakes chase away potential readers, but they have reverberating effects throughout the entire story.
Fortunately, when done well, characteristic moments define characters, kick off their arcs, and set up the transformation they'll undergo—all in their very first scene! However, it's not just the introduction that the characteristic moment concerns itself with—it's also the ending. So, how do you make your character's opening moments shine?
What is a Characteristic Moment?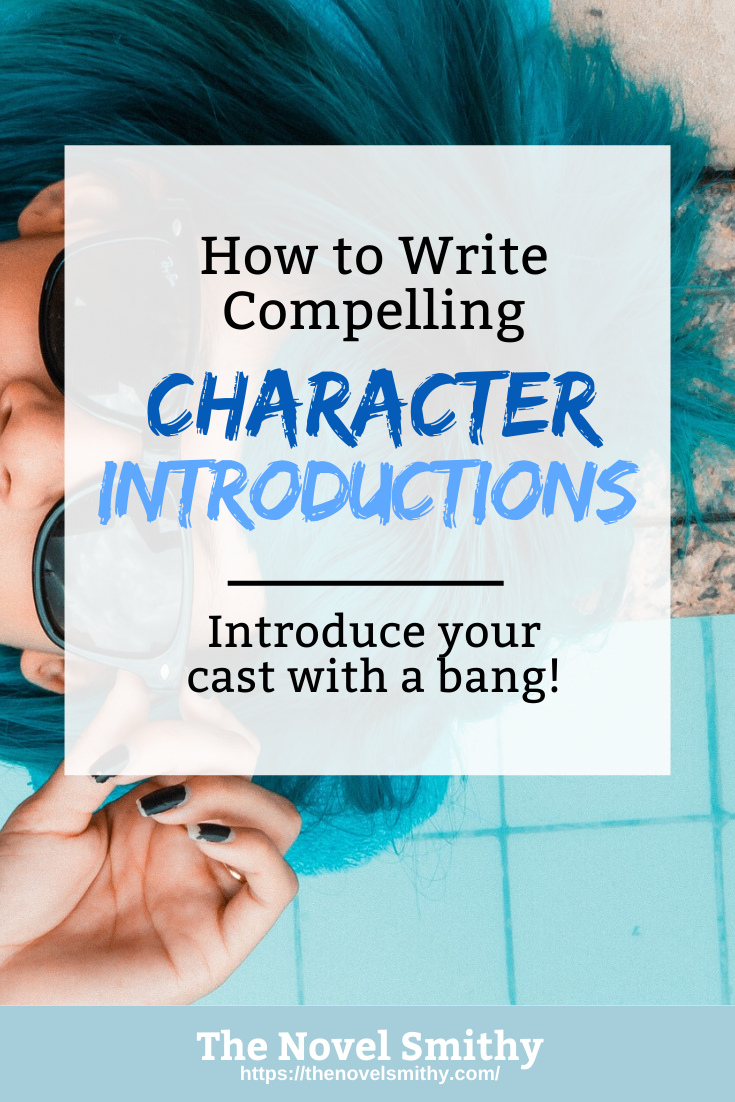 Picture this: your protagonist wakes up, stretches, brushes their teeth, and perhaps jumps in the shower. They pet the dog, eat breakfast, and slip on their shoes before walking casually outside to hop in the car and head to work.
This is the opening of many a beginning writer's first novel.
Now, what's wrong with it? Well, that is how many peoples' morning begins, yes, but there's a problem. This scene would take anywhere from two to three pages to write, by which time your reader will have already grown bored and moved on.
Even if, in the very next scene, your protagonist drives through a portal to a third dimension full of purple people eaters, your reader will never get far enough to find out—all because of that one, lack-luster characteristic moment.
So, just begin the story with the purple people eaters, right? Not exactly.
The key issue with both of these scenes is that they don't fulfill the four key roles of the characteristic moment. At its core, the characteristic moment is simply the scene introducing your character, but there's a lot of nuance beneath the surface. Specifically, each characteristic moment you write needs to fulfill a few roles within your story.
The characteristic moment acts as:
Your audience's first impressions of your character.
The start of and introduction to your character's arc.
A moment of foreshadowing for the end of their journey.
An introduction to the conflict they'll face.
The Four Roles of a Characteristic Moment
A First Impression:
Let's start with the most obvious role of the characteristic moment, that being your audience's introduction to that character.
Even if people shouldn't judge a book by its cover, most will. Likewise, your reader's thoughts and impressions of your character will rest on the foundation laid in their characteristic moment.
This can be used to your advantage, and should be.
If you take this opportunity to show off the defining traits of your character, you can cement them in the minds of your readers, making them a memorable addition to your cast. You may choose to reinforce these impressions throughout your story, or you may subvert them later on, revealing a softhearted lion where before everyone saw a cruel beast.
Either way, this can be used to great effect. In fact, characteristic moments are often the scene that defines characters the most in a readers mind. No matter what happens afterwards, they'll always remember that first introduction.
Lesson? Make sure your character's introduction clearly presents their primary traits.
The Start of Their Arc:
Similarly, a compelling characteristic moment will begin your character's arc.
It should show where they're starting from, and in doing so illustrate their inner struggle and their want. Think back to our example protagonist from before—what does their restful morning routine tell you about them as a person? Do you have any idea of the challenges and conflicts they're experiencing in their life?
Every good protagonist begins from a place of internal conflict or denial, and most of your secondary cast will begin this way as well.
Because of this, the characteristic moment needs to introduce a few things:
Character Arc: What internal journey are they about to go on?

Inner Struggle: What struggle will they need to overcome?

Want Versus Need: What do they think they need to better their life, even if it goes against what they truly need?
This may sound complex, or even impossible to fit into a single scene, but don't worry—we'll be looking at exactly how to write this scene in just a moment. For now, just remember that your character's inner struggle should play a role in their story from the moment they're introduced.
Important Foreshadowing:
Lastly, a compelling characteristic moment will foreshadow the conclusion of that character's journey through a mirror scene.
Why is that the case?
Well, by mirroring your character's introduction at the end of their arc—usually during the Climax or Resolution—you provide an excellent illustration of their growth. This puts the spotlight on the journey they've just gone on, along with the effect that it's had on them and the world around them.
If before they were selfish, their mirror moment will show their newfound generosity. If the world frightened them, now they can embrace it. The best mirror moments resurrect the locations, symbols, or characters from that character's original characteristic moment and use them to further highlight the journey they've just completed.
Meaningful Conflict:
Now that you know what role the characteristic moment plays we can turn to the key ingredient of writing a good one—conflict.
The conflict found in your characteristic moment doesn't need to be earth shattering to be impactful, but it does need to relate directly to your character's inner struggle and their want. A quiet scene where they read the newspaper can be more impactful than a shootout if they see the obituary for their estranged sister during their morning read.
This implies conflict in their life, encourages the reader to ask questions, and hints at their inner struggle. If they shove the newspaper away, refusing to address it, that gives us further clues about their inner conflict. Most importantly, it gets your reader invested.
That's because conflict is the glue of your story.
Your readers will keep reading to see how it's resolved, and your characters will keep moving through your story trying to resolve it. On the other hand, conflict that has no meaning in your character's personal life gives the reader no reason to become invested. That's why "opening your story with the purple people eaters" doesn't quite work.
Conflict that doesn't mean something to your characters gives your reader little reason to care. Click To Tweet
How to Create a Characteristic Moment
To start, ask yourself some questions about your character's introduction:
What do you want your audience to know about this character?
What is their most important trait?
Who are they, and why does it matter?
What is their inner struggle, and how can you express this?
Is there something they're unwilling or unable to do?
What do they want and what are their current goals?
What you're looking for through these questions is how to show your character's defining traits and inner conflict through their actions. Think carefully about what scene or situation would best serve as a stage to show off their inner struggle and how they're trying to handle it, even if only subconsciously.
This applies to your entire cast too, not just your protagonist. While less focal characters might only need their personality to be the focus, any character with an arc should have their inner struggle introduced by their characteristic moment.
An Example: Treasure Planet
To further explain the characteristic moment, let's look at an example—Disney's Treasure Planet.
Our protagonist, Jim Hawkins, is first introduced to us in an exhilarating flying scene. We see him "skysurfing" through what appears to be a factory complex, executing complex moves with tremendous skill.
The scene immediately shows us his thrill seeking personality and gives us a strong idea of his other traits. However, it doesn't stop there—the scene ends with the police arresting him for trespassing. He doesn't fight them. In fact he seems rather used to them.
Now the audience has questions:
Does he break the law often?
Why did he trespass if he knew he'd get arrested?
What compels him to keep pushing his luck with the authorities?
These questions begin the process of showing us Jim's inner struggle and his want—just as they should.
Jim is a daredevil kid seeking freedom and excitement, but he's stuck at home, unable to escape to greater adventures. In one short scene, the movie has not only told us about his personality, but also introduced us to his place in his world and his main internal conflict.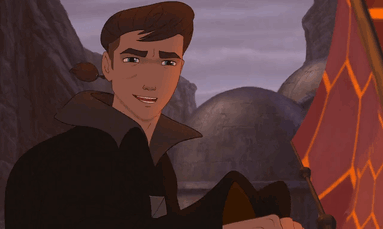 Alongside this, Jim's skysurfing abilities foreshadow how he'll resolve the Climax.
This mirror scene embedded within the Climax gives the entire story the feeling of having come full circle, and—just as we discussed earlier—highlights Jim's growth as a character.
While it doesn't occur in the same location as his characteristic moment or involve his issues with the law, it reminds us of where he started and makes everything he's gone through rise to the forefront of our minds. All just as the Climax is reaching its most dramatic point!
No wonder this movie is an underground classic—with a character as compelling as Jim it's hard not to get invested in the adventure.
What's your hero's characteristic moment? Let me know in the comments!