10 Ways to Write a Chosen One That Won't Annoy Readers
We all want our protagonists to be likeable.
However, you may also want your protagonist to be uniquely impressive or powerful. In your eyes, they're special. They're the hero, destined to play the ultimate role in your story. It only makes sense then that they should be a Chosen One.
Unfortunately, creating a Chosen One as your protagonist can come with a price. Too often writers fall into common traps where, instead of creating an awe-inspiring hero, they create an undeserving, unlikable mess. While Chosen Ones are no better or worse than any other type of protagonist, if you're going to write one you'll need to be prepared to do it right.
The Difficult Nature of Chosen Ones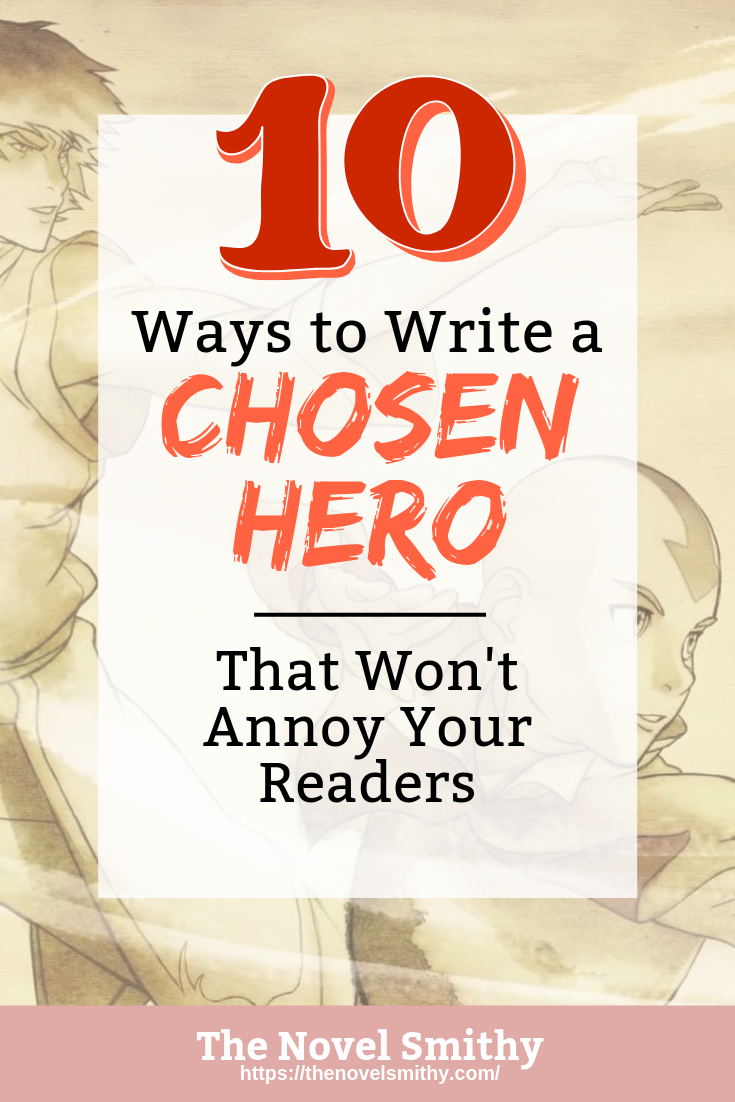 At their core, Chosen One characters are simple.
While they're most often associated with fantasy and science fiction, they can still be found in almost any genre because they're defined by a single core idea—destiny. They're destined to overcome the conflict of their respective story, regardless of what that conflict is.
This can cause two obvious problems.
A hero with no personality
And a story with no tension
You see, when your protagonist is a Chosen One, the entire conflict of your story hinges on their choices, but it can also work the other way.
Instead of making choices of their own, they do what they do because they're the Chosen One, not because of personal motivation. Many writers fall prey to this lazy character development, and as a result their Chosen One ends up lacking any real character at all.
Their victory is predetermined, and without real hurdles to face, the story loses meaning.
Compound this with a supporting cast with no agency (because again, everything hinges on the Chosen One) and you have a recipe for a protagonist that will not only bore your reader, but be outright hateful to them. Of course, you can write a Chosen One protagonist well. The key is making them face the same tests and trials any other hero would have to face, while thinking of them as more than just a trope.
Where One Series Got it Right
If the unfortunate trend is for Chosen One protagonists to be dull, unengaging, and even outright annoying, then the animated series Avatar the Last Airbender bucks that trend entirely. Not only is the Last Airbender's protagonist beloved, endearing, and memorable…
He's an active player in every aspect of his story.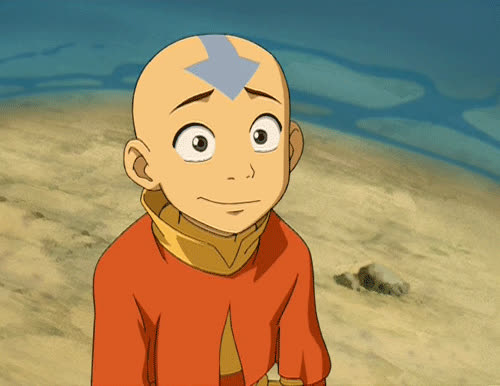 You see, despite being "the Avatar," the incredibly powerful chosen link between the spiritual and human world, Aang is just a kid.
Thus, through the course of three seasons, Aang has to struggle to master the powers he's destined to wield, overcome his own doubts and fears, and support a large cast of other fleshed out characters along the way. In fact, for many episodes Aang is missing entirely, and the focus shifts to one or another of his various friends and enemies.
Contrast that with a less beloved Chosen One: Anakin Skywalker.
While a lot of the hate directed towards his character is because of his whiney attitude and general creepiness, a lot can be said for how unengaging his Chosen One journey is. Anakin is destined to be powerful, and as a result he does nothing to earn that power. We rarely see him struggle with anything but his own neurosis, and even that can often feel self-inflicted.
Despite his destiny, he feels undeserving. The result is a hero we don't care about seeing succeed. It's simply too hard to root for Anakin.
So, if the Last Airbender did it so right with Aang, how exactly did they do it?
10 Ways to Write a Compelling Chosen One
Give Them Real Struggles:
Every hero needs to earn their victories.
Think about it—did you ever know a kid in school who always got straight A's without ever putting in the effort? While you studied until dawn they hung out and watched movies, yet somehow still did better than you on the final exam. In all likelihood, you couldn't stand them because of that.
You don't want readers to feel that way about your protagonist.
While they may be the Chosen One, they need to earn their birthright. They need to face physical and emotional challenges that make them wonder if they're capable of fulfilling their destiny.
In the Last Airbender, Aang not only struggles to learn firebending and earthbending on a physical level, but he also struggles with the various emotional hang ups related to those elements. He is terrified of hurting others and he resists giving up his light, carefree attitude to master earthbending. As a result, the audience roots for his success because they see him working to achieve his goals.
Give Them a Weakness:
It's easy to create Chosen One heroes that are invincible. However, because of their immense power or unalterable destiny, readers never wonder if they could be killed or defeated. A great example is Superman.
This beloved comic superhero rose to fame for his strength, but he wasn't perfect. He couldn't go flying through space, destroying everything in his path. However, when other, more powerful superheroes came onto the scene, DC felt like they had to keep up. Slowly but surely, Superman got to be so overpowered that there was no longer any risk involved in his stories.
We always knew he would win, not because he was the hero, but because he was untouchable, and a lot of the drama and tension was lost from his storylines as a result.
The Last Airbender knew better than this.
Every hero needs a weak spot. These weaknesses don't need to be weakness in the traditional sense, but anything the antagonist can use to exploit or get the better of them.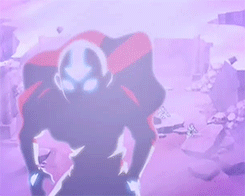 For Aang, the only way he could be killed was in the Avatar State, but since this state usually came about during intense battles, it presented a real danger.
Not only that, but it was a weakness the writers took advantage of. While I won't spoil it here (because you really should go watch the series if you haven't) this weakness helped create one of the most powerful and heart wrenching moments in the entire series. Without that weakness, we never would have questioned Aang's victories—they would have been a given.
Make Them Flawed Despite Their Destiny:
While on the surface this might seem like the same thing as giving your Chosen One a weakness, flaws are actually very different.
Your protagonist's flaw is less a physical weakness, and more of an internal shortcoming. This flaw makes them real to your readers, and it gives your reader a metric for their growth. As they progress in their character arc their flaw will evolve and change, and readers will feel invested in seeing this transformation take place.
In the Last Airbender, Aang's flaws manifested in a variety of ways.
While there are a few to choose from (for instance, his fits of rage when his friends are threatened is a more traditional character flaw), the one I want to focus on here is Aang's docile nature.
On the surface, this isn't a flaw, and is in fact one of his greatest strengths as a person. However, because of the nature of his destiny it becomes a major issue, and is one thing he has to wrestle with throughout the series. To fulfill his role as the Avatar, he has to kill the main villain, but doing so goes directly against everything he's been taught. Because of this, his gentle nature becomes not only a traditional personality flaw, but a flaw that relates directly to his Chosen One status.
That last part is uniquely important.
While it's not a requirement, the way Aang's flaw interacted with his destiny made it even more interesting. By creating a Chosen One who struggles with personal flaws alongside flaws related to their destiny itself, you add layers to their character arc that will be all the more intriguing to your readers.
Question Their Journey:
Based on the previous point, you don't want being the Chosen One to be a cake walk.
This is the problem many Chosen One characters have. They're happy to be the Chosen One, and never once question the destiny they've inherited. While there are definitely ways to make this work, often you want your hero to question their fate.
Of course, they don't need to be like Oedipus, where they actively fight against a predetermined outcome. Instead, simply questioning how they can fulfill their destiny in a way that aligns with their desires and worldview is enough to add some depth to their Chosen One status.
As I mentioned above, Aang is a gentle soul.
The monks raised him to be a peaceful, spiritual man, but his role as the Avatar requires him to end a massive war by killing the Firelord. For him, this destiny is unnatural, because taking a life goes against everything he knows. Aang is stuck struggling with fundamental questions of who he is versus who he's supposed to be.
It even encourages viewers to question his destiny as well. Is killing the villain truly the right thing? Is there another way? Most importantly (because the reader identifies with Aang), is it right for Aang to destroy a part of who he is to protect the greater good?
Let Readers Like Them:
Oftentimes, creating an underdog hero is a quick fix for making that protagonist likeable. We're all suckers for a good success story, especially when that character overcame tremendous odds to achieve that success.
However, this presents problems when you're dealing with a Chosen One.
They don't have the storytelling luxury of being an underdog. Instead, you have to make them genuinely likeable or at least relatable in their own right.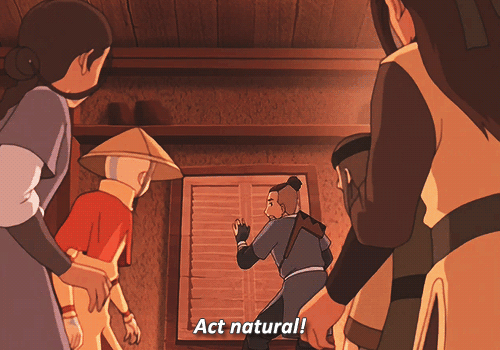 For Aang, this comes from his nearly unbreakable optimism, his kindness and support of his friends, his compassion, fears, resolve, and childish energy. Most importantly, it comes from how well written he is, and how he interacts with the other people in his world.
Aang is written as a fully fleshed out character. He has depth, and his role as the Avatar doesn't scrub away who he is as a person. By creating your character in their own right first and then layering their Chosen One status on top, you can not only avoid the trap of creating a one dimensional hero but also make it far more likely that your readers will identify with your protagonist.
Allow Them to Want More:
Aang is not satisfied with just being the Avatar, because he has real, human desires that go beyond fulfilling his destiny. Not only does he long to return home and to reconnect with old friends, but he falls in love and even goes so far as to reject his nature as the Avatar when it means giving up his love for another character (again, no spoilers!)
What this comes down to is character motivation.
Every core character in your story needs a motivation of their own, and your Chosen One is no different. They can't do the things they do simply because of their fate. They can't begin their journey because "hey, it's what the Chosen One would do!"
Instead, they need to have clear goals outside of their destiny. These motivations add depth to their character and provide great opportunities for conflict as well. Inevitably, there will be times when their desires and their destiny don't match up, just like they did for Aang.
Show WHY They Matter:
Unlike Anakin in the Star Wars prequels (who will supposedly balance the Force, but who we never see actually doing it), your Chosen One needs a clear role to play.
Your readers should never be left wondering why or how they matter.
Why does your protagonist have to be the Chosen One?
What unique aspect of their character makes them the only one capable of succeeding in that role?
How do their powers or destiny influence their choices and behavior?
For Aang, we constantly see his unique place in his world at work. Not only do other characters treat him differently as the Avatar, but we see his command over all four elements grow and change as the series progresses. And of course, we come to understand why Aang needed to be the Avatar in the first place. Someone with a less cautious, balanced, and compassionate perspective could easily abuse the powers he has (as some past Avatars had done).
Because of who Aang is as a person, he's the perfect character to handle the challenge of being the Avatar, and your Chosen One should be equally fit for their role in your story.
Support Them With an Ensemble:
Like I mention at the start of this article, it's easy to neglect your supporting cast when your protagonist is destined to overcome your story's conflict from the start. They simply don't need mentors, allies, and acquaintances when they have everything figured out by fate, right?
Well, not quite.
In fact, when writing a Chosen One hero, your secondary characters can quickly become some of your most important ones.
Since your Chosen One's destiny is already spelled out (though how they'll go about getting there may not be), having a large cast of characters with their own subplots and goals can infuse your story with some extra tension where your protagonist may not provide it. Your readers can root for them and become invested in their journeys, because their outcome is less certain.
This is especially true when your Climax comes around.
You see, the Climax is where a Chosen One can often fall the most flat. We already know they're going to win (or theoretically should, at least) so it's hard to make the Climax impactful. While the question of how they'll win can be used to great effect, as the Last Airbender does with Aang's unwillingness to take another person's life, another great way to rejuvenate the tension in your final scenes is to give your secondary characters their own roles to play.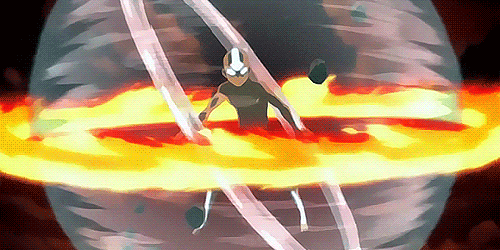 For instance, the Last Airbender sports a large cast of other fully fleshed out characters. Katara and Sokka, Suki, May, Appa, Zuko, Toph… Even villains like Azula get their own character arcs and climactic moments.
The result is a Climax where multiple interlocking journeys come to their close. Aang has his final showdown with the story's main villain while Sokka and Toph use their cleverness and leadership to take down a fleet of airships. Perhaps most riveting is Katara and Zuko's battle against his sister Azula, which has gone down as one of the series' most amazing, impactful, and chill-inducing scenes.
Throughout these last few episodes, you get to see how the effects of this war have shaped everyone you've met along the way, along with how these beloved characters' journeys come to a close. While your story's cast may not be quite as expansive, you can still achieve a similar effect by giving your secondary characters a meaningful role to fill in your story's conflict.
Highlight Less "Chosen" Characters:
Much like I mentioned above, having a strong supporting cast can fill the gaps left by a Chosen One protagonist, and a big part of that is creating characters that are fighting for a different destiny entirely.
They may be trying to destroy what your hero wants to protect, or they may simply be trying to bolster their own pride, self-worth, or status. Either way, these characters act as foils to your protagonist. They're everything your hero isn't, and while your hero is driven by a destiny to do good, these characters are being pushed in the opposite direction.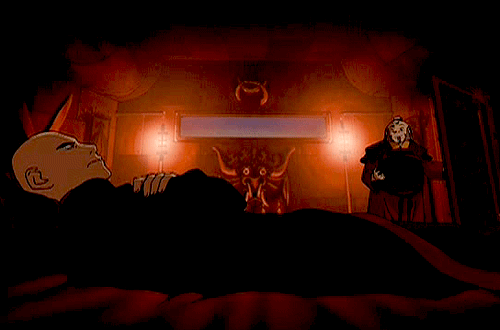 Of course, there are tons of ways you can do this.
Perhaps this will be a redemption arc, as it was for Zuko in the Last Airbender, but these characters may also end up as nothing more than a villain. However, regardless of the outcome, having a foil character helps shine a brighter light on your protagonist. It highlights their strengths while also showing the potential danger if they fail, once again adding tension to your story's conflict.
Make the Outcome of Fate Uncertain:
Finally, we come to the last recommendation on this list.
You see, throughout this article, I've been talking about how your Chosen One is destined to succeed. They're being pulled forward by fate to a predetermined outcome, so there's no doubt about their eventual victory. They're special, they're the hero, and no matter how difficult the task may be, they will come out on top…
However, what if this victory wasn't so assured? What if, despite their Chosen One status, they and your readers had to wonder if they might be defeated after all? Just like any other protagonist you might write, your Chosen One needs to face true challenges on their journey. They need to have moments of defeat and times where they question their own abilities. Of course, because of their chosen status, this requires an equally powerful opposing force.
The Last Airbender solves this by creating a truly terrifying main villain in the Firelord.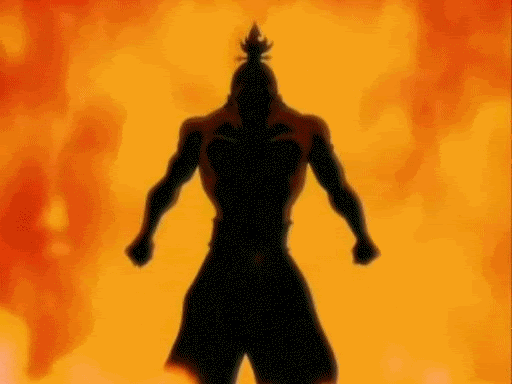 Not only do we never even see his face until the final season, but he's everything Aang isn't. He's experienced, brutal, calculating, and backed by a massive, world-dominating army. Aang is just a kid with a small group of friends alongside him, and this makes the Firelord seem all the more terrifying. Even as Aang gets stronger and his base of allies grows, the series always reminds us of just how difficult Aang's final fight will be.
All of this makes it so that Aang's challenge seems real and ever-present to the audience. When combined with his endearing character and the deep attachment we develop for him and his friends, we face the Climax with dread and apprehension right alongside him.
When the conflict is finally resolved, it sticks with us far more than it would have if it were a sure thing right from the start, Chosen One or not.
Is there a Chosen One in your novel? Let me know in the comments!