5 Healthy Conflicts for Your Fictional Romance
Writing romantic conflict can be tricky…
For many, the word "conflict" is linked with aggression or malice—and, though that's not the only type of conflict you can write, it can be a difficult mold to break. Unfortunately, if you're writing a HEA romance, that just won't fly. You need healthier romantic conflicts for your characters to face, or risk readers rightly rejecting their relationship as abusive.
Luckily, there are ways to inject conflict into your fictional romance, without your lovers having to hurt each other. So, from the tension caused by opposing goals, to pacts or even curses, here are five better ways to create conflict between your romantic leads!
Why Conflict Matters (Even in Romance)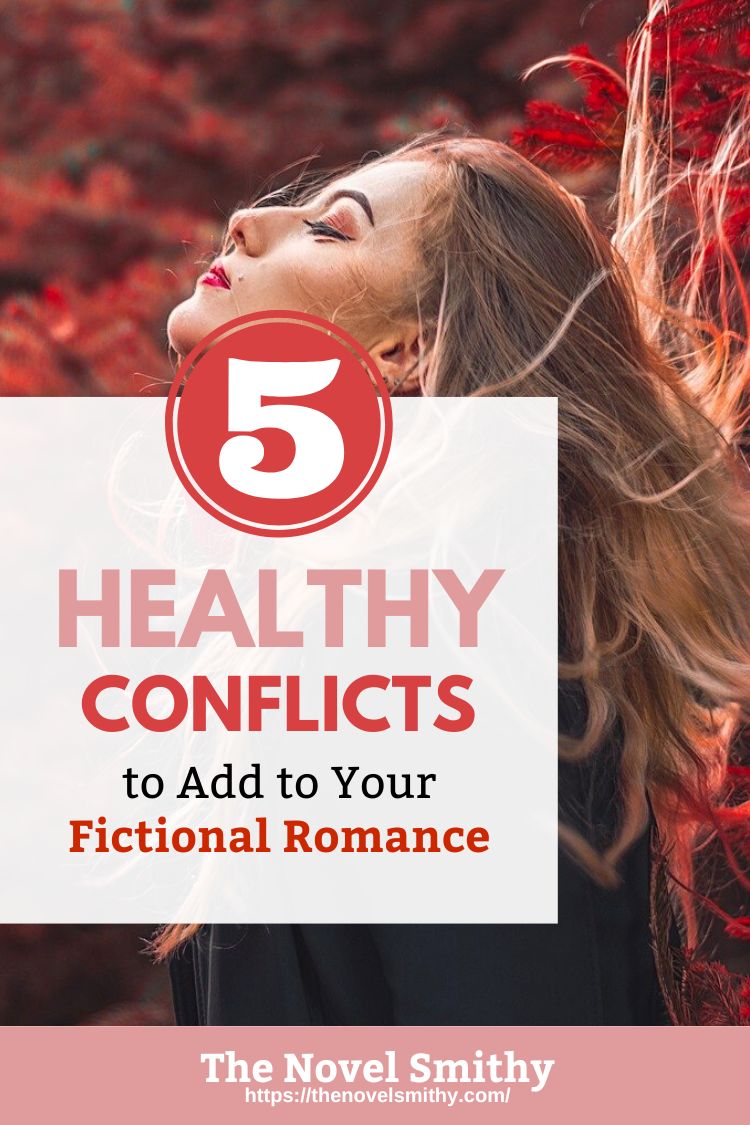 Conflict is the force that fuels good storytelling, whether you're writing an action-packed dark fantasy, or a cheerful, lighthearted romance.
This is true for a few important reasons.
For starters, conflict triggers your plot and creates stakes throughout your story. This means your lovers have something to lose, and thus have a compelling reason to take action, learn, and adapt as they work to resolve the obstacles in their way—or in their prospective partner's way.
Meanwhile, the conflicts in your romance also have the power to create change within your characters. As the conflict escalates, your characters will hit a wall they can't overcome, pushing them to change how they act or think about the world.
While true for any story, this is especially important in romance.
Romantic conflicts can be subtle compared to more physical ones like war or competition. However, for readers to accept your lovers' relationship, they need to work for it. By creating meaningful romantic conflict, you make it easier for readers to believe there is genuine chemistry between your characters.
Savannah Gilbo sums this up nicely in her article about romantic chemistry:
"Real chemistry occurs when two characters are brought together, and one or both are inspired to change in some fundamental way because of their relationship… real chemistry occurs when two characters act as the catalyst for each other's change."
The Problem With Most Romantic Conflicts
Unfortunately, this is where the problem with romantic conflict appears.
In many stories, your conflict will be rooted in the struggle between ypur villain and hero. However, in a romance it doesn't make sense for your lovers to constantly hurt each other, especially on purpose. Even in an enemies-to-lovers situation, there is a line you can't cross if you want readers to root for your couple's happily-ever-after.
NOTE: If you're struggling to get their romance off the ground at all, try building it in stages. You can find more on that here.
To remedy this, many writers instead throw a bunch of small misunderstandings between their characters, since more aggressive conflict would feel wrong. Your heroine mishears your hero and thinks he's hiding a secret mistress. Or your heroine's wife is staying late at work, secretly saving to buy them a house, while your heroine is left feeling unloved back in their rickety apartment.
In moderation, this isn't bad—but if it's the bulk of your story, it gets old fast.
Readers want to feel genuine love between your characters, and that means they need to face genuine conflict too. This is a difficult balance to strike, but when you get it right, it's well worth it. Remember, the best story conflicts are linked to both your plot and your characters as people. The more you can leverage both, the stronger your novel will be.
So, let's talk about a few other options you can use to inject some healthier conflict into your fictional romance!
5 Types of Healthy Romantic Conflict
Opposing Goals:
The surest way to create conflict between two characters is to give them opposing goals.
Opposing goals create a natural point of tension between your characters, but don't require any malice on either's part. Simple disagreements on how to handle tricky situations can be a powerful catalyst for romantic conflict, especially as each character digs their heels in and argues for their side.
To resolve this romantic conflict, your lovers might:
Find common ground
Brainstorm a clever way to satisfy both goals
Have one lover change the other's mind
You can see that last option at work in The Lion King.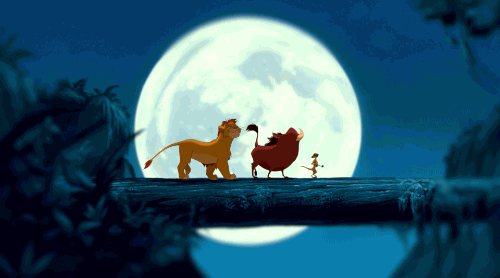 In this movie, our hero Simba has the harmful belief that he can never atone for his father's death, and thus never return home. This manifests as a desire to live his life in hiding with Timon and Pumbaa. Nala, however, has other plans. She's clearly interested in Simba, but has an opposing goal—while Simba wants to hide, she wants him to return and defend their pride.
Eventually, Nala makes a strong enough argument to convince Simba, showing him that his harmful belief isn't true and thus winning him over. The result is the resolution of the movie's plot, as well as a strong relationship between both lovers!
NOTE: For more on creating conflicting goals, check out this awesome article by Sophie Pembroke on the conflict square!
Warring Beliefs:
In a similar vein, sometimes your lovers will be held apart by conflicting views of their world.
This ties into your characters' inner struggles, or the harmful beliefs that prevent them from living a content life. In the context of a romance, these struggles are a great source of conflict. Your lovers' beliefs will shape all of their actions—meaning, even if they want to do right by their prospective partner, actually doing so could be very difficult.
To resolve this romantic conflict, your lovers might:
Help each other see the world in a healthier way
Seek guidance from mentors or allies
Slowly build trust by facing their fears together
What's extra interesting about this conflict is that it can actually work one-sided, as it does in Disney's Beauty and the Beast.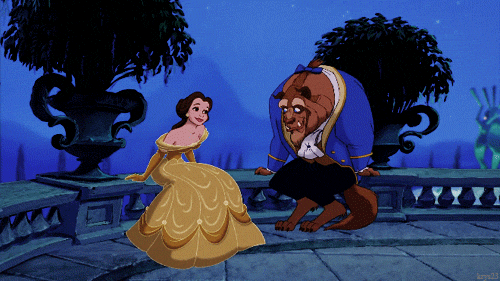 In this movie, our heroine Belle is a flat arc character, meaning her journey is about teaching important lessons to the people around her. In this case, that's her romantic interest the Beast. He holds the harmful belief that he is an unlovable monster and thus acts the part.
Luckily, as the two overcome a variety of tests and challenges, Belle's kindness slowly helps the Beast accept that he can be loved. Eventually, he embraces his humanity, allowing him to show Belle the love she needs in return and thus cementing their romance.
A Fraught Past:
Backstory is a big part of character—and it's also a goldmine for romantic conflict.
Having a fraught history means your prospective lovers have already betrayed each other's trust sometime in the past. Perhaps one character was a bully, lied about something important, or sold the other out for their own benefit. Even if your characters have changed for the better, it's hard to let go of these past experiences.
Plus, though your characters might know about their past going into things, they could also discover their lover's true identity after they've already started falling in love. Either way, this is a great way to add meaningful conflict.
To resolve this romantic conflict, your lovers might:
Rebuild their trust in each other by facing new challenges together
Reach out to past allies to vouch for them or reveal hidden truths
Slowly earn forgiveness by proving they've truly changed
You can find this at work in the 1942 film, Casablanca.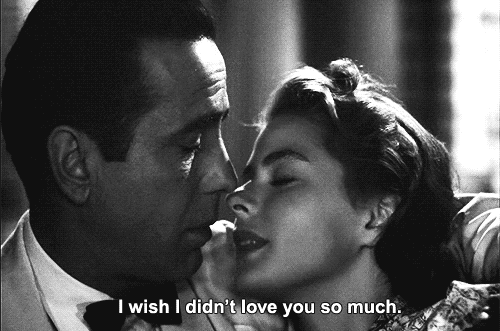 This movie hinges on the relationship between Rick Blaine and Ilsa Lund, who fell madly in love right as the Nazis marched into Paris. However, the day they were supposed to flee together, Ilsa abandoned Rick, leaving him heartbroken and bitter.
When Ilsa finally returns to Rick's life, she does so with her husband, adding a new layer to Rick's anger. Luckily, as the movie unfolds and the truth of her "betrayal" is revealed, Rick and Ilsa learn to fall back in love, despite the complications of their past.
Social Taboo:
If everyone around your lovers wants to keep them apart, staying in a relationship will take a lot of work.
Socially taboo or forbidden romances occur when your characters' families, society, or friends disapprove of their relationship—ranging from simple disagreement, all the way to forced separation or violence. Because this is a more external conflict, your lovers can be genuinely perfect for each other, but can still face meaningful obstacles as they fight to be together.
To resolve this romantic conflict, your lovers might:
Find clever ways to hide their love or meet in secret
Seek out allies who could help them escape to somewhere safe
Leverage other, sympathetic relationships to change people's minds
An excellent example of this is Dirty Dancing!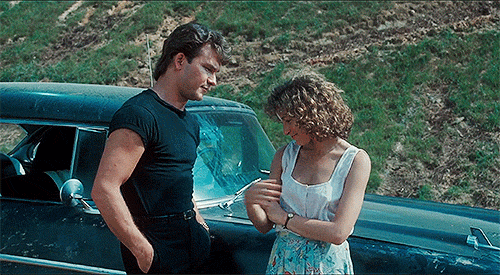 This movie focuses on a well-off young woman falling in love with a poor dance instructor while vacationing with her family. Though her society claims to value justice and equality, she quickly sees just how false that is. Her lover is clearly treated differently, and her family see her as "lesser" for having a relationship with him.
Obviously, this creates a lot of conflict—both between her and her society, and her and her lover. While she fights to hide their romance and convince her world to change, she also struggles to understand her lover's experiences. The two eventually end up together, but not without facing plenty of conflict first.
Pacts, Curses, and Commitments:
Last but not least, sometimes your lovers want to be together, but are bound by some other commitment that makes that difficult.
These commitments could be anything, from existing relationships to pacts or curses. Regardless of the specifics, this puts an external barrier between your characters. They may be physically unable to enter a relationship, or held back by some transformation or danger that makes love complicated.
To resolve this romantic conflict, your lovers might:
Seek out ways to circumvent the curse together
Appeal to those in power (or their existing partner) for help or freedom
Focus on fulfilling the pact that's holding them back
For our last example, let's turn to Howl's Moving Castle.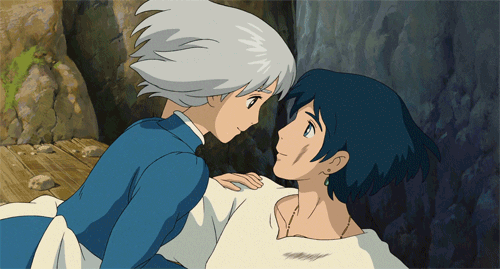 In this film, our heroine Sophie is cursed as an elderly woman, while our hero Howl is magically bound to a fire spirit that is slowly turning him into a monster. Both spend the movie struggling against their respective curses, while also fighting to help the other. This shared conflict slowly brings them together, until they finally learn to love each other as they are.
Overcoming Their Romantic Conflicts!
With all this in mind, it's important to realize that this article has only scratched the surface.
There are hundreds of variations on these five romantic conflicts—but this list should give you a strong foundation to build from. You can mix and match these, combine them, and even add your own unique twists as you craft fun fictional romances of your own.
When writing romance, conflict shouldn't mean abuse. Here are five (healthier) romantic conflicts to spice up your characters' relationships. Click To Tweet
Whatever conflicts your characters end up facing, just remember to approach them from a place of love. You want these people to end up happily together in the end. The better they can support or at least respect each other in the process, the more believable their eventual relationship will be.
If all goes well, they should come together stronger than ever! 😍
What romantic conflicts will your lovers overcome? Let me know in the comments!