How to Write a Novel in Only Ten Days
We all dream of the day we'll hold our finished novel.
Yet for many of us, that day only seems to get further away. Our lives are busy as it is, and writing a novel takes a lot of dedication. As a result, we just keep putting it off—until eventually we give up, resigning ourselves to the fact that we'll never have "enough time."
However, this doesn't have to be the case. Many authors write their novels in just a handful of days, allowing them to shut out the noise of their busy lives and make writing their priority. It is possible to write a novel quickly—you just need a plan in place to do so!
_______________________________
This article is loosely based on the process I created for my second book, The Ten Day Draft.
If you enjoy this post, I hope you'll check out the full book for specific prompts, step-by-step guidance, advice, and tips for making your first draft a reality in a fraction of the time—and of course, let me know what you think in the comments below! 🙂
_______________________________
Is It Possible to Write a Novel in Only Ten Days?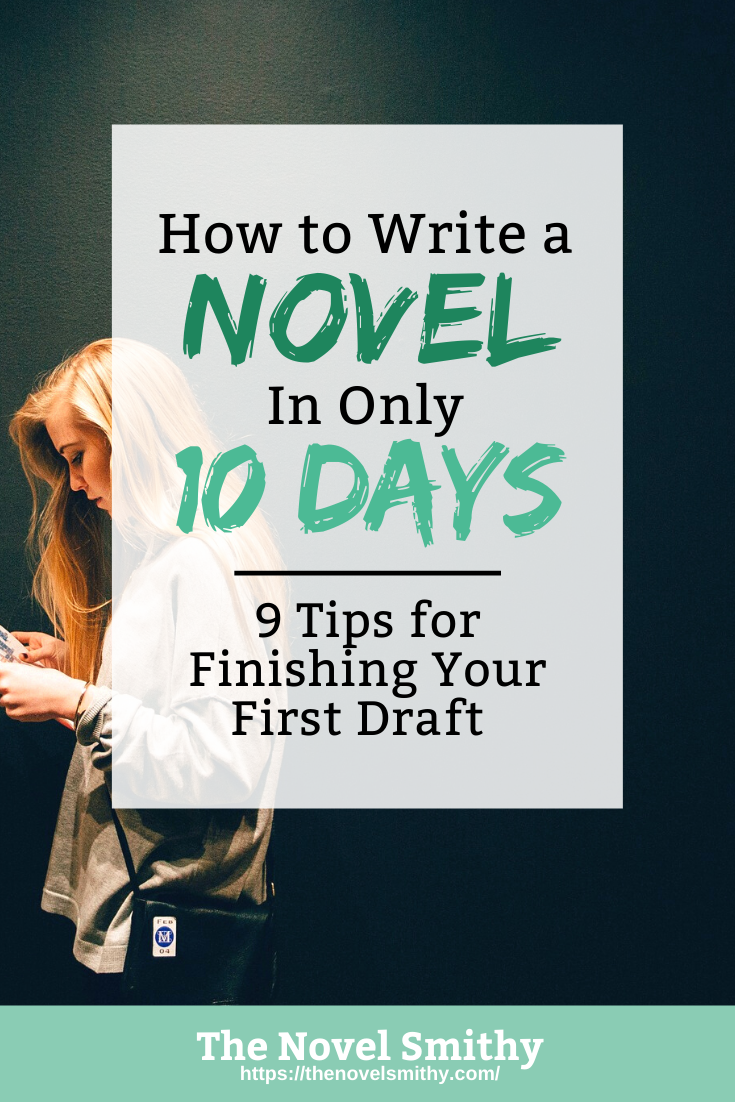 The short answer—yes!
With that out of the way, I guess we're done here… I've done it, many others have done it, and you can do it too, so get to work!
Ok, ok. I know it's not that simple.
Most people think writing a novel has to take months or even years, and that misconception is hard to shake. Perhaps you've tried to write your novel quickly, only to find that you couldn't keep up with your goals. Subconscious beliefs can hold us back in strange ways, and the belief that novels have to be these behemoth projects is often deeply entrenched in our minds.
So, to help you shake that belief, we're going to dive into four questions that might be subconsciously holding you back:
Why would I want to write a novel so quickly?
Will my story be any good?
Won't I burn out trying to write a novel in ten days?
Can I really write a novel in ten days?
"The first draft of a book—even a long one—should take no more than three months, the length of a season." – Stephen King
Why would you want to write a novel so quickly?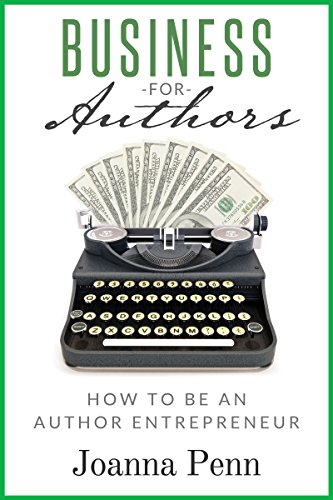 For some writers, especially published authors, writing quickly is an essential component of their business. If you're hoping to make a decent income as an author, publishing multiple novels a year is often critical as you work to grow your author business and keep your readers happy.
Of course, even if you have no intention of becoming a full-time author, there are a lot of other benefits to writing quickly.
This faster pace allows you to get your ideas on the page before you lose them. It also helps you stay committed—after all, it's far easier to dedicate yourself to something for only ten days, rather than trying to drag it out over ten months.
Writing a novel is all about motivation, and writing your novel faster will make staying motivated that much easier.
Will my story be any good?
We'll talk about this more in a moment, but it's important to understand that first drafts are meant to be bad. Seriously—a first draft's sole purpose is to get your ideas onto the page, no matter how rough or unpolished they may be. However, that doesn't mean your first draft won't be filled with gems waiting for you to unearth them during editing.
In fact, you might find more gems in a novel you write quickly, for a few reasons:
You're fully immersed in your story, meaning your mind is constantly considering and refining your story.
You'll view the world through the lens of your story for ten straight days, allowing you to come up with more creative ideas.
You don't have time to worry about your inner editor, which often scrubs away any unique gems you come up with in the name of "perfection."
You're under pressure to create, meaning you don't have time to procrastinate or let your story languish—necessity is the mother of invention.
Won't you burn out trying to write a novel in ten days?
It's possible you'll burnout trying to write your novel in only ten days. However, this would be just as true whether you were writing your novel in ten days or ten decades.
One of the biggest struggles writers face is burnout, regardless of how quickly they write their novels and regardless of whether they're writing their first novel or their fiftieth. Instead of trying to avoid burnout, you're far better off planning for it and going in prepared.
Can I really write a novel in ten days?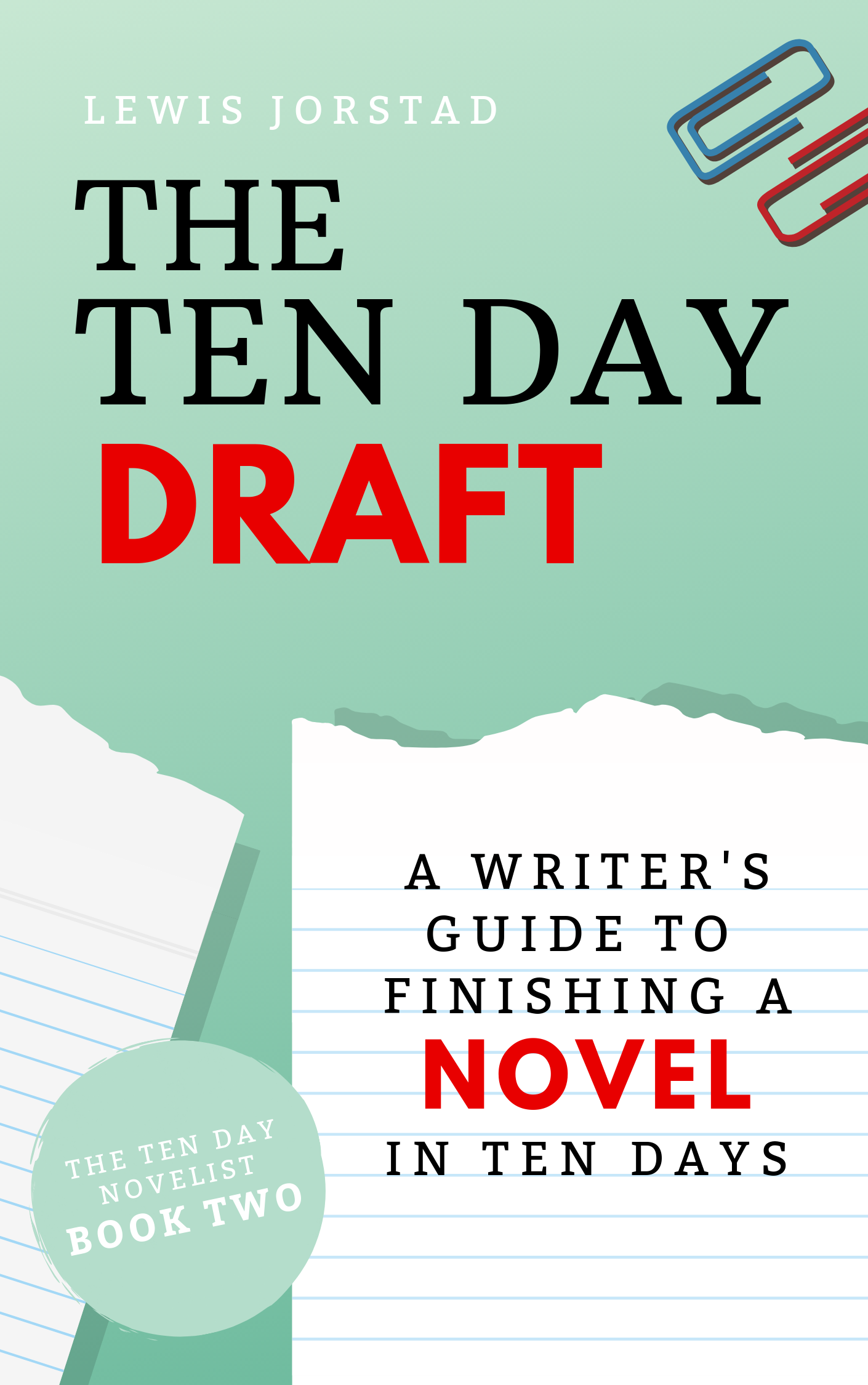 Circling back to our original question—yes, you can.
Not only did I write a novel in ten days while testing The Ten Day Draft, but many others have completed their novels in a similar amount of time. Eventually, writing your novel has to become your priority, regardless of how quickly you plan to write it.
The question is: do you want to make writing your priority for ten days, or ten months?
Only you can answer that question, but I'd argue what's holding you back is your mindset. Whether you believe your novel has to be perfect or that writing has to be difficult, once you let go of these beliefs you might be surprised by just how much you can accomplish.
Writing a novel in ten days is possible—the key is having a plan.
9 Tips for Writing Your Novel in Ten Days
Embrace Your First Draft:
The first and perhaps most difficult part of writing your first draft is accepting it for what it is. You see, first drafts aren't glamorous. They don't have fancy prose and they tend to be riddled with errors both small and large. Rarely are they engaging, and more often than not they could be considered downright awful.
Yet, that's the real power of a first draft.
Your first draft isn't meant to be good. Instead, its only job is to get the core of your story down on paper, giving you a foundation to build from as you begin editing later on. This is critically important, because if you waste time trying to make your draft "perfect," you'll never finish it to begin with—whether you're trying to write it in ten days or ten years.
Instead of obsessing over your first draft, embrace how bad it is. Give yourself free license to write horrible, cheesy plot lines. Lean into clichés. Create silly, stunted dialog. Not only will this help you finish your draft faster, but it'll encourage you to write without judgement. Who knows; you might just find some gems you would have scrubbed away otherwise!
Set Realistic Goals:
You may be trying to write a novel in ten days, but that doesn't mean you're a superhuman. You need to set realistic, well-thought out goals based on your unique situation—otherwise, you're setting yourself up for failure.
This is especially true since missing your goals even once can make it harder to stay motivated, just like cheating on your diet makes it easier to give up entirely. After all, what's one more day off when you're already behind on your goals?
We've all fallen off the bandwagon of something before, but that doesn't mean we don't want to avoid that problem here. Instead, you need to set daily goals for yourself, along with smaller goals you can achieve throughout the day. Perhaps you'll write four scenes each day, breaking that larger goal into smaller ones like writing two scenes before lunch, or one after getting home from the gym, or whatever works best with your schedule. Then, reward yourself when you hit those goals!
This challenge is all about staying motivated, after all. 🙂
Have a Plan:
Here's another important questions: When will you write?
Asking this questions upfront will make a huge different in how sustainable your writing is, especially if you're completing your novel in only ten days. Writing your first draft requires a significant time commitment, so the goal when developing a routine is twofold: when will you have time to write, and when/where will you be least distracted?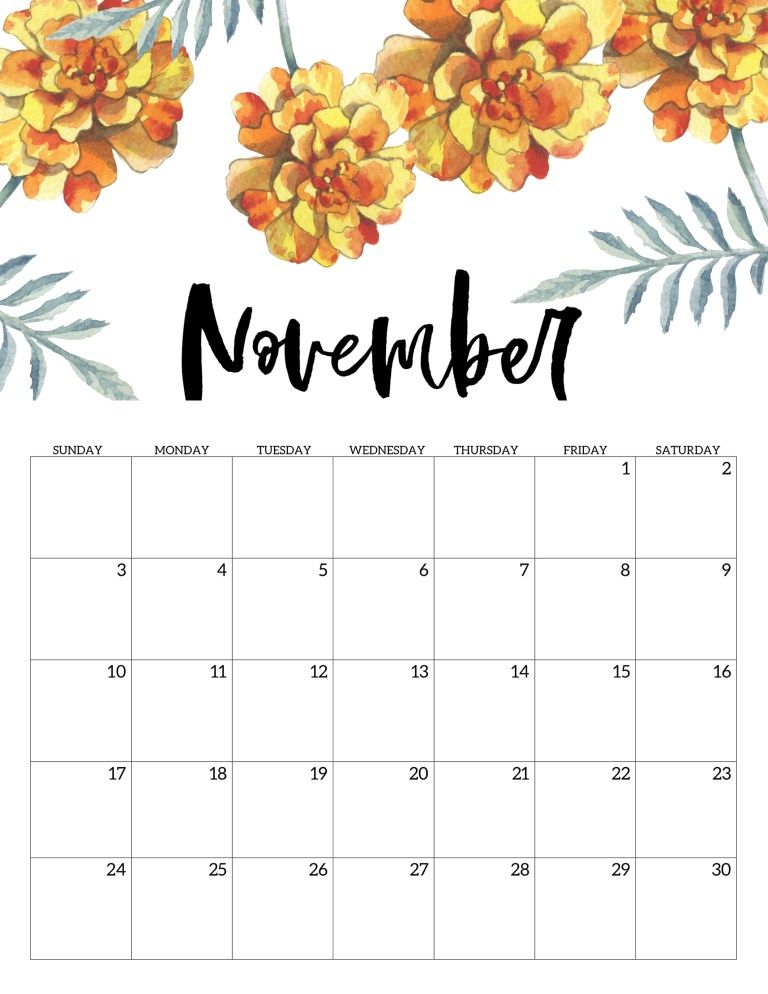 To start, pull out your calendar and look at your existing commitments. Try to pick ten days spread throughout the month that you'll dedicate to writing and make sure you have at least two extra days set aside as backups in case you fall behind.
From there, figure out how you'll stay focused on those days.
Perhaps you shut off the Internet, or maybe you lock yourself in a home office. Maybe you turn your phone off, or go entirely analog and write everything by hand. Whatever you decide to do, make sure it's written down in your calendar so you're ready to go when your writing days roll around.
Prepare Your Story:
Writing a novel requires you to understand your story, and writing one in just ten days requires you to understand it even better.
That's why, for a challenge like this one, having an outline is simply non-negotiable.
There's a reason The Ten Day Outline is the first book in my novel-writing series, and that's because outlines are an essential part of writing your novel. Your outline will allow you to jump into writing each day with as little downtime as possible. You'll never have to wonder where your story will go next, and you'll have an easy way to keep track of your progress as well. Outlining is also the perfect time for researching different elements of your story—after all, you won't want to use up precious writing time on research later on.
If you don't already have an outline ready to go, check out these two articles:
Let Structure Guide You:
Perhaps the hardest thing for writers to overcome is sitting down to write, only to be at a loss for how to translate their ideas to their story.
This is especially true for first-time novelists, but even veterans face these mental blocks. No matter how well they know their characters or their story's world, they simply can't figure out how to get their story moving.
While everyone will develop their own remedies for this problem, I personally find that story structure is the best solution. Having a structure keeps your story on track and ensures everything is moving forward in a cohesive, meaningful way. Not only that, but structures like scene structure can help you push through any smaller roadblocks you face. Even if you ignore these structures for most of your first draft, having them in your back pocket as a safety net can be invaluable.
I go into way more detail on both of these structures and how they affect every stage of your novel in The Ten Day Draft, but I've also written quite a few articles about them.
You can find those here:
Use Your Outlets:
As I've mentioned multiple times so far, burnout is the bane of writers, which is why having a plan in place for handling burnout is so important.
Specifically, you need outlets to help vent any frustration you may feel.
You might go for a run, or hang out with your dog. Maybe you call a close friend, or perhaps you sketch in your notebook. Personally, I do the dishes when I'm feeling particularly frustrated by my stories.
Whatever your outlet is, make sure it's something that helps you zone out and relax. You don't want your outlet to be distracting like TV or the Internet, because the goal is to let your mind work through any subconscious blocks it may be experiencing. Once your inspiration clicks back into place, you can keep writing!
Stay Inspired:
As you work on your novel, you're bound to run out of ideas at some point.
This is equally true whether you're writing your novel in ten days or ten years, so you'll want to have a plan in place to handle this. Two of my favorites methods are inspiration collections and common scene types.
Inspiration collections are exactly what they sound like—a collection of images, music, quotes, et cetera, all geared towards jogging your inspiration. Alongside this collection, I also like to reference common scene types to fill in the gaps of my stories. These scene types show up across a wide range of stories, meaning I can tweak and remix them until they fit my novel.
Here are a few examples from The Ten Day Draft:
Learning the Rules:

In any new situation there will be new rules and your cast, especially your protagonist, will need to learn these rules. Often, they'll only learn through failure or by accidentally bringing on the ire of whoever enforces these rules in their new world.

The Watering Hole:

In many stories, the protagonist and their allies meet at a central gathering place upon entering their new world. Think of the Cantina in A New Hope or the local saloon in any classic western movie for example.

Making Plans:

While Act 2.0 is about your protagonist reacting to their new environment, that doesn't mean they won't have their own goals. Even as they struggle to get their feet under them, they'll be trying to find ways to resolve the conflict, making this a great time to meet with their new allies and develop a plan of attack.

Temptation:

Your protagonist will deal with a lot of new things during this phase of their journey, and your story will push them to grow and improve as well. This means they're vulnerable to temptation. For instance, an offer of gold might tempt a protagonist who is slowly overcoming their greed. Do they give in, or are they strong enough to resist?
Mix Things Up:
Your writing should stay interesting and fresh—writing a novel is meant to be fun after all!
Of course, after seven or eight days of writing at the same time of day and in the same way, things are bound to get stale. This is why it can be so valuable to mix up your writing habits.
For instance, you might try dictating your story for a day, or maybe you try the Pomodoro technique. On the other hand, you could write in the morning instead of after dinner, or you could leave your home office to work in a local café or library. Whatever you do to mix up your own personal writing habits, this can be an excellent way to keep things feeling fresh and exciting even multiple days into your ten day writing challenge!
Just Write:
Finally, if you plan to write a novel, you need to remember one important thing:
Inspiration doesn't precede action—action precedes inspiration.
Inspiration doesn't precede action—action precedes inspiration. #amwriting Click To Tweet
Writing will never come naturally if you don't force yourself to sit down and practice. Whether you hope to write your novel in ten days or just in your lifetime, making the commitment to sit down and write is the first and more important step on your journey.
I know it's hard to take that leap, but you can do it. Many writers have done it before you, and many more will do it after you. The question is: will you be one of them?
What Are You Waiting For?
Of course, most of these tips focus on managing your mindset as a writer, but there's more to writing a novel than just mindset.
Many, many writers are chomping at the bit to finish their novels, but when they sit down to write they simply don't know how to get their ideas on the page. A lot of this comes down to understanding how stories are told and how to keep your own story moving forward—whether that means mastering story structure, character development, or scene structure, there's a lot to consider.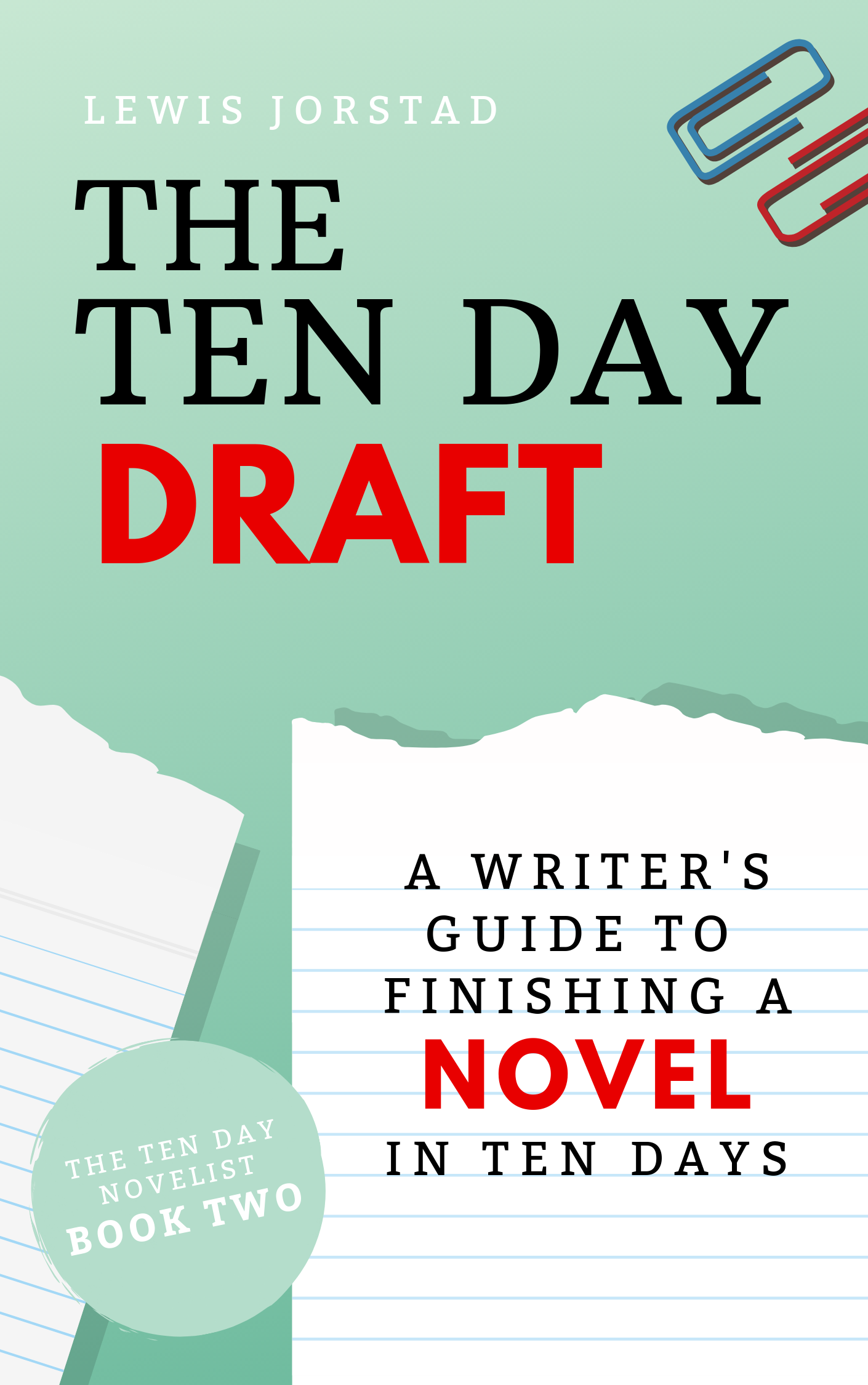 However, just like your mindset, all of this is surmountable.
If you want a more complete, step-by-step guide to writing your first draft, I hope you'll consider checking out The Ten Day Draft.
Not only did I write a novel in ten days to test this system, but I wrote The Ten Day Draft itself in only ten days as well. The book goes into far more depth on the specific challenges you'll face, from managing your mindset to overcoming the hurdles within your story itself. No matter whether this is your first attempt to write a novel or your fiftieth, I'm confident you'll learn something new!
In the end, I hope these tips help you take the leap and finally write your novel. After all, you can do it—and it doesn't have to takes months or years to do so! 🙂
When will you finish your first draft? Let me know in the comments!