7 Steps for Writing Your Novel's Opening Chapter
Your novel's opening pulls a lot of weight.
Not only will your opening chapter give readers their first glimpse into your story, but it'll also lay the groundwork you'll build on throughout the rest of your novel. It'll introduce your characters, establish your story's world, and spark the conflicts that will ultimately draw readers into your story.
So, how can you write a successful opening chapter? Well, while your first chapter will be unique to your story, there are a few common traits well-written openings share—along with seven simple steps you can take to ensure your first chapter is the best it can be!
A Strong First Impression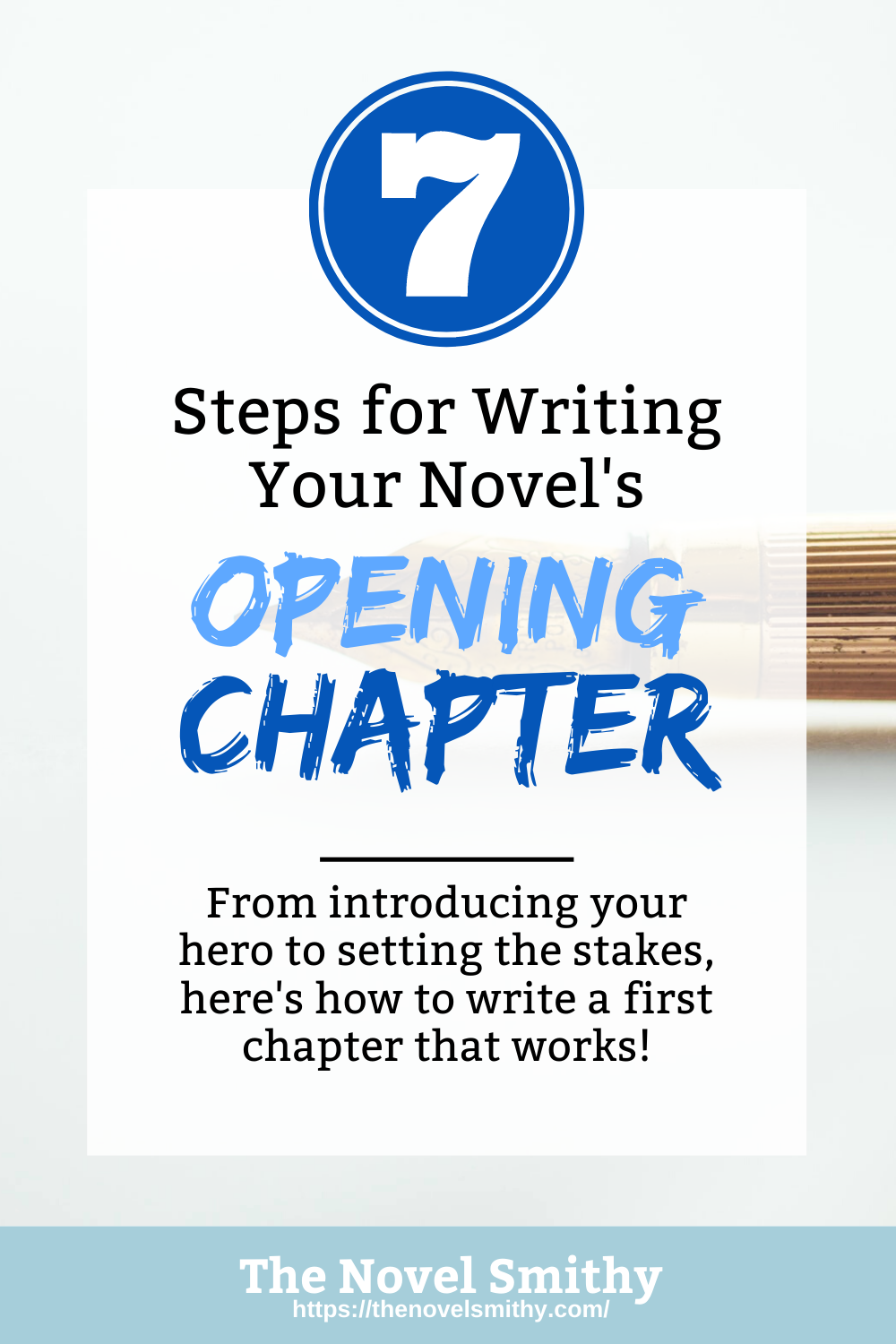 Chapters are a critical part of any novel. They're responsible for organizing your story into bite-sized chunks, and they make it easier for your reader to jump in and out when needed. Plus, they'll have a big impact on your plot itself too! Well-written chapters can help you control your story's pacing, highlight key moments, and even add a healthy dose of suspense when your novel needs it most.
However, of all your chapters, perhaps the most important one is your opening chapter.
Your opening chapter will be your readers' first impression of your story, and it'll often be how they judge whether your novel is right for them or not. Not only that but, if you plan to pursue traditional publishing, editors and agents will also use your first chapter to judge the viability of your novel.
As a result, getting your opening chapter right is incredibly important, no matter how you plan to publish or what kind of novel you're writing.
"No other part of your book can provide you with the disproportionate payoff than an excellent first chapter can." – Elizabeth Sims
The 6 Qualities of a Well-Written Opening Chapter
Before we dive into how to write your opening chapter, there's one question we should answer: What does your opening chapter need to be successful?
Well, as a quick summary, your novel's first chapter should have these things:
An interesting and/or sympathetic protagonist
A clear authorial voice
An engaging opening conflict
A strong sense of place
A hint of what's to come
And a sense of purpose
First up, your protagonist is hugely important, not only to your first chapter but to your novel as a whole. They're who your reader will follow from page one until "the end," meaning they need to be someone readers will want to spend time with—and that starts in your opening chapter. This first chapter is also your chance to establish yourself as an author. What is the tone of your story? This tone will tell readers whether your novel is something they'll enjoy, as well as help your writing stand out.
Likewise, your first chapter needs a clear conflict to pull readers into the story, along with an engaging setting to keep them interested. This conflict won't necessarily be the core conflict of your novel, but it should hint at what's to come down the road, giving readers yet one more reason to keep reading.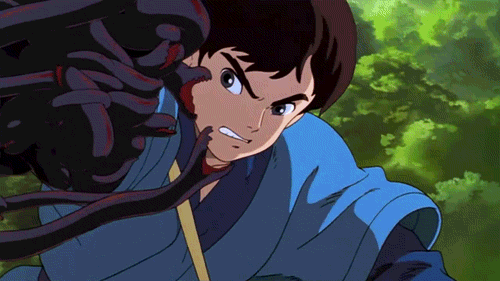 Finally, your opening chapter should establish what your story is about.
Why does this story matter? What will readers get out of it? While these questions aren't always easy to answer, they're important, because they help ensure the point of your story is clear—while also giving you a chance to make a promise to your readers.
How to Write Your Novel's Opening Chapter
Hook Your Reader:
With all that said, how can you write a thrilling opening chapter of your own?
Well, you'll want to start by hooking your reader!
No matter what kind of story you're writing—from a full-length novel to a single page of flash fiction—your first chapter is your chance to grab your readers' attention by offering them an opening question to pursue throughout the beginning of your novel. This could be anything, from "what is that strange light over the horizon" to "will the protagonist survive the fire." Regardless of what this question is, its job is to make your readers want answers, encouraging them to dive deeper into your story.
As a result, this question typically isn't answered in your opening chapter itself. Instead, you'll dangle it in front of the reader until you're able to introduce the core conflict of your novel later on. That way you can establish this conflict when it comes up naturally in your story, without feeling the need to rush!
Establish Your Voice:
Alongside hooking your reader, your first chapter is also where you'll establish the tone of your story. Is it dark and foreboding? What about lighthearted or playful? Ultimately, whatever kind of mood you're trying to create, this is your chance to clearly establish what kind of story you plan to tell, as well as how it'll make your readers feel in the process.
Because of this, your first chapter needs to be consistent with the rest of your novel.
From the details of your prose to the conflicts you choose, your opening chapter forms your readers' first impressions and—as we've already discussed—those first impressions are critically important.
So, if you open your novel with a quiet afternoon at a peaceful café, don't suddenly shift gears in chapter two to reveal a high-stakes action thriller. If you do, your readers might be more than a bit confused.
Introduce Your Protagonist:
Next up, it's time to introduce your protagonist!
I've already mentioned how important your protagonist is to your story, so I'm sure this comes as no surprise. Your protagonist will be the driving force of your novel, meaning your first chapter will need to introduce both their personality, as well as their goals and motivations. This way, as readers move deeper into your story, they'll have a solid understanding of who this character is, how they fit into the world around them, and why they should care.
With that said, character development is a massive topic, far outside the scope of this article. So, here are some additional resources to check out:
Of course, your opening chapter will likely introduce a handful of other characters too!
While your protagonist is incredibly important, don't neglect the rest of your cast either. Whenever a new character comes up in your story, it's always wise to take a few extra moments to ensure their introduction is the best it can be.
Create Meaningful Conflict:
Alongside your protagonist, you'll also need to introduce an initial conflict to pull readers into your story. Not only will this get your story moving, but it'll also give you a chance to introduce (or at the very least foreshadow) your novel's antagonist. This will give readers a hint of the main plot of your novel, promising even juicier conflicts down the line if they stick around!
Unfortunately, creating conflict early in your novel can be a tricky balance to strike, since your plot probably hasn't kicked into full gear yet. However, you still need some kind of conflict to make your novel feel engaging, especially in your first chapter.
Fortunately, there is a way to strike this balance!
You see, typically, your initial conflict will tie into your Hook. As I mentioned before, this is an opening question that encourages readers to keep reading—meaning, by throwing obstacles in your protagonist's way and preventing them from answering that question, you create conflict.
Of course, this conflict needs to be meaningful. Don't just show your protagonist wandering around their bedroom, grabbing a coffee from down the street, and then going home. Something needs to happen in your story, whether that means external conflicts, internal conflicts, or conflicts between other characters.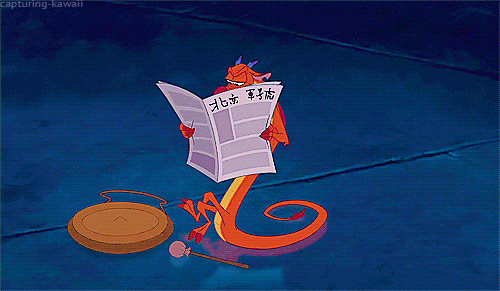 Paint a Picture:
Often, writers make the mistake of assuming "worldbuilding" only applies to a few select genres like fantasy and sci-fi. However, no matter what genre or time period you're writing in, creating a living, breathing world is critical to your reader's experience!
This is especially true in your opening chapter.
Your first chapter will have a lot to juggle, including establishing your story's setting and introducing basic worldbuilding mechanics like culture or technology, all while also keeping your story moving at the same time. This is definitely one of the hardest parts of writing an opening chapter, and—as a result—it can be tempting to just rush all this information out there. Might as well get it over with, right?
Well, actually no… While I know this is easier said than done (trust me, I write fantasy) you need to weave your worldbuilding into your story naturally. Share information when it's needed, and leave the rest for later. Better yet, show your worldbuilding through action, conflict, and characters, rather than dry paragraphs of detail or on the nose dialog.
Basically, as difficult as it may be, avoid infodumping whenever possible.
Info Dump: "A very large amount of information supplied all at once, especially as background information in a narrative."
Build a Funnel:
Next, when it comes to creating a well-written chapter, structure is a very valuable tool.
Most writers are familiar with common story structures like the Three Act Structure or the Hero's Journey, but what you might not know is that your chapters will have a structure too. This "chapter funnel" pulls readers through your story by creating steadily rising stakes, a clear chapter goal, and a series of levels that keep your story from stagnating. What's more, this funnel will apply to every chapter in your novel—your opening chapter included.
If you'd like to learn more about this funnel, check out this article.
Of course, your first chapter may have to jump into this funnel midway, depending on how your story starts. Still, by understanding the basics of this structure, you'll be in a much better place to create the kind of momentum needed to ensure your opening chapter really shines!
Polish, Polish, Polish:
Last but not least, once you think the details of your opening chapter are solid, it's time to ensure your writing is too.
So, before you call your first chapter done, make sure you:
Ensure it's free of spelling or grammar errors
And avoid tense switching
You might also consider reading the chapter aloud, both to check that your prose flows naturally, but also to test your characters' dialog. Does their dialog sound natural and consistent with who they are? Does it fit with the world your story is taking place in? Basically, this is your chance to put a final bit of polish on your opening chapter before sending it out into the world!
Writing an Opening Chapter Worth Reading
Overall, your novel's opening chapter will be critical to your story's success. However, I do have a few final tips to share before this article is over. So, first up, let's answer an important question…
When should you start your story?
You see, you need to start your first chapter on some kind of conflict, but how far before your core conflict should this occur?
Well, while the needs of your story will be unique and thus might buck this trend, I recommend starting your novel when your core conflict is already bubbling beneath the surface—and potentially even threatening to boil over. This should prevent you from starting your story too early, while still giving you enough space before your conflict kicks into high gear to introduce your characters and establish your story's world.
Finally, my last bit of advice is not to obsess over your opening chapter.
While your first chapter is incredibly important, it's also only one part of a much larger story. So, if you're struggling with your opening chapter, just skip it for now! You can always come back to it once you have a better grasp on your novel—and in fact, I recommend you do. 🙂
"… every storyteller jumps into his story midstream… The Brothers Grimm did not begin by telling about the night Hansel and Gretel were conceived; they got going well into the lives of their little heroes, and they knew we wouldn't care about anything but what they're doing right now." – 8 Ways to Write a 5-Star Chapter One
Any questions about writing an opening chapter? Let me know in the comments!