Turning Heroes into Monsters: How to Write a Foil Villain
"How can I write a better villain?"
If you've been writing for long, I imagine this question has come up at least once or twice along your writing journey. Villains are such important characters to master, not only because they define our plots, but because they shape our heroes too. While a passable villain won't necessarily hurt your story, an excellent foil villain can elevate it to a whole new level—making them a key tool in your writing arsenal.
The question is, how do you create a villain that has a genuine impact on your protagonist's adventure? Well, while there are many types of villains out there, some of the most memorable are those who mirror their heroes in interesting ways—and the trick to writing them is to create a foil villain!
Understanding the Hero/Villain Dynamic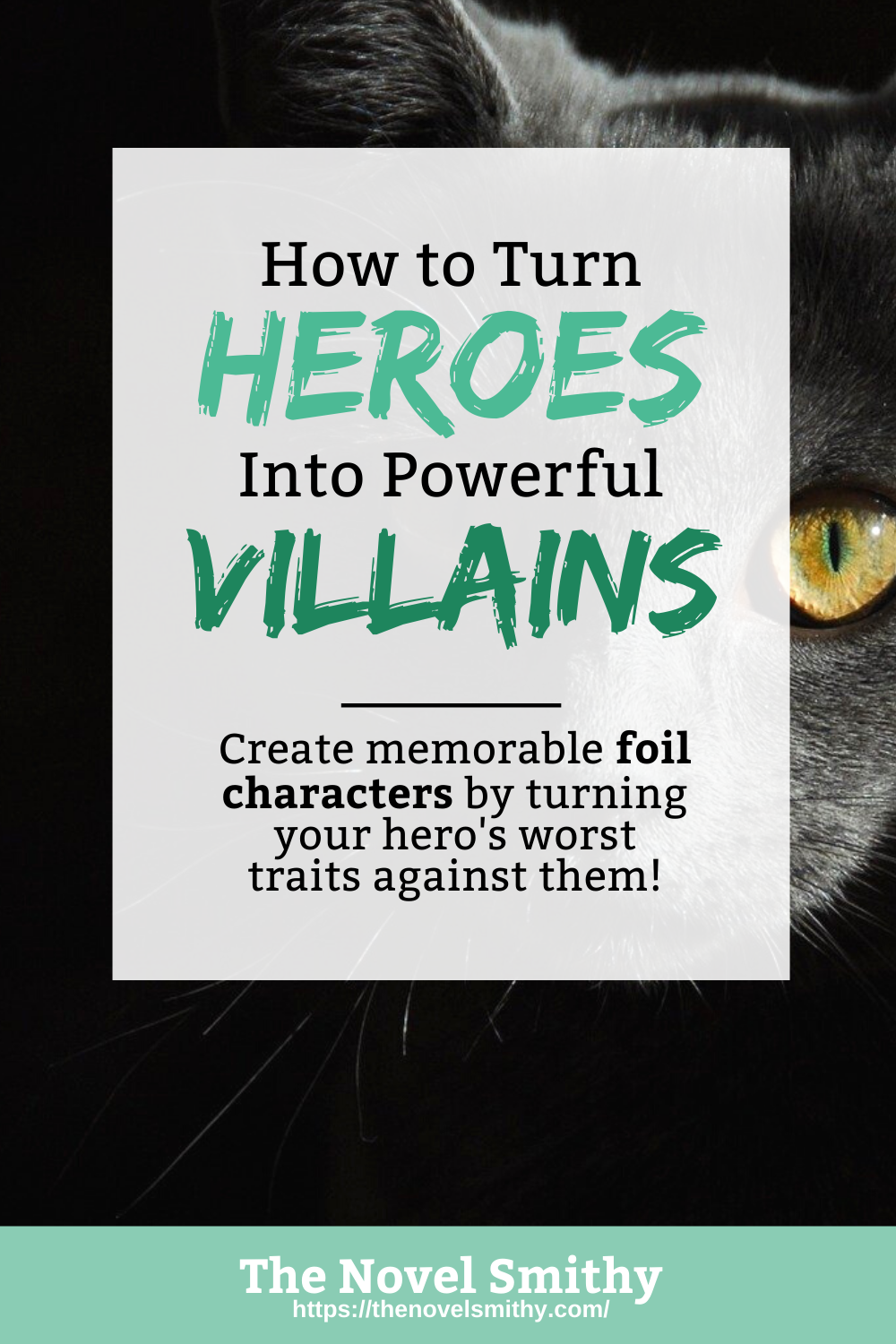 When most writers imagine the ideal villain, they picture evil-eyed characters twirling their mustaches, tying innocent people to train tracks, and maybe hurting a puppy or two. Throw in some classic maniacal laughs and you've got yourself a villain—except, not quite…
In reality, villains are much more than a caricature.
You see, the best villains aren't defined by these simplistic stereotypes, but rather by their impact on your novel. It's their job to throw roadblocks in your hero's way, testing them and forcing them to grow and change in order to overcome the conflict of your story. Meanwhile, they have their own motivations driving them forward, pushing them to ever more extreme lengths to get what they want.
Where villains really come into their own, however, is when they become a mirror of your hero. Often, the most memorable villains are those that mimic your hero's traits back at them, just twisted in some unique way. Perhaps they're your protagonist's polar opposite, or maybe your hero and villain aren't that different at their core—thus giving your reader an even deeper window into your protagonist's mind.
This is the real trick to writing complex, character-driven stories—as well as to creating powerful, impactful villains.
Of course, this dynamic is all well and good, but the real question is how to replicate it.
While there are many ways to write a villain, creating villains that mirror your hero in interesting ways isn't always easy. Fortunately, there is one technique that I've found goes a long way towards helping me write better, more meaningful villains—and that is writing the villain as a foil character!
What is a Foil Character?
Even if you're not already familiar with the idea of foil characters, you might be surprised by just how many of your favorite villains fit within this mold.
So, what is a foil character?
At their core, a foil character is simply someone who acts as a contrast to another character in your story, typically the protagonist. This character reflects your protagonist's traits back at them, either by embodying the opposite of those traits, or by representing those traits taken to the extreme.
This is what I meant when I said the best villains often mirror your hero. They aren't a literal copy of the hero, but instead embody that hero's traits in dangerous, complex ways. Of course, not all antagonists are foil characters, and not all foil characters are villains—this is simply one option of many. Still, writing your villain as a foil does have a lot of benefits.
Specifically, foil villains:
Overall, this style of villain takes the most important traits of your hero and twists them in a new, interesting way. However, what this looks like in your particular story will largely depend on the unique personality and circumstances of your hero—which means your first task is to identify the type of foil character you're trying to create.
Six Types of Foil Villains
A Quick Disclaimer: This is not a comprehensive list of hero/villain dynamics. While I've tried to hit the main six, I'm sure you could come up with some I overlooked, or even with more nuanced versions of these six. If you do, be sure to let me know in the comments!
The Seeker vs the Destroyer:
When it comes to writing a foil villain, one of the most important things you can do is identify your hero's primary traits and then push those traits to their logical conclusion. By twisting your hero's personality into a more evil form, you not only create a powerful foil character, but also a deeper window into your protagonist's mind.
It's this trick that forms the foundation for the first type of foil character on our list.
The Seeker versus the Destroyer is a classic dynamic, one that appears in almost every coming of age story. In this dynamic, the hero is "seeking" something—be it power, knowledge, an object, or anything else—while the villain is seeking the same thing. What makes this villain a foil character is the fact that, while the hero seeks through reflection and growth, the villain seeks through destruction and control.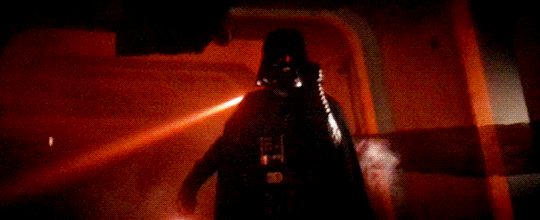 In this way, the villain represents a fallen hero, one who failed in their quest and became a worse version of themselves in the process.
Of course, that doesn't mean your hero can't fall prey to the same errors. One of the most famous Seeker and Destroyer duos is Luke Skywalker and Darth Vader, but Anakin Skywalker and Senator Palpatine also embody this dynamic. Where Luke managed to uphold his moral compass and eventually redeem Vader, Anakin gives into his search for power and becomes Palatine's puppet in the process.
The Messiah vs the Warlord:
Next up, the Messiah versus the Warlord is a less common dynamic, but no less impactful.
In this analogy, the "Messiah" is simply a way of describing a flat arc hero, one who already knows their truth at the beginning of their story. Rather than going on a journey to discover that truth, their quest is instead about sharing their truth with others, ultimately healing their world in the process.
This is where the villain comes in.
As a foil to the Messiah, the Warlord has their own truth to share, but they do so in all the wrong ways. Rather than lead by example and open others' eyes through kindness and teaching, the Warlord demands total compliance, crushing anyone who won't come over to their side in the process.
This villain forces their truth on others, warning the hero of what they might become if they give up on their gentler instincts when others don't embrace their truth the way they hope.
The Nurturer vs the Warden:
Moving down the list, we come to the Nurturer versus the Warden. This is a dynamic that appears a lot in stories about growing up, where young characters struggle to gain their independence from an overbearing guardian, or where new parents fight to break free from their family's destructive cycle.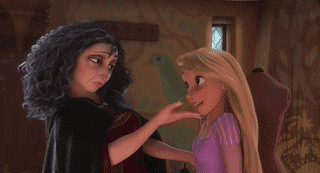 For instance, think of Mother Gothel from Tangled.
As Rapunzel's mother figure, she insists she only has Rapunzel's "best interests at heart." In reality, though, her protectiveness is self-serving and cruel. Rather than prepare Rapunzel for life in the outside world, she shuts her away and punishes her for dreaming of something more—even trying to kill Flynn when he comes back to save her.
This is where you can really see the difference between the Nurturer and the Warden.
A guardian figure will naturally want to protect and guide their charges, but when taken to the extreme this protectiveness becomes vicious control. Whereas a Nurturer builds up those under their wing, the Warden cuts them down until they're afraid of the outside world. While both the Nurturer and Warden may think they're accomplishing the same goals, there's no doubt that one is the villain.
The Rose vs. the Hag:
Gendered connotations aside, the Rose versus the Hag is all about the struggle between hope and despair.
On the one hand, you have a character—the Rose—brimming with potential and hope for their future. However, this same character could easily descend into bitterness and cruelty as they see their potential fade and their dreams grow distant. Slowly but surely they become the Hag, angry at those who still have hope in their eyes and fighting to bring others down with them.
This is a dynamic you see often in European fairytales, with a great example being Snow White and the Seven Dwarves. In that story, Snow White is young and beautiful, and this threatens the Queen. She knows she's getting older, and in a world where beauty is power, a young maiden is her greatest enemy. Thus she tries to kill Snow White to safeguard her own future, becoming a villain along the way.
Of course, this is just one manifestation of this type of foil character.
The Rose and the Hag could be of any age or any gender—what matters most is simply this struggle between hope on one side, and despair on the other.
I mulled over this specific type of foil villain for a while before I figured out the right way to describe it, in big part thanks to Kim Hudson's The Virgin's Promise. If you're a fan of the Hero's Journey but are interested in a more introspective, character-centric version, I highly recommend Kim's book!
The Rogue vs. the Predator:
Next up, the Rogue versus the Predator focuses on the two sides of the classic anti-hero.
On the one hand we have the Rogue, a hero who only seems concerned with their own self-interest, but who has a good heart underneath. When push comes to shove, they'll do the right thing, even if they whine and complain along the way.
In comparison, the Predator takes this self-interest to the extreme.
Whereas the Rogue is guided by a strong moral compass despite their rough outward appearance, the Predator is unafraid to throw away morality in pursuit of their desires. Other people are pawns in their game, and the more amusement and value they can extract from someone, all the better for them.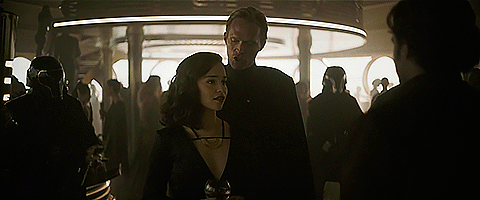 You can clearly see this dynamic at play in Solo: A Star Wars Story. In that movie, Han Solo represents the Rogue—he's after his own interests, but he also wants to do right by the people around him, even if he takes strange routes to get there. Meanwhile, Dryden Vos is also self-interested, but has no qualms about turning other people into his playthings. He'll get what he desires, regardless of how cruel and vicious he needs to be.
In the end, the two make the perfect foil character pair, because on the surface they look the same. You only see their differences when you explore a little deeper.
The Prisoner vs. the Oppressor:
Finally, we've reached the last type of foil villain on this list—the Prisoner versus the Oppressor.
You see, characters forced into harmful, abusive situations will naturally become more and more desperate to protect themselves as time goes by. They might lash out at others or they may shut down all together, but either way, this is a logical response to such extreme psychological suffering.
The tricky part is when they turn that suffering on to others—and this is where we find the Prisoner and the Oppressor.
The best villains aren't that different from your hero—they just twist your hero's traits in evil ways. #amwriting
Click To Tweet
On the one hand, the Prisoner is fighting back to protect themselves and create some sense of stability in their life—and no matter how harmful their behavior is, it's hard to judge that response. However, eventually this can go too far, and this is where you end up with the Oppressor. This character was once the Prisoner, but now that they've gained their own sense of power they've realized they can use that power to inflict the same pain they felt on others. This is their revenge, and it perpetuates this cycle of cruelty until someone breaks the chain.
Interestingly, you can see this dynamic at play once again in Solo.
Though she doesn't have a foil character for us to compare her against, Qi'ra perfectly embodies the Prisoner becoming the Oppressor. She's been horribly abused throughout her life, but when she finally gains her freedom, her desperate need for security and stability morphs into a desire for power—and she doesn't use that power to stop the cycle.
Sure enough, she morphs from a possible hero character into a Shadow, perpetuating the abuse she faced simply because her suffering was too great to overcome.
How to Make Your Foil Villain More Believable
Now, identifying the type of foil villain you're trying to write is all well and good, but there's another important component you need to consider—and that is moderation.
Yes, writing a foil villain is about taking your hero's traits to the extreme. This creates wonderful conflict between your characters, but at the same time, it's easy to go too far. On the one hand, you want your villain to be terrifying and intense, but you also want them to be believable. There needs to be a logical connection between their behavior and their experiences, history, and perspective—too far in either direction, and things fall out of balance.
This is where the idea of grey antagonists comes into play.
Essentially, a grey antagonist is an antagonist who opposes your protagonist, while still being grounded in morality. They may be working towards perfectly acceptable or even admirable goals, but their actions run counter to the desires and goals of your protagonist. Though many grey antagonists are destructive and harmful in their own way, many are much more neutral—it's hard to know how to feel about these types of characters.
For example, though Mother Gothel and Senator Palatine make excellent villains, there are also antagonists like Princess Kushana from Nausicaa of the Valley of the Wind who are equally adept as foil villains. In that movie, Nausicaa fills the role of the Messiah, while Kushana leans towards the Warlord. Both want to achieve security for their kingdoms, but they go about that security in wildly different ways—even as it's made very clear that Kushana isn't morally evil.
Ultimately, while your foil villain doesn't necessarily need to be grey, grey antagonists show that you can have all the benefits of a foil character without going full "villain." It simply depends on the needs of your story.
Going Beyond Heroes and Villains
In the end, villains are the perfect candidate for becoming foil characters. Not only are they deeply intertwined with the adventures of your hero, but they act as an excellent window into your protagonist's mind—all while raising the stakes of your story in the same swift motion.
Of course, foil characters certainly aren't limited to being villains!
From beloved allies like Dr. John Watson and Sherlock Holmes, to tense rivals or stern mentors, foil characters can play a ton of important roles in your protagonist's life. Villains are simply the clearest way to see the foil dynamic in action—since both sides are so far apart, that contrast is dialed up to eleven.
The real question is, where could a foil character fit in your story?
Once you understand who your hero is and what traits define them the most, you can start crafting a foil character that will test them in new and exciting ways. While it might not be as easy as the classic mustache twirling villain we all know and remember, I'm confident the final result will be worth it—and I imagine your readers will agree too! 🙂
Does your story feature a foil villain? Let me know in the comments!