5 Rules for Naming Fictional Characters
Names say a lot about our characters…
From the era they live in to their history, family, or even personality, a well-chosen name is the perfect summary of a character. Of course, this means choosing the right names for your cast does come with a bit of pressure—to really make the most of your character names, you'll need to strike a careful balance between character development and worldbuilding.
Fortunately, choosing character names can be a rewarding process, and it doesn't have to be difficult! So, let me walk you through a few important rules for naming your characters—as well as my experience naming characters of my own.
What's in a Name?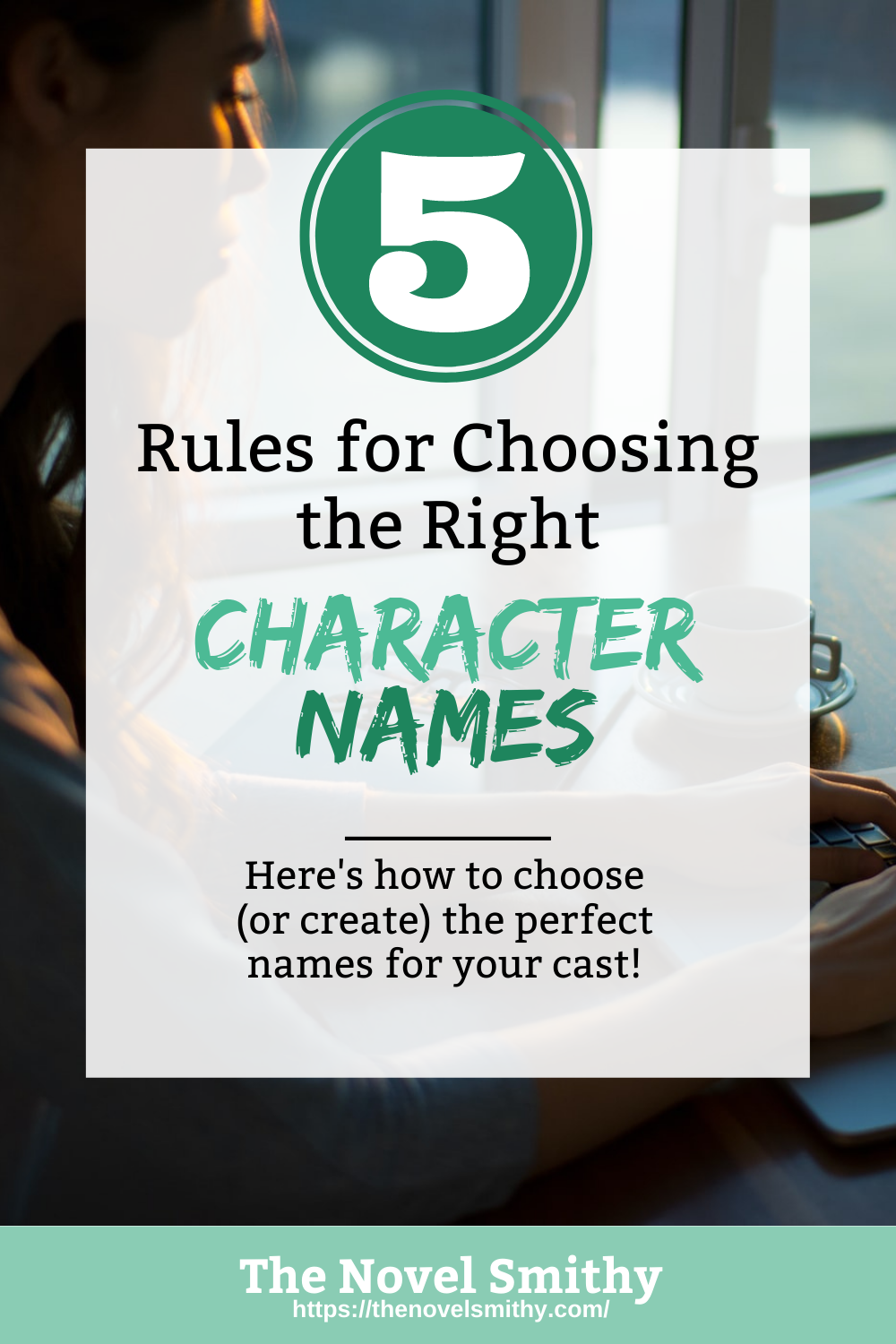 Typically, character names are one of the first things we remember about a character, because they're how we identify the varied and unique personalities in our favorite novels. Steve Rogers is different than Bucky Barnes or Peggy Carter, not just because of their different mindsets and histories, but also because of their names.
That's because character names—when used correctly—make a statement.
You see, character names have the potential to tell us a lot about a character, including:
The time-period they live in
The culture they were born to
The values of their family and society
Their relationship with others
And even their personality
That last one is particularly important, because—as illogical as it may seem—we usually develop our first impressions of a character based on their name. A name like Olga Andreas will create a much different impression than, say, Sakura Kawakami.
All of this means that choosing the best possible name for your characters is an important part of the writing process. Fortunately, it also has the potential to be a lot of fun! Choosing names for your cast is often a low stakes, enjoyable endeavor, giving you a chance to get to know your characters and eventually pick names that truly suit them.
Of course, throughout this process, there are a few things you'll want to keep in mind. So, let me walk you through five simple rules for naming your characters. 🙂
5 Rules for Naming Your Characters
Match Their Personality:
As I mentioned earlier, a character's name plays a big role in how readers perceive them, especially during their introduction!
You see, when readers first meet your protagonist, they'll know next to nothing about them other than a few basic personality traits and their name. You'll obviously flesh out your hero as your story progresses, but their name will still leave an impression. Because of this, you need to ask yourself…
How do your characters' names fit their personalities?
A name like Mark comes with certain connotations. It feels different than Timothy, Justin, or Drake. And, while these subconscious connotations might seem silly at first, they're usually based on practical things. Justin is a name famously associated with Justin Bieber, and because of that, it brings to mind irresponsibility, immaturity, and partying. Meanwhile, Timothy sounds old world—in today's day and age, most people would simply go by Tim.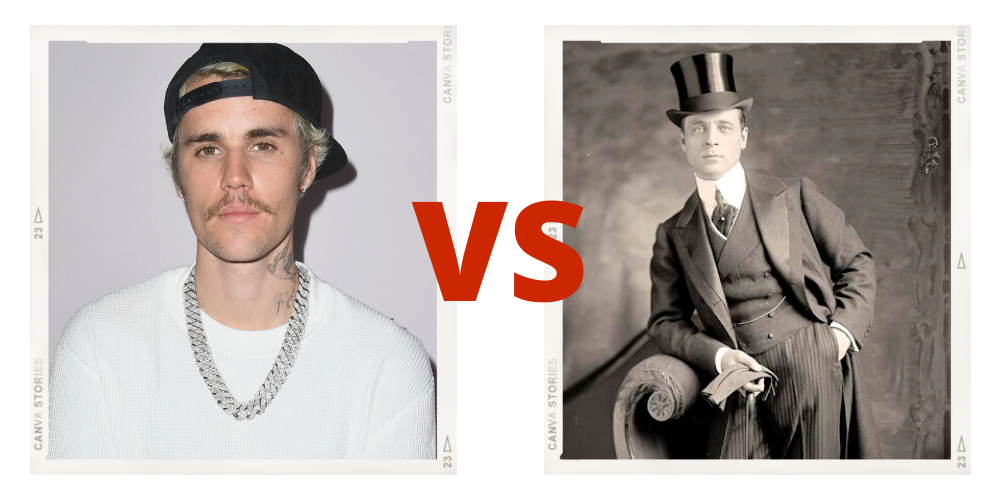 Of course, this also creates the potential for some fun moments of irony! For example, perhaps the given name of rough and rugged Tim turns out to be Timothy halfway through your novel. Depending on his circle of friends, you can only imagine the good-natured teasing that would ensue!
So, ensure your characters' names fit their personalities—or at least contrast their personalities in interesting ways.
Consider Your Story's World:
Next on our list, when it comes time to name your characters, you need to consider your novel's worldbuilding. After all, the world around us plays a big role in what names we're given—or perhaps choose for ourselves! Because of this, your characters' names should…
Match the time period of your novel
Fit with the culture or region your character was born in
Align with their social class, community, or upbringing
And make sense with their unique backstory
Now, this is definitely easier when you're writing a novel based on a real time period or region. In those instances, you can simply look up popular names and surnames from those communities and go from there.
However, what if your novel is purely fictional?
Well, in those instances, you can still use real names as a point of reference.
If you write sci-fi or fantasy, this might involve creating new names based on combinations of existing names, or even other languages or conlangs. Alternatively, historical fiction and even fantasy can often get away with using real names that have just been spruced up in fantastical ways.
For example, the Outlander books are based on both 20th century Britain and 18th century Scotland, and the names mostly reflect that—despite the fictional premise. You have Fraisers, Greys, and Wakefields, rather than Ferraris, Gagnes, or Watanabes. Even though these alternate names are intriguing and interesting, they wouldn't fit the worldbuilding of that story.
Think About Meaning:
While some authors think hiding meaning in their characters' names is silly, some lean into this practice hard—and honestly, I don't think there's a right or wrong here.
It's easy to take your characters' names too far, such as by naming your baker's son something like Peeta (literally just pita bread)… I'm sorry, but I've never been able to get past how funny that name is, no matter how much I enjoyed The Hunger Games.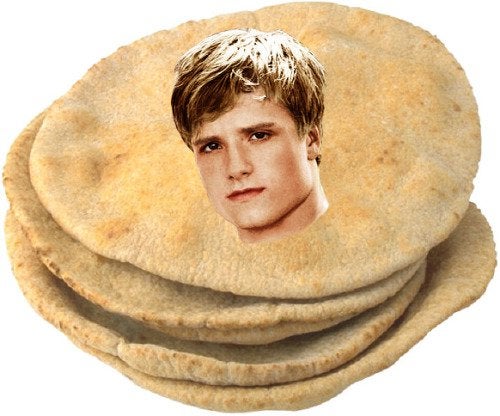 However, there are definitely ways to do this that can enhance your overall story. For instance, you might name a young werewolf Faolan, literally "little wolf" in Gaelic, especially if your novel was set in a fantasy British Isles. The key here is not to overdo things—not every character needs some clever meaning behind their name.
Instead, I recommend using this to narrow down your options.
If you're struggling to pick between a handful of names for a character, think about what role they play in your story. Who are they? What secrets do they hold? Then, consider how your shortlist of names relates to those key traits. Would any of those names say something meaningful about this character? Would they provide any clues for clever readers?
If so, then you've got a winner—and, if not, that's ok too. Again, sometimes it's ok to choose a name simply because you like it!
NOTE: If you're looking for the meaning behind certain names (along with things like origin, time period, and alternate spellings) definitely check out Behind the Name. This is my secret weapon for naming characters, and it's vastly better than most "baby name sites" I've come across!
Avoid Repeat Letters:
For rule number four, we have something that's often easy to overlook—but that can make a huge difference if you're juggling a large cast of characters.
You see, most writers subconsciously gravitate towards one or two letters when naming their characters. Personally, I pick "S" names: Silas, Samuel, Sir Snufflebottoms the Great, and Sacha, to name a few. However, this presents a problem. You want your character names to be immediately recognizable by your readers, and having a bunch of repeated letters makes that much more difficult…
That's where listing your characters in alphabetical order comes in handy.
Instead of accidentally ending up with a Varis, Vincent, and Valentina, you'll be able to catch these repeat letters quickly, and hopefully choose more varied names for your cast. This ensures readers will be able to identify who is who, even early in your story when they know little about each individual character.
Of course, if your cast is larger than the alphabet you're using, some overlap will occur—though don't think I haven't spent hours searching for the perfect "X" name to avoid this!
In these instances, I would recommend thinking about your characters in terms of pairs. If Harriet and Harold both have to have "H" names, then you'll want to make sure you don't introduce them at the same point in your story. This way readers can get to know Harriet before Harold arrives on the scene.
Don't Forget About "Other" Names:
Last but not least, our final rule is more of a reminder than anything else.
You see (at least in my experience) it's easy to forget about the many other names your characters might have beyond their first names. However, surnames, middle names, confirmation names, or titles all play important roles in defining who a character is—and in adding an extra dose of worldbuilding to your novel. After all, in a small town where everyone is named John, you'll need a way to distinguish between John the Miller and John the Goatherd!
Because of this, I encourage you to consider your worldbuilding carefully.
Does your novel's world place a lot of importance on things like surnames or titles? Would most of your characters have names beyond their first name, and why or why not?
If you're writing about a real time or place, this should be easy to look up. However, even purely fictional stories deserve some thought here. Consider things like how people identify each other, and what identifiers matter most. Are they concerned with family or community ties, or would they care more about job titles, positions of power, or places of origin?
Ultimately, whatever fits your story is fine—just don't forget these "other" names after you're done choosing your characters' first names!
NOTE: I mentioned Behind the Name earlier, and luckily, they have a sister site: Behind the Surname. Again, this is a fantastic resource for exploring surnames based on region, time period, language, and more.
Case Study: Character Names in The Child Hunters
What I Had to Consider:
I've mentioned The Child Hunters once or twice on this site, but just in case this is your first time hearing about it, this is my upcoming sword and sorcery fantasy novel slated to launch mid-2022—and it came with a problem…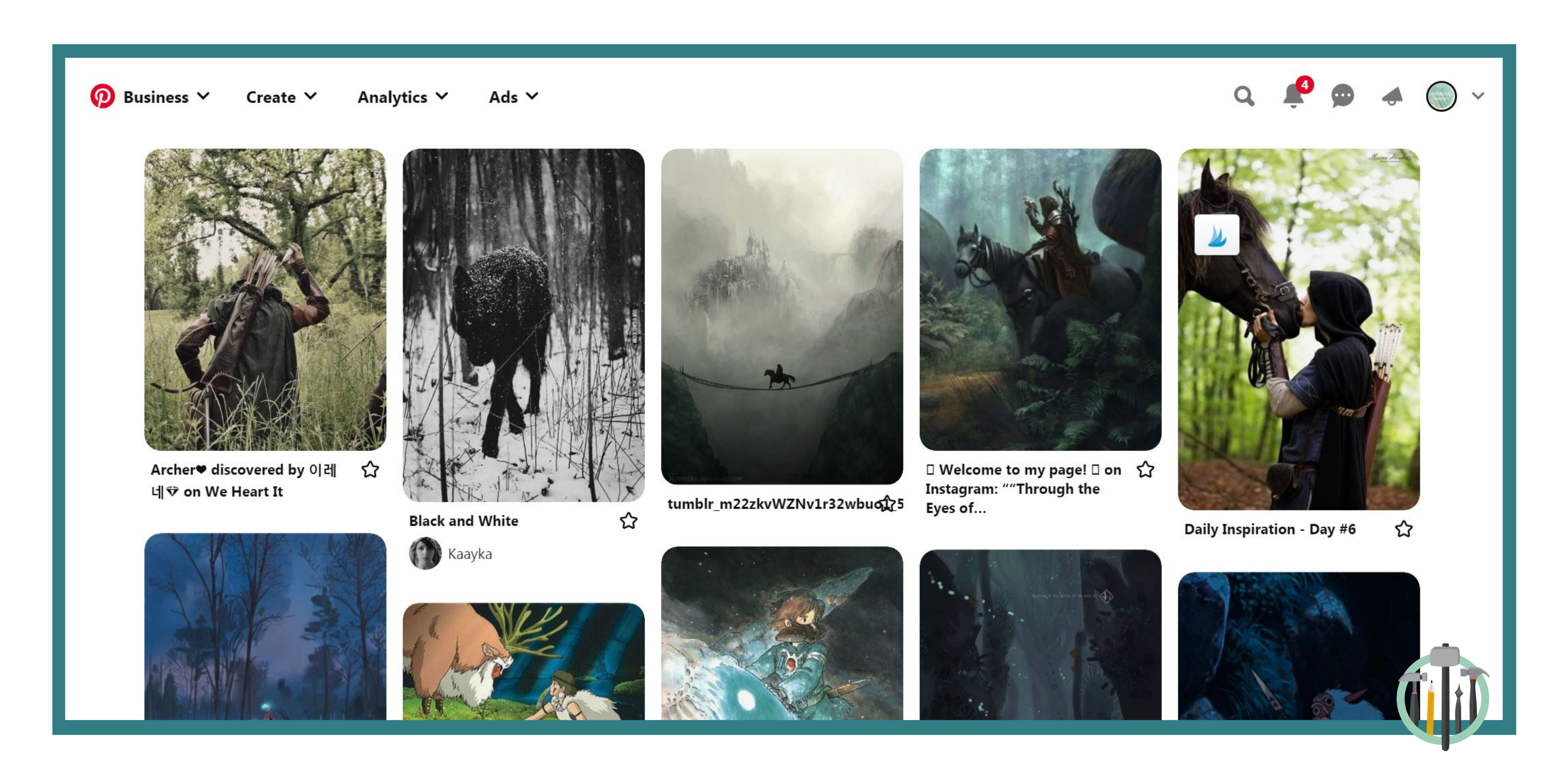 You see, beyond the usual writing hurdles of filling in plot holes and working out my novel's conflict, one of the biggest things I had to juggle while planning this story was naming my characters. This story is obviously fictional, but I still wanted my characters' names to feel like they made sense as part of a larger cohesive world.
With that in mind, I decided on a few important criteria. Each name I chose needed to:
Sound foreign (or at least unusual) to my audience
Fit my pseudo-European setting
Be simple enough that they would be memorable and easy to say
Have enough variety so that all of my characters would be distinct
And come from common root languages to create a sense of consistency
Now, as you can probably imagine, this was a bit of a complex puzzle. Creating names that are both simple but foreign isn't an easy process. Still, these were the criteria—along with the five rules we've already discussed—that I set out to follow…
How I Chose My Character Names:
In the end, I spend probably a solid week working on my characters' names, in between a few other miscellaneous outlining tasks. Fortunately, I actually really enjoyed this! Exploring all the potential factors that could influence my characters' names was a fun process, and the fact that I was also making progress on my story made it even better. 🙂
Overall, I went through about 100 different options before I settled on a final set for my roughly 30+ characters. This included everyone from lone travelers to village leaders, timid priests, and even ethereal nature gods.
In the end, there were a few key elements that shaped my decisions…
Location:
First up, The Child Hunters is set in a highly fictionalized Central Europe, specifically southern Germany and the Black Forest. This gave me a great foundation to start from as I named my characters, and I ended up with mostly a blend of Gaelic, German, and Icelandic roots.
Meaning:
I also didn't focus on meaning while choosing names—I usually found a name I liked well before meaning came into the picture. The exception to this was my protagonist, Silas. His name is Latin, literally meaning "Man of the Forest." Since he's an outsider in this story, it made sense to pick a name that separated him from the rest of my cast.
Time Periods:
Likewise, my story also features two major time periods: the current conflict and the events that started it centuries ago. Both time periods featured characters in need of names, so I made a point to pick names that sounded distinct between both eras.
Surnames:
Finally, surnames were an important element of this story, but not all of my characters have them. This is yet one more way I tried to distinguish between different groups.
For example, my human cast mostly have surnames based on their family ties (Edvinson, Gunnarson, etc…) while outsiders to the Kingdom have none. Meanwhile, characters from the past use titles, since most of the historical figures I was dealing with were royalty or royalty-adjacent.
The Final Result:
So, what was the final result?
Well, I won't exhaust you with a list of every character in my novel, but here are a few of the major players (and a few names I'm particularly fond of):
Silas: My protagonist, a lone traveler and outsider searching for answers.

Seidhir the Red: My antagonist, an outsider looking to revive the "glory" of the past.

Cato Bardagsson: A high-ranking knight of the Kingdom.

Ginna Strom: The leader of the human resistance force.

Jorunnr: An ancient and bitter nature spirit, and the last of the elk tribe.
You'll notice I broke one of my five rules when naming Silas and Seidhir.
However, this was on purpose. These two are foil characters, and as a result I wanted their names to feel connected. They both come from similar backgrounds of loss and destruction, but the path they take as a result of that history is vastly different.
So, while the rules of this article are worth following, there's nothing wrong with breaking a few on occasion too!
The Value of Character Names
All in all, naming your characters can be a tremendously rewarding process. After all, it's kind of like solving a puzzle—but most importantly, it's also a key way to add life to your cast. So, when naming your characters, try to keep these five rules in mind:
Match their personality
Consider your story's world
Think about meaning
Avoid repeating letters
Don't forget about their other names
Ultimately, names tell us a lot about the people around us, and with time often become synonymous with our favorite fictional characters. So, here's hoping your character names become the next Katniss Everdeen, Tony Stark, or Luke Skywalker!
What are your favorite character names? Let me know in the comments!